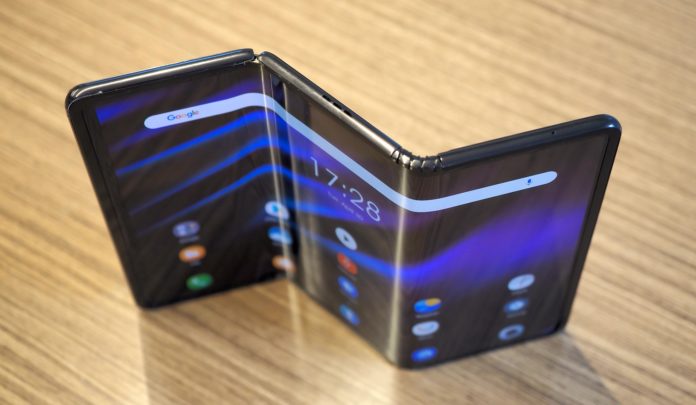 TCL has unveiled two new concepts foldable devices similar to the Samsung Fold. This device has three folds, unlike the Galaxy Fold which has only two folds. The devices are concepts proposed by the company and can be some changes in the final product.
One of the devices TCL has shown has two folds and that can be folded twice to use as a normal smartphone, but when unfolded the phone can be used as a tablet. Like the Samsung Galaxy Fold, this device will only feature one extra fold which will make the device even wider than the Samsung Galaxy Fold while unfolded.
Another concept device that was showcased has a slightly different idea than any other device in the market. This phone can be used as a normal-sized smartphone and also as a full-sized tablet also without a folding mechanism.
This device will have a flexible folding screen which will be rolled at a side of the phone inside it. While using normally the phone has a screen size like an ordinary smartphone, then there is a separate mechanism that will slide out a portion from the side of the device and the flexible screen will get rolled out making it a full-sized tablet with a perfect screen.
The rolling and sliding mechanism will be controlled from within the device as showcased by the brand. This is a very amazing idea of getting a bigger screen, now this will fix the complaint issues regarding the creases in the folding devices.
Tell us how much you liked this information in the comments section below. For the latest Tech & Sports Updates hit the bell icon and Subscribe to our website TechnoSports. For more information visit our website, TechnoSports. And download our app from the Google Play Store for more real-time updates. To download our TechnoSports app click here.
For the latest tech news and reviews, follow TechnoSports on Facebook, Twitter, Instagram. We are also available now on YouTube, Subscribe and press the bell icon in our channel for more Tech and Sports updates.
TechnoSports – Stay UPDATED