The Red team has been quite bold in launching new RDNA2 based GPUs in the market, from the beefy RX 6800 XTs to the budget RX 6600 XT. AMD has gained a huge boost in rasterization performance against NVIDIA but lacks the cutting edge features which the green team boasts.
Still as gaming enthusiasts the basic FPS you get from these new RDNA2 cards stand strong against NVIDIA and now with not-so-feature-rich Fidelity FX Super Resolution you are able to boost frame rates. This AMD Radeon RX 6600 GPU we got is custom made by XFX and is the XFX Speedster SWFT 210 AMD Radeon™ RX 6600 Core Gaming Graphics Card.
Now, as you know the budget GPU market has been neglected over quite some time now and finally you have a GPU that is available in stocks. Though the prices of every GPU is high out there and it makes no sense buying them at ridiculous prices, however, considering as a new option for gamers, here's our complete review of the RX 6600:
- Advertisement -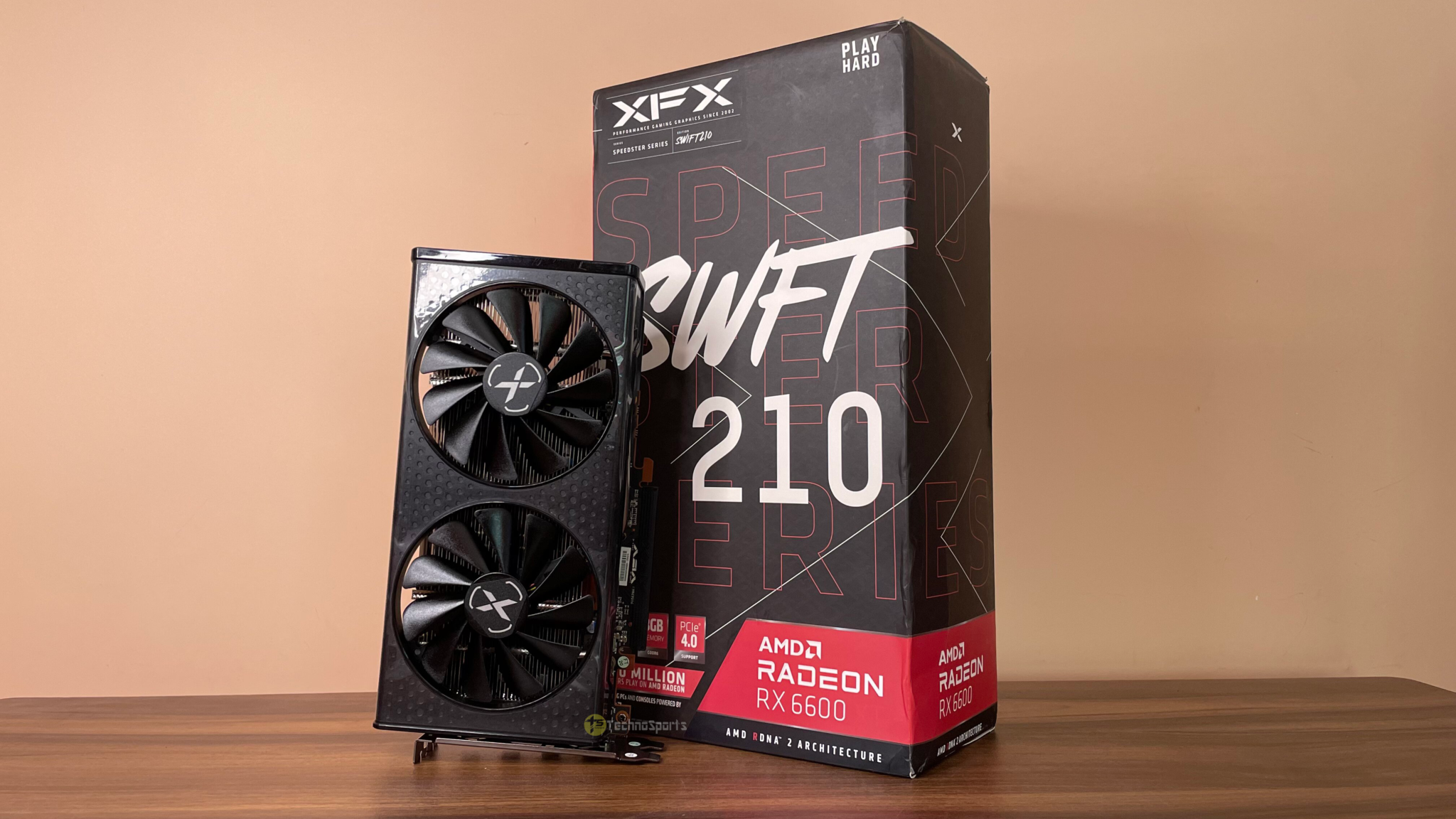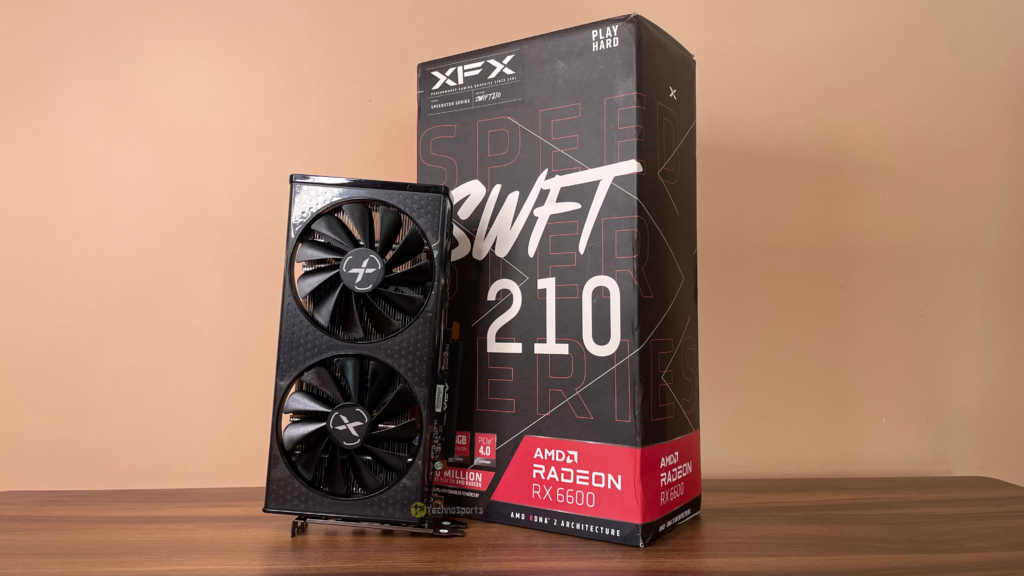 Test Config Specifications:
Motherboard: Gigabyte X570 UD
CPU: AMD Ryzen 7 5800X
RAM: 32GB 3200MHz memory
GPU: XFX Speedster SWFT 210 AMD Radeon™ RX 6600
SSD: 240GB WD Sn550, 480GB Crucial SATA SSD
Power Supply: Cooler Master 750W
CPU Cooler: Deepcool Gammaxx GTE V2
Cabinet: MSI Mag Forge 100R
Specifications
Bus Type: PCI-E 4.0 @ 8x
Clock Speeds:–
Base clock Up to: 1626 MHz
Game Clock Up To: 2044 MHz
Boost clock Up to: 2491MHz
Stream Processors:  1792
Compute Units: 28
Memory Bus: 128 bit
Memory Clock: 14 Gbps
Memory Size: 8 GB
Memory Type: GDDR6
Card Profile:  Dual Slot
Thermal Solution: Dual Fan
Design & Thermals
As this is a budget GPU, you won't notice any fancy design with artefacts, lights or anything, this XFX card has a more simple vibe to it. A simple black shroud wrapping this RDAN2 graphics card looks nice along with those neat touches at the edges along with bubble-like small carvings on the top.
Overall, the look of this card is very decent, with no fancy lighting or any random stuff, the plain look with XFX logo and there are two fans that has got lot of blades. Even while the fans are spinning at high volume sound silent and do not make any noise at all.
The temps of the GPU have been limited to 75 degree celsius at max loads and with proper airflow, this GPU is indeed very efficient. You can even use it for small builds and the simple thermals of the GPU works well, overall if you are looking for a budget 1080p GPU the XFX Speedster SWFT 210 Radeon RX 6600 is great option.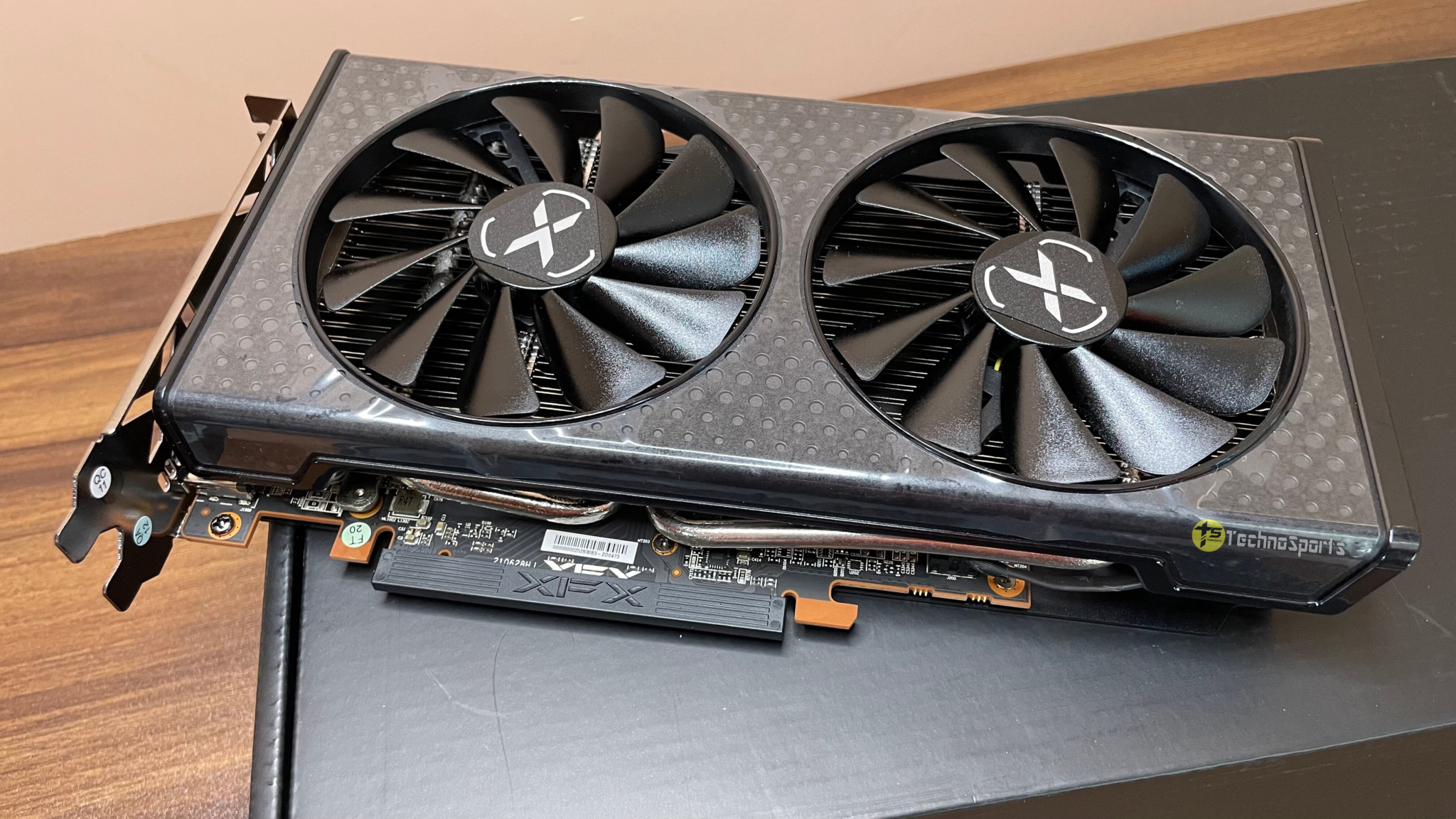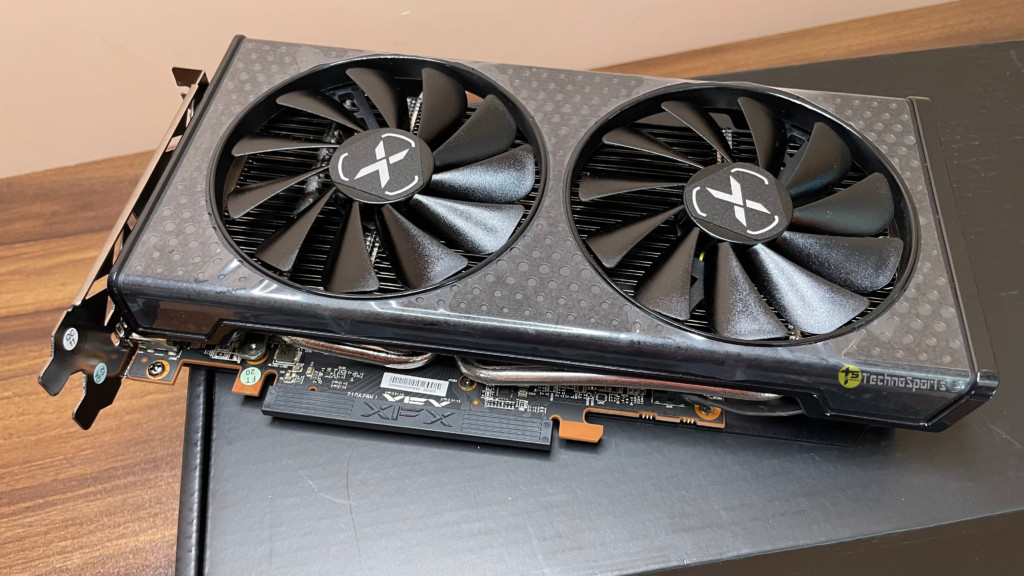 Gaming
If you are buying this 1080p gaming card you will most likely end up using mostly for playing games and so, here we have taken a lot of benchmarks with latest games both at 1080p and 1440p to give you a better idea of how this card performs.
Here are a variety of gaming benchmarks:
As you see the RX 6600 really shines at 1080p and giving a comfortable 60+FPS in most demanding games like Control, Cyberpunk 2077, Guardians of the Galaxy and others at highest settings. While in 1440p too, the Radeon RX 6600 showed real promise, it gives good performance in many games also giving 60FPS in triple-A titles.
On the other hand, if you are a Battle Royal fan, we can assure you that you will get hundreds of frames per second along with an overall enjoyable experience. Now, if the game supports AMD's Fidelity FX Super Resolution upscaling technique, prepare yourself to get more frames for free.
In gaming, the XFX Speedster SWFT 210 AMD Radeon™ RX 6600 is a real gem for 1080p gaming but comes at a cost which I feel is a bit over-the-line. Now, when I see this GPU priced very close to the RTX 3060, most of these AMD cards have better availability than NVIDIA. However, in gaming the RX 6600 has good performance and stands firm with AMD's claim of beating RTX 3060 in rasterization performance.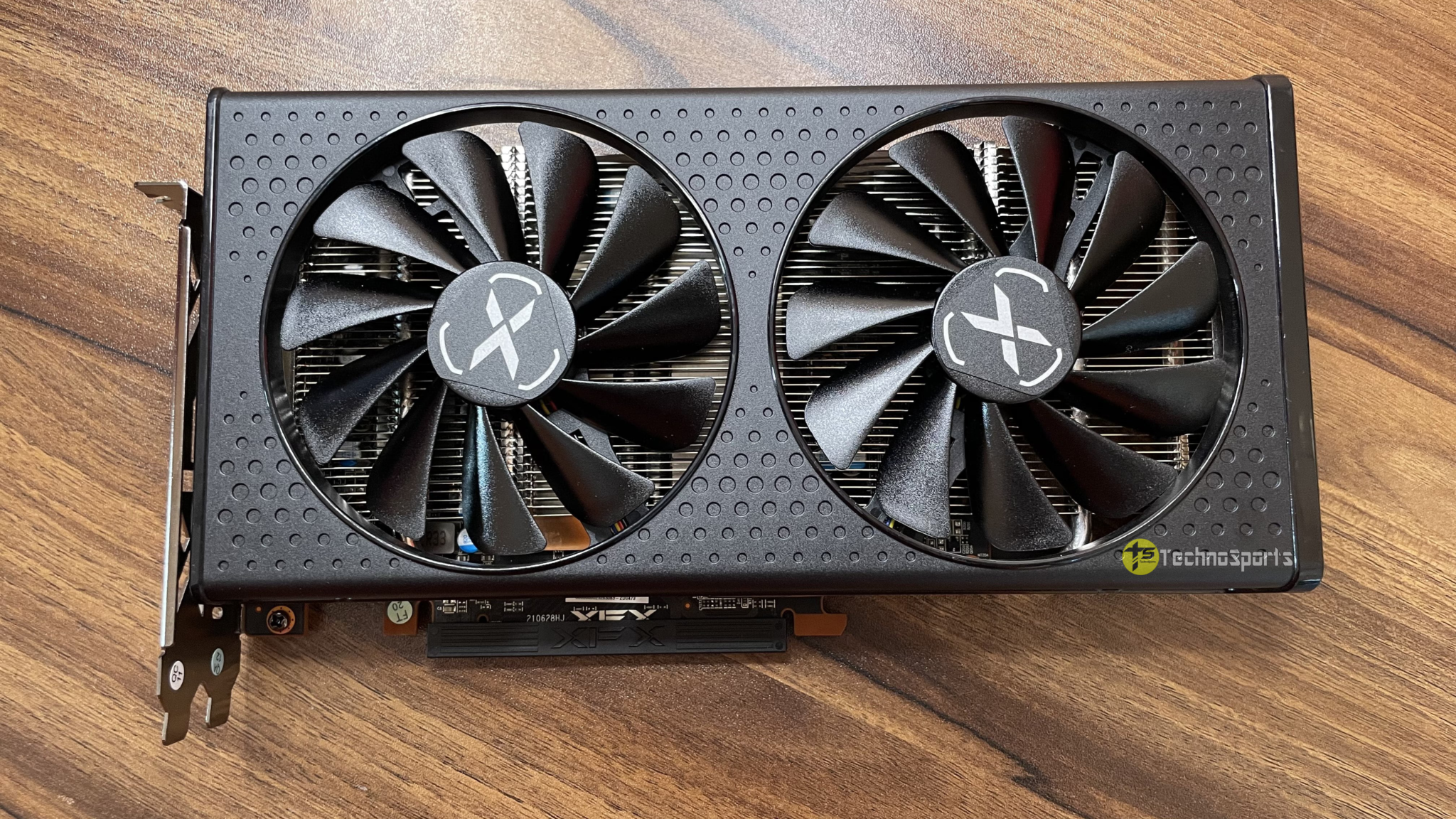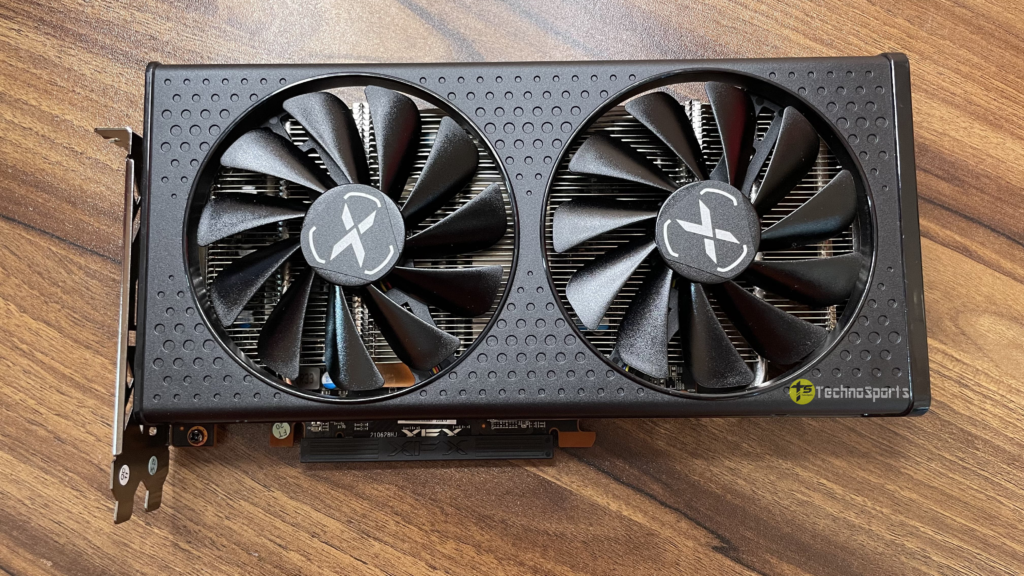 Verdict
Considering how bad the situation is of the Indian GPU market, we could possibly say that having more option is always better. The AMD Radeon RX 6600 is a good all-round 1080p gaming card that gives best performance at its segment but only if its prices were a bit sustainable I would have easily recommended it.
Still, considering that RTX 3060 is being sold at higher prices and you have better stocks of the RX 6600, you can obviously buy it as it gives solid 1080p gaming performance along with decent 1440p frame rates. While this XFX Speedster SWFT 210 custom RX 6600 is a really simple yet good solution for budget gamers out there.
- Advertisement -