AMD Radeon RX 6800 XT – Worth buying after 2 years at half price?
GPU buyers these days have a lot of options to go for thanks to the wider availability of GPUs and below MSRP prices which have urged buyers to go for a new graphics card in 2022. The price of both RTX 30-series and AMD Radeon RX 6000 series GPUs have fallen considerably from what it was a year back.
While the NVIDIA GPU prices are still on a higher note but AMD GPU prices have fallen a lot in the last few months and some GPUs are available at half the prices of what they were sold a year ago. The RX 6600 XTs and RX 6700 XTs are already available at budget prices and the best part is the RX 6800 XT which was once deemed as a flagship is being sold in the Rs.50k to Rs.60k price bracket.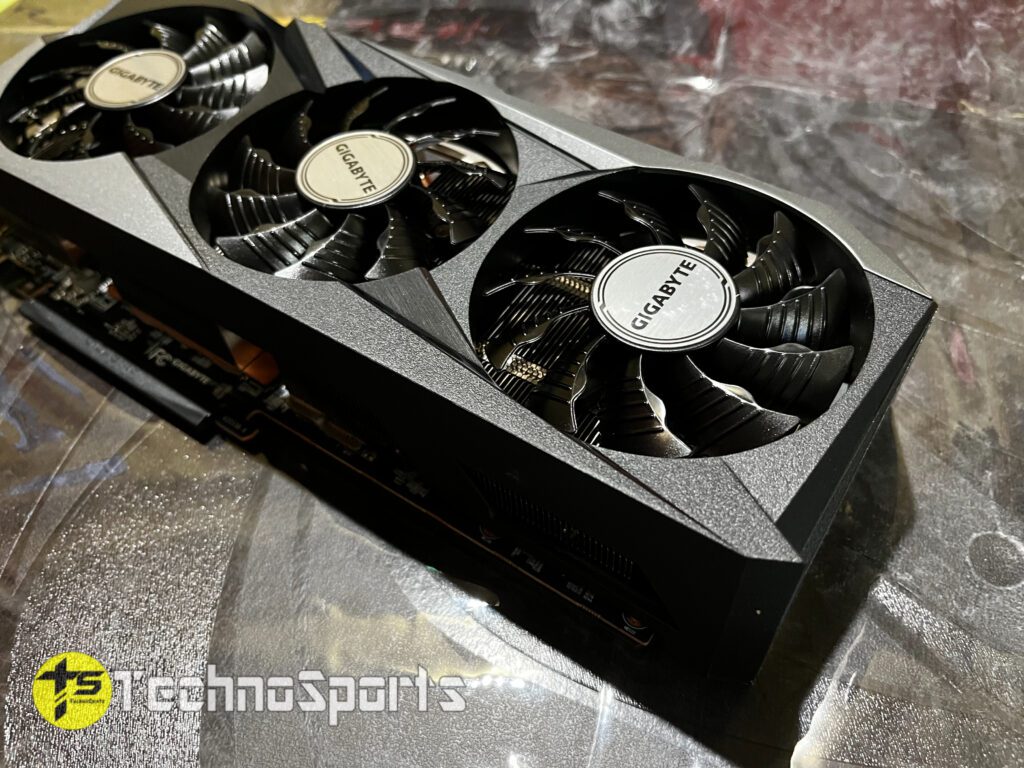 This makes things much more interesting because essentially you can get a flagship GPU at mid-range pricing and that too a custom OC GPU. Yes, don't believe me? Head over to Vedant Computers who are selling the Gigabyte Radeon RX 6800 XT OC GPU for ₹56,999 and Amazon India where the ASUS TUF Gaming RX 6800 XT OC Edition GPU for ₹59,990.

Even an RTX 3080 will cost you much more and considering all this buying an RX 6800 XT OC is a much better option to go for in 2022 if you are not into mining. Taking all this into consideration I finally bought the Gigabyte Radeon RX 6800 XT OC for my own AMD rig which already has a Ryzen 7 5800X to pair with.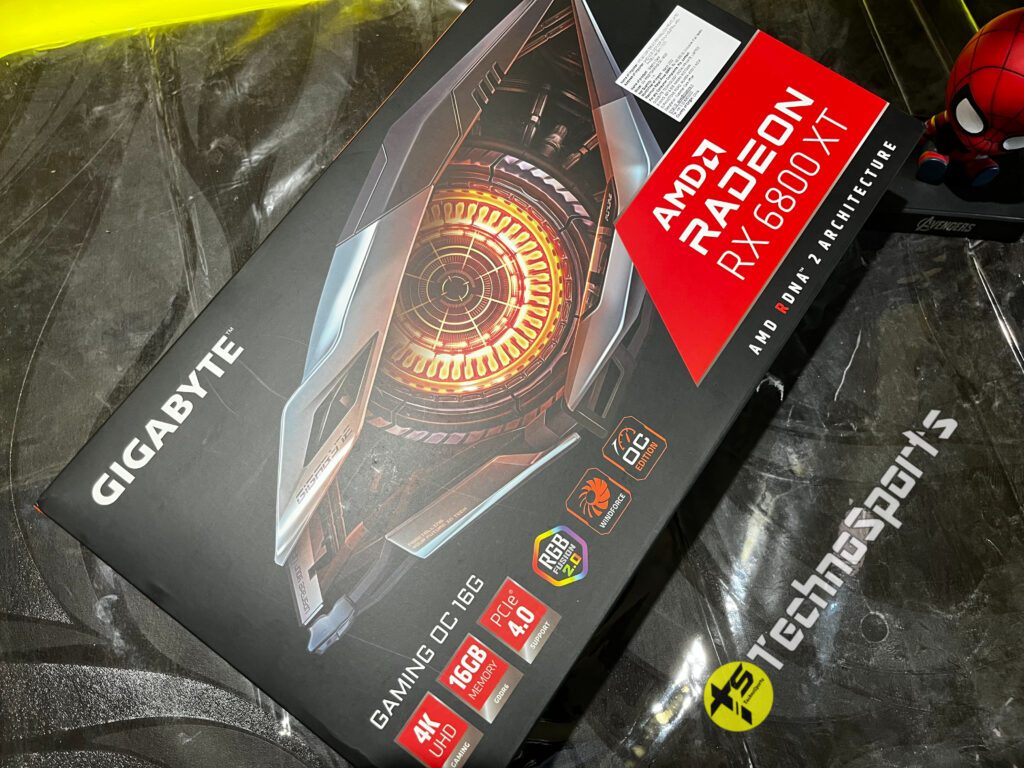 GIGABYTE AMD Radeon RX 6800 XT Gaming OC Specifications
Powered by RDNA2 Radeon RX 6800 XT and Integrated with 16GB GDDR6 256-bit memory interface
Boost Clock: up to 2285 MHz (Reference card: 2250 MHz) Game Clock*: up to 2045 MHz (Reference card: 2015 MHz)
Display Ports : DisplayPort 1.4a *2 and HDMI 2.1*2
WINDFORCE 3X Cooling System with alternate spinning fans
Screen Cooling with Graphene nano lubricant
RGB Fusion 2.0 – synchronize with other AORUS devices
Protection metal back plate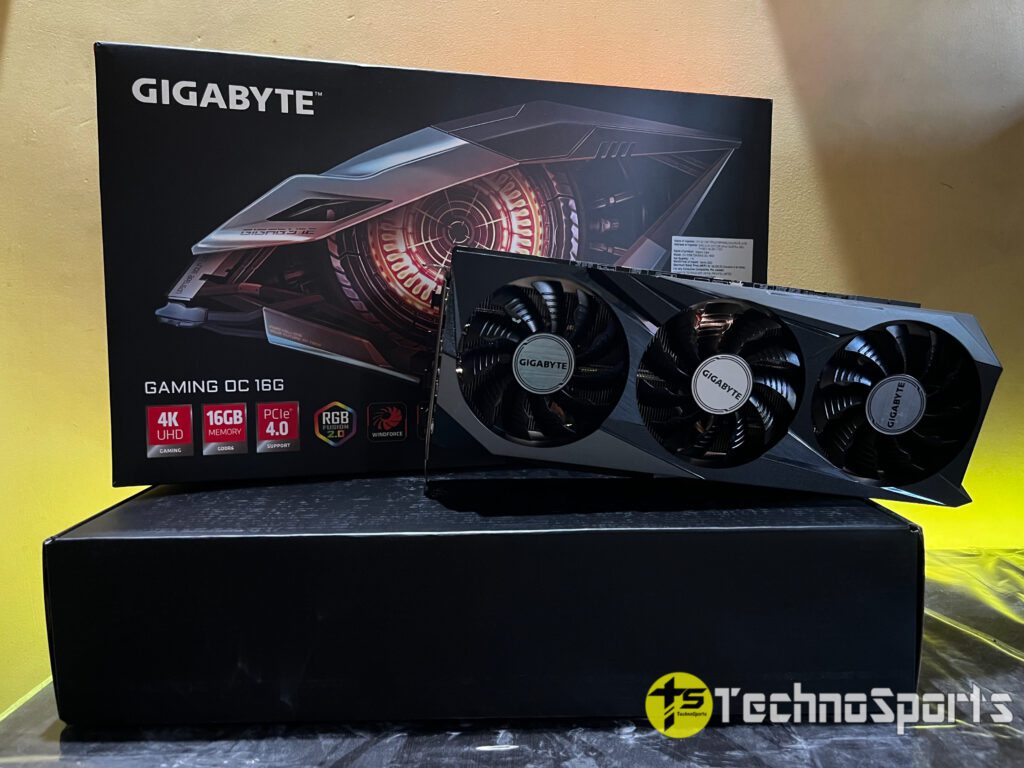 How is the performance of this RX 6800 XT Gaming OC?
If you want to know about the performance of the normal RX 6800 XT you can read the in-depth review of the original vanilla variant of the card. So, expect up to 5-7% performance improvement in various benchmarks already because of the increased clock speeds and that does reflect during games and productivity tests.
As you see here the RX 6800 XT OC with its mighty 16GB VRAM easily defeats the flagship RX 6900 XT as well. The price-to-performance ratio is superb and this makes the older AMD GPUs a better buy than the new ones.
In gaming also get great performance, slightly better than what we reported to the dedicated RX 6800 XT review which is kind of expected. Now, should you wait for the upcoming RX 7000 series? Well, yes you could if you have the money to spend because as per trends they won't be cheap unless a year passes by.
So, if you have a limited budget or can afford up to mid-range, getting an older flagship at half price is a smart choice than going for a newer one for higher prices.
Buy an RX 6800XT OC from Amazon India: https://amzn.to/3FHuu5n