Reliance On Saturday, Jio Infocomm Limited (Jio) said that JioTrue5G-powered Wi-Fi services had been made available in high-traffic locations such as educational institutions, places of worship, railroad stations, bus stops, and commercial hubs. In addition to the JioTrue5G service and the Jio Welcome Offer in Delhi, Mumbai, Kolkata, and Varanasi, Jio Chairman Akash Ambani said that the telecom giant has expanded the Jio True 5G pilot beta testing to Chennai and Nathdwara, Rajasthan.
Reliance Jio unveiled its True 5G earlier this month and claims that it is able to deliver superior 5G infrastructure due to its exclusive spectrum holdings in the network. The largest and best combination of wireless spectrum for 5G in the 700 MHz, 3500 MHz, and 26 GHz bands is provided by Reliance Jio. Only Jio has access to the 700 MHz low-band airwaves.
The largest telecom provider in India in terms of users, Reliance Jio, announced a 28% increase in net profit for the September quarter on Friday. While revenue increased by 20.2% year over year to Rs 22,521 crore, the net profit is Rs 4,518 crore.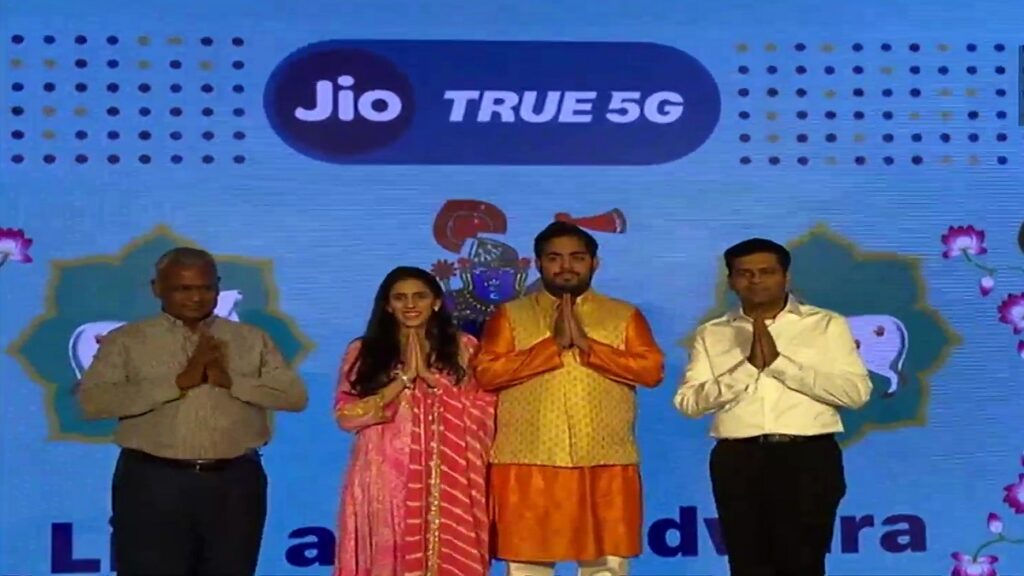 The telecom behemoth reported that its operating revenue increased by 20,2% to Rs 22,521 crore for the September quarter from Rs 18,735 crore in the same period last year.

From 26.2 percent in the second quarter of current fiscal year, its operating margin slightly increased to 26.3 percent. Additionally, the net profit margin marginally improved and increased from 16.9% in FY21 to 17% in the September quarter.
While its EBITDA margin climbed 90 basis points to 51% on a sequential basis, the debt-to-equity ratio increased to 0.18. In the second quarter of 2022, EBITDA increased to Rs 11,489 crore from Rs 10,964 crore in the prior quarter in June.
Overall, nevertheless, the EBITDA was better in absolute terms at 4,404 crore because the retail segment's revenues increased both sequentially and year over year. The operating space for the retail division has grown from 37.3 million square feet to 54.5 million square feet, according to Reliance's announcement. During the quarter, the company added 795 new locations, bringing the total number of active stores to 16,617.
Also Read: