Proshop, one of Europe's most well-known online retailers for PC hardware, offers NVIDIA GeForce RTX 4090 custom graphics cards. Compared to US-based shop Newegg, the online store provides more cards in unique flavours.
The starting pricing for NVIDIA's GeForce RTX 4090 graphics card is €1,999, just €50 more than MSRP (or the highly sought-after Founders Edition model). These cards were previously available in Spain for $1,899, but they are now sold out. The cost has now risen by €60 to €1,959.
The Gigabyte WindForce, ASUS TUF, and, shockingly, MSI's Gaming Trio are the most affordable variants. All of these cards provide pre-set clocks. However, the Inno3D X3 OC, which costs €2,09, is the most cost-effective overclocked variant. The price range for graphics cards with water blocks or liquid cooling is between €2,299 and €2,399. Examples are the INNO3D iChill Frostbite, iChill Black, and MSI Suprim Liquid X. The most costly GPU starts at €2,529 for the ASUS ROG Strix series. There is minimal incentive to choose the non-OC model because the overclocked model costs €20 more.
A total of 16,384 CUDA cores and 128 of the 144 SMs will be used by the NVIDIA GeForce RTX 4090.

The GPU will have 384 ROPs and 96 MB of L2 cache, which is ridiculous, but since the RTX 4090 is a scaled-down version, it might have slightly lower L2 and ROP counts. Although the clock rates have not been confirmed, the TSMC 4N process is being used.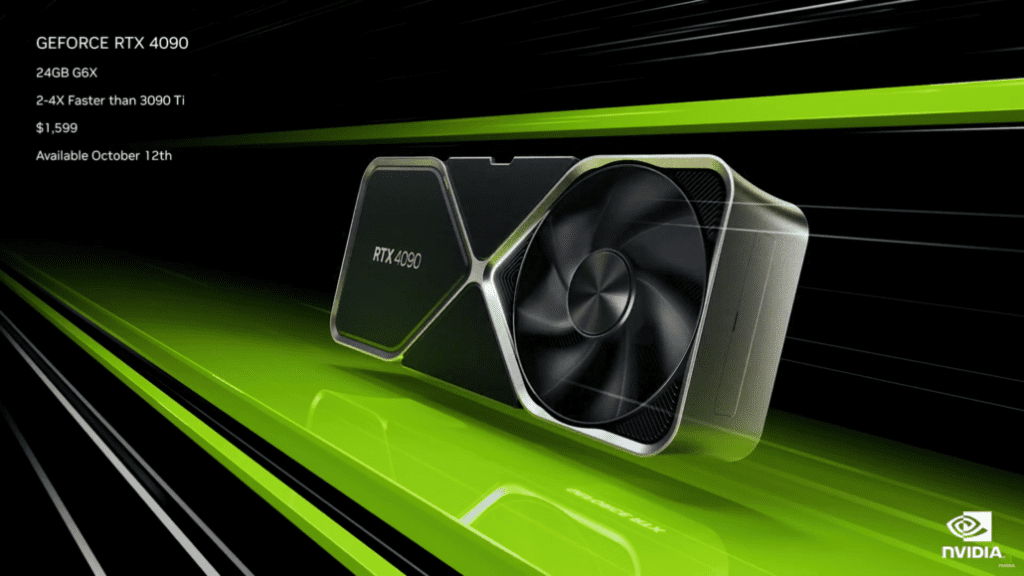 With regard to memory specifications, the GeForce RTX 4090 will offer 24 GB of GDDR6X memory that is clocked at 21 Gbps across a 384-bit bus interface. This will offer bandwidth of up to 1 TB/s. The TBP is rated for 450W of power consumption, which is the same bandwidth as the current RTX 3090 Ti graphics card. A single 16-pin connector will supply the card with up to 600W of power. Higher TBP targets will be provided by custom models.
On October 12, the public will be able to purchase bespoke cards made by partners of NVIDIA and the GeForce RTX 4090 GPU. Despite the availability of several GPUs, Proshop does not accept preorders.
Also Read: