The Arc A770 graphics card, which is based on the DG2 Alchemist GPU, will be released by Intel soon. It's time for the fastest Alchemist chip to arrive on the desktop platform. Up to this point, the Arc series has featured entry-level models for PCs and high-end GPUs for mobile devices.
The CEO is shown holding the most recent Intel Arc A770 Limited Edition graphics card, which will be sold to consumers, in a Tweet from Pat Gelsinger. In addition, Gelsinger gave the assurance that the first batch of the new series is being ready for release, but she gave no firm date.
Tom indicated that they have one sample (not cherry-picked) of the Arc A770 graphics card performing at up to 2.7 GHz with only a few voltage improvements. The card was reported to be using 228W, which is only 3W more than the TBP of 225W. According to the stock air cooler, temperatures were stable at about 80C with no change in fan speed. Hitman 3 was operating on the card, and with even better coolers, we could be able to witness higher clocks approaching the 3 GHz threshold.
The highlighted features of the new Intel Arc A770 Limited Edition GPU from Intel include:
Die-cast aluminum frame
Thermal solution with a vapor chamber and extended heat pipes
Screwless shroud design
High-performance axial fans with 15 blades
Chamfered edges
Full backplate with matte accents
90 fully controllable diffused RGB LEDs
Stealth Black I/O bracket
4 Display Outs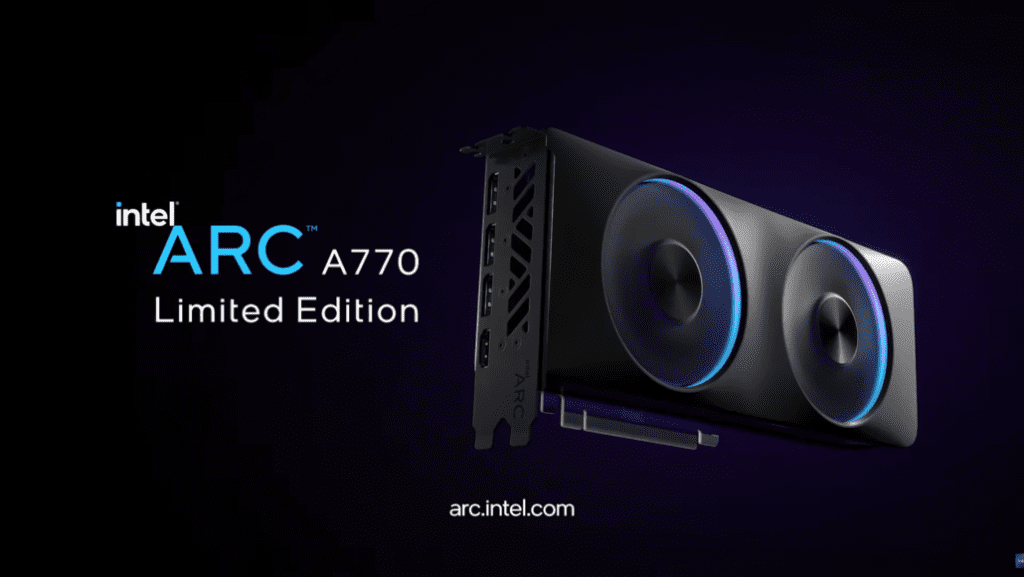 Intel expects to unveil the new graphics card line during the company's Innovation event, which will take place on September 27 and is still more than a week away. The 13th Gen Core Raptor Lake desktop processor family will be made public by Intel on the same day.
Also Read: