Alongside the Apple Watch Series 8 and Watch SE 2, the company has also launched its new, much-rumored rugged smartwatch Apple Watch Ultra today. However, the company has also been rumored to launch an "Ultra" or "Pro" variant at some point, and that time is finally here. The Apple Watch Ultra has just been announced.
It features a new rugged design featuring sapphire glass, the brightest display on an Apple Watch, and an extra "action" button. It's built for "exploration, adventure, and endurance". Let's have a look at its detailed features and specifications.
Apple Watch Ultra Specifications
Starting with the design, the Watch Ultra boasts an aerospace-grade titanium case to provide users with a more durable and corrosion-resistance build. Not just that, the case is now bigger at 49mm and is raised to surround the edges of the bigger new display. It's easier to read in the harshest sunlight thanks to its 2000 nits screen, the digital crown is larger and designed for being used with gloves.
The orange Action button can be customized for various purposes, including workouts, compass waypoints, and a new backtrack feature. There are three built-in microphones to improve sound quality as well as reduce ambient noise like the wind. The Watch Ultra can withstand freezing cold mountains at -4° F (-20° C) to the blazing desert heat at 131° F (55° C).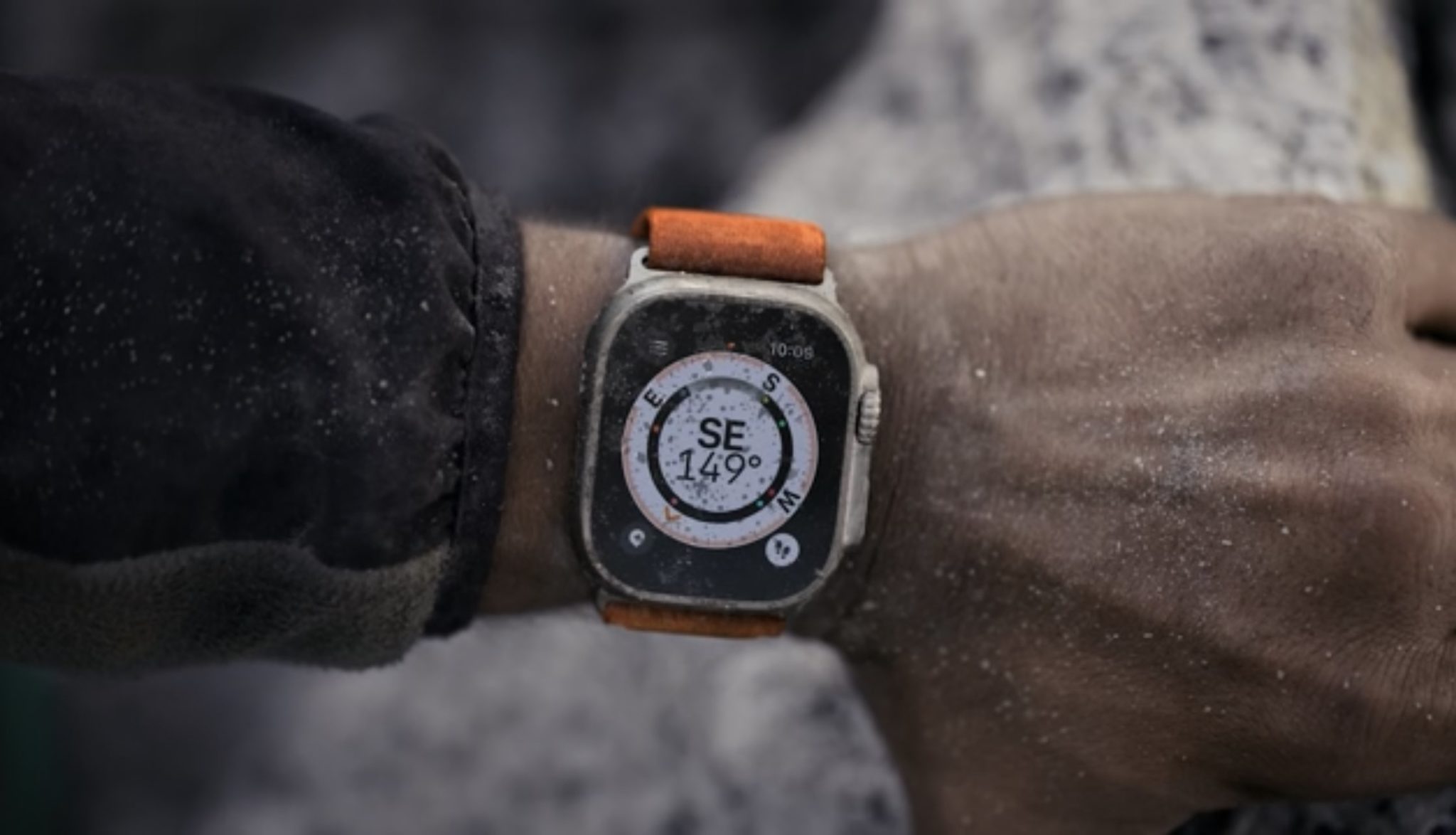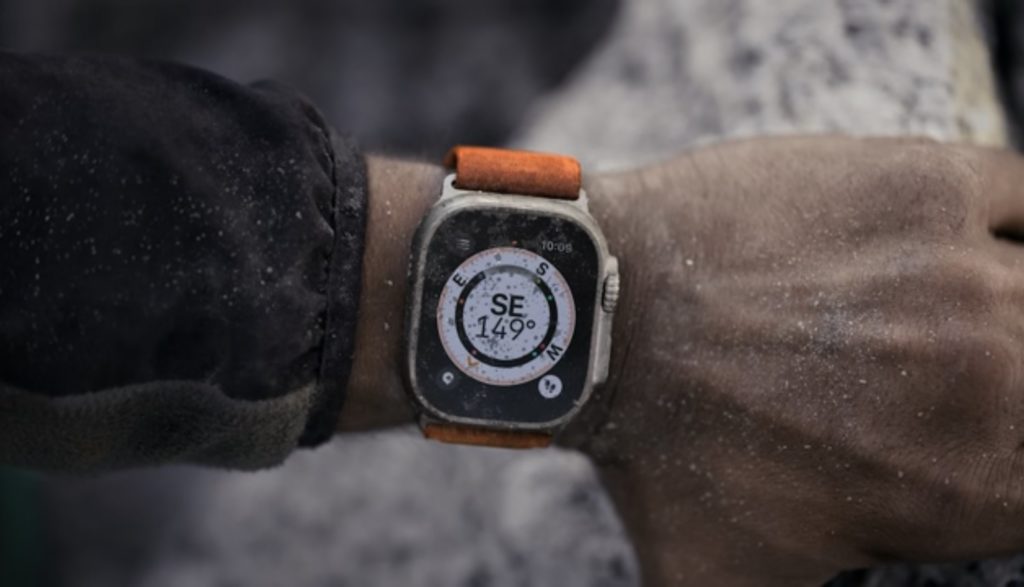 The Ultra watch has cellular capability and gets up to 36 hours on a single charge. It also has an extended battery life of 60 hours when using a new low-power setting. That mode still allows you to measure heart rate and GPS. Apple says that the Ultra has enough battery life for most users to complete a long-course triathlon, which has a 2.4-mile swim, 112-mile bike ride, and a full 26.2-mile marathon.
The Watch Ultra is powered by watchOS 9, which includes new advanced running metrics to measure performance, like Stride Length, Ground Contact Time, Vertical Oscillation, and Running Power. It's also certified to EN 13319 for scuba divers, with a diving depth of up to 40m. It also has a new Oceanic Plus app for recreational and scuba divers.
There is a new Action button on the Watch Ultra that allows for instant access to a variety of features, including Workouts, Compass Waypoints, Backtrack, and more. The Apple Watch Ultra also uses dual-frequency GPS that integrates both L1 and L5 frequencies, resulting in one of the most accurate GPS on any smartwatch, powered by Apple's new positioning algorithms.
The Apple Watch Ultra comes with three new band options – Trail Loop, Alpine Loop, and Ocean Band. Customers in Australia, Canada, France, Germany, India, Japan, the UAE, the UK, the US, and more than 40 other countries and regions can order Apple Watch Ultra today.
The Apple Watch Ultra is priced at $799 in the US and it will be available to buy starting 23rd September.