Apple has officially announced two new smartphones in the Pro line of the new iPhone 14 series – iPhone 14 Pro and iPhone 14 Pro Max models along with the iPhone 14 and iPhone 14 Plus. Here we will discuss about the iPhone 14 Pro and iPhone 14 Pro Max smartphones.
Apple CEO Tim Cook calls the iPhone 14 Pro and Pro Max the "most innovative pro lineup yet."
Finally, Apple has redesigned the display of the new iPhone 14 Pro models after a long time since it introduced the iPhone X model back in 2017. Not in the iPhone 14 and the iPhone 14 Plus models, but, the Pro models – iPhone 14 Pro and iPhone 14 Pro Max are getting the newly redesigned pill-shaped cutout on the display in place of the traditional iPhone notch design.
As usual, iPhone 14 Pro and iPhone 14 Pro Max models will come with 6.1-inch and 6.7-inch display options. Here we are getting Super Retina and XDR display along with the all-new ProMotion technology and Always-On display.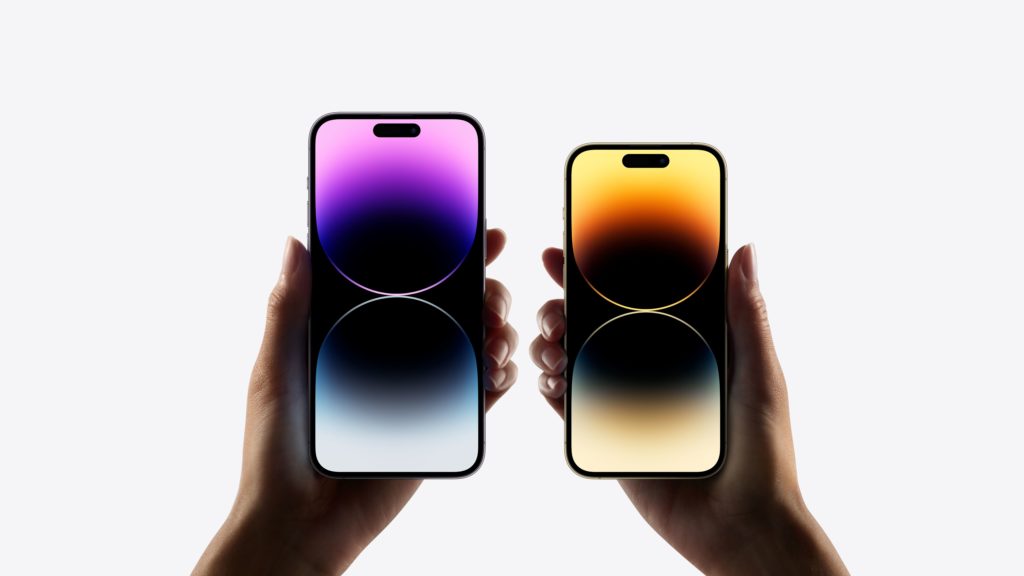 The traditional notch is being replaced by a pill-shaped cutout that will house the Face ID components along with the front-facing camera. Apple has now moved the proximity sensor behind the display for making this new design. Apple calls this pill-shaped cutout 'Dynamic Island'.
On the 'Dynamic Island' notifications will be displayed in an animated format. Various applications and alerts have been animated by Apple to blend with the cutout on the display. You can see the below video for a better understanding.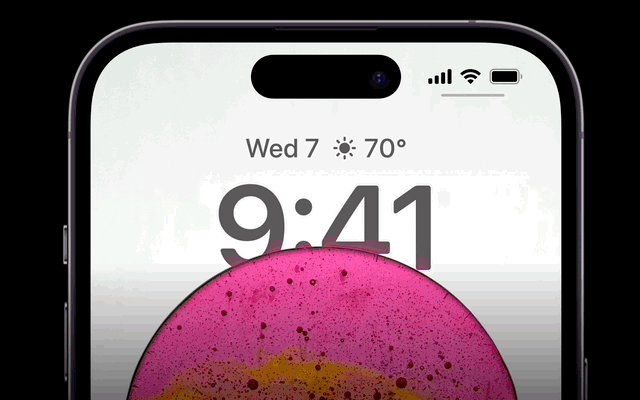 The Dynamic Island will animate and work in practice, including live activity widgets coming to life and animations and controls for music. For example, when you swipe to go home, background tasks like music playback will move to the island.
This time Apple has done something new with its iPhone 14 series. The brand has introduced a new chipset which is the all-new Apple A16 Bionic chip for its Pro lineup, whereas the non-Pro models feature the same a-year-old A15 Bionic chip. As expected Apple A16 Bionic chip is much more powerful than the previous year's A15 Bionic chip. To more about the Apple A16 Bionic chip click here.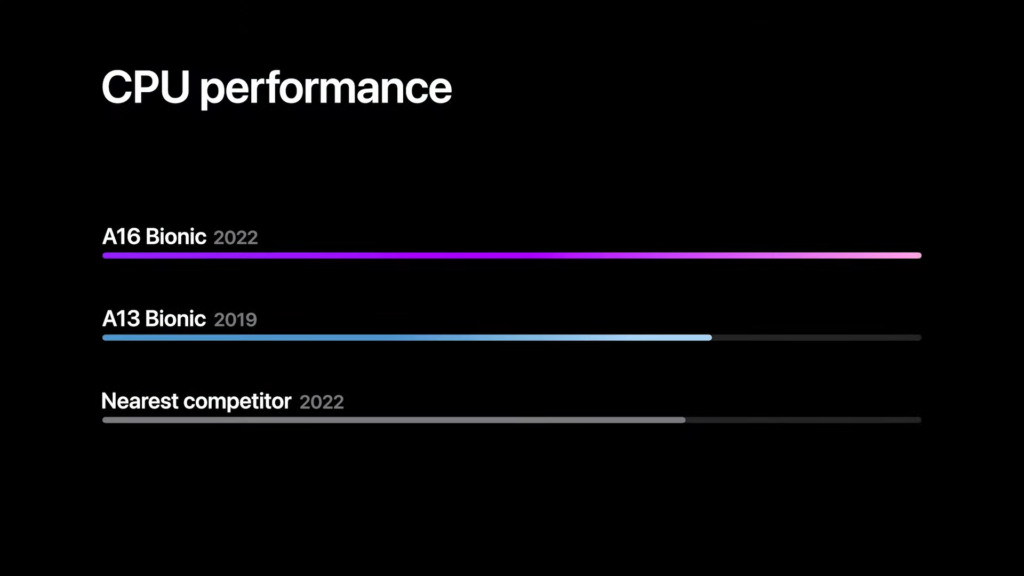 After a long time, Apple is introducing 48MP camera sensors in the iPhone 14 Pro and iPhone 14 Pro Max models. This is only exclusive to the two smartphones in the Pro lineup. The new main camera offers improvements to low-light photography, all using a quad-pixel sensor with f/1.78 aperture and 24mm focal length.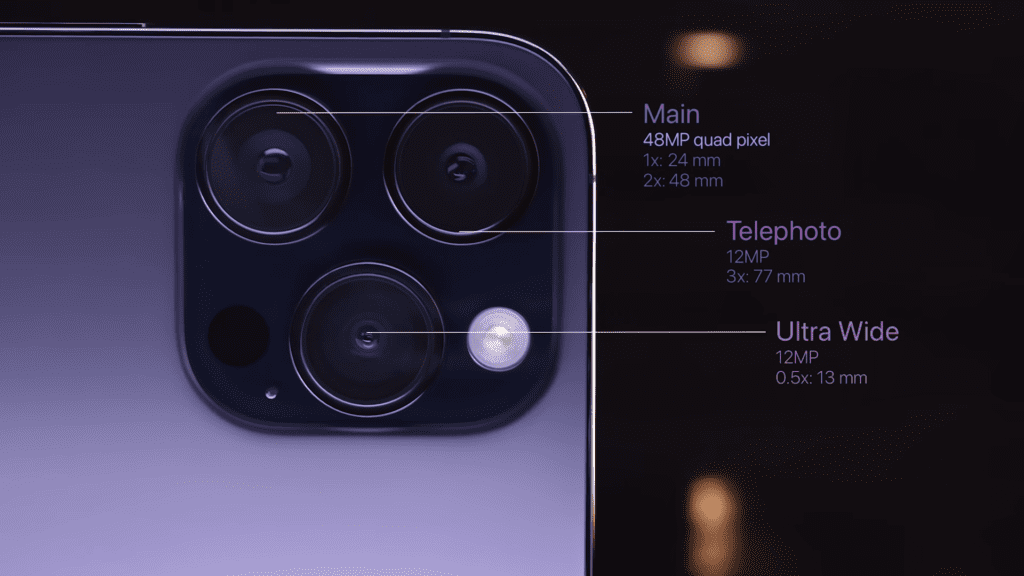 For most photos, the sensor will take 12-megapixel binned photos to maximize light capture. This also allows Apple to crop the sensor in different ways to deliver true 2x zoom at a 48mm focal length. This should result in some impressive photos, and the new sensor even optimizes details in Apple's ProRAW format.
The new ultrawide camera also offers improvements to macrophotography and a 3x improvement in low light. Apple has also upgraded the flash on the iPhone 14 camera system so it's twice as bright and reacts to the focal length of photos. The cinematic mode can now do 4K resolution at 30fps and 4K at 24fps.
As a unique feature to differentiate this iPhone 14 series from the previous one we are getting Emergency SOS and Crash Detection as two new features, which were announced at yesterday's Apple Event. These features will be free for two years with iPhone 14 models.
Emergency SOS will allow users to send emergency messages via communication satellites when they're out of range of a cell signal. The phone's antennas can connect to satellite frequencies and it can take less than 15 seconds to send a message with a clear view of the sky. To know more about Emergency SOS click here and for Crash Detection click here.
Apple's iPhone 14 Pro and 14 Pro Max will be priced starting at $999 and $1099 respectively. Both the phones will be available on September 16th and the preorders will start on September 9th.