Today, AMD has finally announced the new 5 nm-based Zen 4 architecture and its first product, the Ryzen 7000 series of desktop processors. Much like the Ryzen 5000 series launch two years ago, this one also has a stack of processors ranging from Ryzen 5 7600X to Ryzen 9 5950X but the number of cores hasn't changed yet.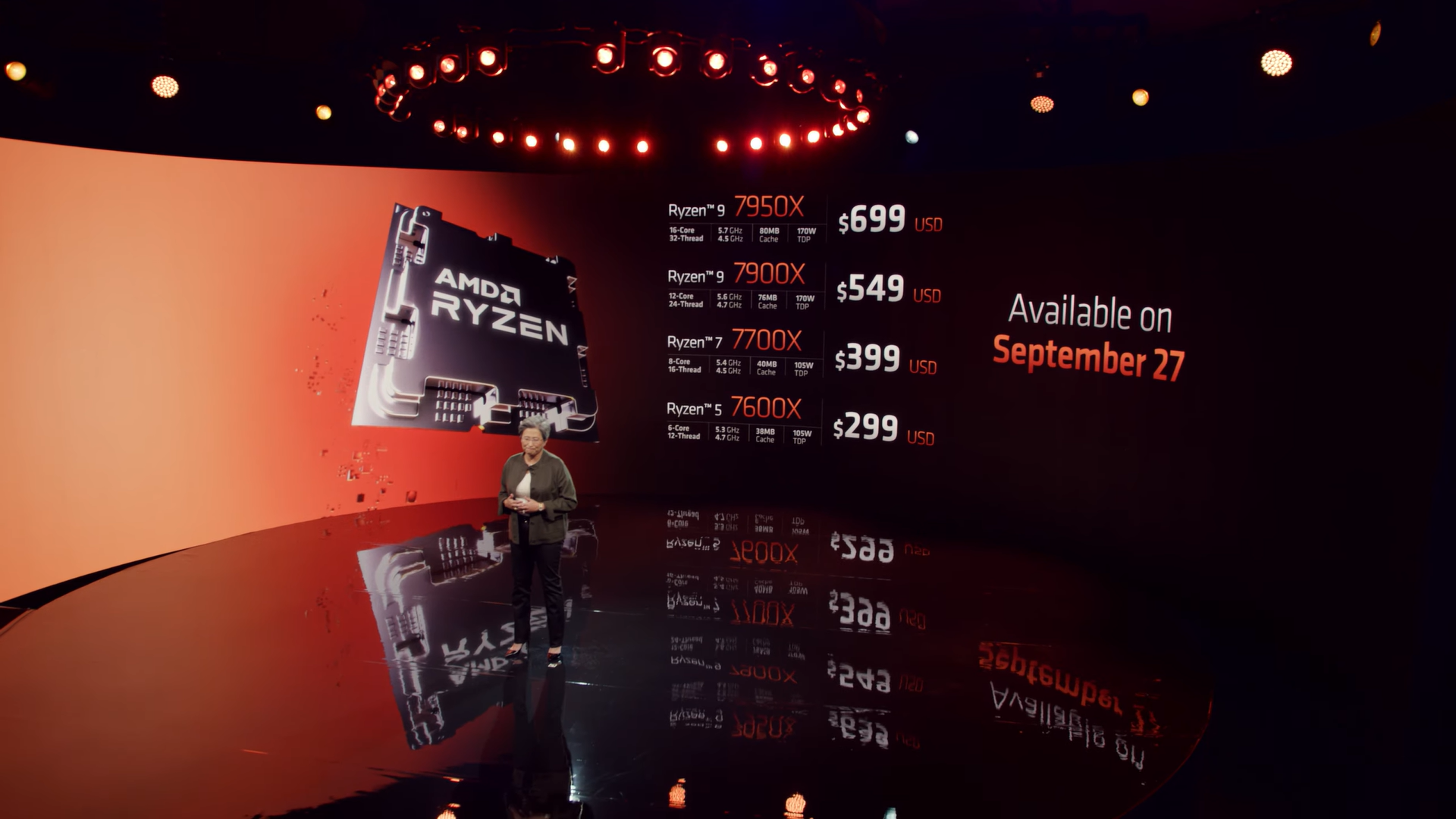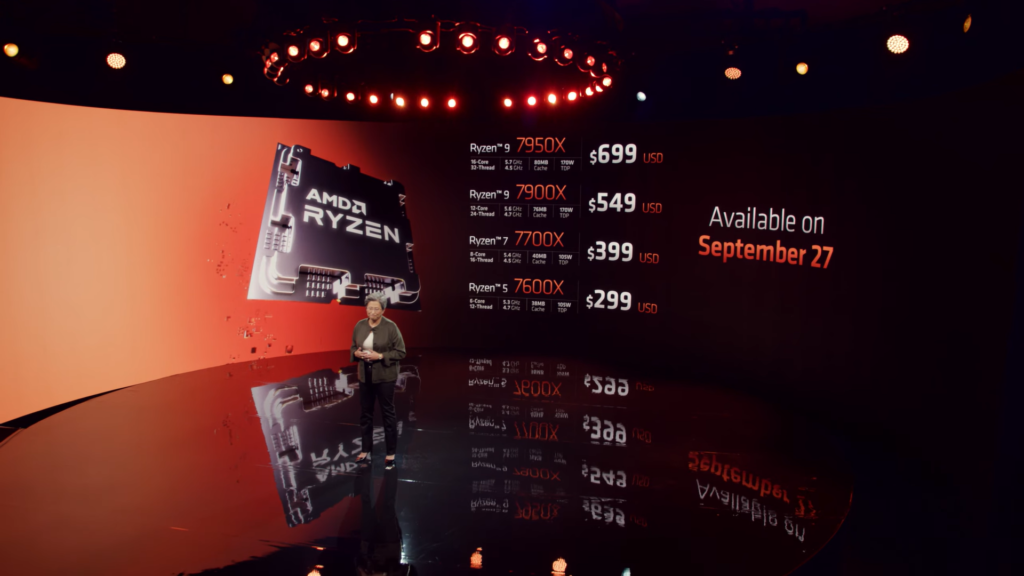 AMD has capped to 16 cores still even though the die size has decreased as it's 5nm based but you see increased energy efficiency along with good performance improvements over the last Zen 3 architecture. Here we are talking about the budget Ryzen 5 7600X with the same $299 price tag that brings you with same 6 cores and 12 threads.
However, this new Ryzen 5 7600X comes with Zen 4 cores that promise up to 13% IPC uplift over last-gen and finally, the new AMD Socket AM5 is here along with new motherboards that offer new features like DDR5 RAM and PCIe Gen 5 support.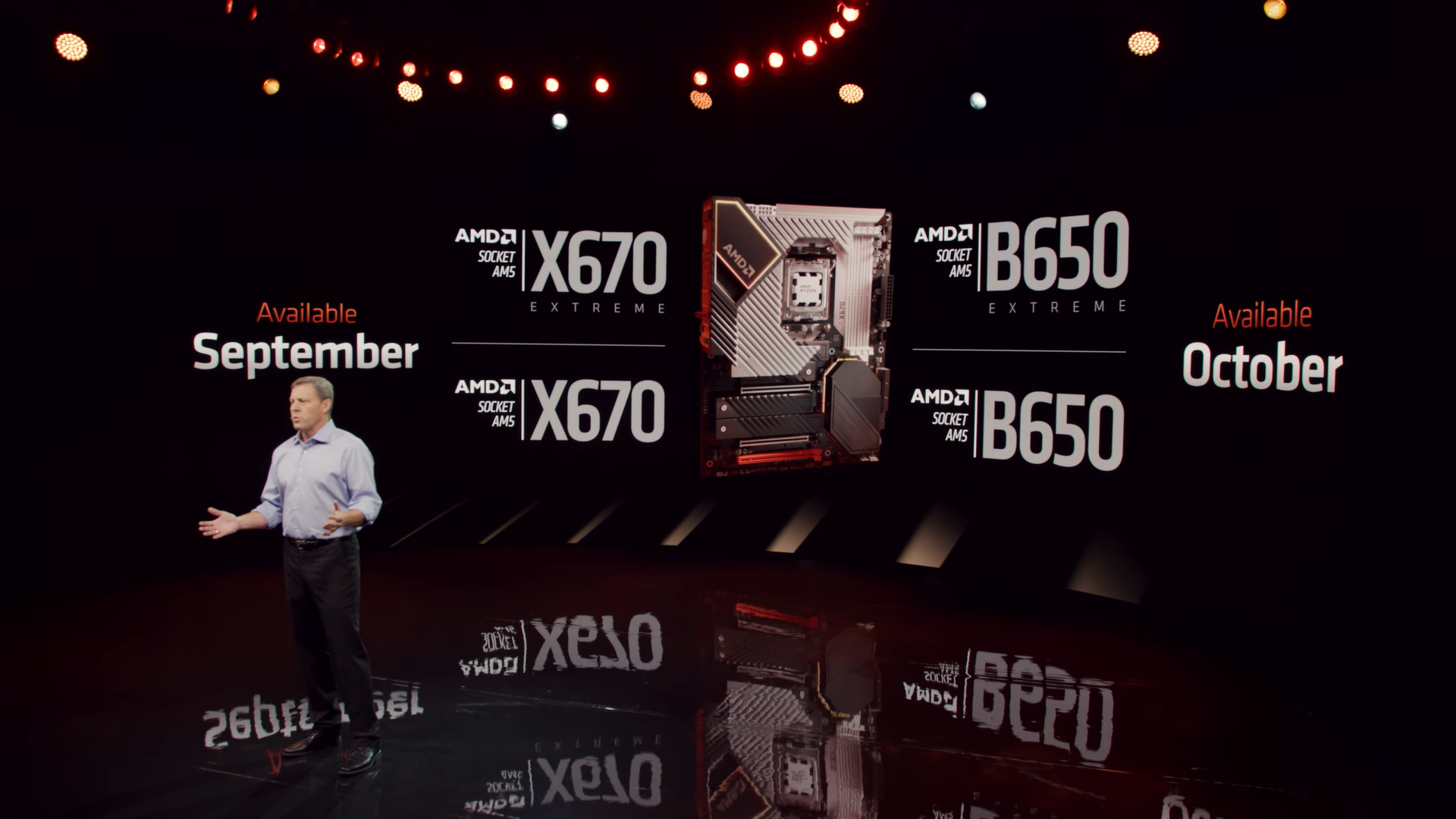 AMD Ryzen 5 7600X dominates Core i9-12900K in Gaming
This 6-core chip now has a base clock speed of 4.7 GHz and a boost up to 5.3 GHz, yes, finally all of the new AMD CPUs have crossed the 5GHz barrier this time without much gain in TDP. This is the beauty though that AMD has worked a lot on the performance-per-watt and when compared with Intel's 12th Gen, AMD's new Ryzen 7000 series is providing 47% more energy-efficient chips.
Available from September 27th, these new processors paired with new AM5-based motherboards seem promising more than ever! Also, as seen in the recent demo by AMD, this Ryzen 5 7600X, with up to 38MB cache and 105W TDP, delivers better gaming performance than Intel's current flagship Core i9-12900K.
In F1 2022 as you see, this Ryzen 5 7600X gives up to 11% better performance than the Core i9-12900K and this in itself is a great thing but as we know Intel will also counter this with their 13th Gen Raptor Lake next month. However, its evident, that AMD has focussed more on the efficiency part with the cutting-edge 5nm process, drawing much low TDP than Intel which is again an important aspect for many enthusiasts.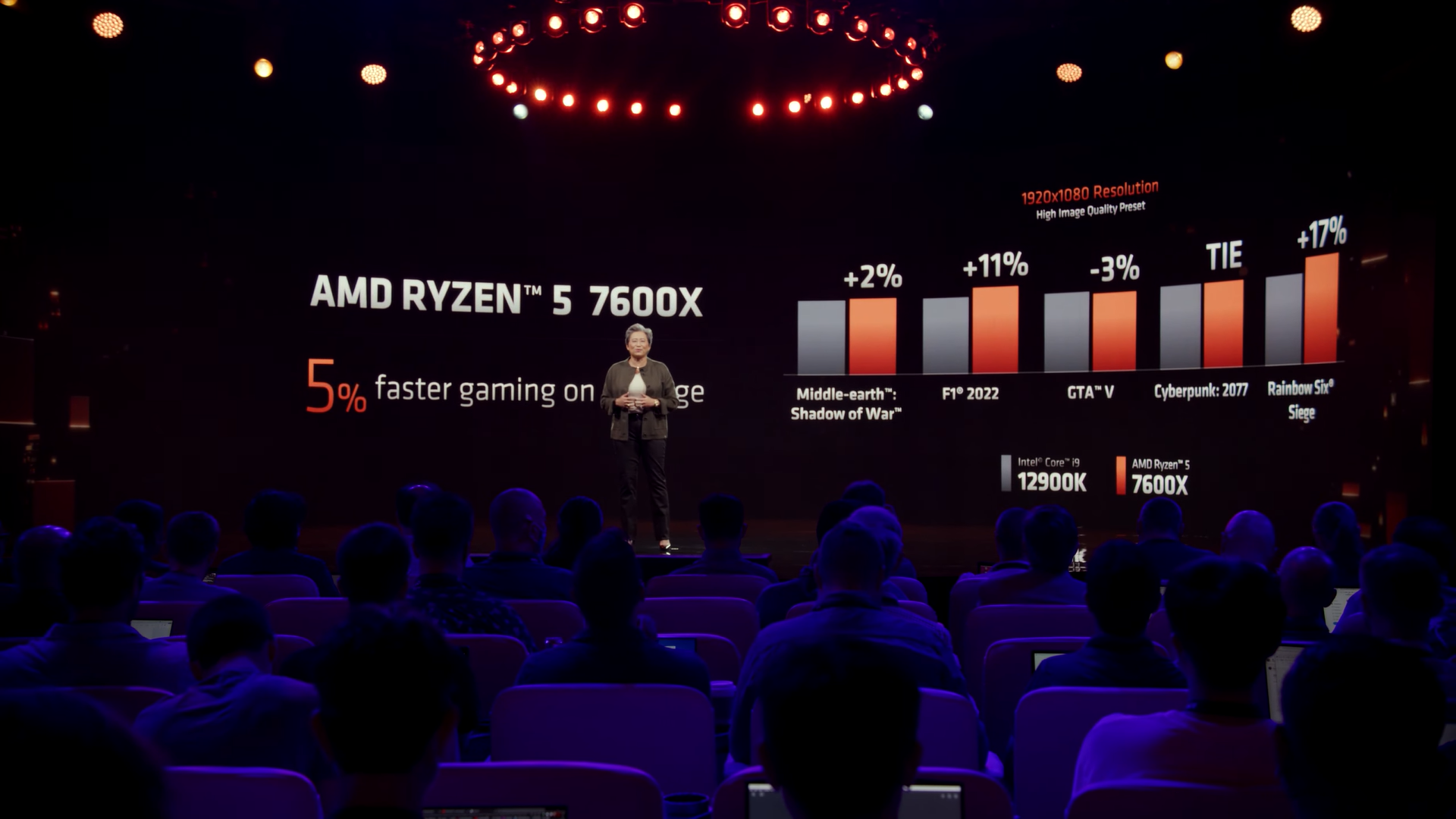 On average, AMD's CEO Dr. Lisa Su showed on stage during launch, that the new Ryzen 5 7600X is 5% faster on average in gaming than the current flagship Core i9-12900K.
Well, for gamers and PC enthusiasts this is good news as AMD is again back with its high-performance processors, if this excites you don't have to wait much because these CPUs will be on shelves from next month onwards.