Netflix has dropped the new trailer of the love, drama & comedy film, 'Hello, Goodbye, and Everything in Between'. The story of the film mainly follows the best-selling novel but Jennifer E. Smith. After making the agreement before the college, the new trailer reveals a show of a young couple that's going on one of the last epic dates and also revolving all the moments that just made their relationship so precious.
At the end of the night, they have just decided if their love can able to hold on through the upcoming chapter of their lives if they become honoured with the pacy that made and bid a last goodbye forever. 
Hello, Goodbye, and Everything in Between: Plot
The new trailer reveals two such optimistic teen adults Claire that has been played by Talia Ryder, and Aiden played by Jorden Fisher in the last date forever. Aiden has proffered the bouquet of white lilies that symbolize a funeral flower and they just start their main evening jointly just before leaving for their respective colleges.

In this new trailer the self-proclaimed 'poster children of modern relationships' discusses the breakup that pact was made a long time ago to sever ties before exploring the college adventure. Aiden has playfully suggested that the breaking up along with Claire as he just loves her, and taking her hand in his as she is laughing off on him. The concept focuses on the two who will take a trip to the past, and come to the place that just held the special places in their hearts for the years to celebrate the bond they have shared.
Between the two of them healing their relationships and also their friends with strange attitudes toward that agreement, Aiden starts to second guess their decision to break the ways. It is very unfortunate, that in the trailer, Claire has set on executing the promise that they have made. She does not even think that she may experience a new thing and she still holds the old relationship she might be in depression.
In between all of this Aiden express his love for Claire, and now the two of them have to come to terms with the pain of such a fearful decision.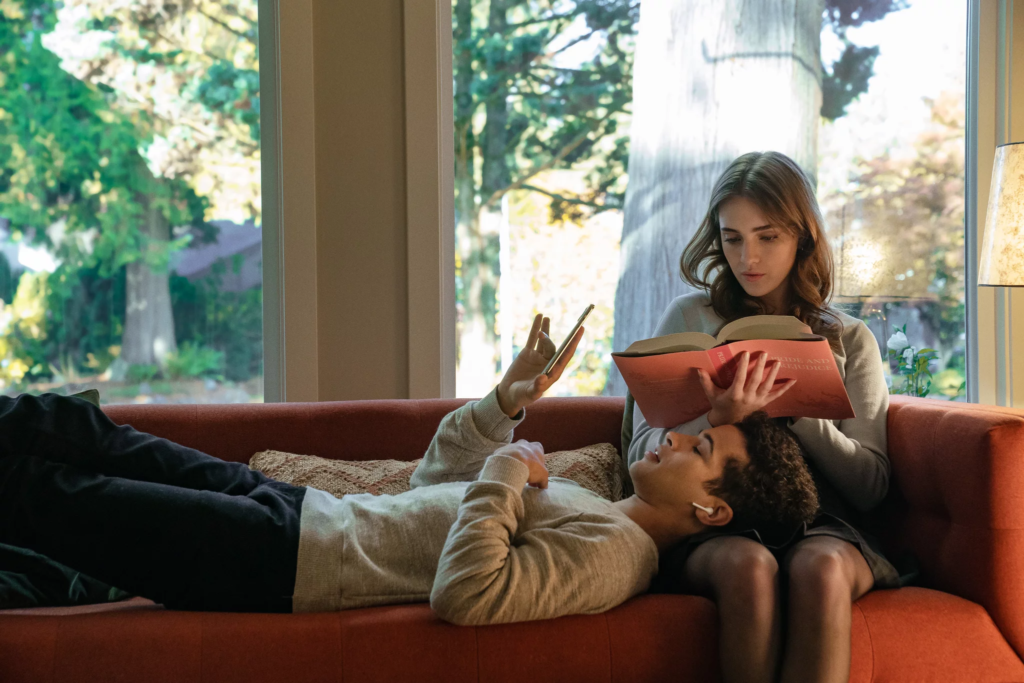 Hello, Goodbye, and Everything in Between: Cast
The new romantic comedy film has been directed by Michael Lewen, and the producer is Matthew Kaplan. The executive producers are Max Siemers, Matthew Janzen, Aubrey Bendix, Jennifer E. Smith, Christopher Foss, Jordan Fisher, and Ben York Jones. The movie also features Ayo Edebiti, Nico Hiraga, Sarah Grey, Djouliet Amara as Tees, and Em Haine appears as Aubrey.
Hello, Goodbye, and Everything in Between: Release Date
Netflix, rom-com drama film will hit on 6th July 2022.
Here is the trailer:
A big thanks for the source.
Read: Locke and Key (Season 3): Everything We Know about the new trailer of the series