In its recent roadmap, AMD confirmed its next-generation RDNA 4 'Radeon RX 8000' Gaming GPUs and CDNA 3 'Instinct MI300' Data Center APUs. While AMD has released the initial details on its next-generation RDNA 3 GPUs, they've also announced the name of the next generation of gaming GPUs, which is called RDNA 4.
AMD RDNA 4 Gaming GPUs Arrive By 2024
The new Navi 4x range, which will be based on an upgraded manufacturing node, is slated to debut in 2024. AMD has announced both 4nm and 3nm nodes for their CPU range, so it may be either of those, but I'm betting on the 4nm node owing to its maturity and the fact that it also matches the naming scheme, which will make for fantastic marketing. AMD didn't provide any figures, but we do know that RDNA 4 is real and will follow RDNA 3.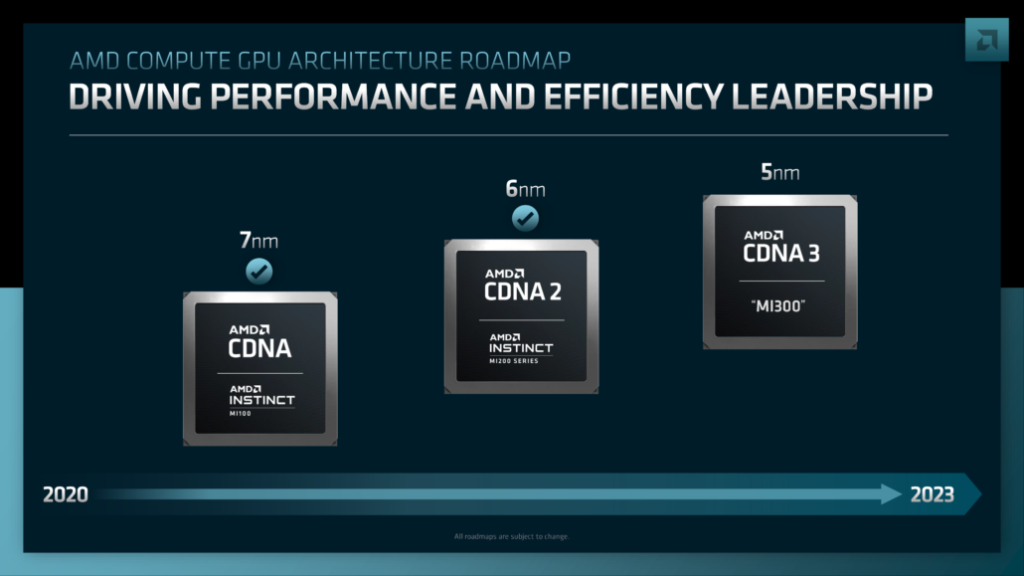 According to rumors, the RDNA 4 MCM GPUs will have two different process nodes, identical to RDNA 3. The Navi 4X GPU family will be powered by the RDNA 4 architecture, and the flagship chip, the Navi 41, was leaked a year ago. According to the information, the RDNA 4 lineup powering the Radeon RX 8000 series graphics cards will have a single architecture rather than the two architectures seen with RDNA 3.

According to sources, AMD's rDNA 3 graphics architecture will be used solely on the Navi 31, 32, and potentially the Navi 33 GPUs, with the rest of the range based on an RDNA 2 refresh. The top Navi 31 and Navi 32 RDNA 3 GPUs will use an MCM architecture, with the GCD (Graphics Computer Die) on a 5nm node and the MCD (Multi-Cache / IO Die) on a 6nm node. The RDNA 2 refresh GPUs will be based on a 6nm technology node and will be included in the new graphics family as a refresh.
AMD appears to be planning to use the same graphic design for RDNA 4 across its entire Navi 4X series, with no refreshes from previous GPU architectures like RDNA 3 or RDNA 2. For its MCM processors, such as the Navi 41, AMD will use two distinct nodes, namely 5nm and 3nm. The GCD will use the 3nm process node, while the MCD will use the 5nm process node. RDNA 4 will compete against the successor to NVIDIA's Ada Lovelace and Intel's ARC Battle Mage or Celestial, which is set to ship in late 2022.
AMD's Next-Gen cDNA 4 'Instinct MI300 APU' By 2023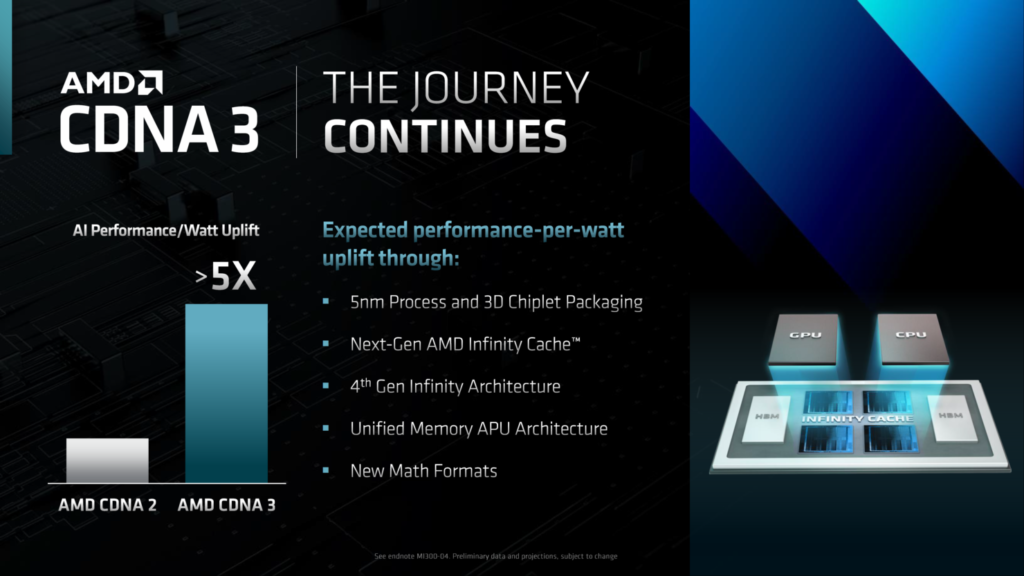 The Compute GPU roadmap, which includes Instinct-class chips for the AI and Data Center segments, was also unveiled by David Wang. It has now been verified that AMD is working on a multi-chip, multi-IP Instinct accelerator that will include both the next-generation CDNA 3 cores and the next-generation Zen 4 CPU cores. By 2023, the Instinct MI300 GPU (technically an APU) will be available.
In terms of specifics, AMD's Instinct MI300 'CDNA 3' GPUs will be manufactured on the 5nm production node. The chip will include the next generation of Infinity Cache as well as the 4th Gen Infinity architecture, which will support the CXL 3.0 ecosystem.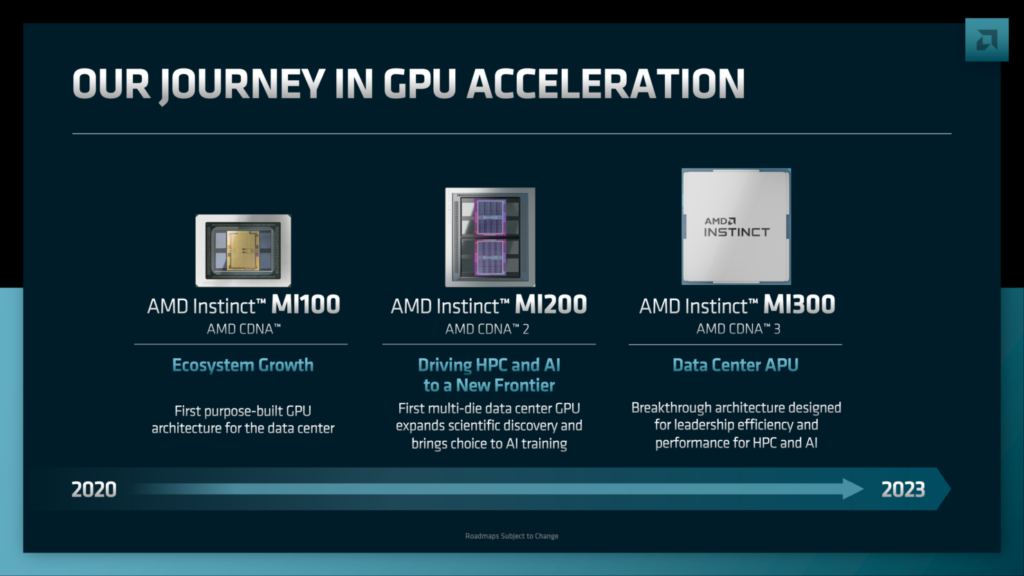 The Instinct MI300 accelerator will use a unified memory APU architecture and new Math Formats, which will result in a tremendous 5x performance per watt improvement over CDNA 2. In comparison to the CDNA 2-based Instinct MI250X accelerators, AMD expects over 8x AI performance.
also read:
China's Loongson plans to manufacture its CPUs that will rival AMD's Zen 3 by 2023