The Navi 3x GPUs powered by AMD RDNA 3 is said to include a new memory configuration, with the flagship offering the same VRAM as NVIDIA's RTX 4090 graphics card. The rumour is basic and comes from Greymon55 once more.
Recently, RedGamingTech reported that AMD's flagship Navi 31 GPU will have a larger 384-bit bus interface than the previously predicted 256-bit, which was true but only when the previous specifications were being discussed. The new specifications appear to have reduced the core count while increasing the overall memory layout available on the top RDNA 3 GPUs.
The flagship RDNA 3 chip, AMD Navi 31, would power next-gen enthusiast cards like the Radeon RX 7900 XT graphics card. We've heard that AMD's next-gen RDNA 3 GPUs will use WGP (Work Group Processors) instead of CU (Compute Units). Each WGP will have two CUs (Compute Units), although each CU will have four SIMD32 clusters instead of two in RDNA 2. According to rumours, AMD will be able to choose between Samsung and TSMC for the 6nm die.
The AMD Navi 31 GPU with RDNA 3 architecture is projected to include a single GCD with 48 GPS, 12 SAs, and 6 SEs, according to the latest information. This will result in a total of 12,288 stream processors, a decrease from the previous amount. Unless AMD goes nuts with over 3.0 GHz clock rates on its flagship product, overall compute performance will suffer. The Navi 31 GPU will also have 6 MCDs, each with 64 MB Infinity Cache and 64-bit (32-bit x 2) memory controllers, giving the device a 384-bit bus interface.
The Navi 31 (RDNA 3) MCDs will have 256-384 MB of Infinity Cache and will be connected to a single GCD through a next-generation Infinity Fabric interface. According to the newest memory design, next-generation Navi 31 GPUs can have up to 24 GB of VRAM, the same memory capacity as NVIDIA's forthcoming and current flagships (RTX 3090 / RTX 4090). The revised memory spec may appear to be a downgrade from the previously speculated 32 GB RAM, but it will undoubtedly help lower the card's price, and having parity with NVIDIA while Infinity Cache is active can give a competitive performance in higher-resolution gaming.
One of the two MCM GPUs included in the RDNA 3 series is the AMD Navi 32 GPU
The GPU will have a single GCD and four MCDs (Graphics Computer Dies) (Multi-Cache Die). The die is extremely similar to the flagship Navi 31 GPU, although each die has one fewer Shader Engine. The AMD Navi 32 GCD will be built on TSMC's 5nm manufacturing node, while the MCD will be built on TSMC's 6nm process node.
The GCD will be outfitted with four Shader Engines, each having two Shader Arrays (4 in total). Each Shader Array is made up of four WGPs (8 per SE / 32 total), each of which has eight SIMD32 units and 32 ALUs (32 SIMD32 per SA / 64 per SE / 128 total). These SIMD32 units add up to a total of 8192 cores.
The Navi 32 (RDNA 3) MCDs will be connected to the GCD through a next-generation Infinity Fabric interface and will have 256 MB of Infinity Cache, according to rumours. There should be two memory connect links on each MCD (32-bit). For a 256-bit bus interface, that's a total of 8 32-bit memory controllers. The graphics chip should support up to 16 GB of GDDR6 memory, which is the same as the Navi 21 GPUs but 33 per cent more than the Navi 22 GPUs.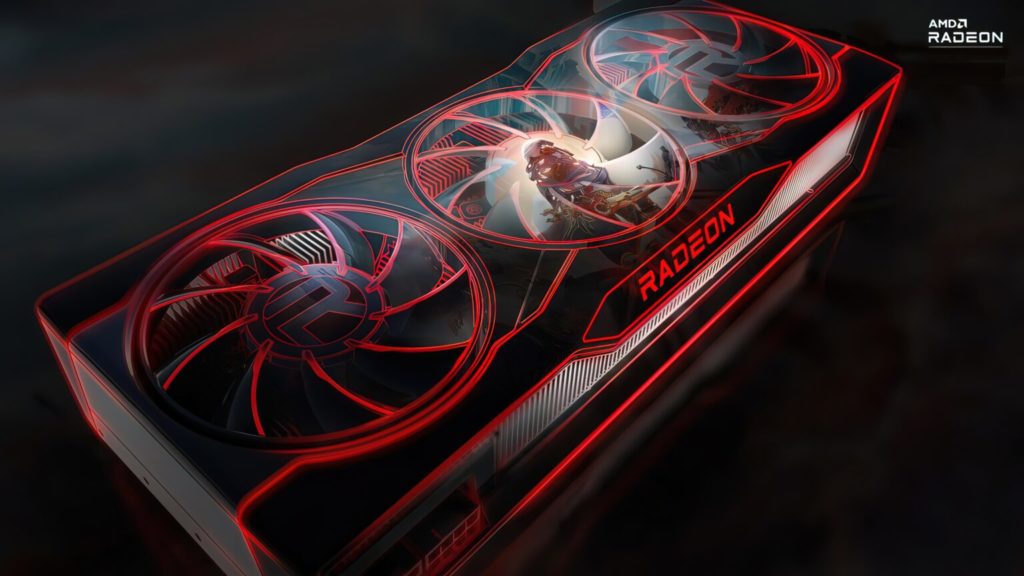 This would push the AMD Radeon RX 7700 series performance above the RX 6800 and RX 6900 series, providing a significant boost in graphics horsepower in games. This would also increase the RX 6700 XT's power output, which is now rated at 230W but may be increased to 270-300W.
Several rumours claim that the next RDNA 3 GPUs will beat all NVIDIA has to offer in terms of rasterization performance and power efficiency. AMD appears to be taking the lead by introducing the first MCM-powered GPUs in its Radeon RX 7000 series graphics cards.
also read:
Nvidia reportedly gearing to launch its GTX 1630 graphics card to gain a footing in the low-end GPU market