At last, the wait is over, Apex Legends Mobile versions introduce a new and skilful legend, fade who is one of the first exclusive legends. Fade is debuted in this mobile version as the Phasing Punisher who is definitely one of the highly mobile combatants can enhance his own potential of movements by decreasing the foes.
We will say that it is definitely one of the best additions to handle third-party situations to rescue the teammates. For the enemies help the former and also just finish the latter. 
Among all of it, the sad news is Fade is only available for the mobile version, which means PC or console players will not get it. The franchise also confirms that they have no plans to launch Fade to PC and console. Respawn Entertainment confirms that the character comes mostly from a mobile-specific nature. Fade also has, however that has extensively maintained the balance against existing legend to protect him as broken or more powerful. 

Fade has his own identity as Ignacio Huamani was the younger in the family of tech-military hunters. In working together, they have made many of the living healing weaponry and sold it on huge bids. As the youngest member, he always tries to prove as he could handle more. He just makes a contract with a strange client and gets the suit for him. He hates and similarly dears on the powerful Phase suit that he already wears in the game.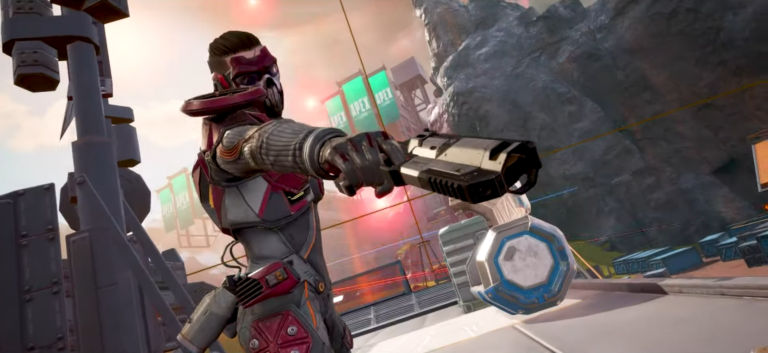 The twist comes while it has been known that all of this was a trap, his family died, and the suit just throw him into another dimension. After a long journey, he finally returns and is ready to do justice and redemption in the Apex legends game.
Apex Legends: Fade: Abilities
Passive: Slipstream: This slipstream ability just grants him a very quick movement sped buff after sliding along the ground. Like the other legends, Slipstream has a cooldown that Just lasts f0or 10 seconds.
Tactical: Flashback: In this ability, he acts very similar to Tracer's Recall in Overwatch.
Teleport: This is one of their unique abilities of Dafe as after passing a short channel, fade is sent into the void and teleported back to his location from two seconds prior. He always reloaded his weapons and become temporarily invulnerable at the teleport time.
Phase Chamber: Fade possesses these powers to handle third-party situations. It shows his anti-third-party potential. The fighter just throws a phase cage projectile into the large dome area with effect. After it gets activated, all friendly and enemy legends within are sent to the void as it slows down the movements of speed and points to the location on Fade's HUD. Phase Chamber is also used to protect an ally by making a shield on them or eliminating the enemy for easy elimination.
A big thanks for the source.
Read: Star Wars Jedi: Fallen Order Sequel comes with a New Name Star Wars Jedi: Survivor will hit in February or March in 2023