We know that ZEE5 Intelligence Monitor is the first-of-its-kind knowledge series that has been launched by ZEE5 to decrypt the new insights along with the trends in many high-growth sectors, it also has been spanning consumption and has futuristic plans to offer.
It decodes the market dynamics for the consumers and advertisers. ZEE5 is India's largest homegrown video streaming platform and the multilingual storyteller for several entertainment seekers. They have undertaken a series that brings in focus the surveys that have been conducted among their highly active user base spanning across the length and breadth of the country.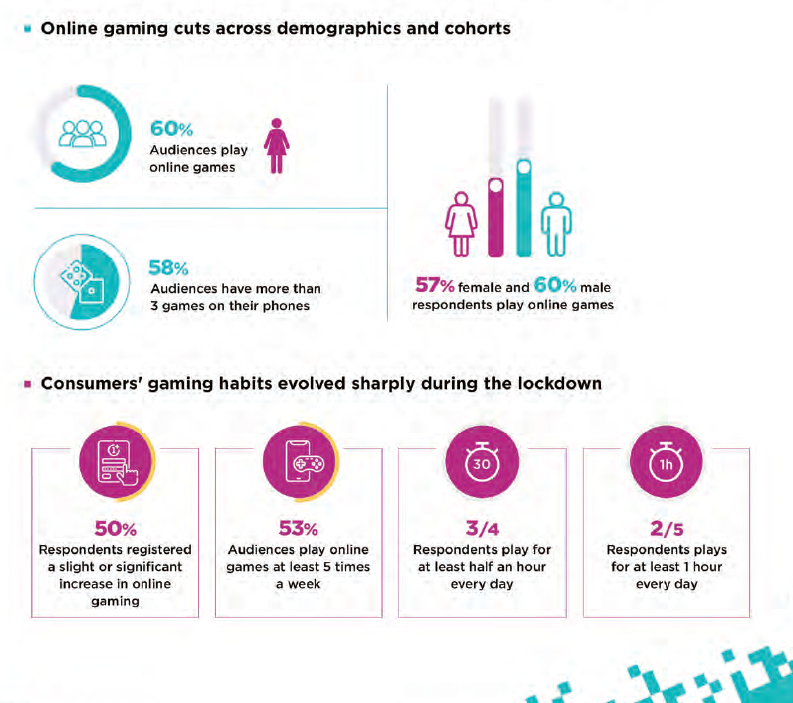 It seems that the categories extend from Ed-tech, E-commerce, Cryptocurrency, Auto, Wellness, and more. The knowledge series features brand custodians and product leaders from diverse industries to analyze and examine the inner implications of consumer perceptions and the outlook to see how each sector can take to the ultimate advantage of the disruptive transformations.

Now we are going to share some insights from the online gaming sector that is a part of the ZEE5 Intelligence Monitor knowledge series. The new report reveals an analysis based on the factors that influence the gaming landscape, behaviour, and patterns with players, and the key trends have been set to shape the future of the online gaming industry in India in the coming years.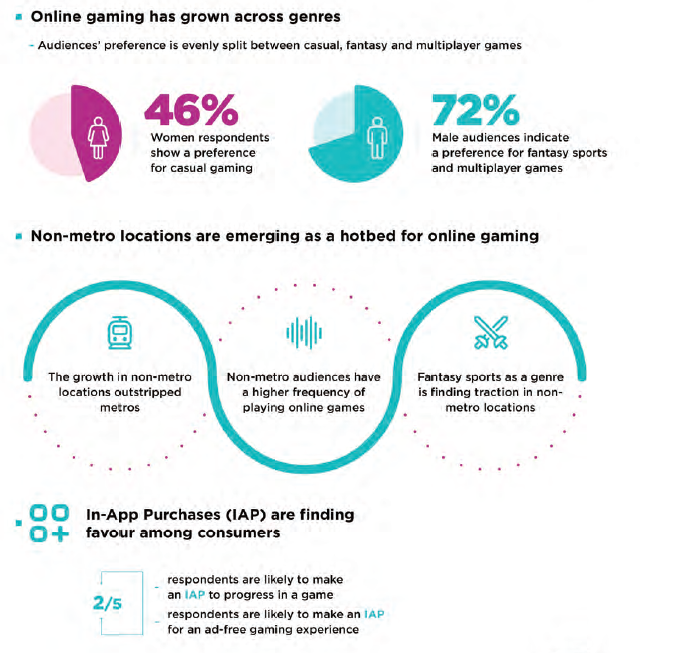 Key highlights from the report:
As per the ZEE5 survey, 57% of the female and 60% male audiences indicated that they play online games. A key factor at play here is the democratisation of affordable smartphones and internet data along with the emergence of digital payments. It was also found that about 58% of the users have more than 3 games on their phones.
50% of the respondents registered an increase in their online gaming consumption post-pandemic
Owing to the pandemic induced lockdown, 53% of consumers played online games at least 5 times a week, with 3 out of 4 respondents spending at least one and a half hour every day.
72% of male users prefer fantasy sports and multiplayer/first person shooter games, 46% female prefer casual gaming
As per the ZEE5 survey, audiences' preference is evenly split between casual, fantasy and multiplayer games. However, from a gender perspective, male audiences prefer fantasy sports and multiplayer games (Dream11, Call of Duty, PUBG), while female users prefer casual games (Candy Crush, Temple Run, Ludo).
TV and OTT platforms influence the consumption of online gaming
It was found out that 1 out of 2 gamers are likely to try a new game after watching an advertisement.
2/5 respondents are likely to make in-app purchases
The gradual shift towards freemium and hybrid monetisation models are being woven into the gaming narrative today. According to the survey, 2 out 5 gamers are likely to make an in-app purchase to either progress in a game or for an ad-free gaming experience.
Non-metros emerging as a hotbed for online gaming with 63% of non-metro users playing games at least 5 times a week
As per the findings of the ZEE5 survey, with respect to non-metro cities, 39% of the respondents played for more than an hour, and 40% of the users are likely to make in-app purchases. In terms of genre, 39% of the users showed a preference towards fantasy sports games.
Read: Battlefield 2042: The Reason behind DICE titles Massive Failure and Refunding Petitions Updates