Raja Koduri, an Intel executive, has written a blog post announcing the company's plans to enter the crypto mining/blockchain business with a roadmap of specialised energy-efficient accelerators. Intel plans to start shipping the new chips, which include the Bonanza Mine ASICs that we recently discovered, to several significant customers this year as it joins the $2.8 billion Bitcoin mining sector. BLOCK (previously known as Square and led by Twitter's CEO Jack Dorsey), Argo Blockchain, and GRIID Infrastructure are among Intel's first customers.
Intel also announced the formation of a new Custom Compute Group, which would develop and construct blockchain hardware under Koduri's Accelerated Computing and Graphics (AXG) Business Unit. Other unidentified proprietary accelerated supercomputing hardware will be built based on Intel's current IP blocks, according to the group. It's unclear if those devices will be able to handle other sorts of bitcoin mining, or if the unit will be used in conjunction with Intel Foundry Services (IFS).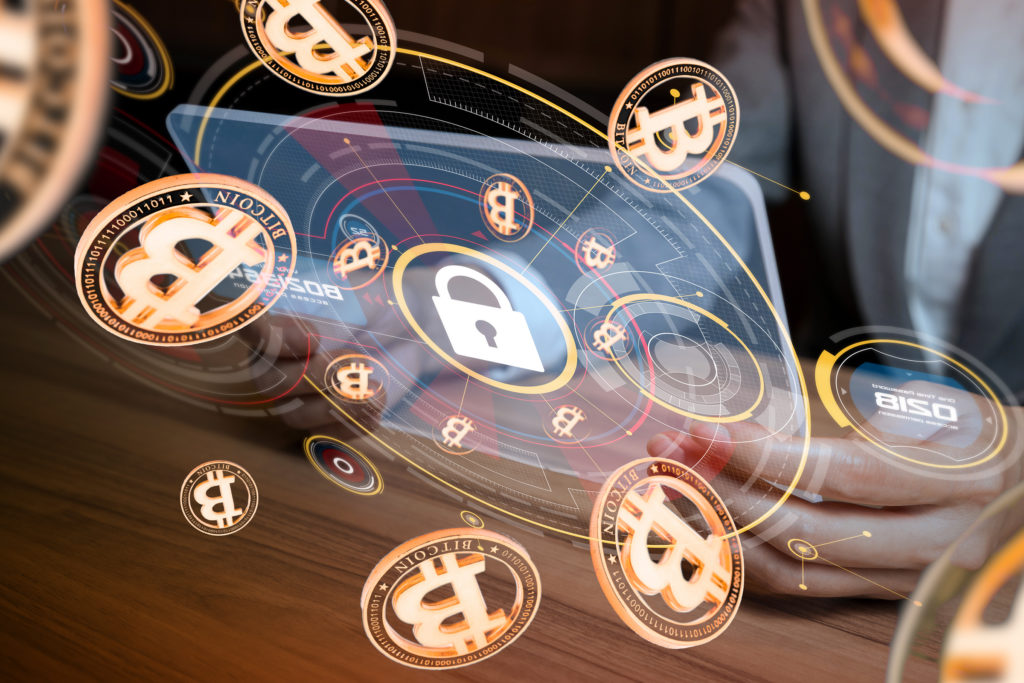 Although Koduri's message includes a photo of Intel's new blockchain accelerator, it is short on technical data. However, we already know a lot about the new Bitcoin-mining hardware from the company. Intel's Bonanza Mine chips were first spotted in a listing for a presentation at the next ISSCC conference, but the company has already moved on to its BMZ2 second-generation 'Bonanza Mine' ASIC. This chip has a unique architecture that allows it to compute SHA-256 (a cryptographic algorithm) faster for Bitcoin mining at ultra-low voltage. These energy-efficient chips deliver "nearly 1000x greater performance per watt than conventional GPUs for SHA-256-based mining," according to Intel.

However, GPUs aren't commonly used for SHA-256/Bitcoin mining, so this isn't the most accurate comparison. Bitcoin is usually mined on ASICs, which are specialised processors intended to do a specific type of job. ASICs have efficiency and performance advantages over more complicated types of chips that can perform the same work, such as CPUs and GPUs.
Other ASIC-based devices from firms like Bitmain (which has a near-monopoly on high-end miners) and MicroBT will compete with Intel's Bonanza Mine. These businesses have significant lead times and charge exorbitant prices for their chips (typically dependent on Bitcoin's value). For manufacturing, they must also rely on third-party design firms and foundries. Due to the intermittent nature of crypto mining and the uncertainty of demand, foundries like TSMC don't grant these firms privileged status in their fabs; instead, they prioritise longer-term reliable business from larger chipmakers.
Intel has a lot of production capacity, but it's unclear if it'll make the BMZ2 ASICs in-house or outsource them to TSMC (the BMZ2 is said to employ TSMC's 5nm process). Intel, on the other hand, has traditionally outsourced about 25% of its silicon production and will dramatically expand that percentage in the coming years as it shifts its GPU and some CPU manufacturers to TSMC, giving it a significant purchasing advantage over competing mining gear companies. Intel also has tight control over its supply chain and its production, including packaging and test (OSAT) capabilities, a vital phase in the manufacturing process that has shown to be one of the major causes of continuous semiconductor shortages.
Intel claims that its mining hardware is made up of very small pieces of silicon (the first-generation BMZ1 chip is only 14.2mm2), thus this new venture shouldn't influence its present product supply. Mining ASICs, on the other hand, are deployed in large numbers, as shown in the image of half of a Bitmain S19's dashboard above. We expect Intel's approach to following a similar pattern, implying that it will use a significant amount of silicon in total. The smaller die size, on the other hand, increases yield and maximises wafer area use (up to 4,000 die per wafer), allowing for greater manufacturing capacity (albeit it does necessitate additional wafer dicing/packaging capacity).
BLOCK (previously known as Square), Argo Blockchain, and GRIID Infrastructure are three of Intel's initial customers, but the company probably has more significant customers who prefer to stay anonymous. For the past few years, the Bitcoin mining sector has been plagued by hardware shortages and exorbitant prices. This is expected to continue, given that analysts predict 1.5 to 2 million Bitcoin miners to be shipped this year. As a result of its size, more consistent pricing, and possibly more predictable supply, Intel might be a disruptive factor in this market segment.
Intel's Bonanza Mine chips might offer them a strong foothold in the lucrative Bitcoin mining business, which is currently dominated by newcomers Bitmain and MicroBT. Intel will also not limit the mining capabilities of its upcoming standard Arc Alchemist GPUs, allowing it can compete with old competitors AMD and Nvidia in other sorts of bitcoin mining (like Ethereum).
Intel now has a dual-pronged strategy of ASICs and GPUs for the rapidly increasing blockchain/crypto mining business, which it previously avoided (at least not publicly). Connecting those devices to Intel's global production and supply networks should help the company expand swiftly and avoid some of the production issues we've seen with other mining gear companies.
also read:
Intel's Alder Lake-N specifications shed light on its 8 Gracemont Cores and 32 Xe-LP EUs architecture