The actor Danish Sait returned with his entertaining comedy film 'One Cut Two Cut'. Amazon Prime Video has dropped the trailer of the film. It is a Canadian comedy flick. It is his another rollicking comedy after such of the Humble Politician Nograj.
It seems the new release is mainly a comedy-drama. Danish has taken the social media for sharing the trailer of the movie and he will be seen to play the role of Gopi. It is an adventure drama that is directed by Vamsidhar Bhogaraju.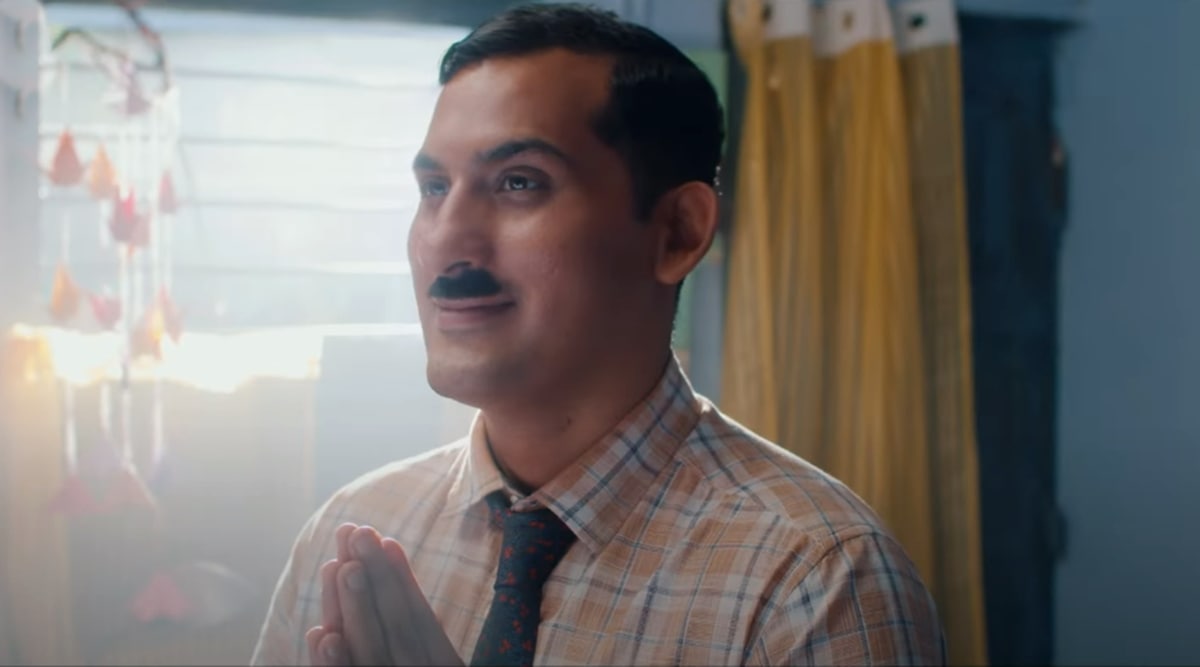 It is reported that late Puneeth Rajkumar's production was partnered with Amazon Prime Video for the three-film deal. This show is a family pack that will drop on the OTT platform stream from February.
Among the three the One Cut Two Cut is the first film from Puneeth Rajkumar's production house for releasing this year. Beyond releasing of the film. Danish also shared the teaser video and wrote, "I have a scissor, they have a gun, oh my god, where do I run?
#OneCutTwoCutOnPrime Feb 3 on
@PrimeVideoIN(sic)."
One Cut Two Cut: Plot
It is reported that the story of the satirical movie comedy entertainer is based on an art and Craft teacher whose name is Gopi and he has been provided a task to protect school where he reaches like it has been taken hostages by four radical media activists.
One Cut Two Cut: Cast
This show is featuring Danish Sait, Prakash Belawdi, Samyukta Hornarf, Vineeth 'Beep' Kumar, and Sampath Maitreya. This movie is produced by Aswini Puneeth Rajkumar and Gurudatha Talwar under the PRK banner.
The PRK Productions said, "Puneeth Rajkumar's distinct vision of cinema fascinated audiences for years, earning him the massive fan following and honor he rightly deserved. It now remains the endeavour to carry out the legacy forward. We are happy to continue  our successful; association with Prime Video and take our films to viewers the world over."
The actor Danish said, " After French Biriyani and Humble Politician Nograj, this is my third collaboration with Amazon Prime Video and I am really excited to extend my characters sketch Gopi to a full-fledged film,"
" This film also marks my second collaboration with PRK Productions and I have also worked with Vamsidhyar in the past so working with them again was like a homecoming for me. Gopi as a character has got much love and appreciation from the audience and in this film, the viewers will see him landing in a hostage situation and innocent style. Gopi deals with the situation while also addressing some pressing issues. I am sure  the audience will have a good laugh and will also have something to think about,"
One Cut Two Cut: Release Date
Amazon Prime Video trailer reveals the film will hit on 3rd February 2022.
Here is the trailer
A big thanks for source1 & source2.
Read: "Locke and Key (Season 3)": Plot, Cast, Release Date, and Latest Updates of the series