The Indian Women's Football Team will be travelliing to Brazil to play in the four nation tournament. India, Brazil, Chile and Venezuela will take part in the tournament.
It will be the first time that the senior national teams of India and Brazil will play against each other. It will be of more importance as Brazil's legendary midfielder Formiga Mota will also play her last international game in that match.
India will play against Brazil on 26th November, followed by matches against Chile on 28th November and Venezuela on 2nd December. All the matches will be played at the Arena da Amazonia in Manaus, Brazil.
Fixtures:
November 26: Brazil vs India, 6.30 AM IST
November 29: India vs Chile, 2.30 AM IST
December 2: India vs Venezuela, 2.30 AM IST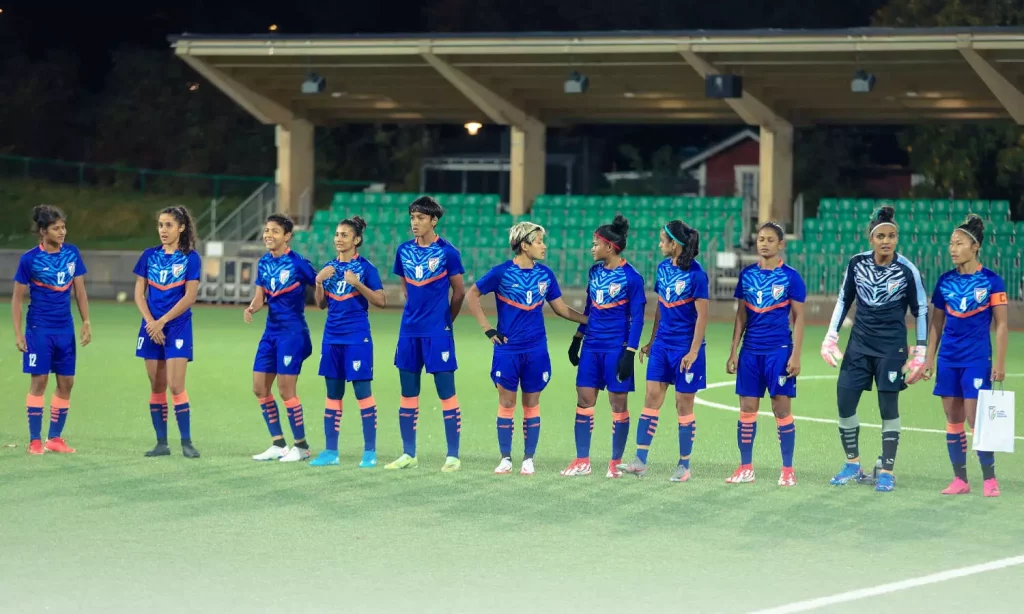 How to watch the Indian Women's football team matches in Brazil LIVE?
The Indian Women's Football Team's matches in the four-nation International Tournament in Brazil will be streamed LIVE on the Indian Football Team Facebook page, and Indian Football's official youtube channel.
The match between Brazil and India will also be shown on deferred telecas on DD Sports at 5 PM IST and 9.30 PM IST on Friday, 26th November, 2021.
Read: AFC Women's Asian Cup 2022: India in Group A with China, Chinese Taipei, and Iran