If you are waiting for the second season of the Italian superhero series Zero then here is bad news for you as it will not return for the second season according to reports from the Italian press. After the eight episodes, we are not able to see the return of Omar.
At first, it was debuting on Netflix globally in April 2021, this series has been one of the largest series to produce out of Italy. There is also one of the o other series that belong to the region so far that have been contained in the list Suburra: Blood on Rome, Baby, and Curon.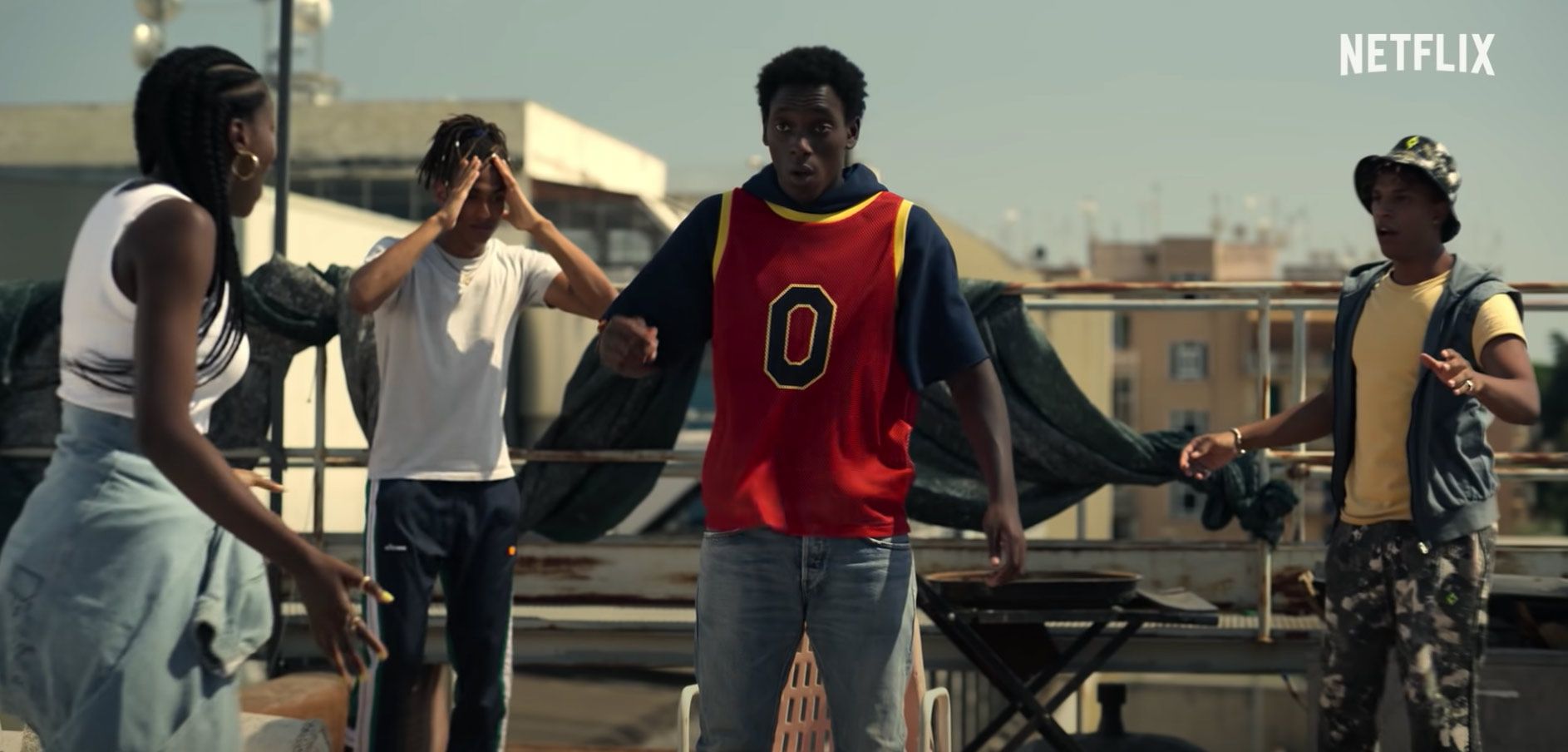 This show has been headlined by Giuseppe Dave Seke as Zero who is a young teen with the ability to become invisible. He can use the power when entangled with the local gang that has been trying to rule the neighborhood. In this series, Zero might have to wear some uncomfortable clothes as a hero. At an adventure, he will find that some people in this adventure need the help of his suburb as some people start to increase rent and also kick out the people, in this adventure he will discover a deep friendship with Sharif, Inno, Momo, and Sara. He will also find his love in this journey.
This first season certainly has paved the way for the second at the ending of the 8 relatively short episodes, the second season was ended with the big cliffhanger that has been set up directly for the second season.
Zero: Reason behind the cancelation
The cancelation of the series was first time announced back in the middle of September 2021 after an interview with Tinny Andreatta. It has served as the head of Netflix Italy having the move to the streamer after the successful career at the national broadcaster RAI in June 2021.
In an interview with Repubblica and discussed the many subjects containing about the role of comparing to Rai like talking about the next plans of Netflix in the region.
In the interview, one topic was about Zero where Andreatta declared about the cancellation of the second season and say, "We are happy with the results in terms of communication and content but he had fewer fans than we expected, there will be no second season".
Here are the top 10s that also provide us a close look into what is actually being referred to here. You had expected a show to sustain a period in the top 10s to become worthy enough of the renewal.
In Italy, this show only has managed to stay in the entire top 10s for 12 days when it stayed in the specific top 10 TV list for approx. 18 days. We have seen such renewed shows to stay in their room countries ad top 10s for at least 28 days.
A big thanks for the source.