Chennai Super Kings have made an unbelievable comeback by winning the IPL this season. This is because they had a terrible 2020 season where they finished last in the group stage. However, the entire CSK squad regrouped and achieved incredible success this season.
Although the IPL glory is not the only success as CSK is gearing to break big records in the commercial sector. CSK's IPL 2021 title win has given them a significant boost of 65-70% value in their shares in the grey market. As a result, Chennai Super Kings' market cap is at Rs 4200 Cr.
According to a report by Business Standard, CSK could well overtake it's parent company India Cements in market capitalization. Currently, CSK's shares are available at a market price of Rs 135 each. So if Chennai Super Kings surpasses their parent company then they would become the first Sports Unicorn.
N Srinivasan Believes that Chennai Super Kings will outgrow India Cements in the future
If we take a look at India Cements' share price, the shares of the company are being traded at Rs197. This company has a market cap of Rs 612 crores. So there are high chances that Chennai Super Kings will overtake them as they have already reached 75% of their parent company's market price.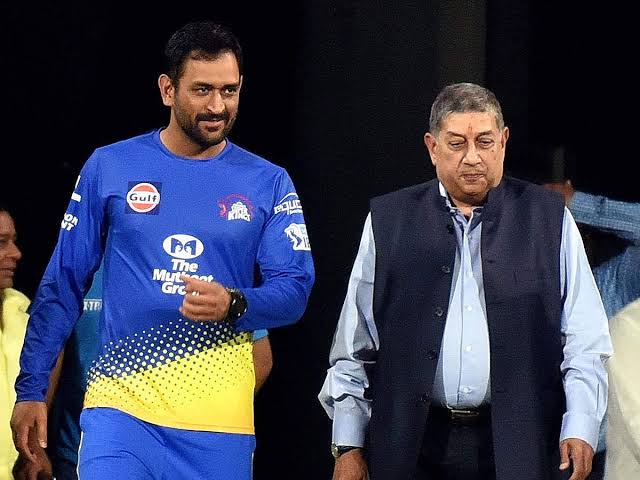 N Srinivasan who is the managing director of India Cements also has a similar opinion and strongly believes that CSK will outgrow India Cements.
Brand CSK will outgrow Brand India Cements. If you look at the history of franchise-based leagues in the US, it will outgrow everything. Passion for cricket is so much in India. The road between countries will see franchise-based leagues getting the precedence as we go along."
With Chennai Super Kings being the only sports team in the country that enables public investment. They grab numerous eyeballs of people around the country.
Also Read: ICC T20 World Cup 2021: Everything you need to know about the Indian cricket team