GPUs are not what they were in the past and the best gaming laptops in the market sport both discrete and integrated GPUs whose performance has reached a new level. They offer respectable gaming and productivity performance compared to their desktop equivalents and it's hard for them to surpass their desktop counterparts, or so we thought.
Apple has changed the entire game when it comes to product performance with the latest iterations of its M1 SoCs, particularly the M1 Max. The Cupertino giant also claims that the processor can actually trade blows with and even outperform Nvidia RTX 3080 graphics cards.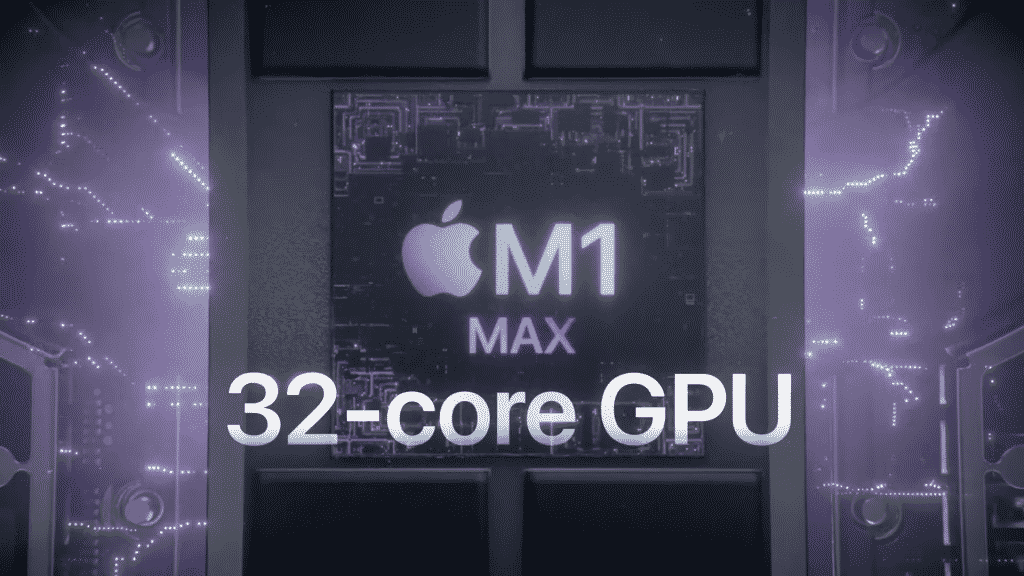 The M1 Max consists of ten CPU and 32 GPU cores and comes with 64GB of unified LPDDR5 RAM, and all these are contained inside one single SoC. It's important to note that the M1 Max is an ARM-based chip, but the best gaming CPUs from both Intel and AMD are based on an x86 instruction set.
This difference in performance clearly shows ARM's potential advantages over processors designed with x86, and that's one of the main reasons why NVIDIA is trying to acquire ARM and the graphics maker plans to make its ARM chips to rival Apple, AMD, and Intel.
In the recently held Apple event, the Cupertino-based tech giant showcases benchmarks that show its new M1 Max is capable of delivering the same "relative performance" as integrated and discrete graphics solutions. The test was conducted in "select industry-standard benchmarks" and the chip had an exponential increase in performance per watt.
Apple made its comparison to the RTX 3080 found in the Razer Blade 15 Advanced and MSI GE76 Raider laptops, and the company stated that its M1 Max delivers the same level of performance while using only 40% and 100W less power than NIVIDIA's offering.
But the most impressive part is that the chip maintains this level of performance while running on battery power, whereas the RTX 3080s in the aforementioned laptops perform 2.5-3.3 times slower than the M1 Max.