After announcing the 15 man squad of the Indian cricket team, BCCI also appointed a mentor for the team. Former Indian captain and T20 world cup winner Ms Dhoni is selected for this job for the prestigious tournament that will begin in October.
Honorary Secretary of BCCI made this announcement on the social media pages of the Indian cricket team. He expressed his delight after Dhoni accepted this role. Moreover, Jay Shah explained the functions of his position as a mentor in a footage.
"I am glad that MS has accepted this offer and he is keen to contribute to our national team once again. MS Dhoni will work closely with Ravi Shastri as well as the other support staff to provide support to Team India."

The honourable Secretary also mentioned that he spoke to Dhoni in Dubai and he agreed to be the mentor of the Indian team for the T20 World Cup only. Jay shah also reveals that he discussed this decision with his colleagues, Virat Kohli and Ravi Shastri and they were all on board with this development.
How will Ms Dhoni impact the Indian Team's performance at the T20 World Cup after becoming the mentor
Ms Dhoni, who is a former T20 world cup winning captain has a ton of experience in his bag. In addition to that, what makes him special is his decision making during tense situations. Consequently, in the last few T20 world cups India has missed an edge in the crucial moments during the knockout stages.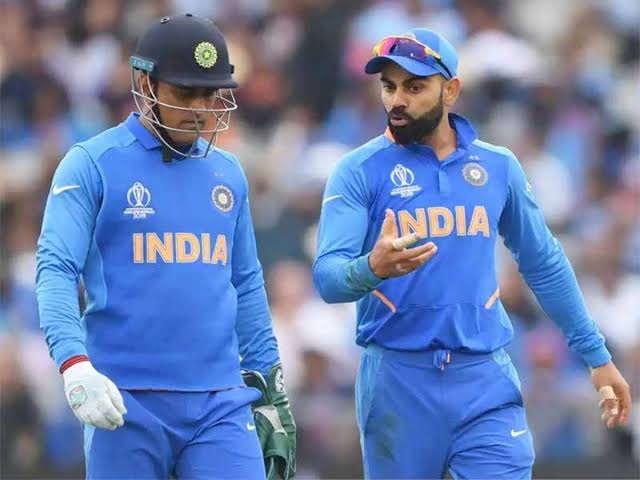 Thus Ms Dhoni as a mentor will impart his knowledge to the Indian captain Virat Kohli between the innings break. Moreover, the former Indian wicket-keeper will help all the players to remain focused and calm as many of them will play the T20 world cup for the first time. Further, he will assist Ravi Shastri from the back lines and also influence the team selection.
In the end, Dhoni's inclusion as a mentor will boost the morale of the squad as many players look up to him as an idol. So do you think India will go all the way and win the trophy under Ms Dhoni's mentorship?
Also Read: OFFICIAL: BCCI announce the 15-Man Team India squad for ICC Men's T20 World Cup