The beauty of football lies in the fact that one can never truly call a result with 100% certainty. Upset victories are what makes football such a special game. And with the Euros less than a week away, let's dive into the history of the competition and take a look at the top five biggest upset victories in the Euros.
1992 group stage: Sweden 2-1 England
England led the fixture only four minutes post kick-off, but the hosts were resolute and dug deep to send them home. Jan Eriksson and Thomas Brolin got onto the scoresheet to pull off a historic comeback that made the latter a national hero.
1996 group stage: Czech Republic 2-1 Italy

Pavel Nedved opened the scoring for the Czechs following their defeat against Germany, but Enrico Chiesa equalised for the Azzurri. Luigi Apollini was later sent off and Radek Bejbl took advantage of the extra man to fire his team towards the knockout stages.
2016 round of 16: England 1-2 Iceland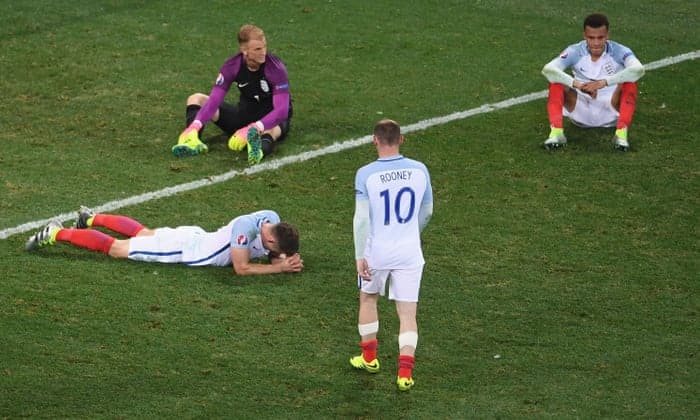 The most infamous match in England's recent history, Iceland pulled off an absolute heist when they sent the Three Lions packing in the last edition of the Euros. Ragnar Sigurdsson would neutralise Wayne Rooney's early penalty, while Kolbeinn Sigthorsson scored the second, taking advantage of an error by Joe Hart.
1992 final: Germany 0-2 Denmark
Denmark weren't even supposed to participate in the 1992 Euros, but ended up winning the competition. They participated only because Yugoslavia had to back out. And they made the most of the opportunity, with John Jensen scoring the first goal in the first half while Kim Vilfort netted the second 12 minutes from the end to earn the Danes their first ever international tournament.
2004 final: Portugal 0-1 Greece
Angelos Charisteas scored the only goal of the game, as Greece won the 2004 finals against the favourites heading into the game. Their defense was remarkable throughout the knockout stages since they did not concede a single goal on their way to the title, which also shows that the victory was fully deserved.