The Taiwanese OEM has been developing unique laptops and devices for quite some time now and their 2021 invention has got be the unique Asus ROG Flow X13. A 2-in-1 gaming laptop with beefier specs up to the new 8-core Ryzen 9 5980HS and a capable NVIDIA GeForce GTX 1650 GPU.
After its launch event was cancelled on May 12th, ASUS India silently launches its unique 2-in-1 gaming laptop in India today, powered by AMD Ryzen 5000HS processors. However, it is unclear whether or not the XG Mobile external GPU will also launch in India, and the price of the gaming laptop is still unclear.
Also Read: boAt Rockerz 330: The Real Plus with 30h battery life is now available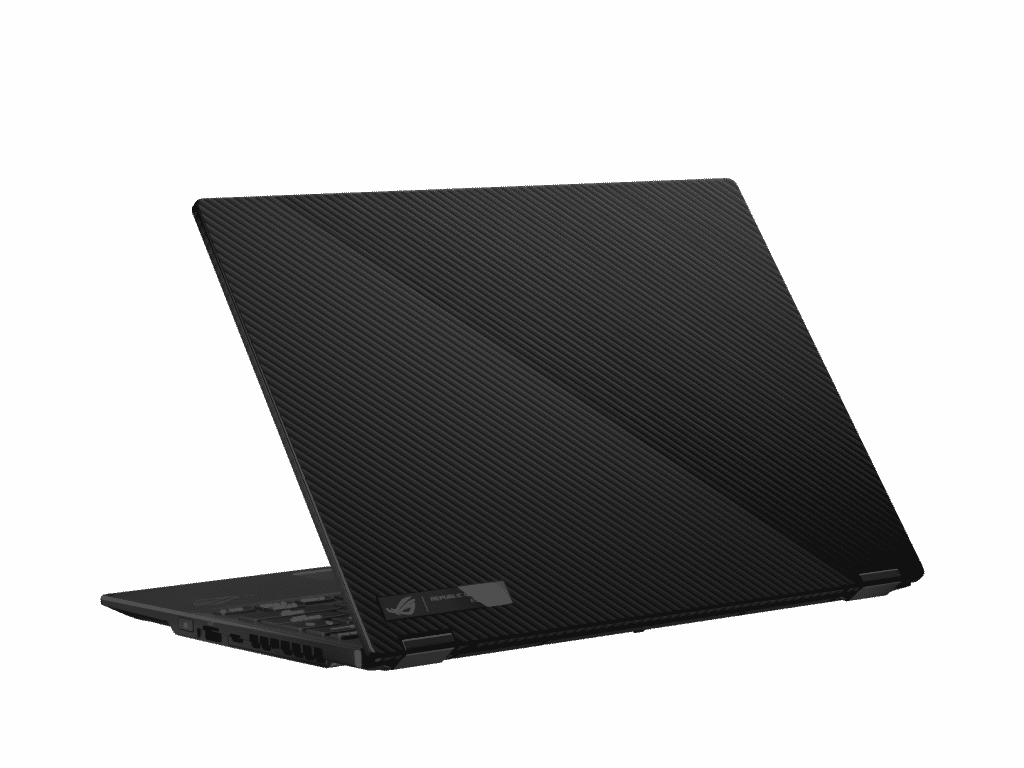 Specifications
Asus threw all of its craziest ideas into the latest 13-inch convertible laptop called Asus Flow X13. It will one of the first to feature a Ryzen 7 5800HS CPU up to the Ryzen 9 5980HS. It will also come equipped with a GeForce GTX 1650 GPU, although Asus does not specify if it will be a Max-Q, Max-P, or even Ti variant.
However, it will have a 35 W TDP to suggest that it will be similar to the one found on the Razer Blade Stealth. It will also sport liquid metal cooling, an 8 core, 16 threaded AMD Ryzen 9 5980HS CPU, vapor chamber external graphics, and a 16:10 120 Hz Gorilla Glass touchscreen.
The second characteristic feature of the laptop is its special ROG XG Mobile external GPU dock. The tiny dock measures only 208 x 155 x 29.6 mm and it houses a non-removable mobile GeForce RTX 3080 GPU using vapor chamber cooling and an active fan. Additionally, the dock integrates I/O ports and is able to recharge the laptop simultaneously.
The concept of the Flow X13 and ROG XG Mobile dock is intriguing. Although it will require a proprietary connector meaning that the dock will not work on any laptop other than the Flow X13.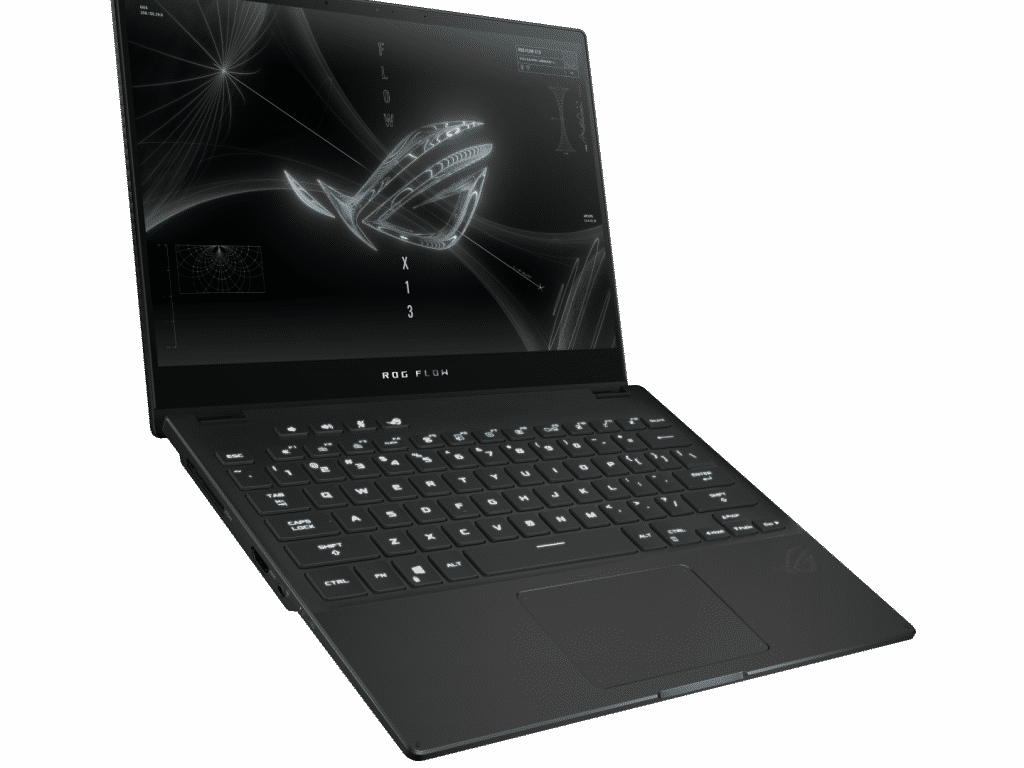 On the other hand, the special connector offers a wider PCIe x8 bandwidth while all current Thunderbolt-based eGPUs are limited to PCIe X4. Asus also claims that Flow X13 users can squeeze more performance out of its external RTX 3080 as compared to Thunderbolt solutions with the same GPU.
Asus offers two configurations of the laptop in the US – one powered by the Ryzen 9 5900HS and a 120Hz, 1,920×1,200-pixel display while the other with a Ryzen 9 5980HS-based "Supernova" edition with a 3,840×2,400, 60Hz screen.
UPDATE:
Only the laptop is launched in India, and four models have either the new AMD Ryzen 7 5800HS or Ryzen 9 5900HS. Obviously, the RAM and storage size varies. Here is the full list with pricing: