We were all excited for the launch of new ASUS gaming laptops in India on 12th May 2021 and the Taiwan giant was supposed to hold an event, however, as India is going through a really tough time with COVID-19 second wave, ASUS India has cancelled its launch.
This is a supportive gesture and a step in the wake of the pandemic when people are suffering badly with the disease that has been residing in the country for more than a year. All electronic giants and MNCs are doing their bit to support India's fight against COVID and ASUS has too followed it.
The official statement we receive states:
"ASUS India has decided to cancel all upcoming PC & ROG launches including the upcoming ROG line-up – ROG Flow X13, Zephyrus 15 Duo SE, Zephyrus 15 and Zephyrus 14, which was scheduled to launch on 12th May 2021."
Also here's the letter from Arnold Su who is the Business Head, Consumer and Gaming PC, System Business Group, ASUS India: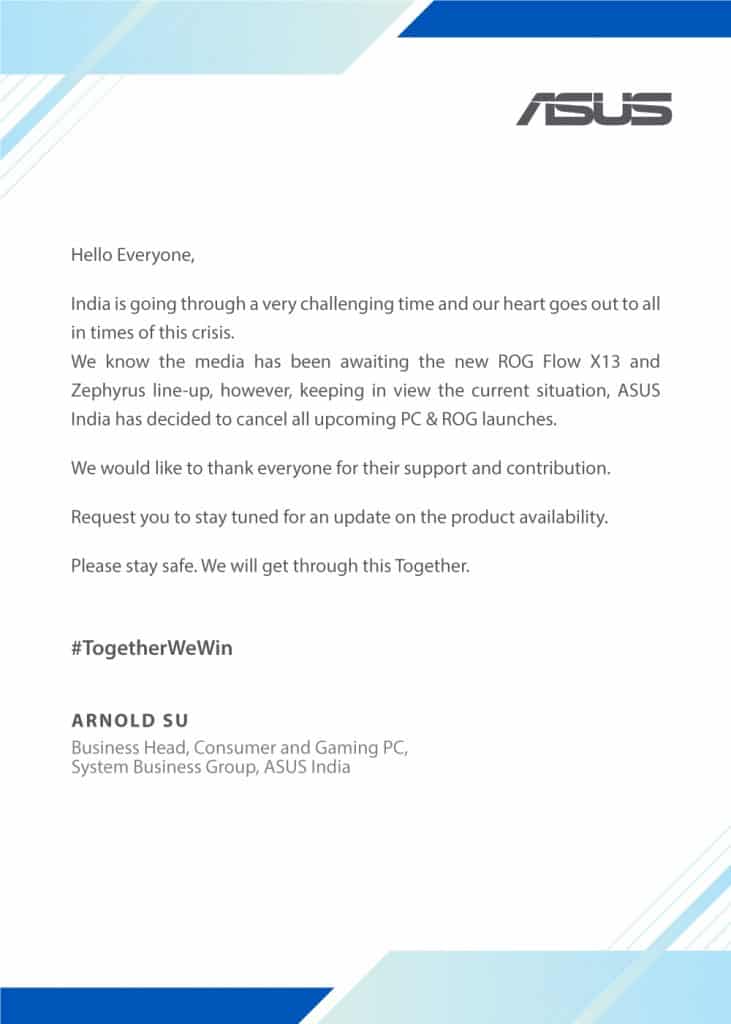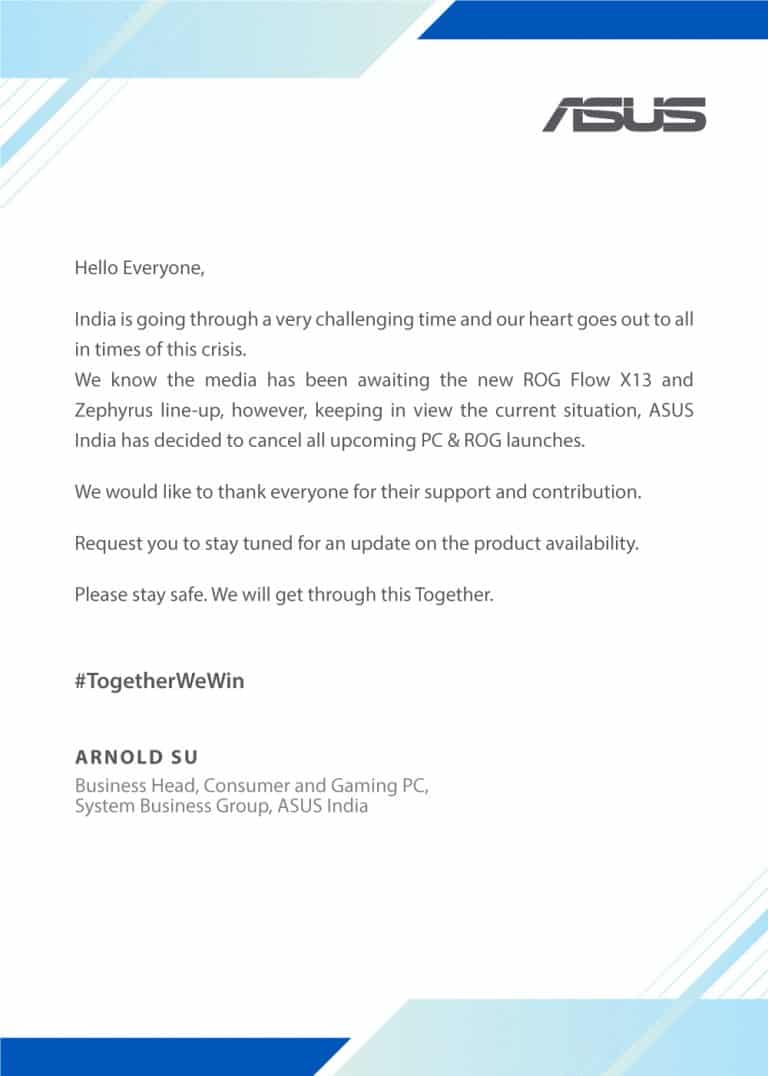 We will keep you posted with more updates about this and when the launch actually happens.