Intel accidentally confirms all the earlier leaks regarding the Sapphire Rapids X. Means Intel's next-generation server processor will be based on the Golden Cove architecture. This confirmation comes out when Intel's Andi Kleen submitted a Linux path. You can see it down below.
The arrival of the Sapphire Rapids CPU platform this year was confirmed back in 2020 during the Architecture Days. This will have support for DDR5 memory, PCIe 5.0, and the CXL 1.1 interconnection. These all together are helping the data center chip to promote the generation. Later this year, Intel can also drop the OneAPI.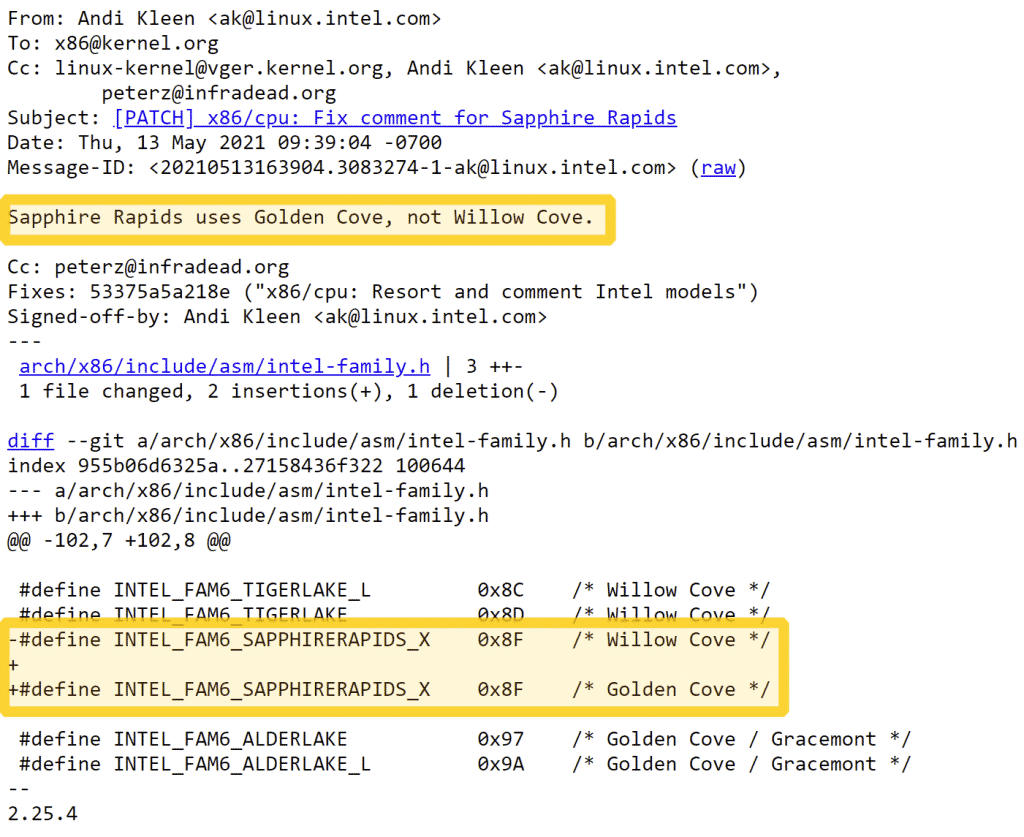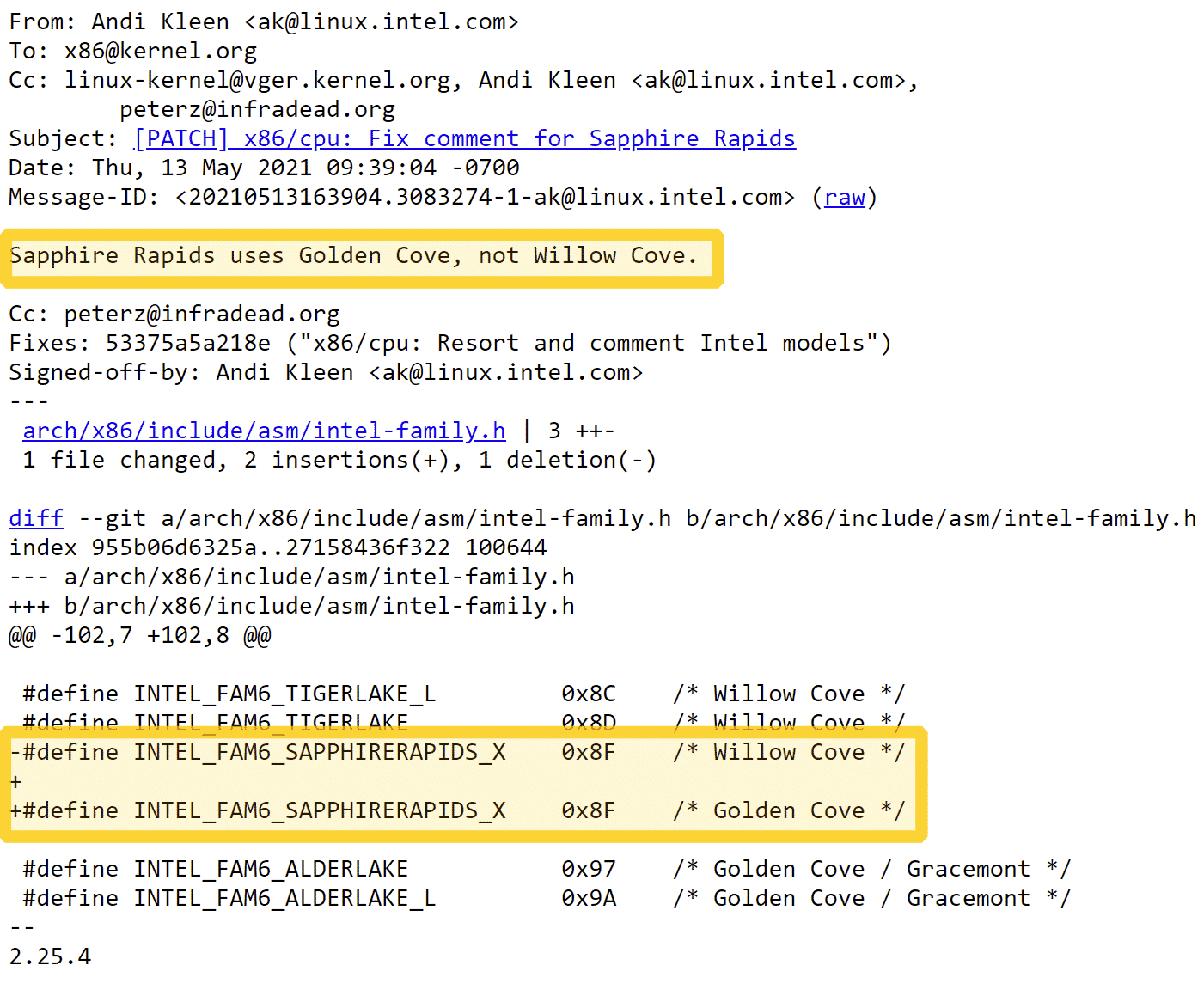 Though the chipmaker doesn't reveal the exact process on which the Saphire Rapids is based, it is expected to be the 10nm SuperFin Enhanced process. Two reasons are there – first, it succeeds Ice Lake processors and the second one is it uses TME (Total Memory Encryption).

As per the AdoredTV slides, the Sapphire Rapids has 4 CPU tiles with 14 cores in each. Along with these, a disabled core is also present in each tile. So, we can say the core count can extend up to 60 cores if the yields improve significantly. If we consider the past philosophy with mesh architecture, it doesn't appear that Intel's design will use the IO die.
The Sapphire Rapids CPUs will have 4 HBM2 stacks with a memory of 16GB in each and the total bandwidth will be 1 TB/s from these stacks. Sources are saying that HBM2 and GDDR5 will work together in flat, caching/2LM, and hybrid modes.
This server chip will contain 80 PCIe 5.0 lanes on the flagship parts and on the rest, up to 64 lanes. The support for CXL and DDR5 memory, up to 4800 MHz will be there. Other than these, there will be 8 channels per CPU and the optane memory support. The Golden Cove architecture will give healthy IPC gain, whereas for AI-related operations, bfloat 16 support will present and consumers will only get the 56 core versions.
On paper, the Sapphire Rapids is going to be a beast. Experts are hoping for the same kind of performance in real life too. After all, Intel hardly provides a head-to-head competition with AMD.