- Advertisement -
Redmi Note 10 5G is going to launch in China soon and Lu Weibing, President of Xiaomi Group China and General Manager of Redmi Brand, has posted several Weibo to review Redmi Note series smartphones where we can see,
Redmi Note 7: released on 2019.1.10, popularizing 48 million pixels;
Redmi Note 8 series: released on August 29, 2019, the world's first 64 million pixels;
Redmi Note 9 series, released on November 26, 2020, the world's first Samsung HM2 100-megapixel night scene camera, popularizing the 100-megapixel.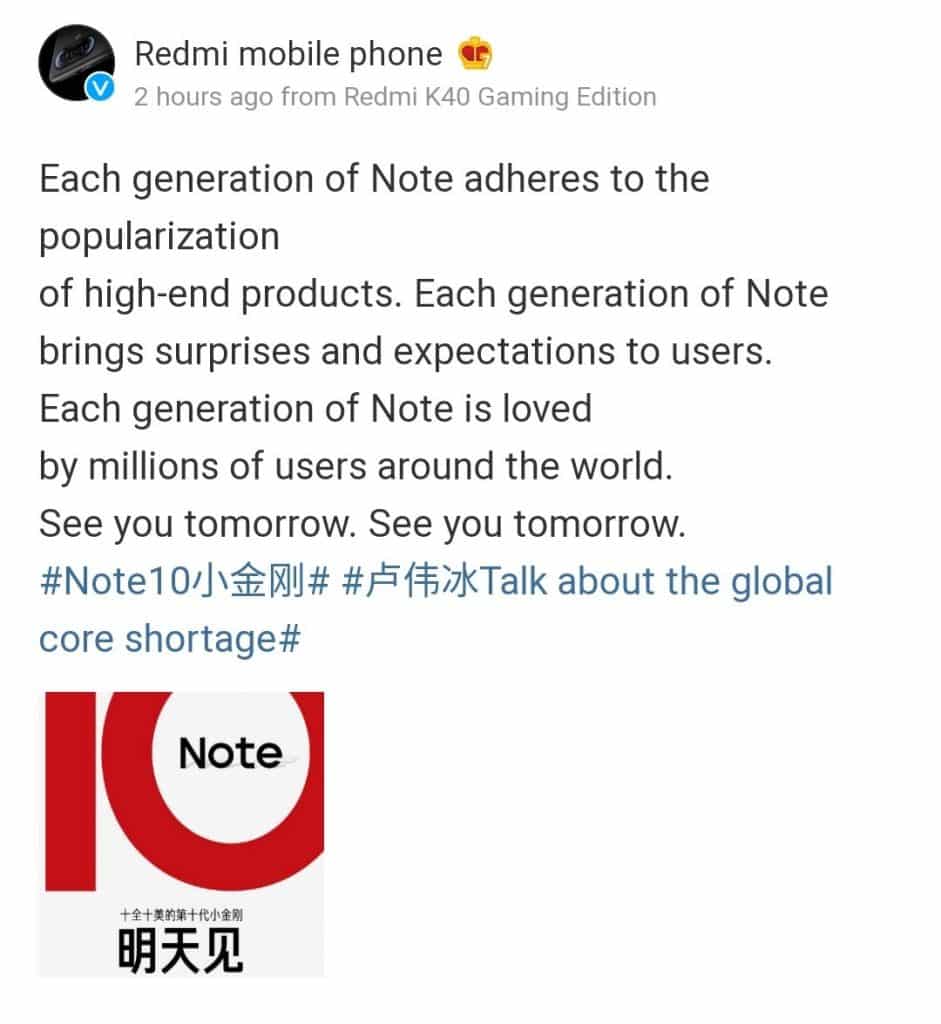 Now Redmi has revealed that it will announce the launch date of the Redmi Note 10 5G today. The official poster just has the 'Note 10' written on it and there is nothing much, neither the Weibo post reveals anything other than the announcement of the announcement.
Most of the Redmi Note 10 series smartphones that will launch in China will be 5G enabled. Information of the 5G chipsets for the upcoming Redmi Note 10 series has not been officially revealed in China. It is very likely that the smartphones will feature Snapdragon 700 series as well as MediaTek Dimesity chipsets.
- Advertisement -
Also Read:
- Advertisement -