ASUS has released pictures and info of PN41, their latest mini-PC.
Earlier this year in February, reports revealed ASUS is planning to release its upgraded PN40, named PN41. Also, that the PN41 consists of at least two Intel Jasper Lake processors.
Now, recently ASUS has finally shed light into the matter by releasing pictures and specifications about the said PN41. The new model consists of either Intel Celeron N5100 or Pentium Silver N6000 chips from the new "Jasper Lake" family.
Due to Intel's new 10nm Tremont architecture these mini PCs are expected to perform 35% more efficiently. Dimensions of this device is 115 x 115 x 49 mm, similar to it's predecessor.
The specifications of the device are given below: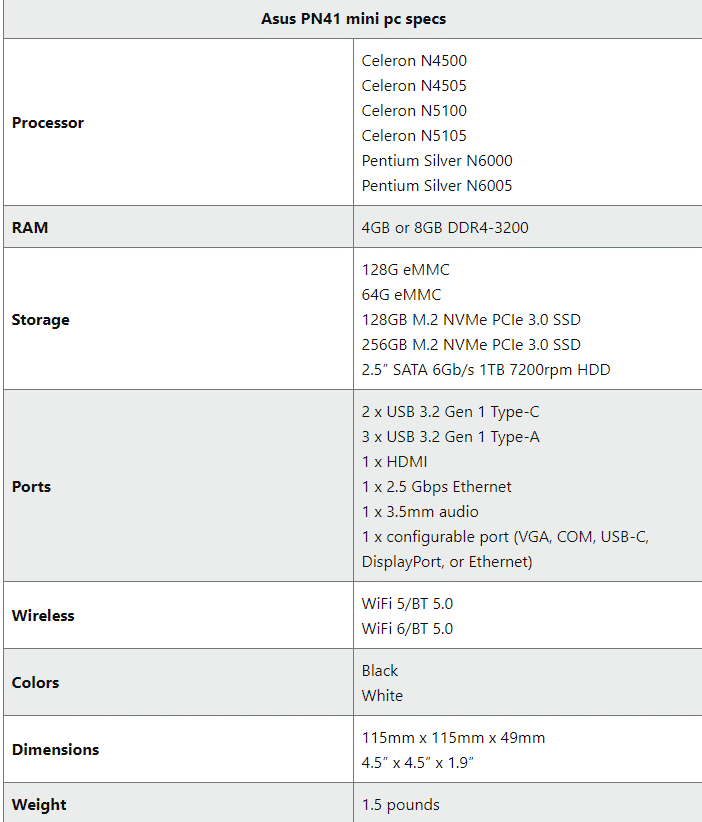 What are your thoughts on the matter? Comment below.
Also read: