AMD launched their Ryzen 5000 series processors last year based on their revolutionary Zen 3 architecture that brought significant IPC gains over the much-loved Zen 2 architecture from 2019. The redesigned cache, new core layout and a lot of new improvements has helped AMD to beat Intel or get close to them in single-core performance.
With AMD "Zen 3" core architecture, AMD has achieved extensive improvements throughout the core including a unified 8-core complex with direct access to 32MB L3 cache. Zen 3 delivers 19% generational increase in instructions per cycle (IPC), the largest since the introduction of the original "Zen" processors back in 2017.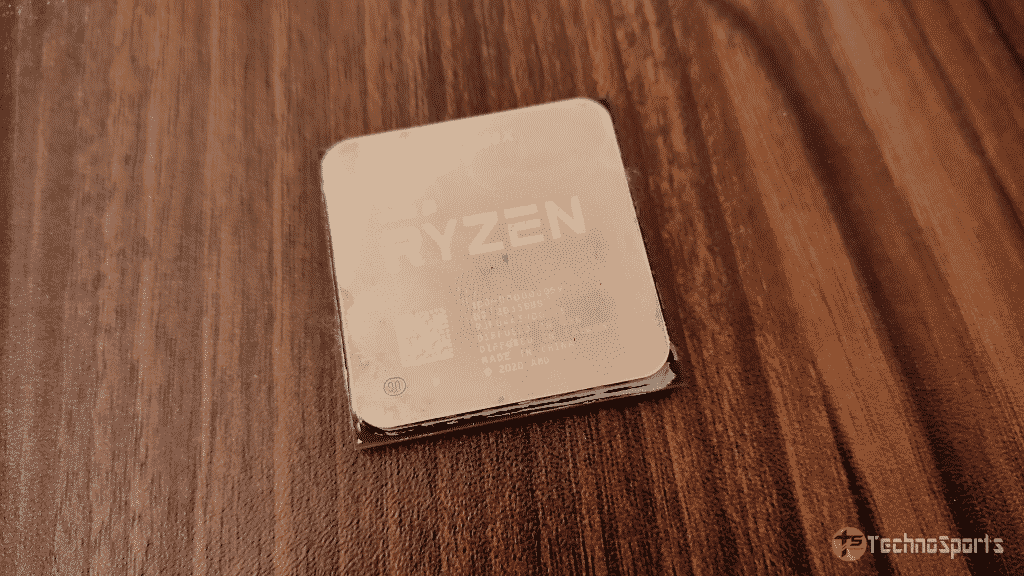 These new processors provide up to 16 cores, 32 threads, and 72 MB of cache with their top-of-the-line AMD Ryzen 9 5950X, a successor to last-gen Ryzen 9 3950X. So, having already reviewed the Ryzen 7 5800X and the Ryzen 5 5600X, we now have the beast – the Ryzen 9 5950X with all its 16 cores and 32 threads for testing!
AMD Ryzen 9 5950X performance benchmarks
Specifications
Number of CPU Cores
16
Number of Threads
32
Base Clock
3.4GHz
Max Boost Clock
Up to 4.9GHz
Total L2 Cache
8MB
Total L3 Cache
64MB
Unlocked
Yes
CMOS
TSMC 7nm FinFET
Package
AM4
PCI Express® Version
PCIe 4.0
Thermal Solution (PIB)
Not included
Default TDP / TDP
105W
System Memory
System Memory Specification
Up to 3200MHz
System Memory Type
DDR4
Key Features
Supported Technologies
AMD StoreMI TechnologyAMD Ryzen™ Master UtilityAMD Ryzen™ VR-Ready Premium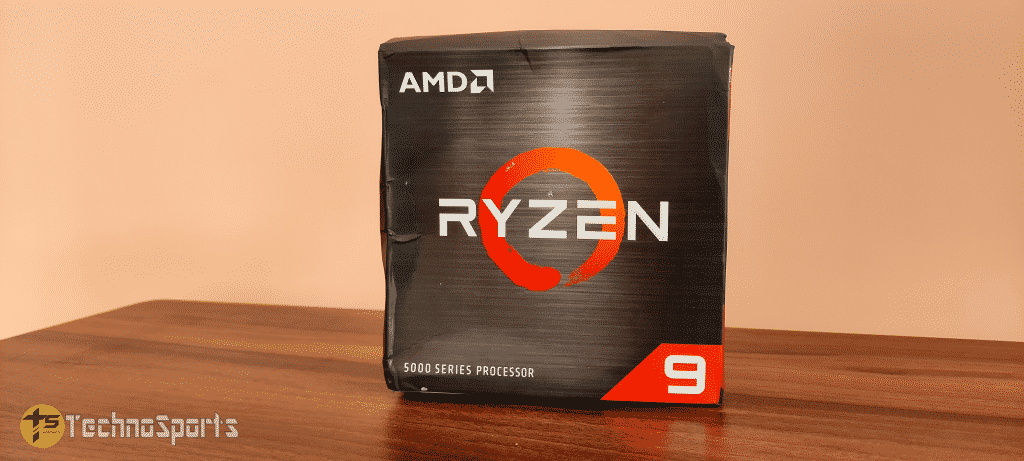 Test Config Specifications:
Motherboard: Gigabyte X570 UD
CPU: AMD Ryzen 9 5950X
RAM: 32GB 3200MHz memory
SSD: 240GB WD Sn550, 480GB Crucial SATA SSD
Power Supply: Cooler Master 750W
GPU: AMD Radeon RX 6900XT
CPU Cooler: Deepcool Gammaxx GTE V2
Cabinet: MSI Mag Forge 100R
The CPU was tested at around 30 degrees Celsius room temperature, and at that, performance seems to be incredible. I used Windows 10 Pro version 20H2(build 19402) for the test and here are the results I got at stock: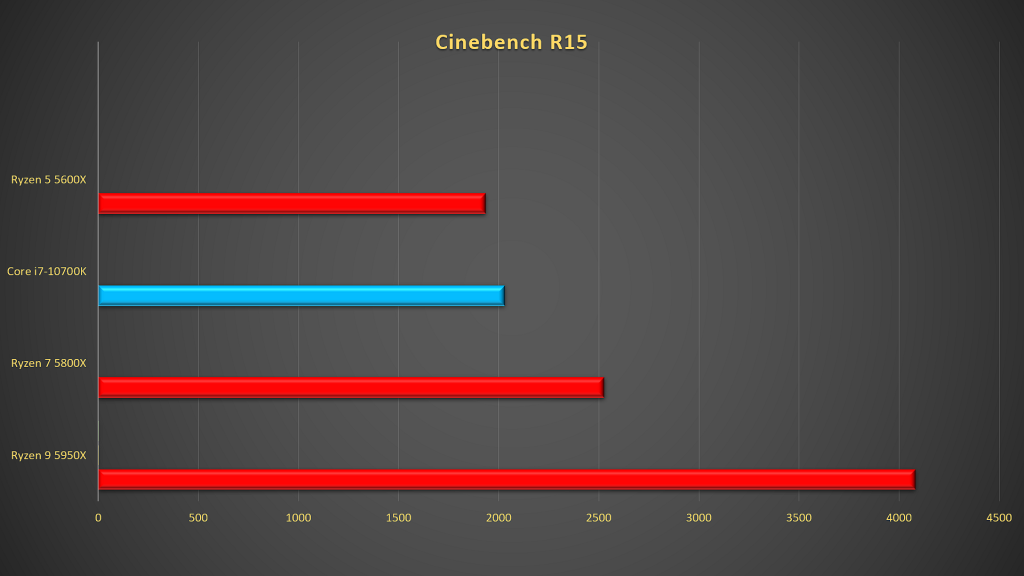 Cinebench R15
The AMD Ryzen 9 5950X scores a humongous 4080 points in the most loved Cinebench R15 benchmark, making it the fastest CPU out there.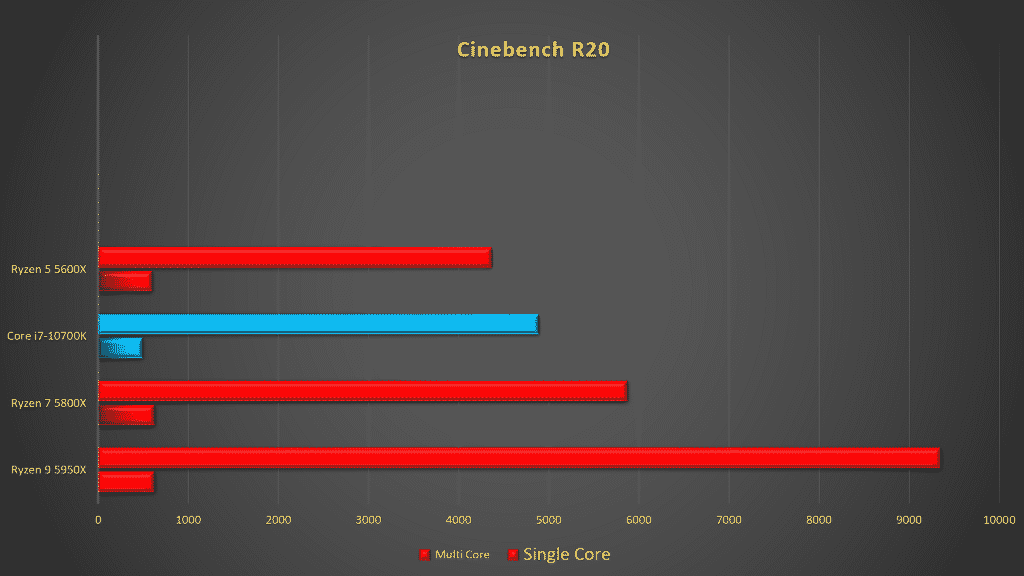 Cinebench R20
When Dr. Lisa showed the Cinebench R20 results on-stage during the Ryzen 5000 series launch, we were blown away by the performance, and indeed it is so when it powers your system. The top-of-the-line AMD Ryzen 9 5950X just breaks all records with all its 16 cores and 32 threads.
In single-core, the Ryzen 9 5950X scores a record-breaking 624 points, whereas in multi-core, you get a massive score of 9347 points. Obviously, you have no competition at that level, and it's the absolute best for productivity and high-performance computing.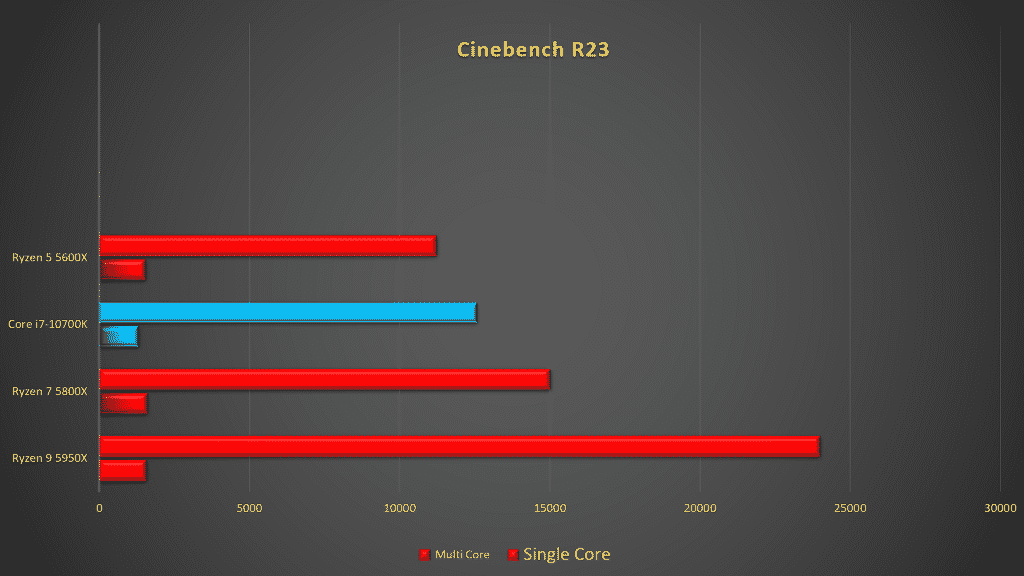 Cinebench R23
The Ryzen 9 5950X has scored an out-of-the-world 23,992 points in multi-core whereas scoring as much as 1560 points in single-core. This kind of single-core score was never seen before, and it already beats out the Tiger Lake Core i7-1165G7 in single-core.
When it comes to multi-core, you actually have no competition as this 16-core monster beats anything in the lineup including last-gen Threadrippers, Intel Xeons and much more, basically, its the fastest 16-core monster from AMD!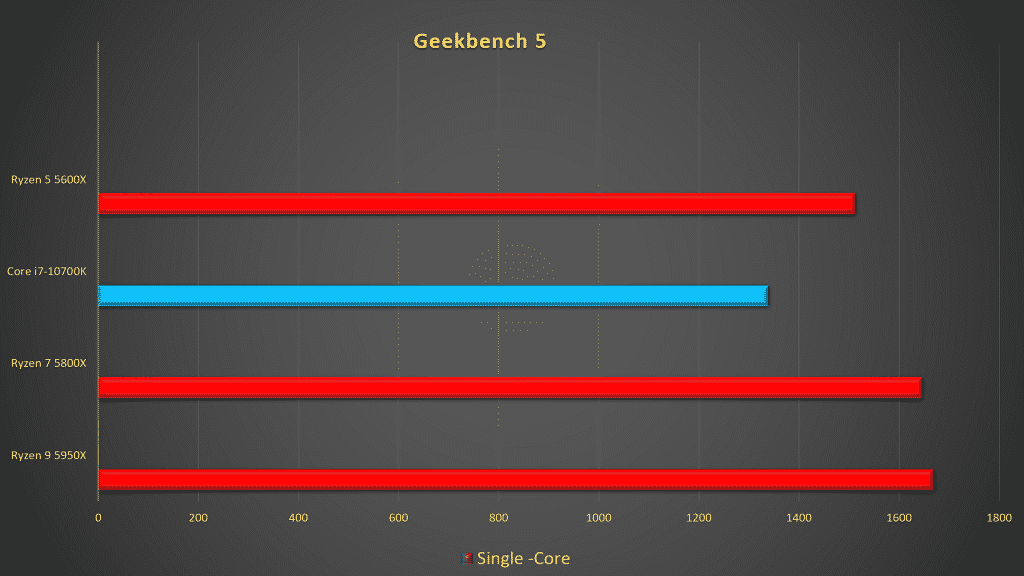 Geekbench 5
While in Geekbench 5, the Ryzen 9 5950X tears apart any x86 desktop CPU out there, scoring 1669 points in single-core and 13,111 points in multi-threaded tests.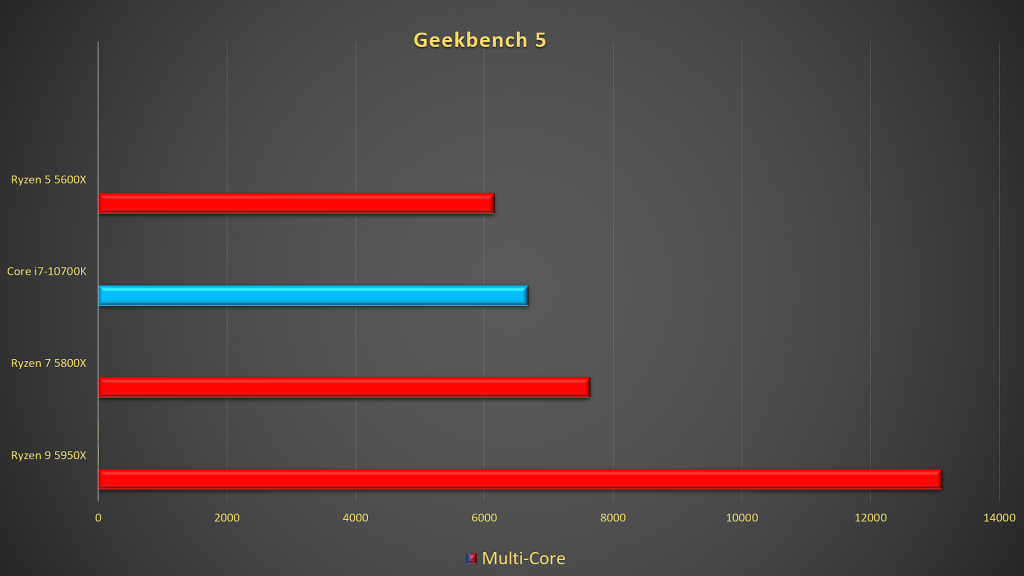 This is the kind of performance you can expect from a 16-core monster; however, it performs similar to the Ryzen 9 3950X in multi-core with slight improvement; however, the main improvement you notice is in the single-core performance.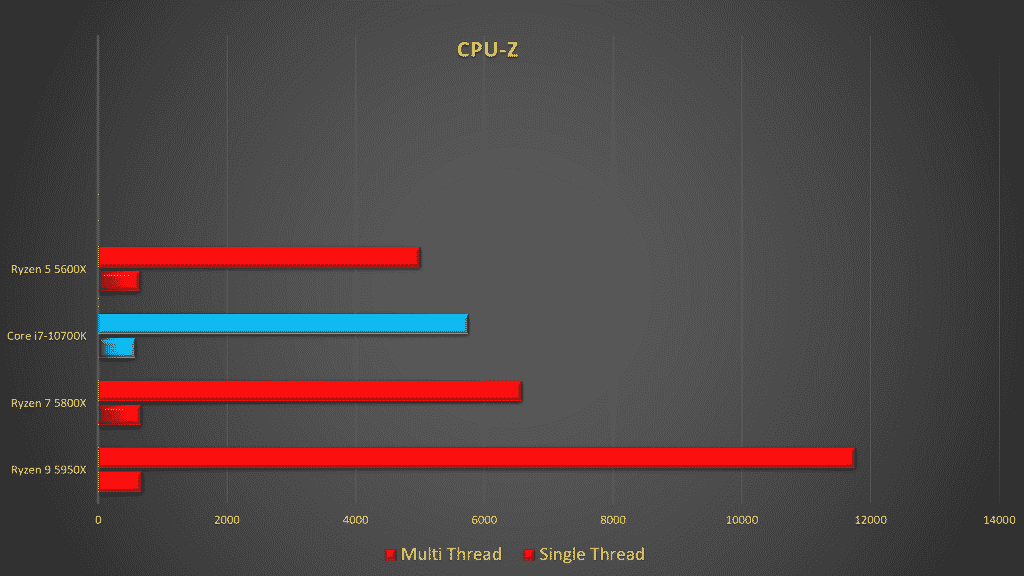 CPU-Z
In the CPU-Z benchmark also the Ryzen 9 5950X dominates every other CPU in the stack, and it manages to score 676.9 points in single-core as well as scoring 11756.9 points in multi-threaded tests.
This makes the new 16-core Ryzen 9 5950X almost 27% faster than last-gen Ryzen 9 3950X in single-core while there's a minor 8% increase in multi-core performance. So, if you are looking for multi-threaded performance only then you can buy the last-gen Ryzen 9 3950X which still holds pretty good value if you can get it at a discounted price.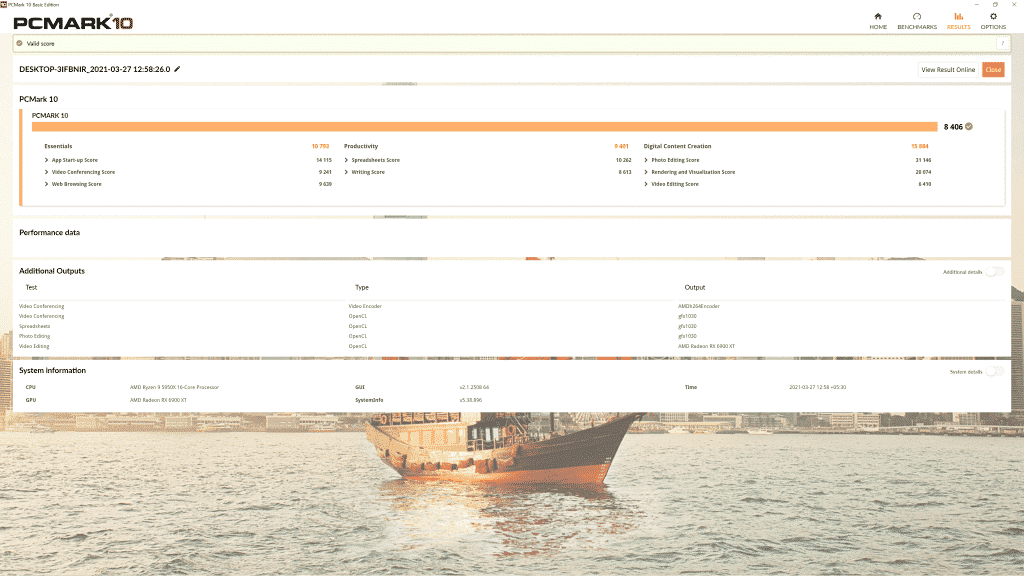 PCMark 10
When paired with the flagship Radeon RX 6900 XT, the Ryzen 9 5950X just blows away all the records. This killer combo manages to grab the PCMark 10 score of 8,406 points while managing a Productivity score of 9,481 points and a phenomenal score of 15,884 points in Digital Content Creation.
So, if you are someone looking to build a high-performance PC, the Ryzen 9 5950X is the ultimate choice we can recommend you.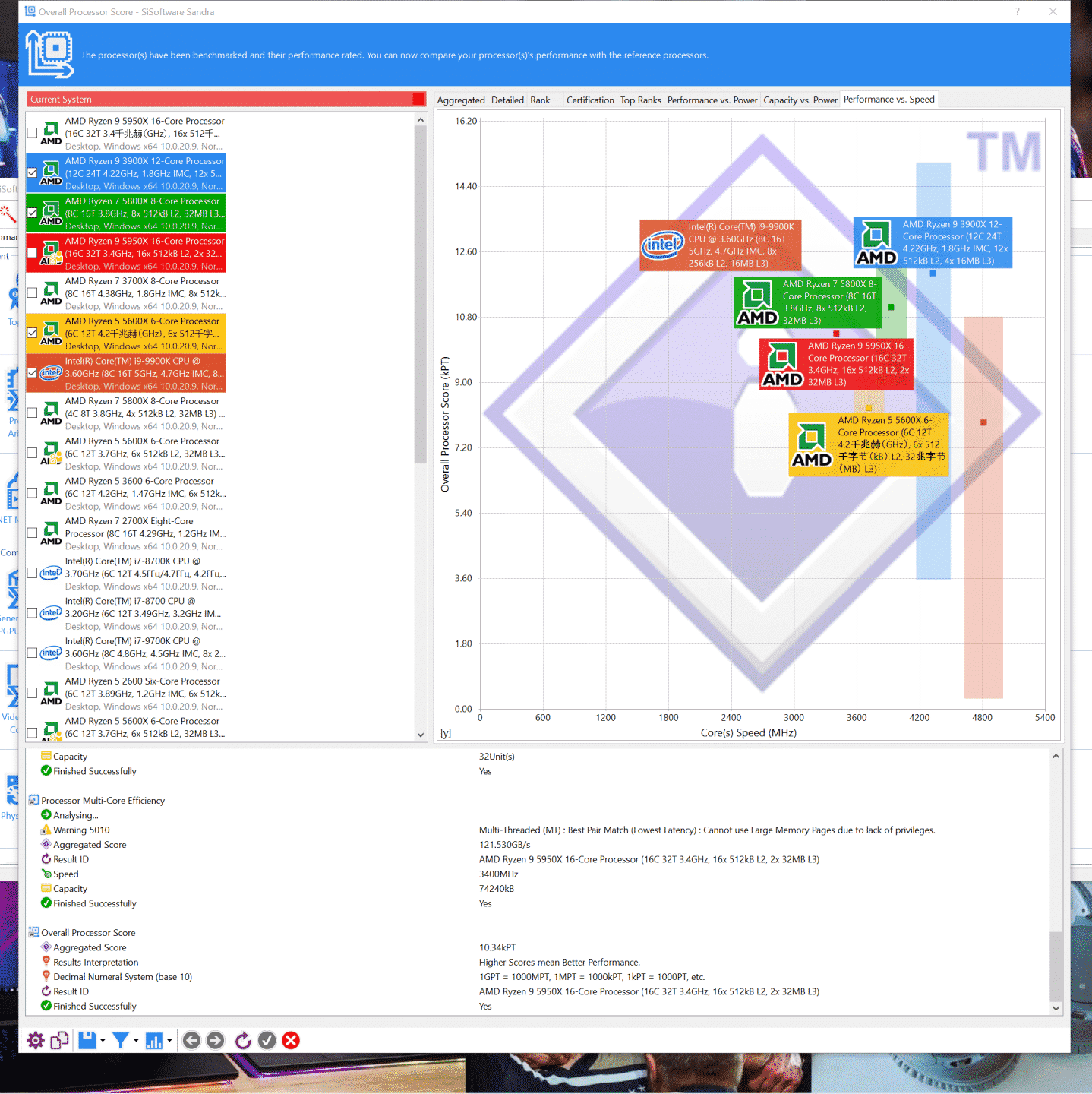 SiSoftware Sandra
Irrespective of the benchmark, the AMD Ryzen 9 5950X is the champion in all aspects and so in SiSoftware Sandra's CPU test also this monster chip performs the best.
It managed to score 121.530GB/s aggregated multi-core score and its one of the highest score we've ever seen, whereas in terms of overall processor score, the Ryzen 9 5950X gets 10.34kPT points.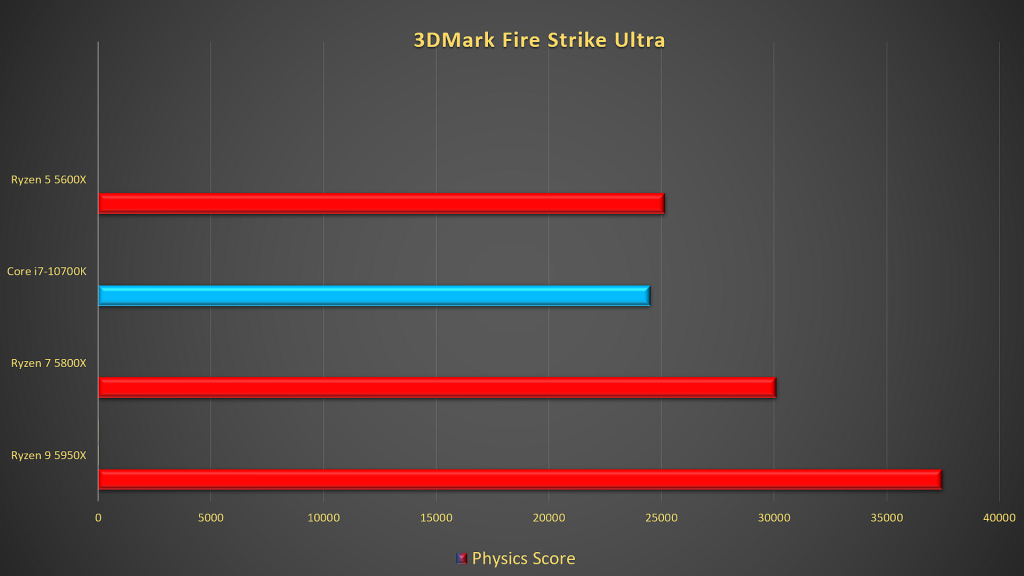 3DMark Fire Strike Ultra
The sheer performance of this beast continues even in our final benchmark as well. In 3DMark's Fire Strike Ultra test, the Ryzen 9 5950X managed to score an impressive 37,463 points.
So, it's undoubtedly, the fastest in the market, and with the new improvements in single-core performance, you can expect a great gaming experience as well as good performance in single-core dependent applications like Photoshop.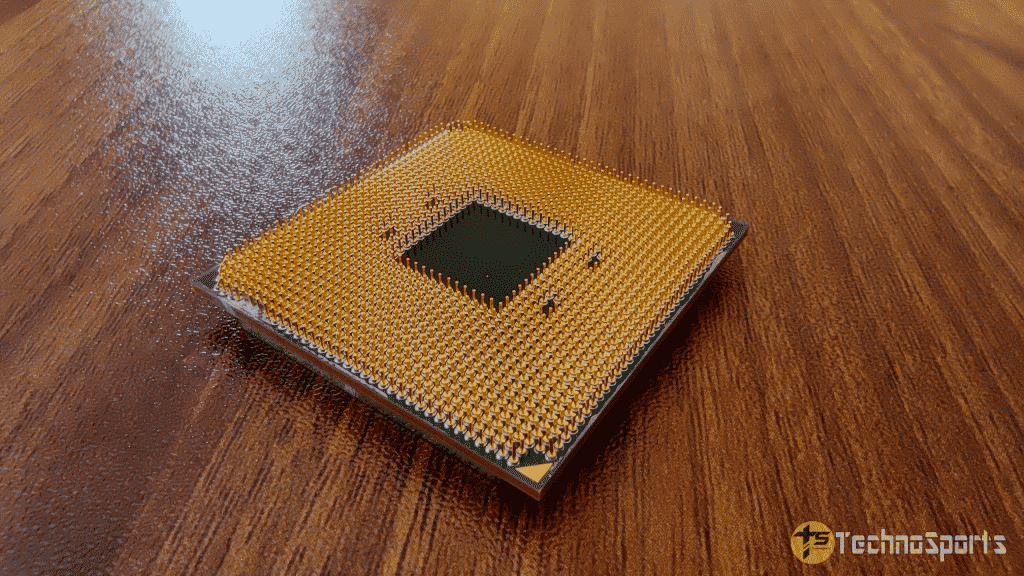 Gaming benchmarks
Previously, gaming wasn't a strong point for AMD, but things have changed within a year, now with Zen 3 architecture, you can expect top-of-the-line performance from a monster like Ryzen 9 5950X. Obviously, it's a flagship CPU focussed on productivity but that doesn't mean you cannot game on it.
Here is a brief gaming benchmark of the Ryzen 9 5950X along with the Radeon RX 6900 XT: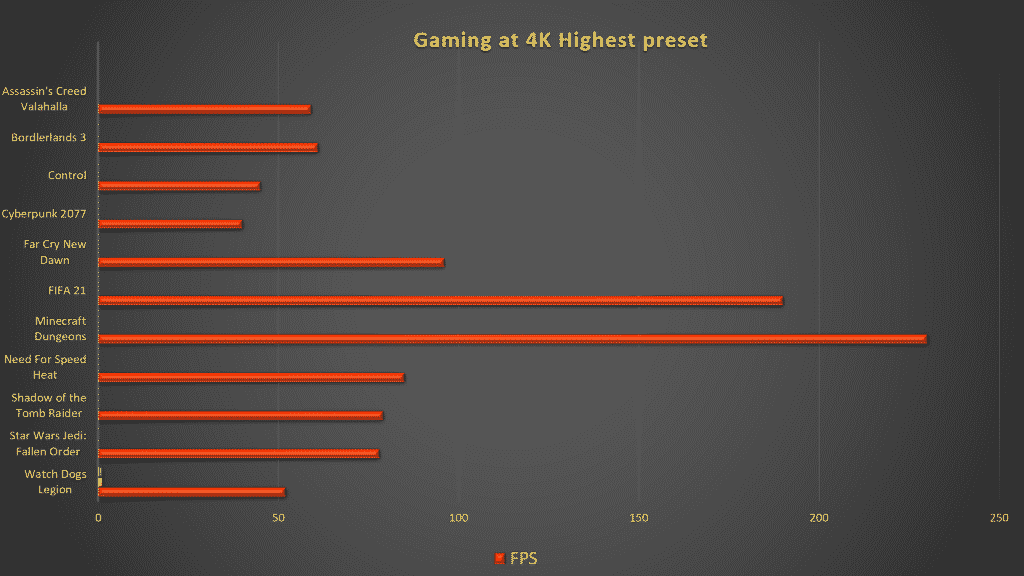 In all of the modern titles, you see 4K 60 FPS at the highest settings possible, while in eSports titles, you get high frames per second. We will soon bring a detailed article on the Ryzen 9 5950X and Radeon RX 6900 XT combo in which you see detailed gaming and productivity benchmarks.
As of now, from these number, you get an idea that this is a strong CPU for gaming as well and if any application can use the 32 threads of this processor can easily give you the best performance you can ask for.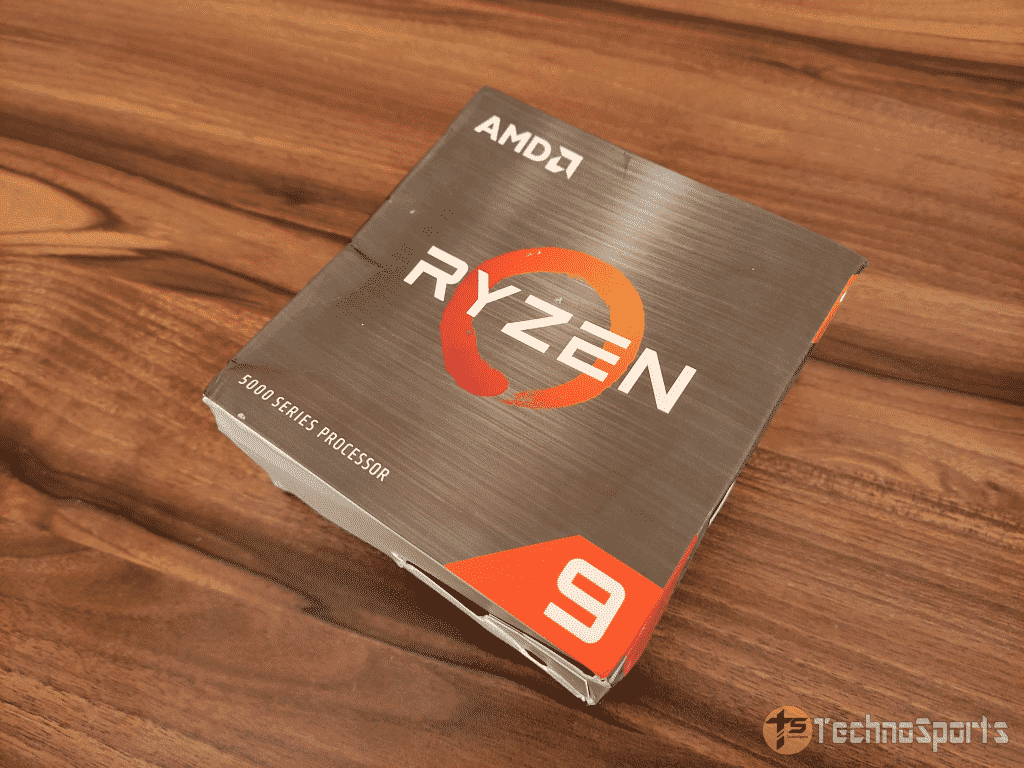 Verdict
The AMD Ryzen 9 5950X is a beast that costs a lot and hard to find as well, so the question lies whether you should buy it or not. Well, if you are someone who doesn't care about price and just needs those damn 16 Zen 3 cores, then you should definitely buy the 5950X; however, the availability of the processor is a matter of concern.
So, if you require only the multi-core performance, the last-gen Ryzen 9 3950X also holds a pretty good value if you get it at a discounted price. But overall, the new AMD Ryzen 9 5950X is the best you can opt for currently, be it productivity or gaming; this is an absolute monster!
Buy the AMD Ryzen 9 5950X: https://amzn.to/3lWSOEk