AMD stunned every one of us with the launch of their Radeon RX 6000 series GPUs last year; we already saw how capable AMD's Radeon RX 6800 series GPUs are. Well, now it's time to talk about the flagship AMD Radeon RX 6900 XT that shreds apart the competition even though it costs less than the RTX 3090.
We got the chance to review the flagship RX 6900 XT reference GPU, obviously, as getting a normal one in the market is close to impossible. AMD is struggling with NVIDIA in terms of ray tracing; in terms of raw graphics performance, AMD has come a long way ahead with RDNA 2.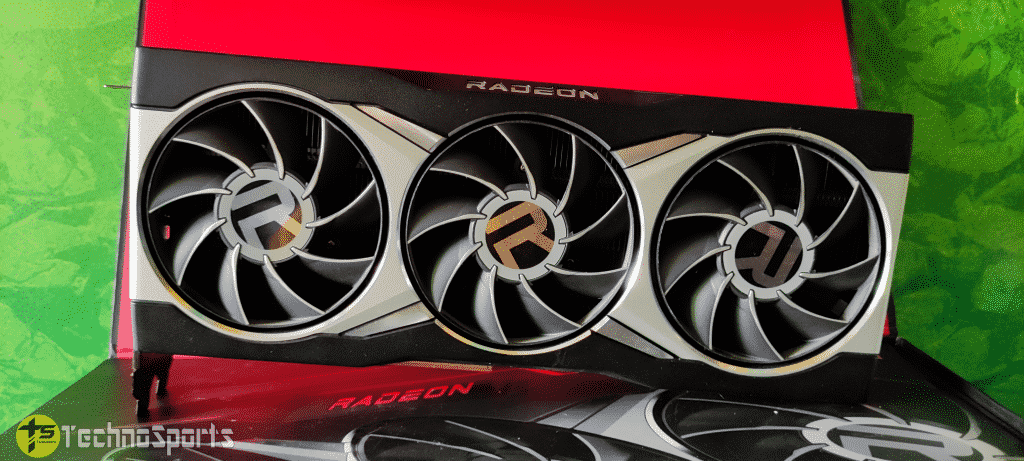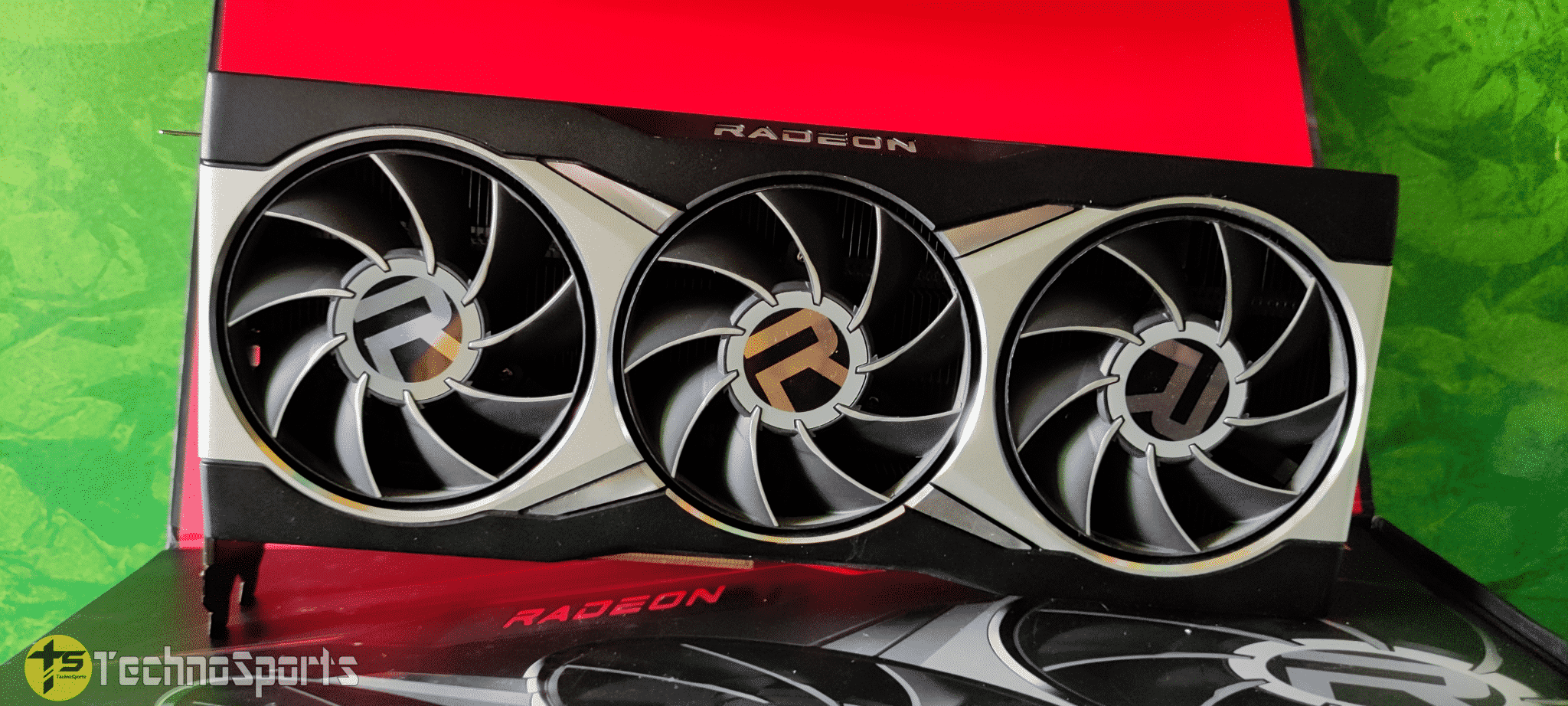 The RX 6900 XT is the best GPU from AMD, and it can give a handsome 4K gaming experience without sacrificing quality. This article will tell you which GPU is the best and why AMD Radeon RX 6900XT is a worthy competitor to NVIDIA in all respects.

Test Config Specifications:
Motherboard: Gigabyte X570 UD
CPU: AMD Ryzen 7 5800X
RAM: 16GB 3200MHz
SSD: 240GB WD Sn550, 480GB Crucial SATA SSD
Power Supply: Cooler Master 750W
GPU: AMD Radeon RX 6900XT
CPU Cooler: Deepcool Gammaxx GTE V2
Cabinet: MSI Mag Forge 100R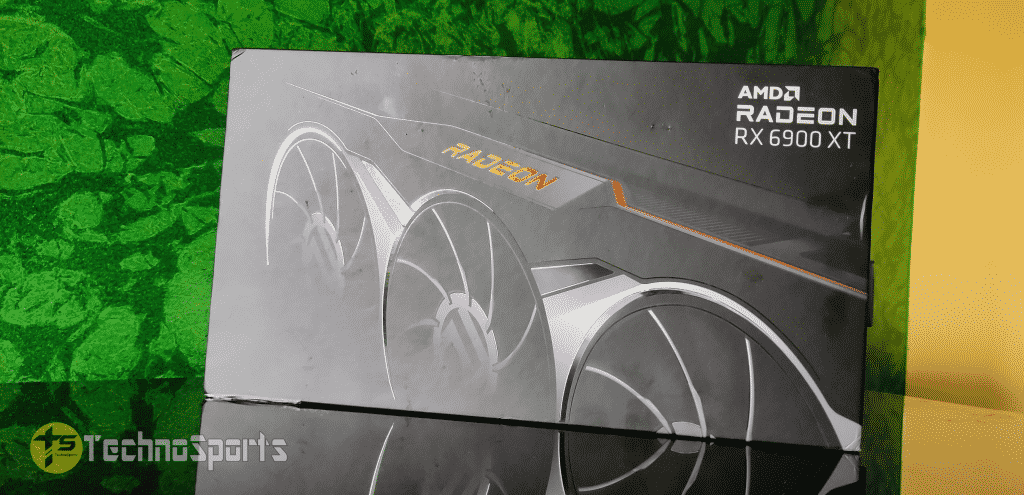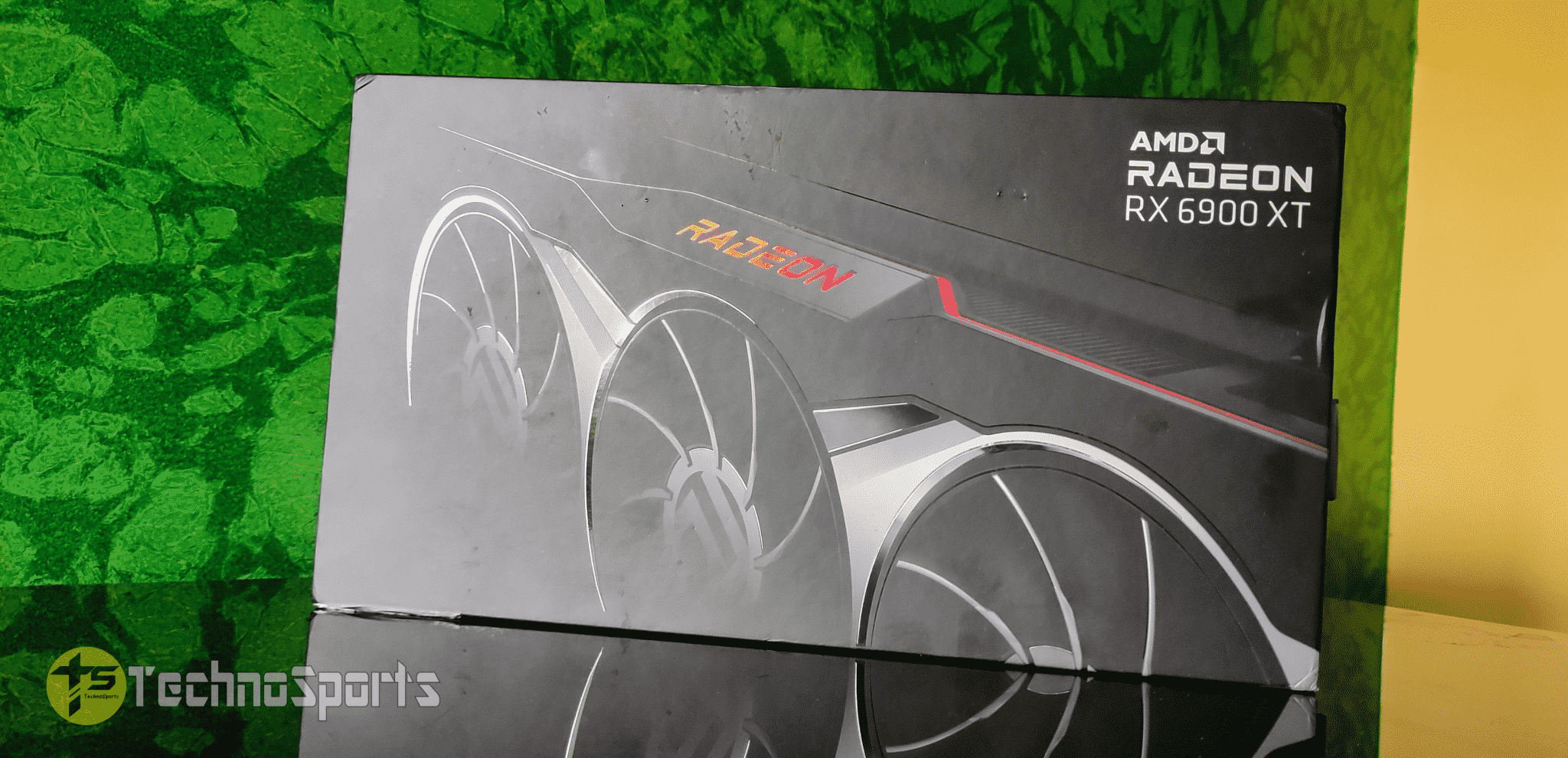 AMD Radeon™ RX 6000 Series Product Family
| | | | | | | |
| --- | --- | --- | --- | --- | --- | --- |
| Model | Compute Units | GDDR6 | Game Clock(MHz) | Boost Clock(MHZ) | Memory Interface | Infinity Cache |
| AMD Radeon™ RX 6900 XT | 80 | 16GB | 2015 | Up to 2250 | 256 bit | 128 MB |
| AMD Radeon™ RX 6800 XT | 72 | 16GB | 2015 | Up to 2250 | 256 bit | 128 MB |
| AMD Radeon™ RX 6800 | 60 | 16GB | 1815 | Up to 2105 | 256 bit | 128 MB |
Productivity
AMD has always been the number one choice for creators and professionals; that's why Apple still prefers it. So, with 16GB VRAM across all the new GPUs, we knew AMD would have a slight advantage over NVIDIA, and that's the case in all of the productivity benchmarks: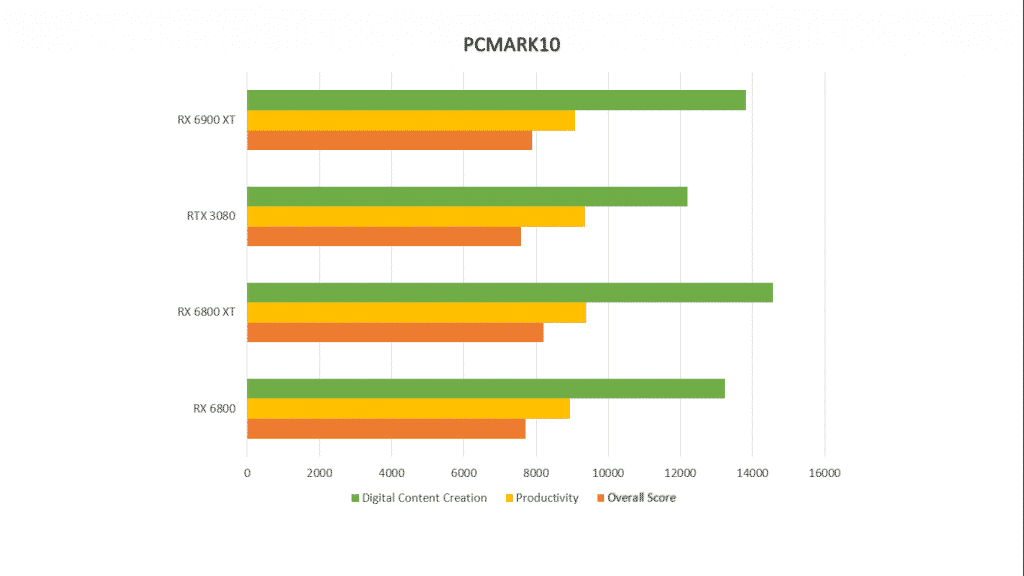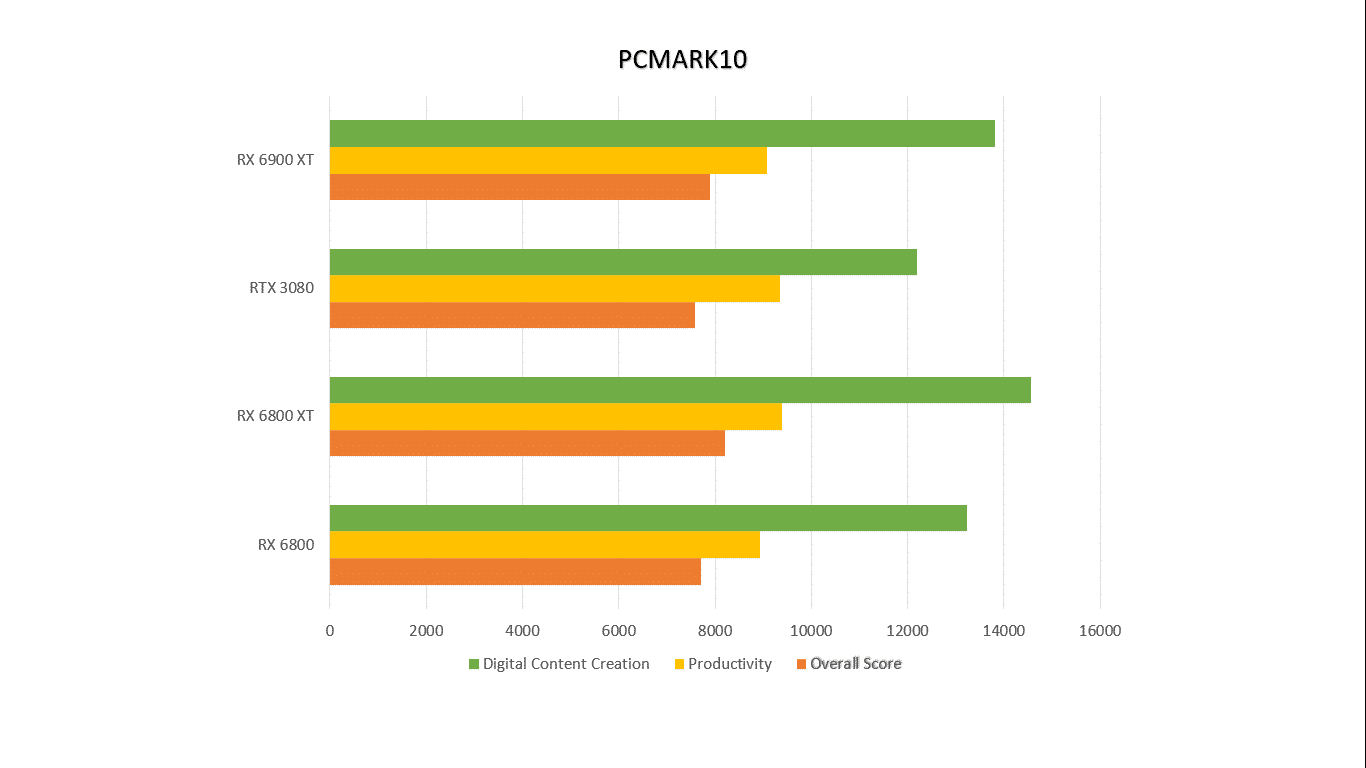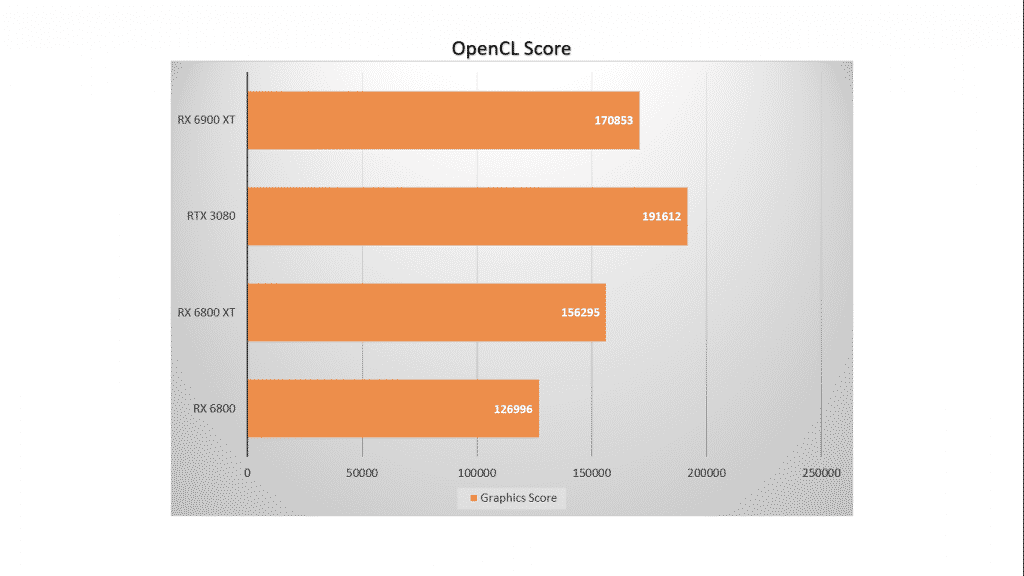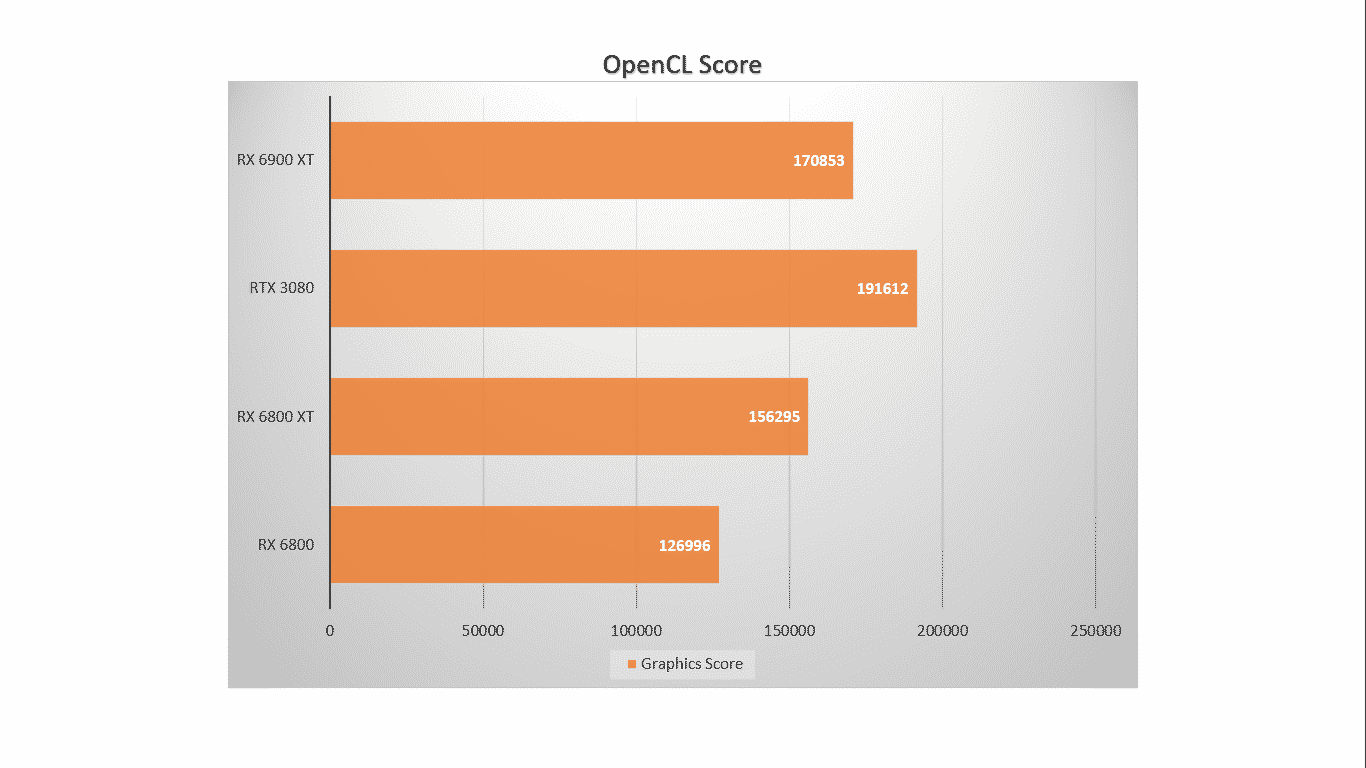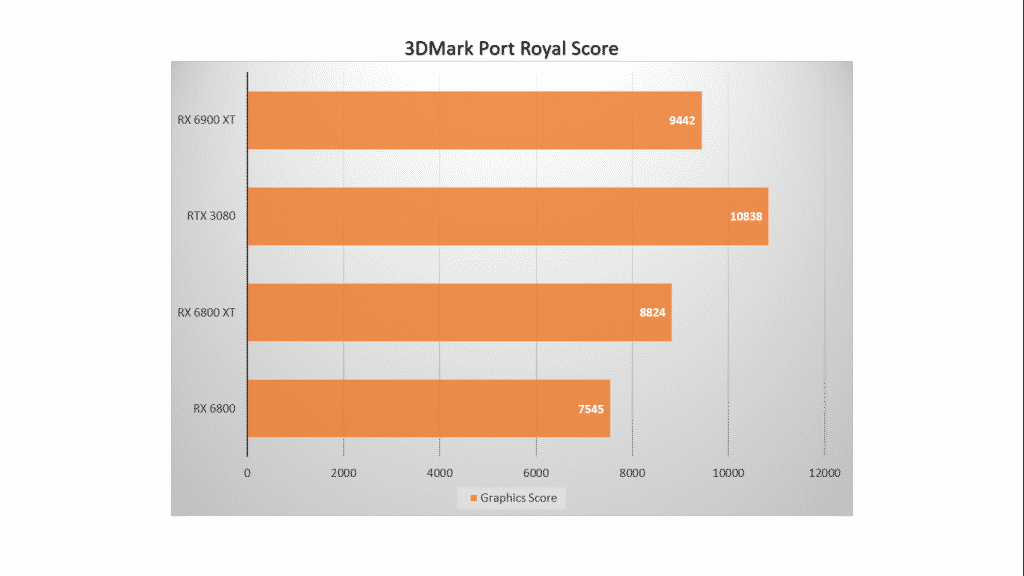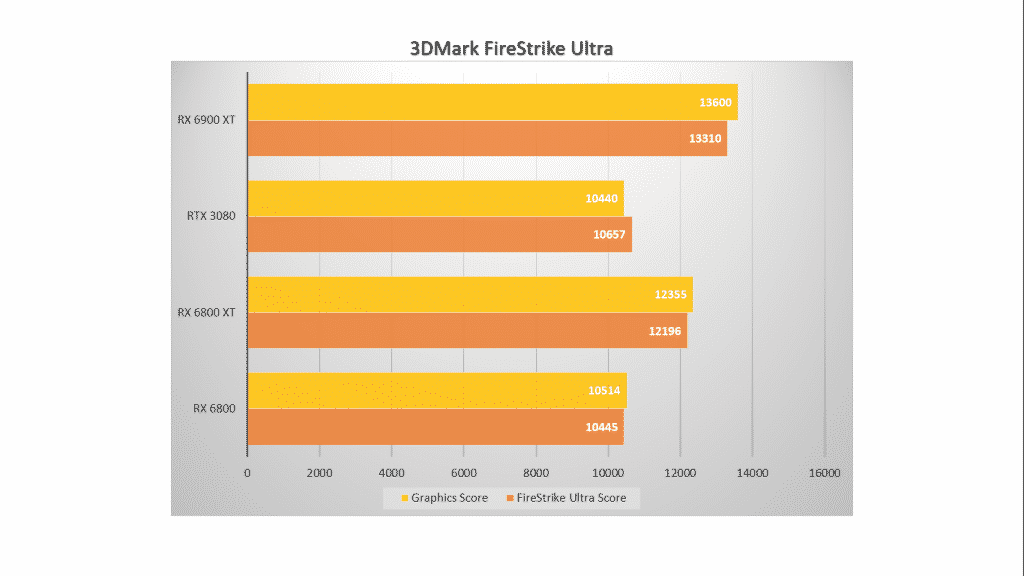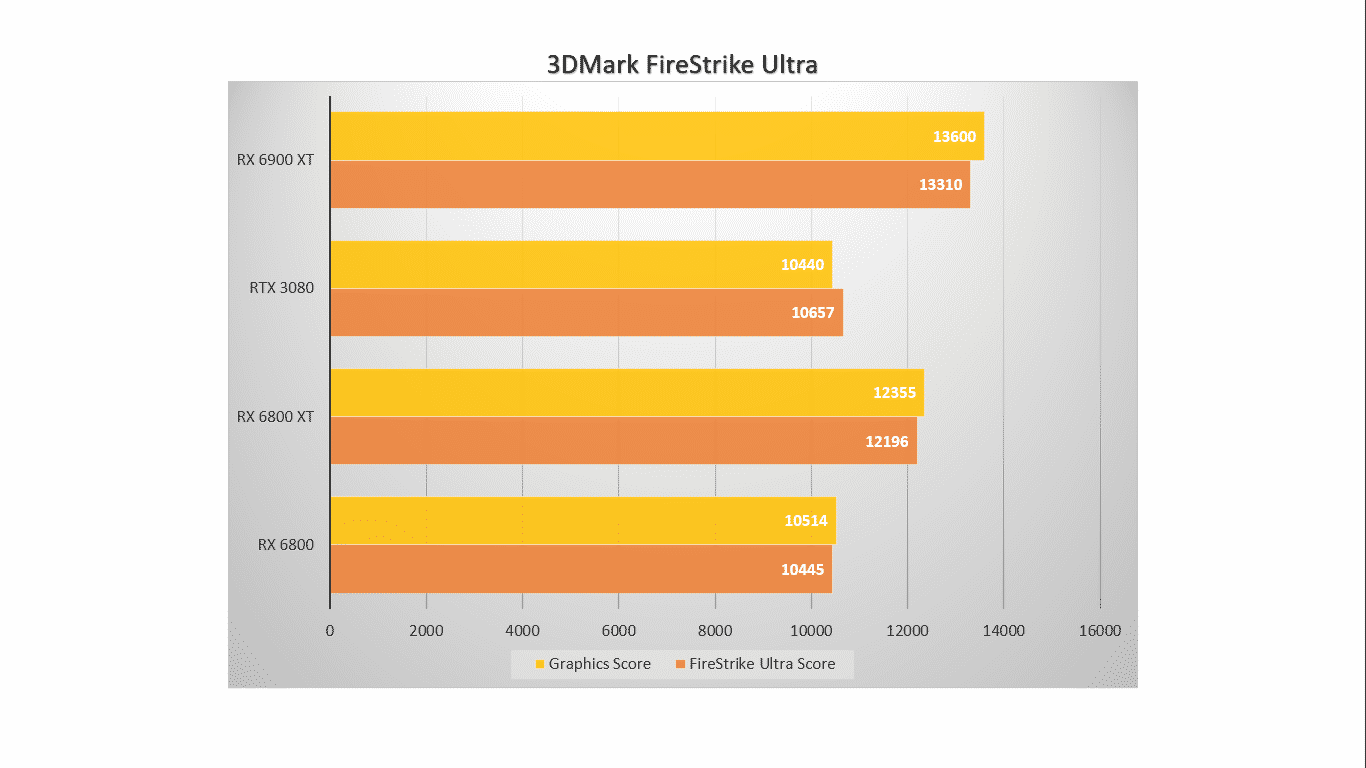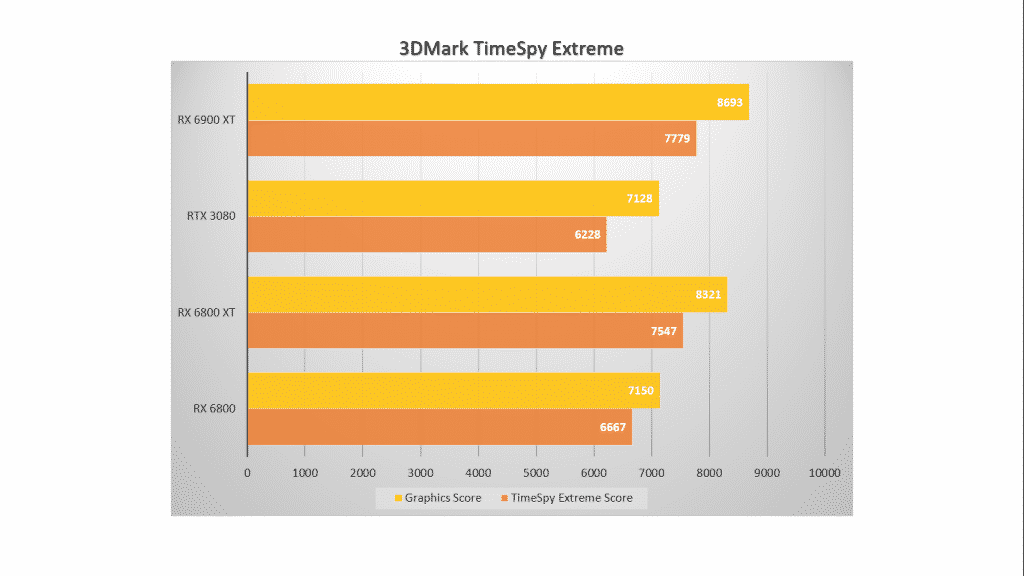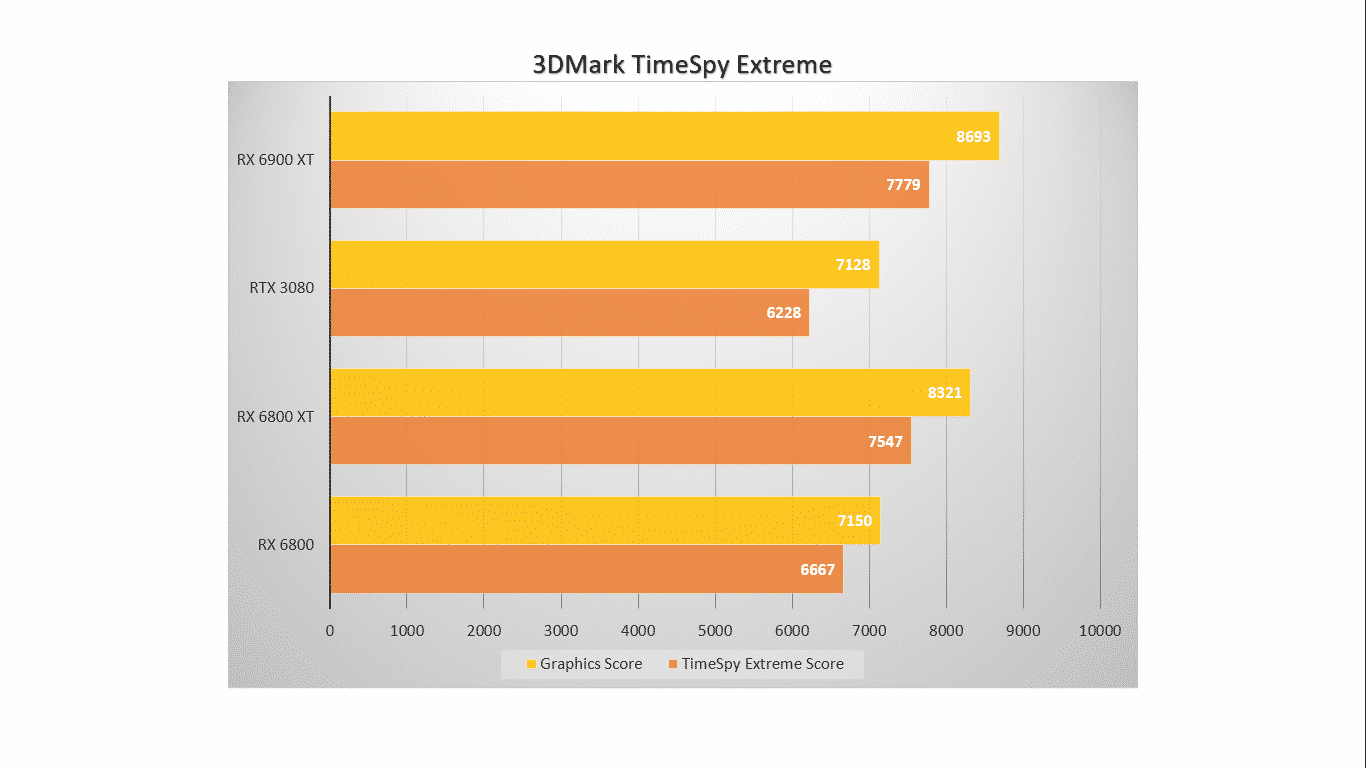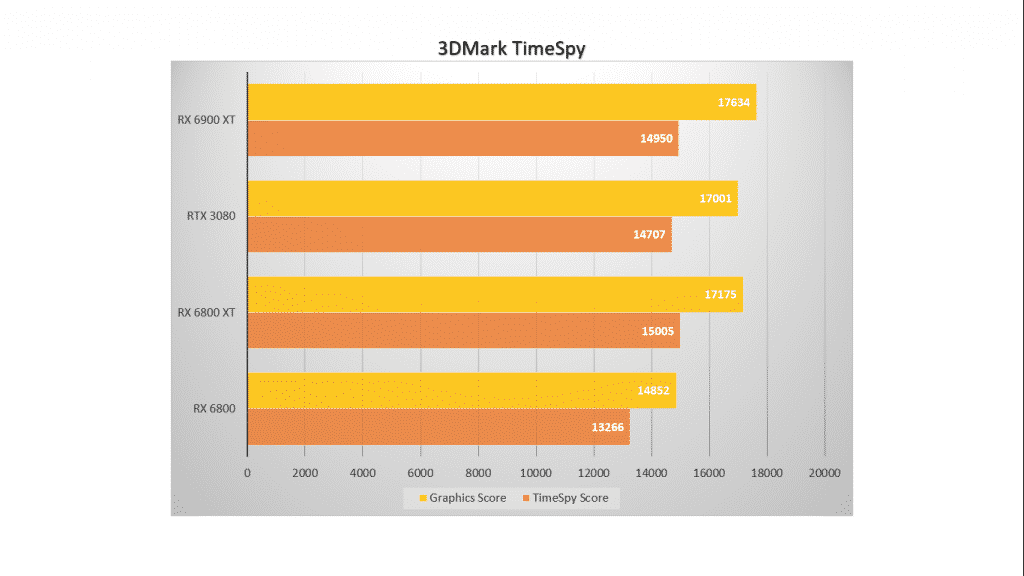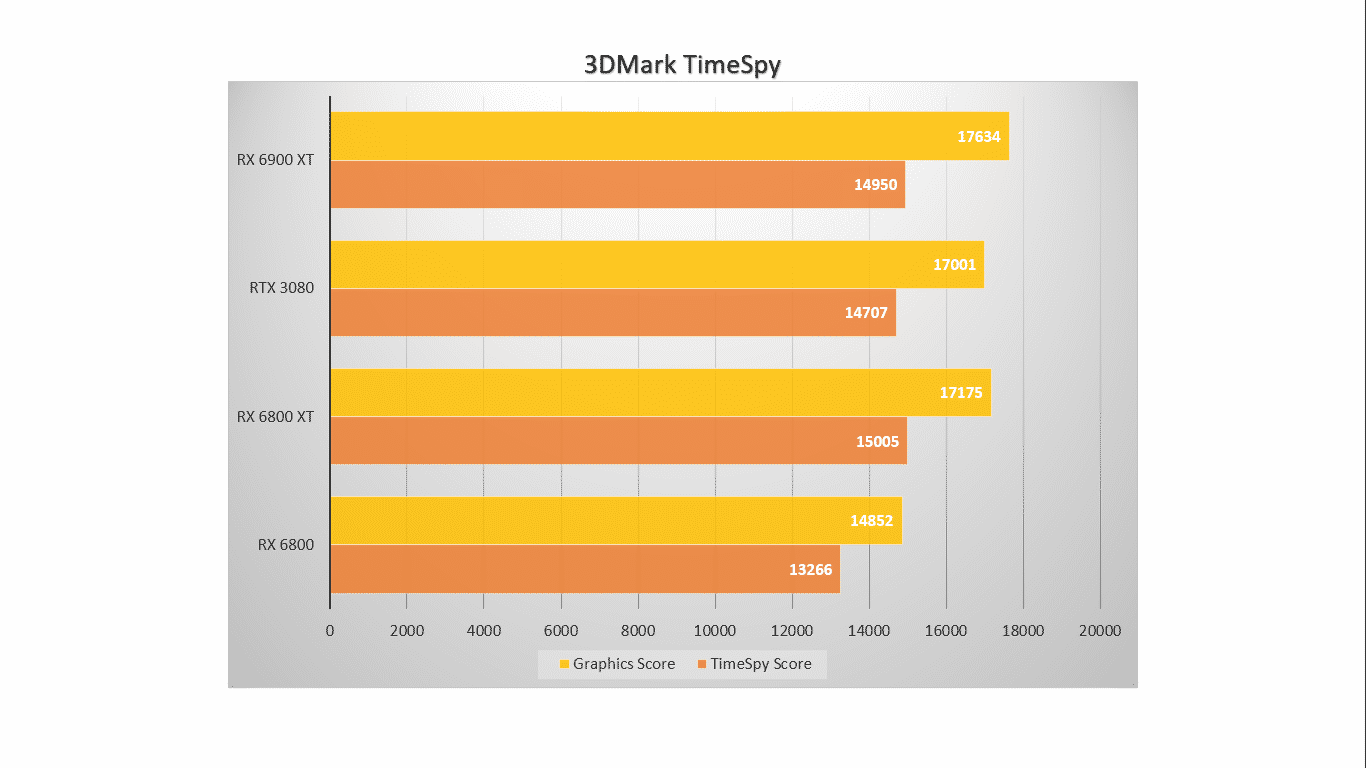 As you see in these productivity benchmarks, AMD takes the lead over all the new GPUs and comfortably defeats RTX 3080 and the RX 6800XT. However, there's no huge difference between the RX 6900XT and the RX 6800XT in synthetic benchmarks.
AMD has a clear lead over NVIDIA's flagship RTX 3080, showing how these new RX 6000 series GPUs are good for content creation. However, one area AMD still lacks by some margin is in ray tracing, as you see in the Port Royal test, NVIDIA is ahead of AMD.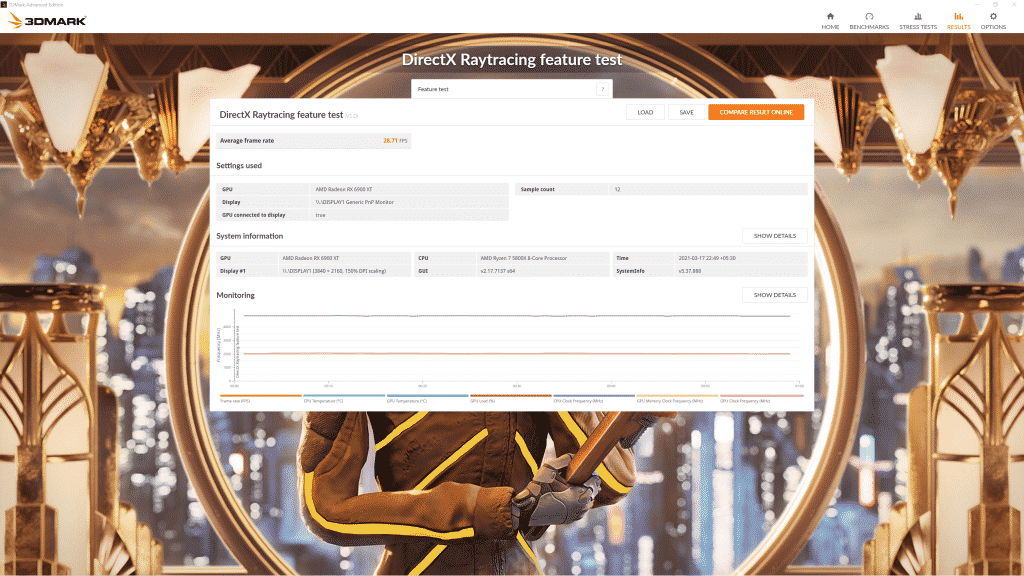 In 3D Mark's DirectX Raytracing feature test you get only 28 fps and this shows AMD's weakness in Raytracing.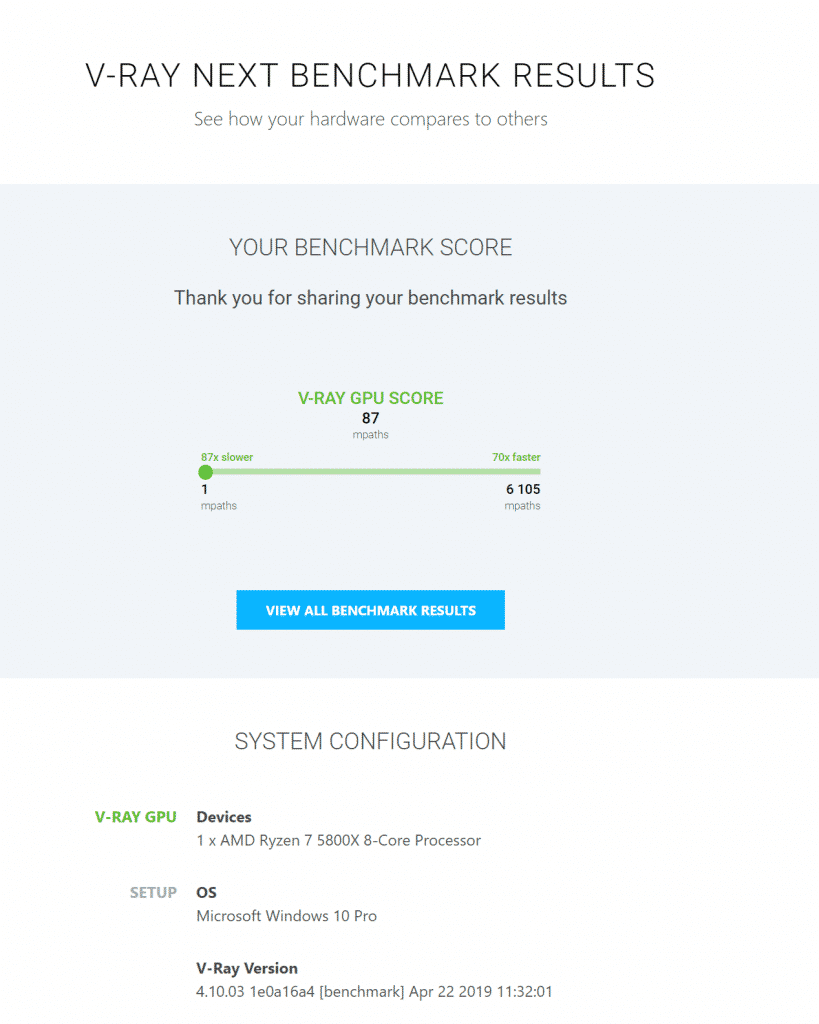 In the V-Ray GPU test, the AMD Radeon RX 6900XT gets a healthy score of 87. Overall, if you go by raw graphics performance, the flagship GPU by AMD is the best you could opt for with 16GB VRAM. For productivity, much like the RX 6800 series, the Radeon RX 6900 XT is a great option.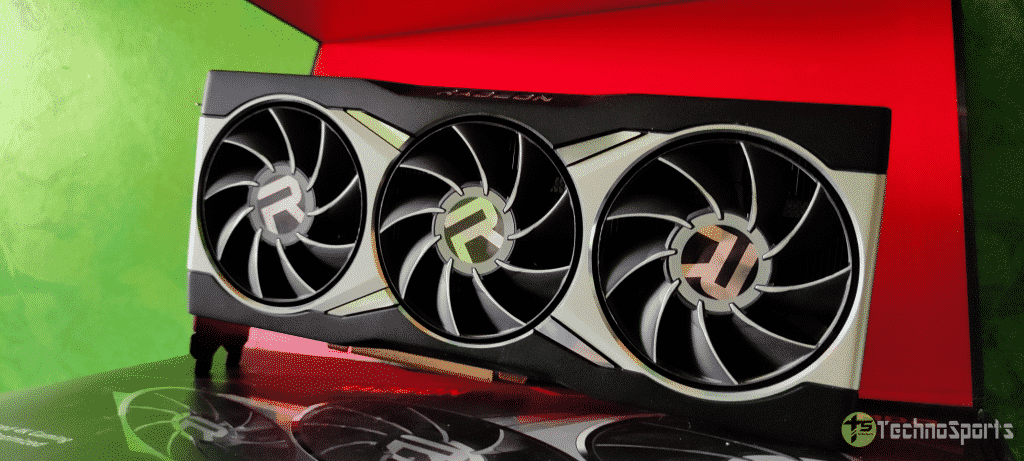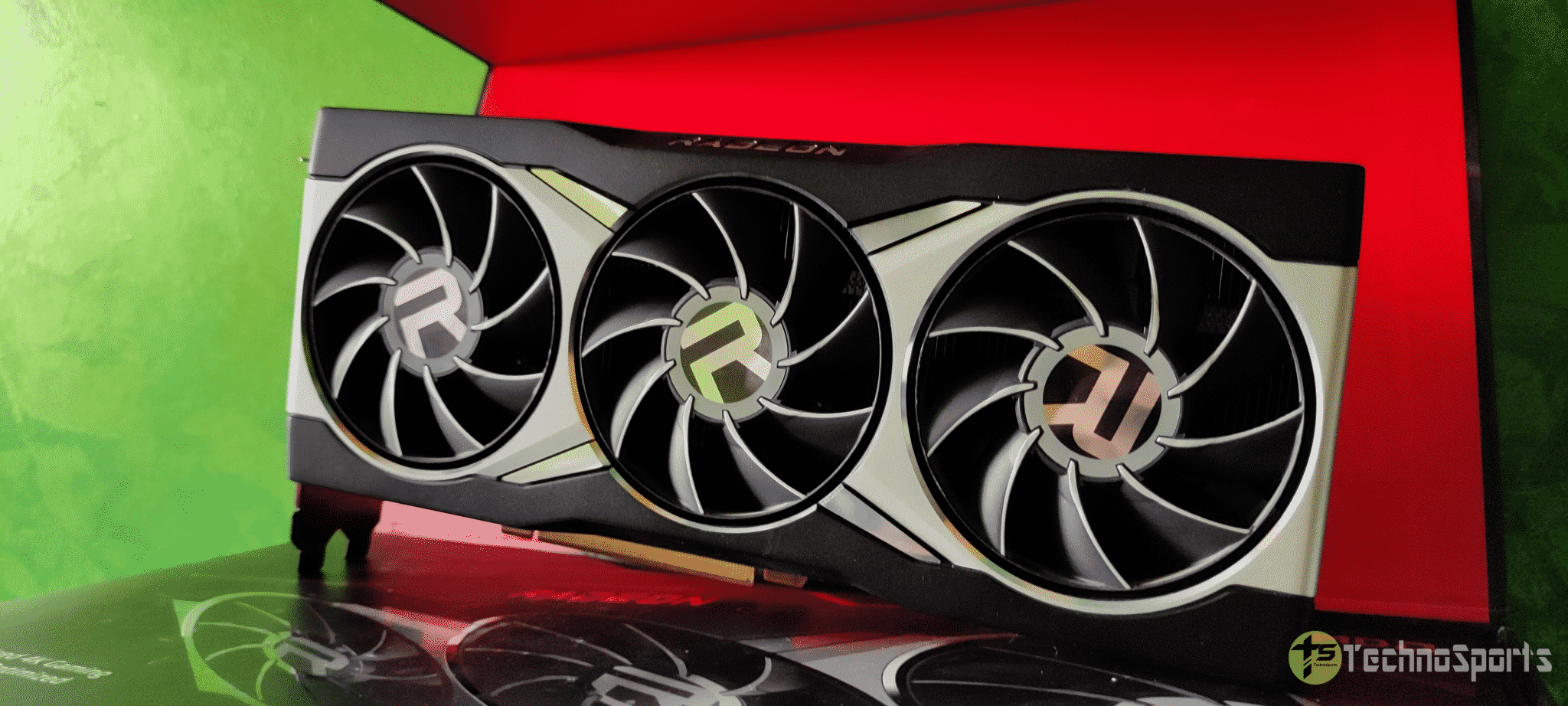 Gaming
It's no denial of the fact that AMD has come a long way in terms of GPU horsepower and with RDNA 2 they have done things that we never have seen before. Surpassing NVIDIA or competing at the highest quality is in itself a big achievement for AMD.
We have already seen the Radeon RX 6800 series GPU gives stiff competition to AMD and now with Radeon RX 6900XT, AMD enjoys the be one of the best 4K gaming cards available in the market. Here are some gaming benchmarks across a wide range of modern gaming titles: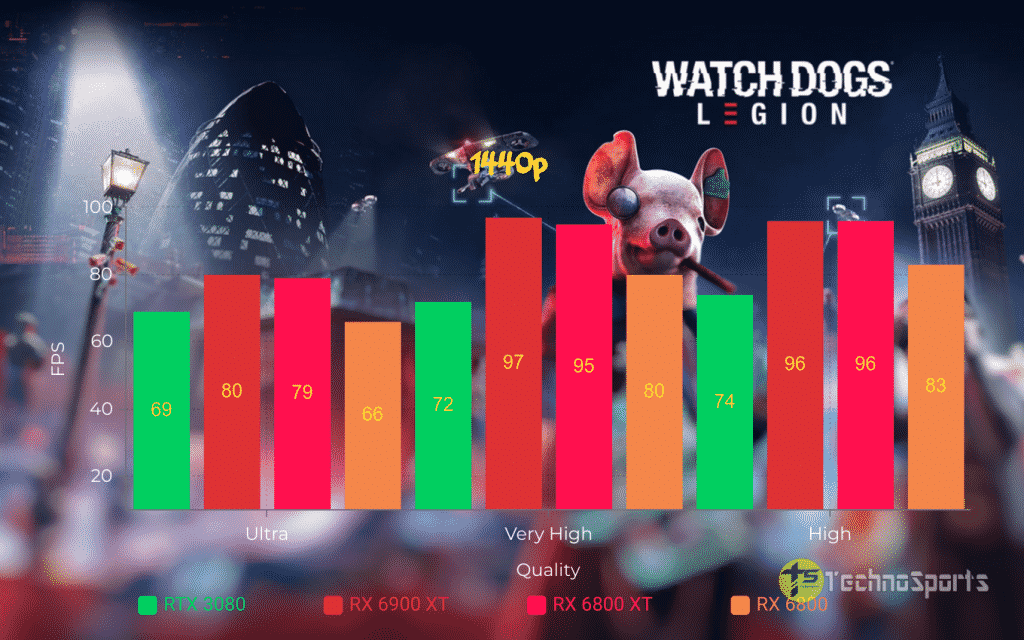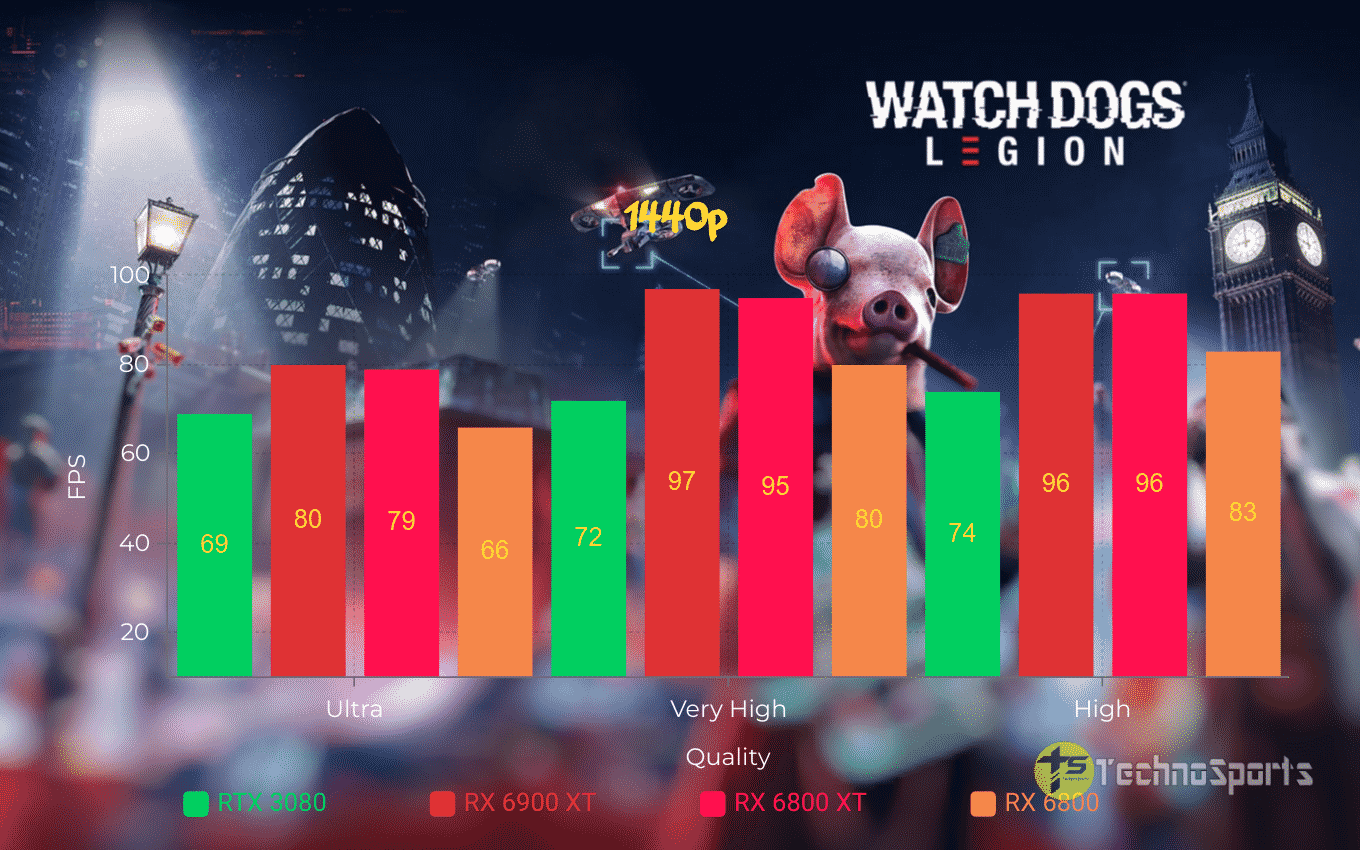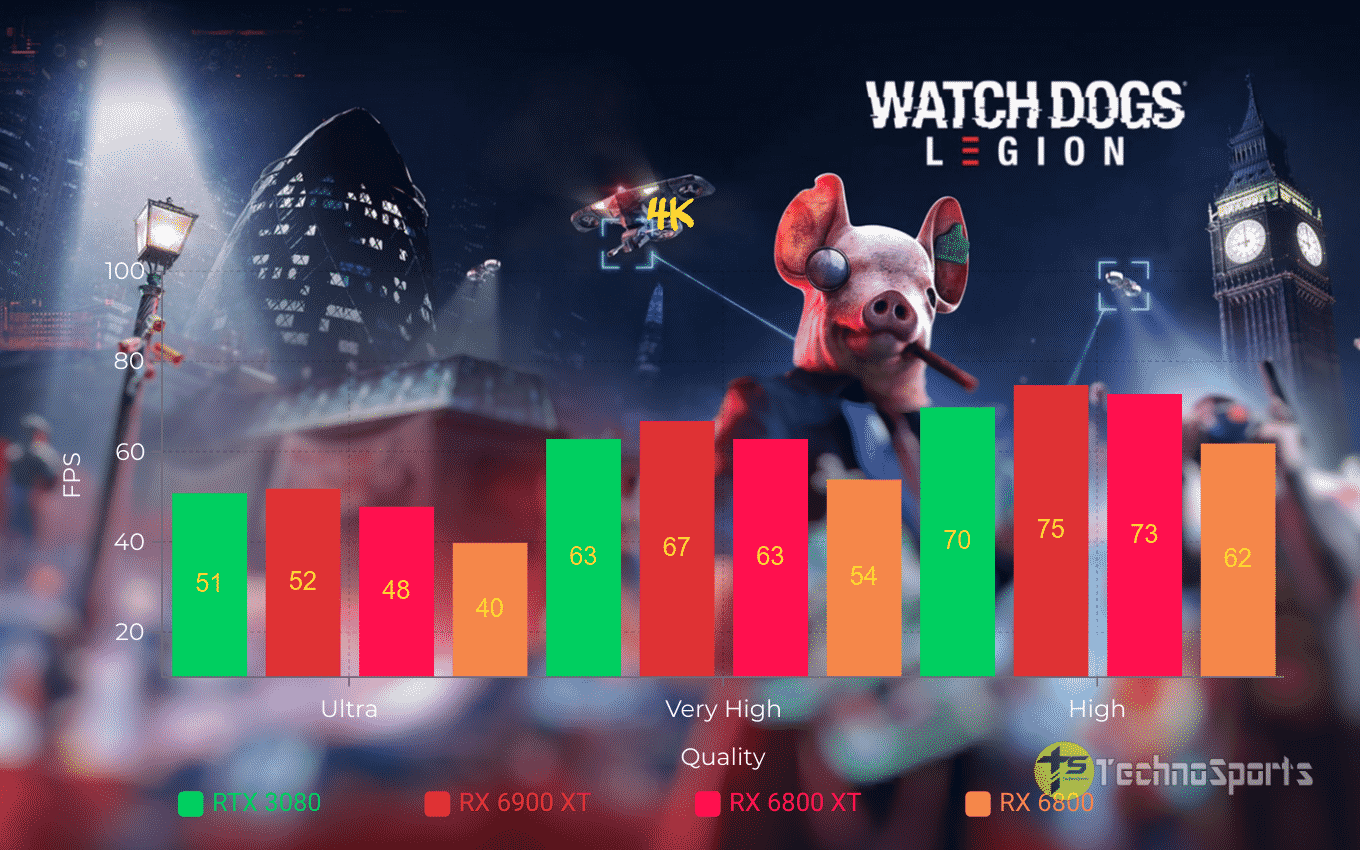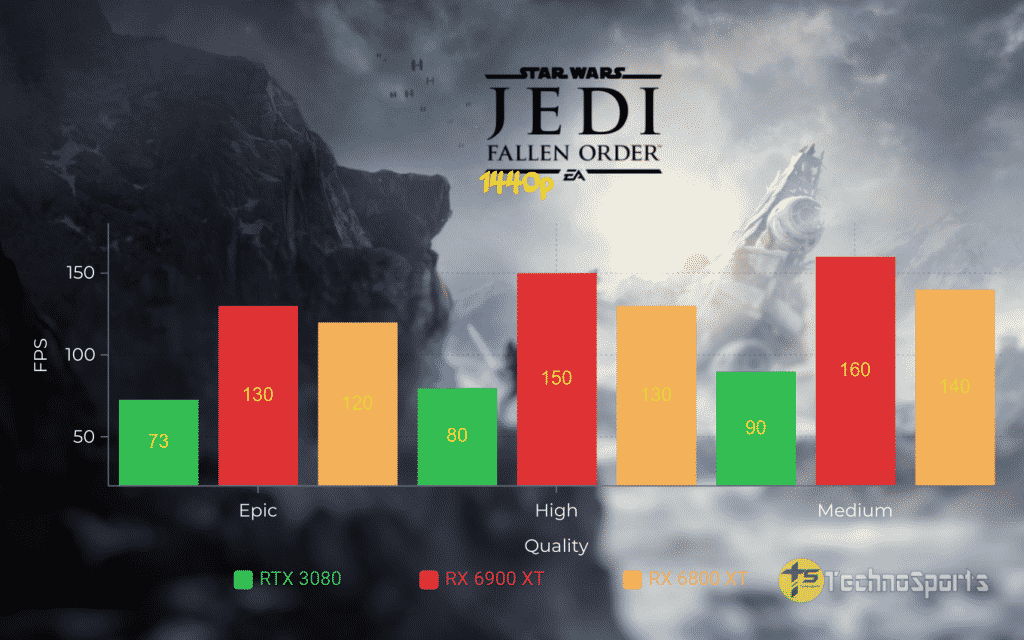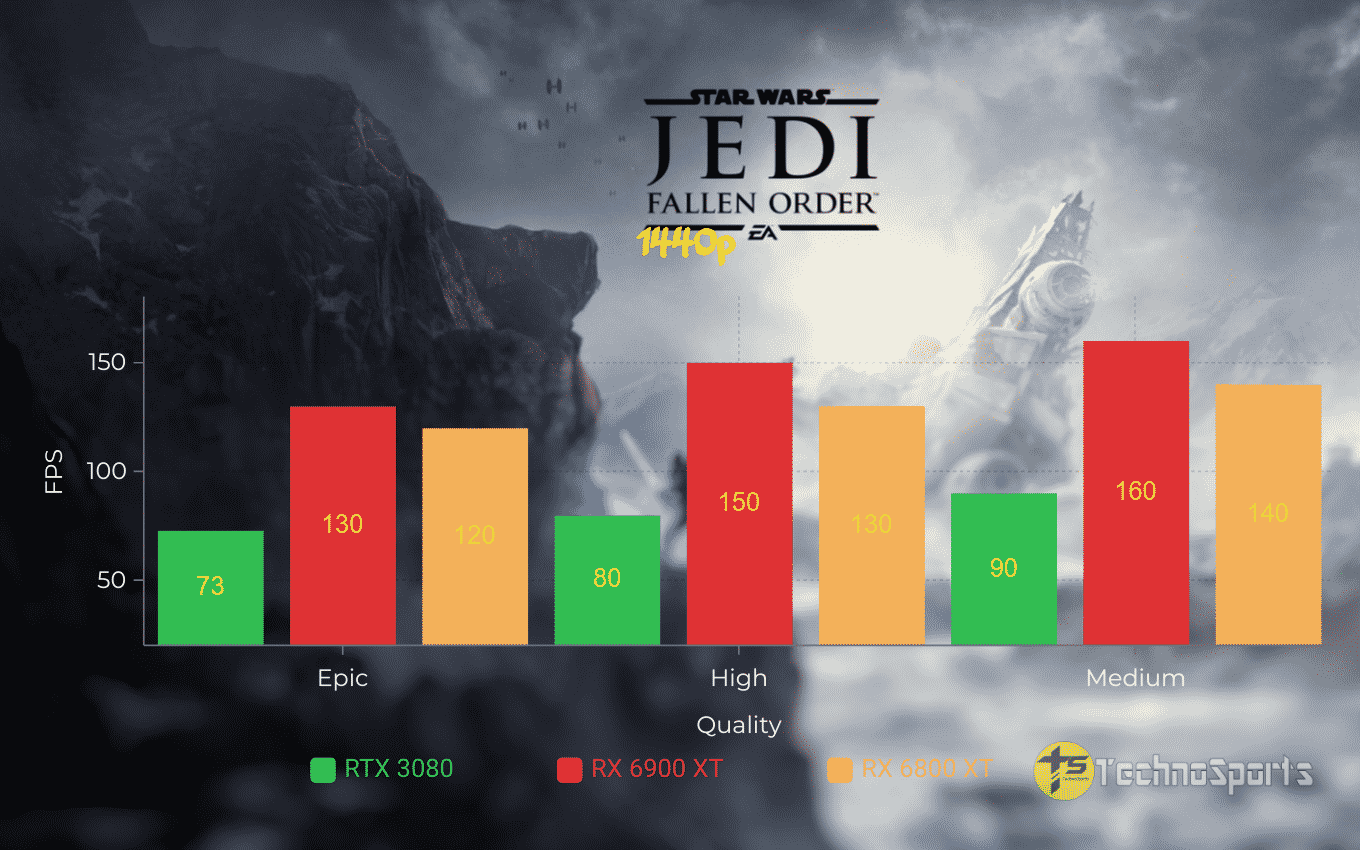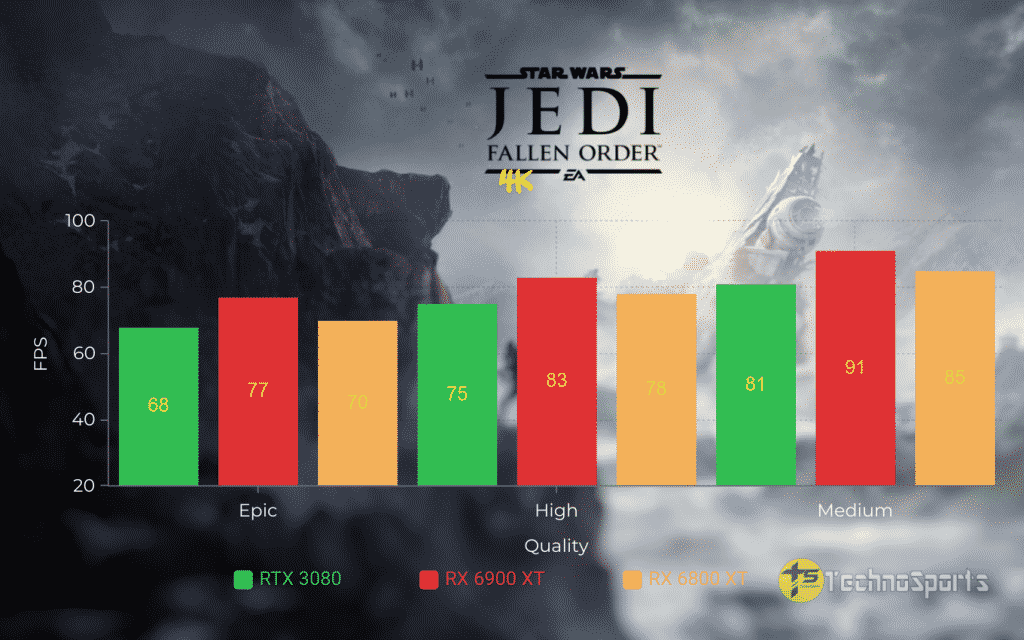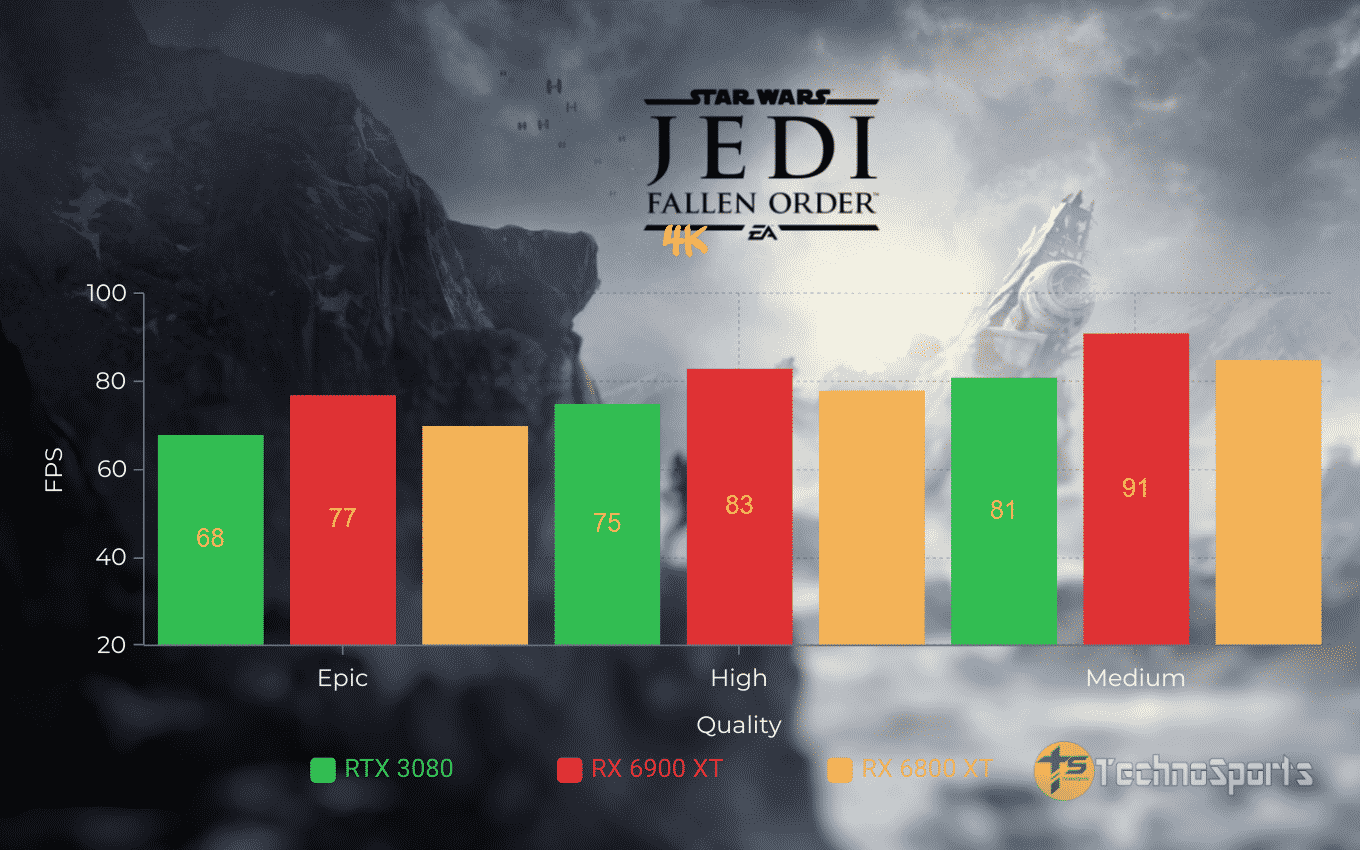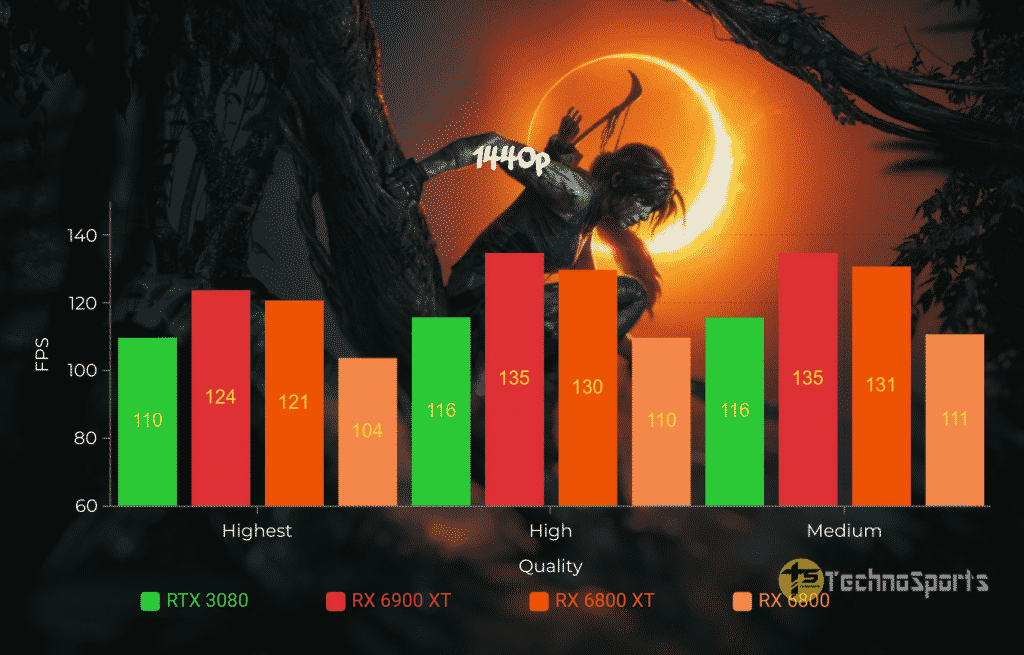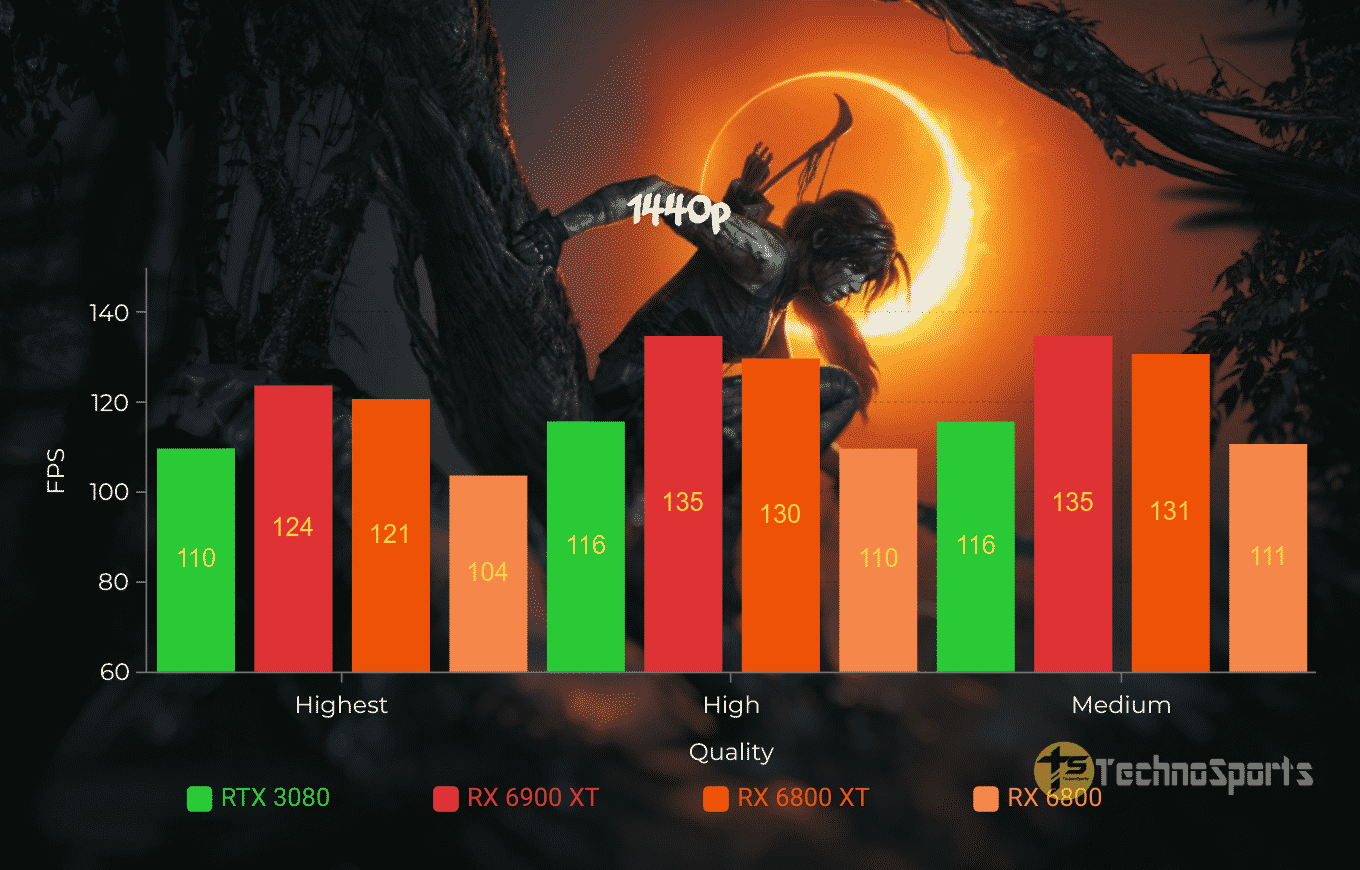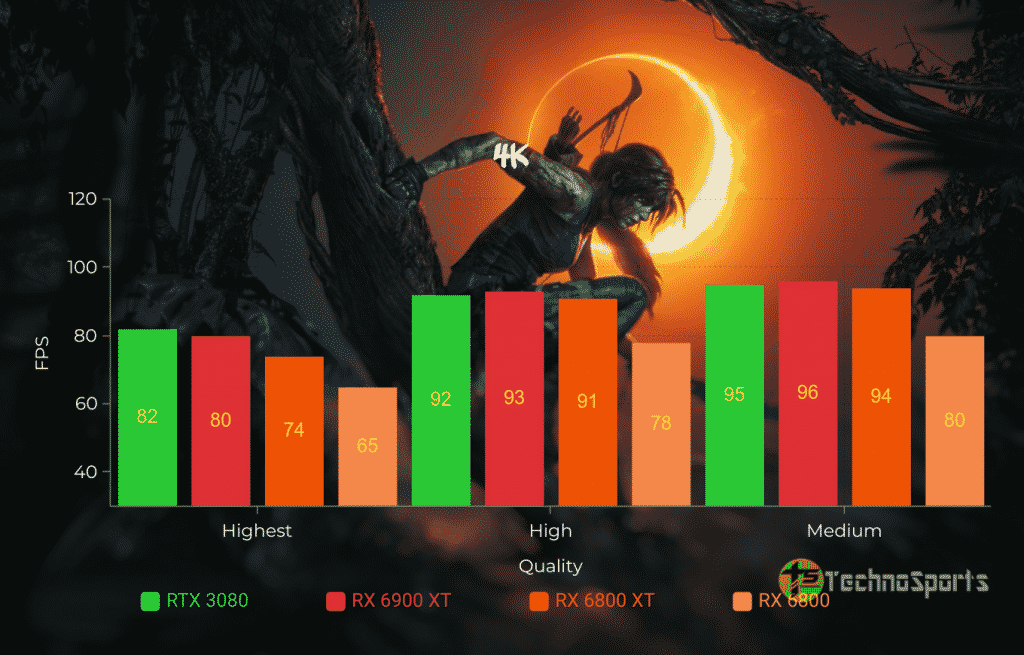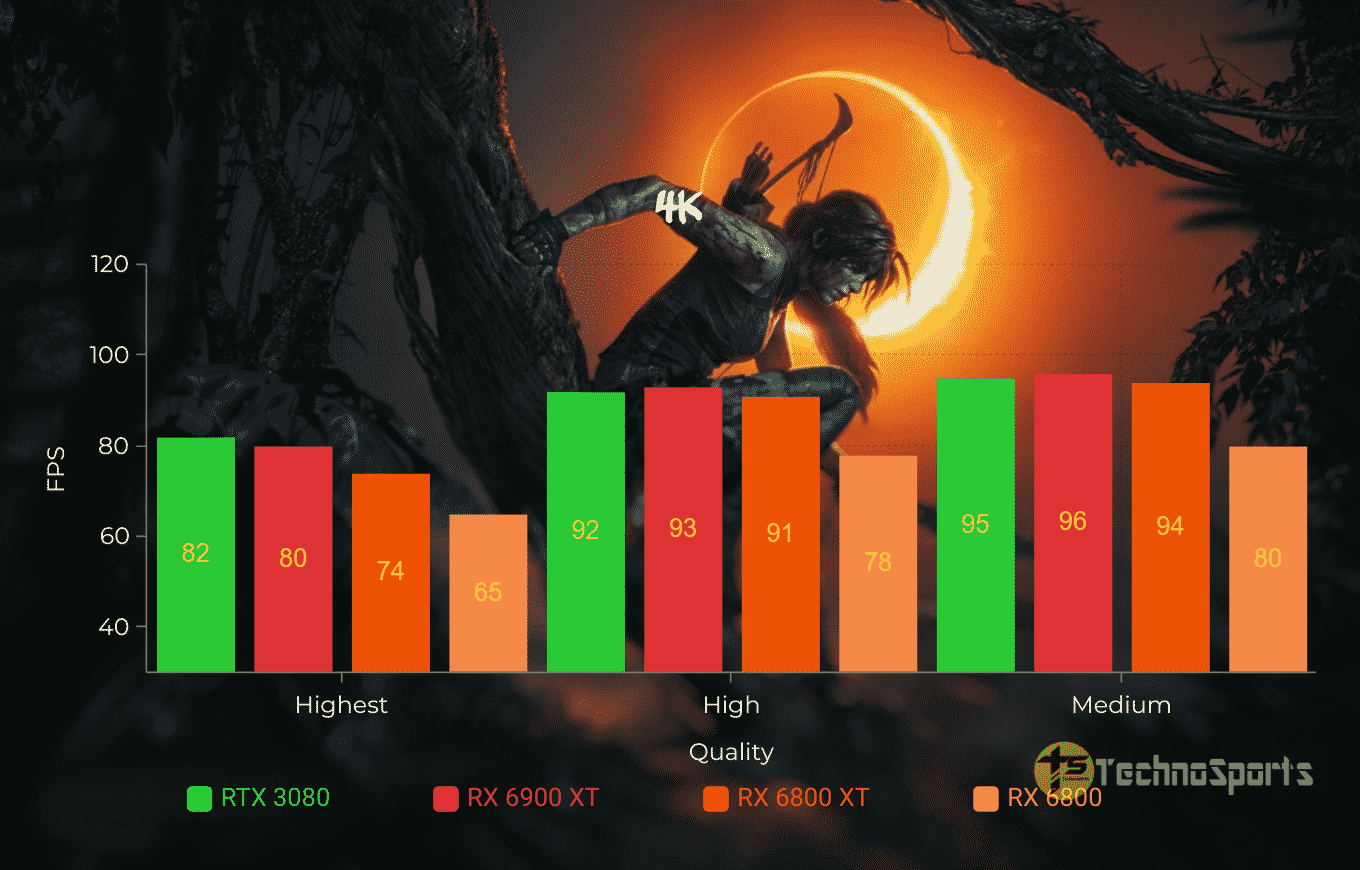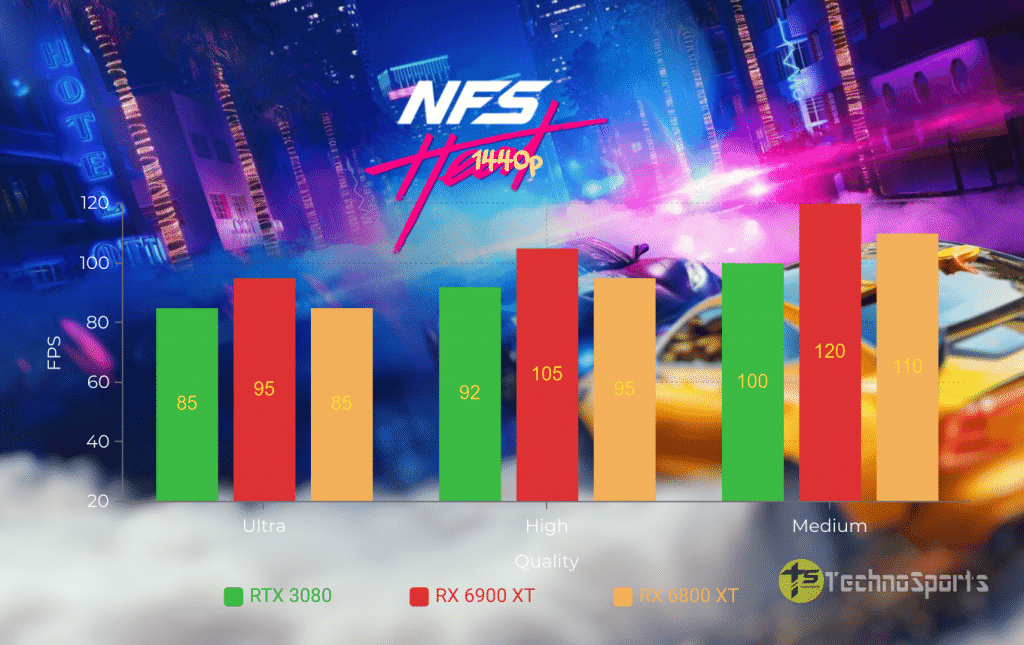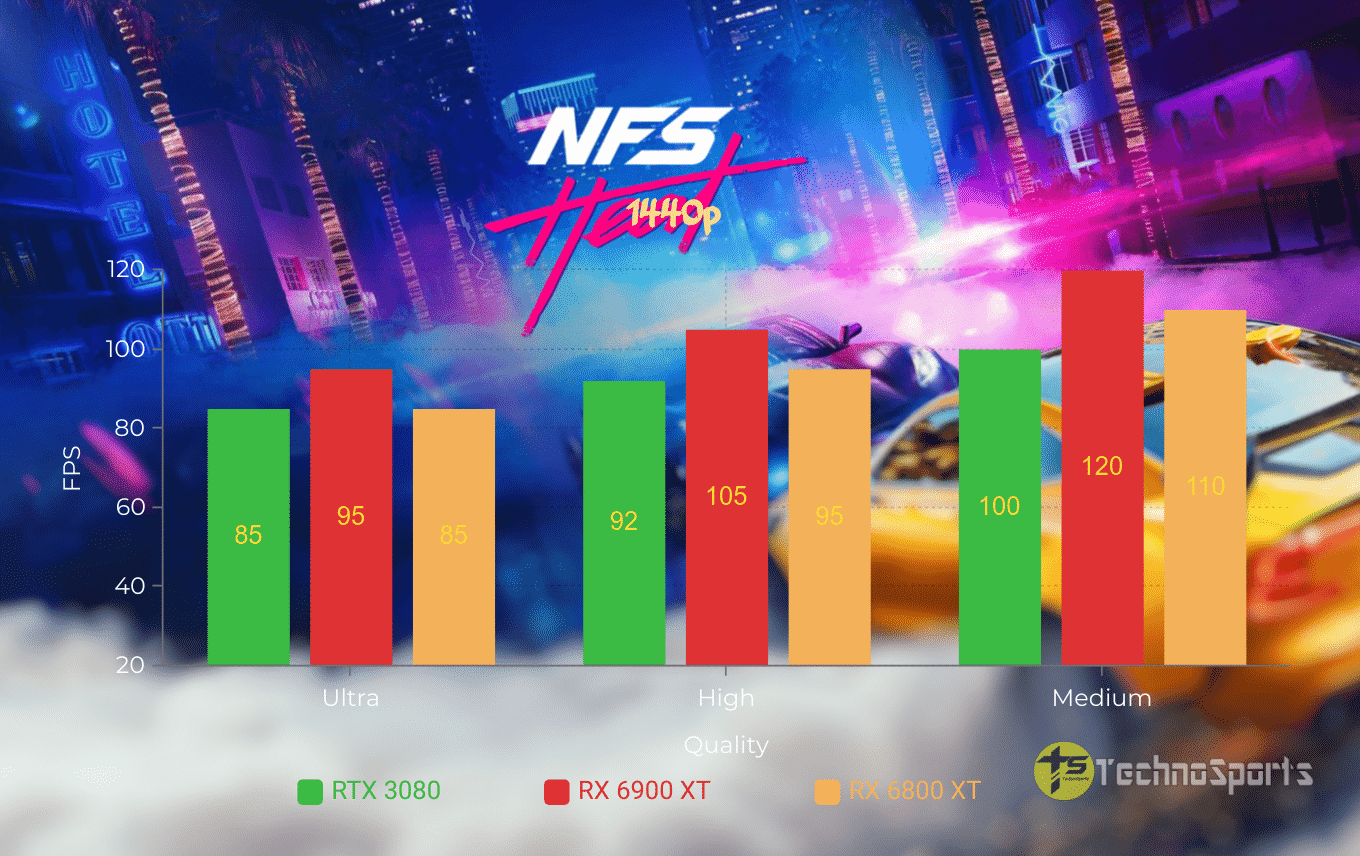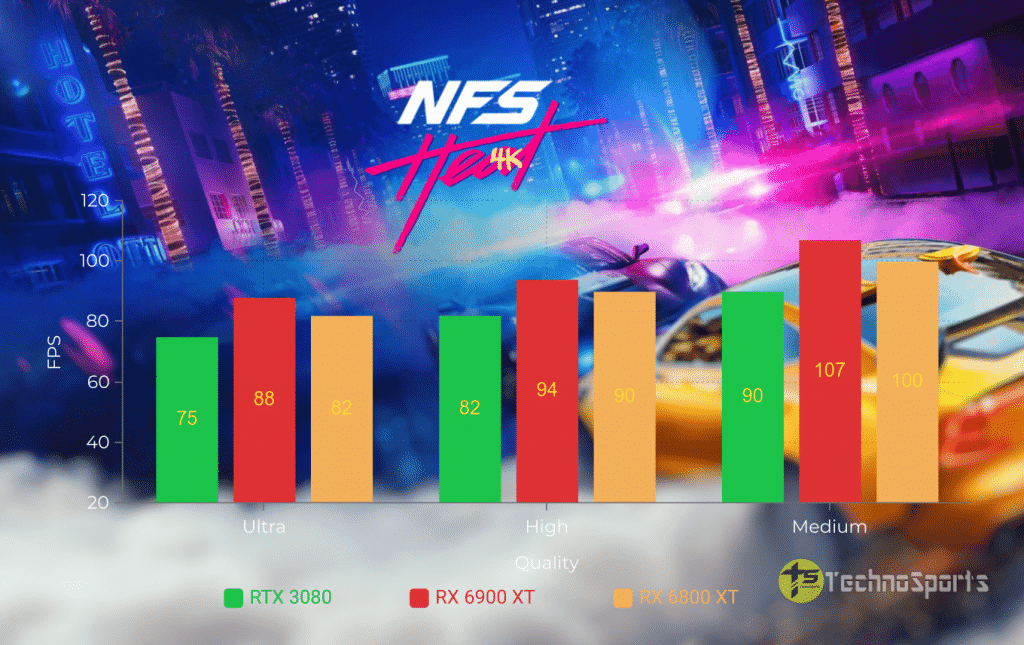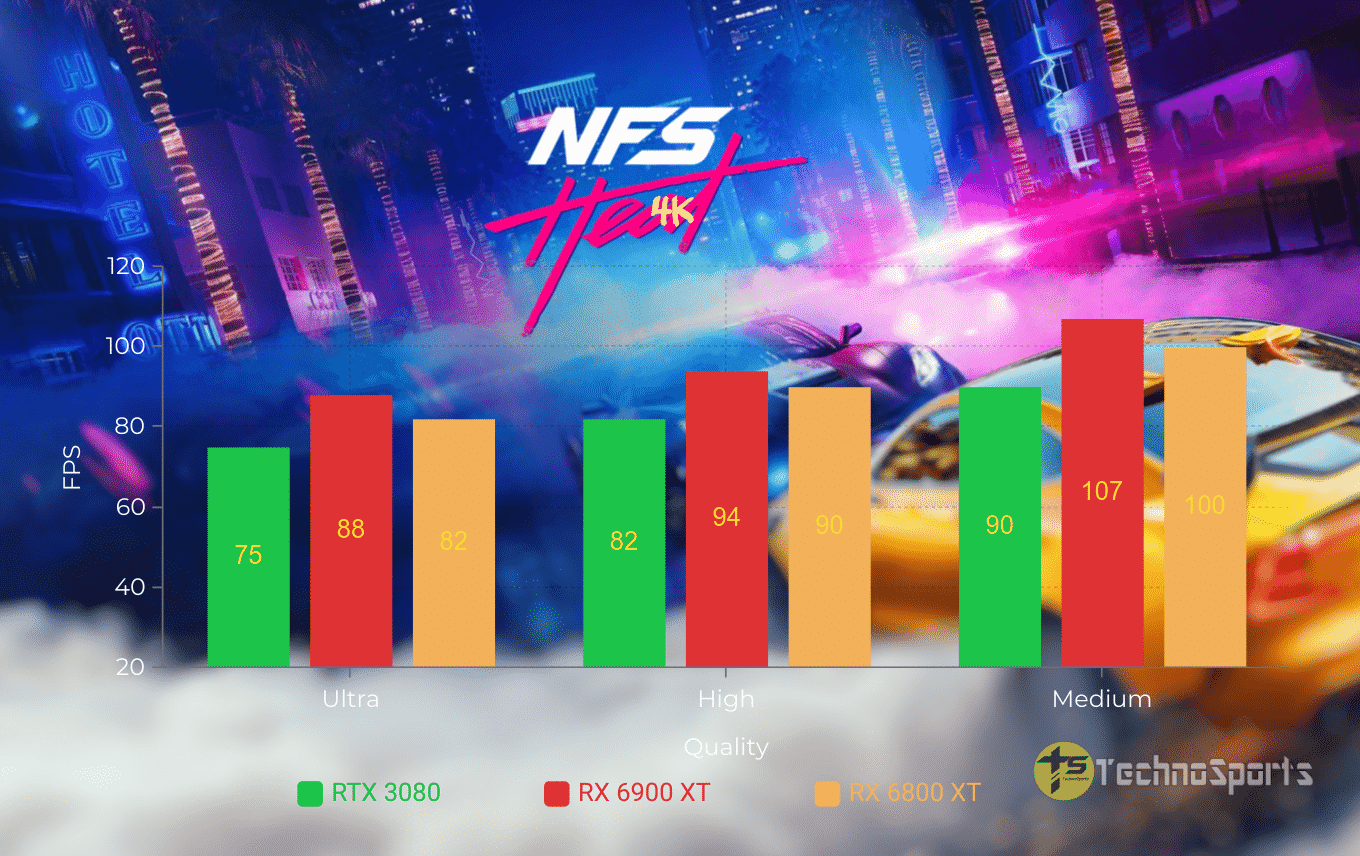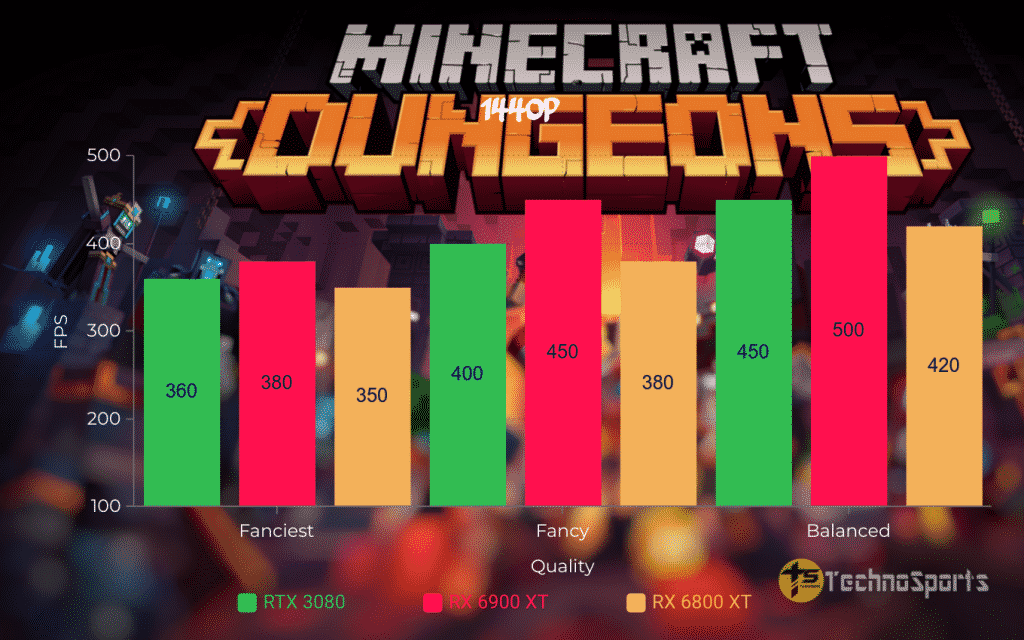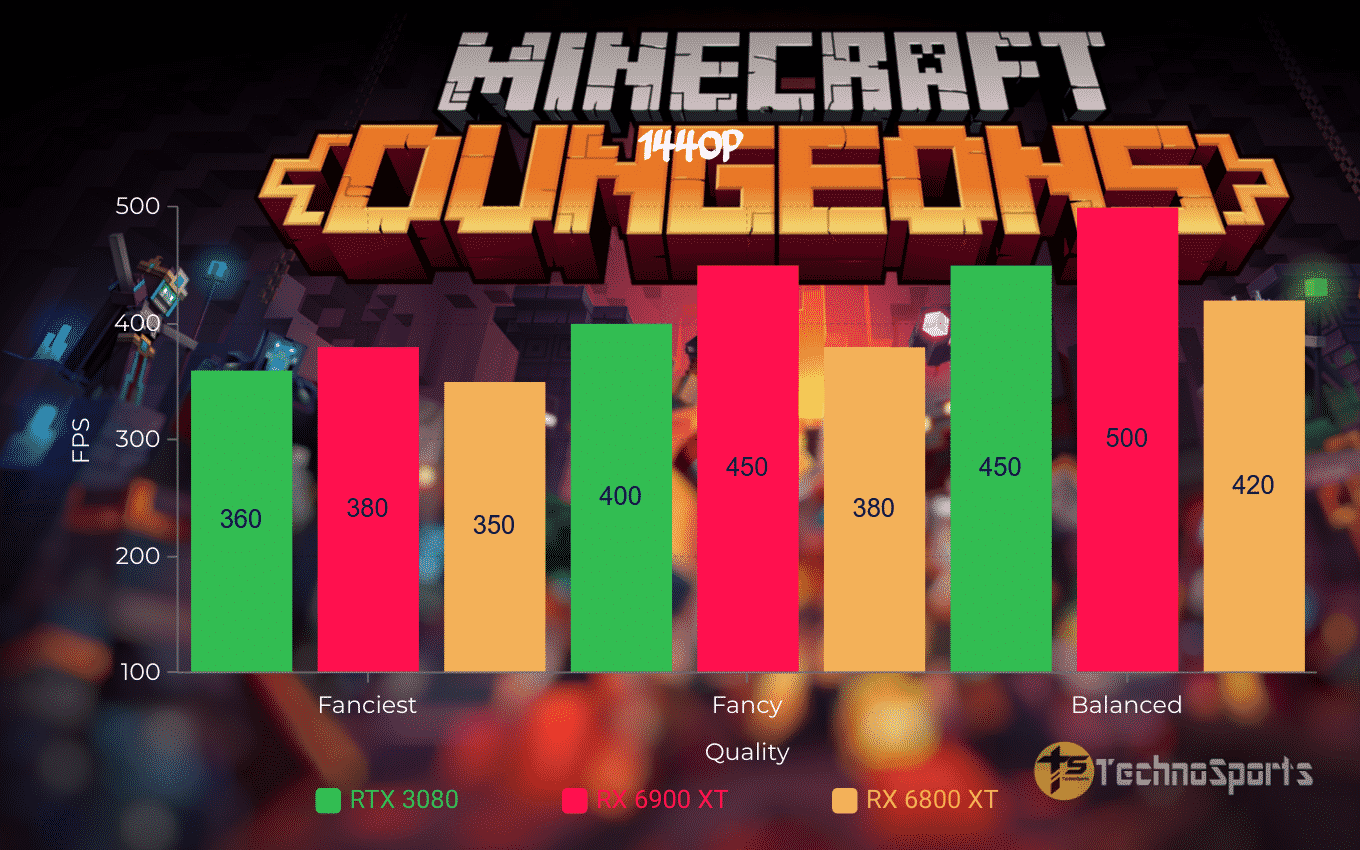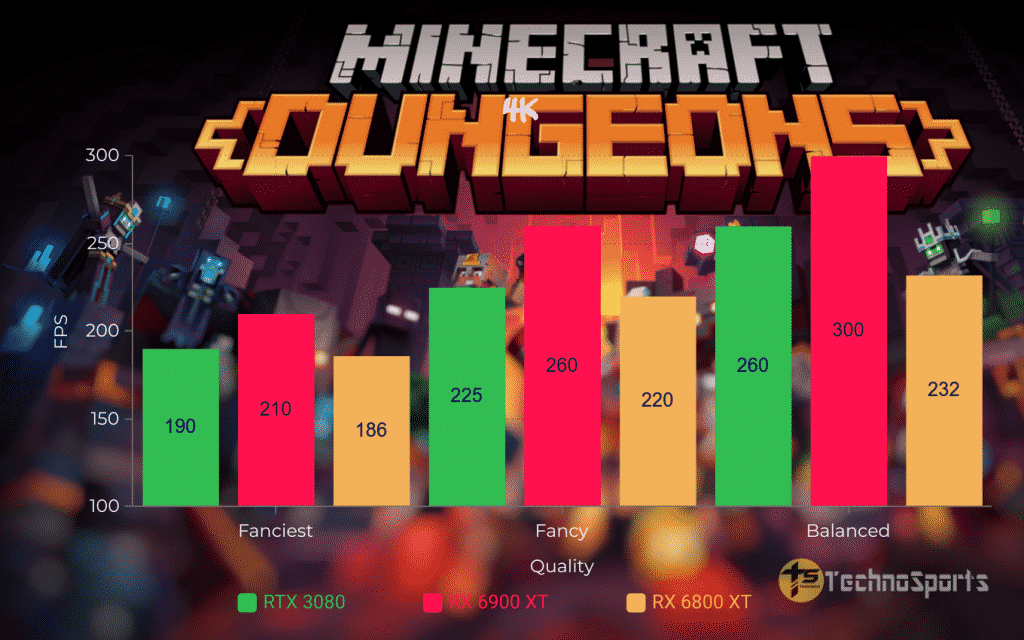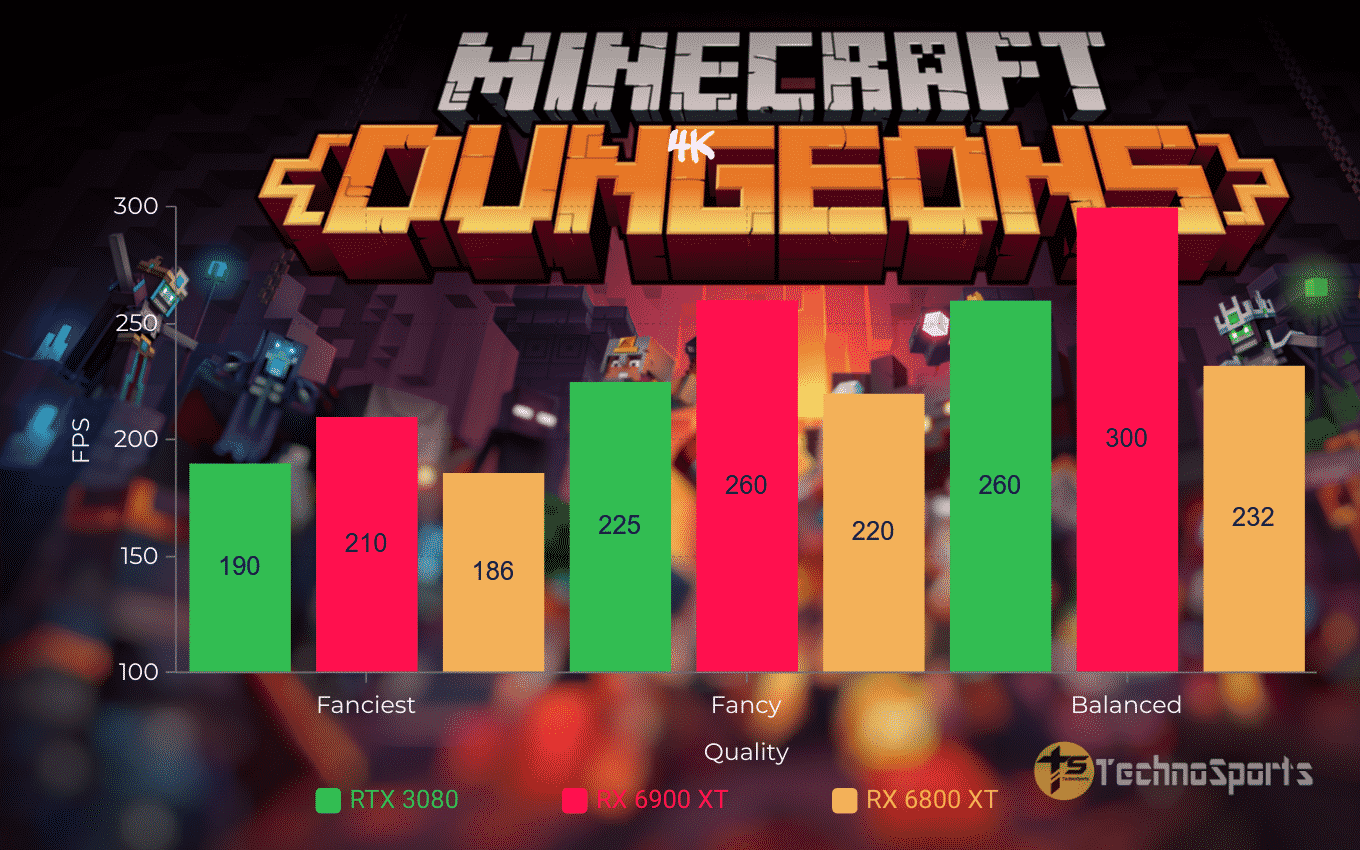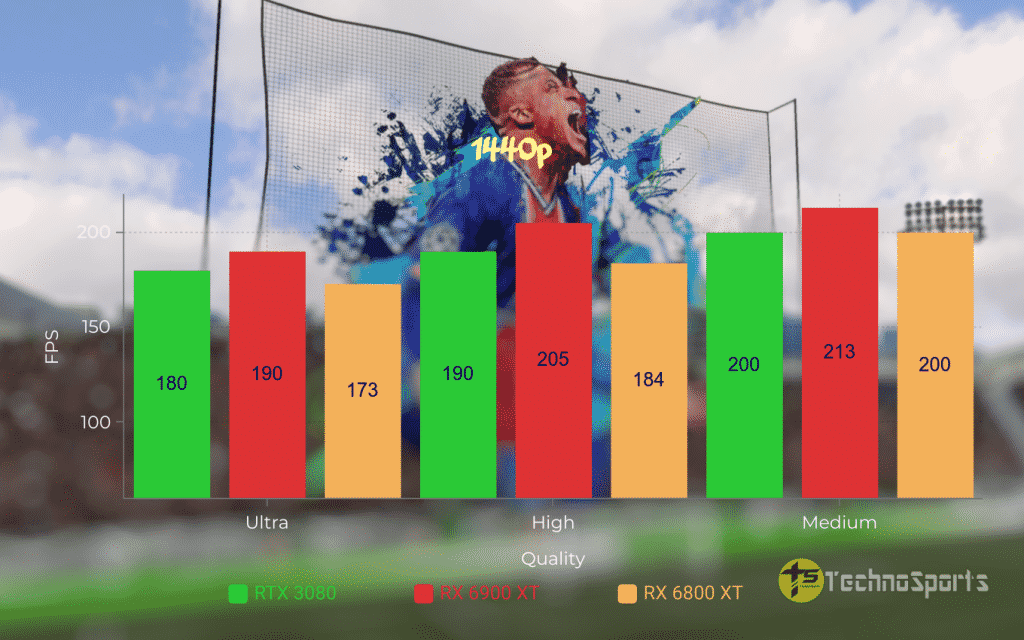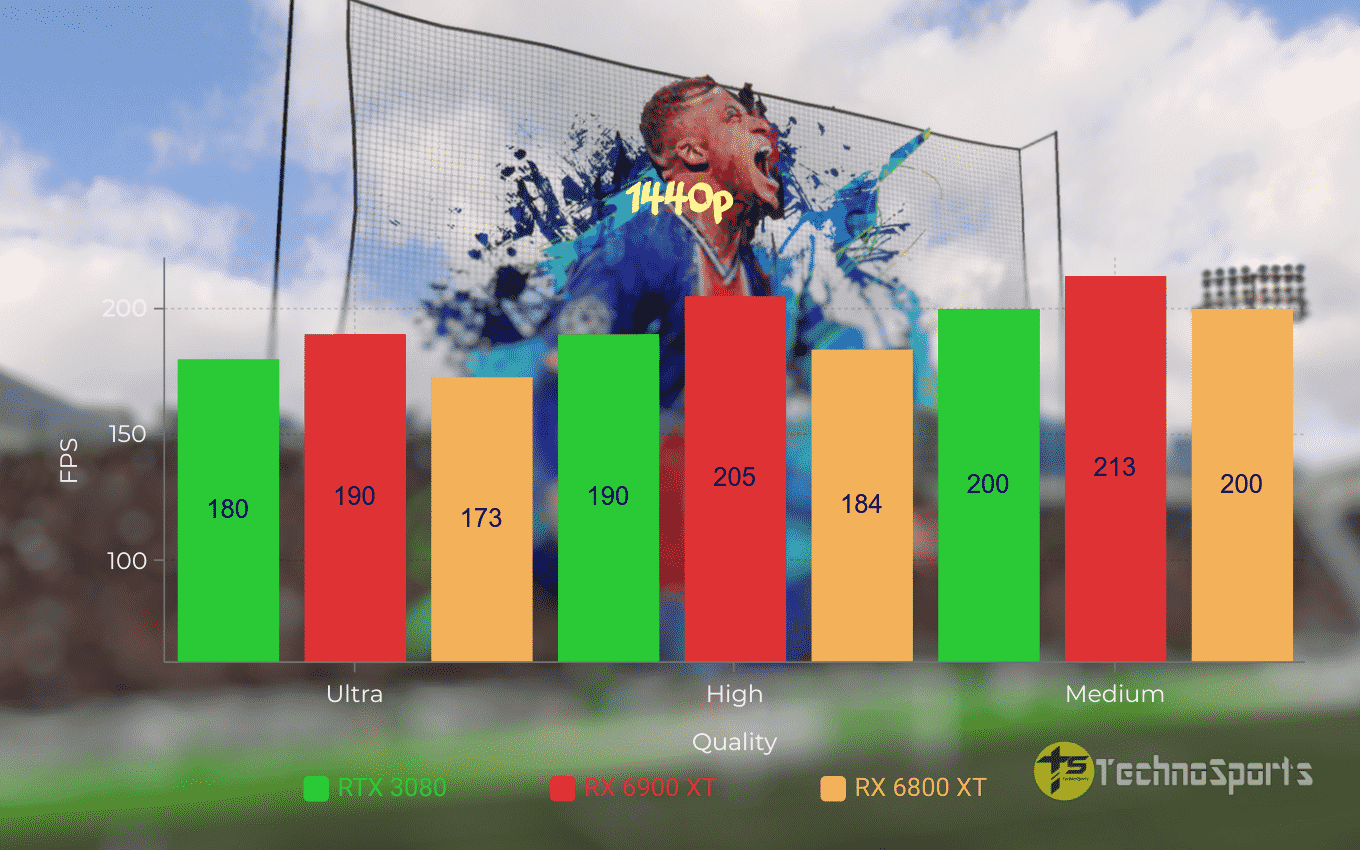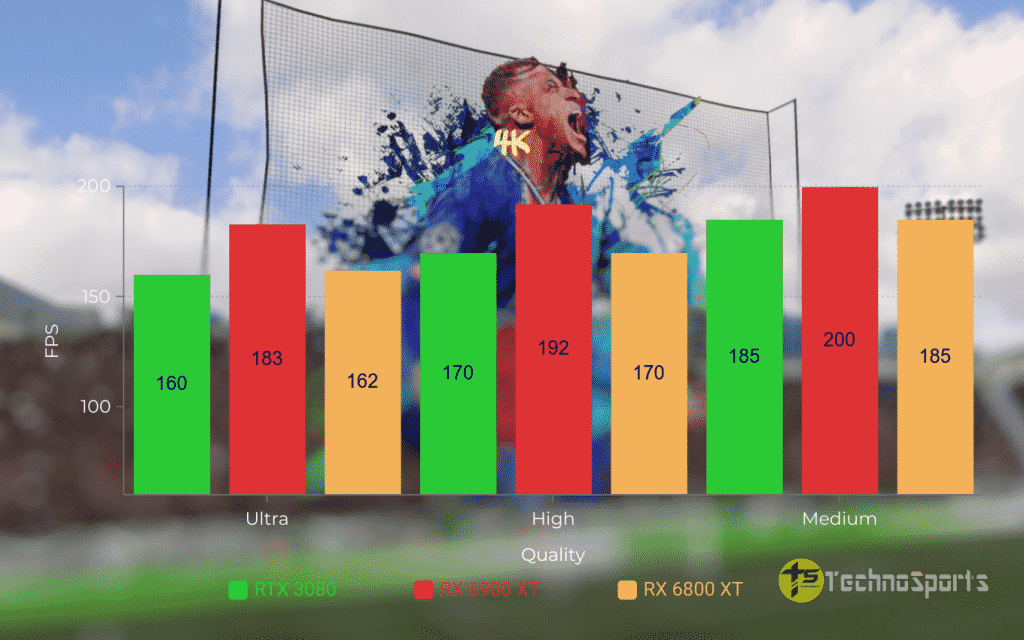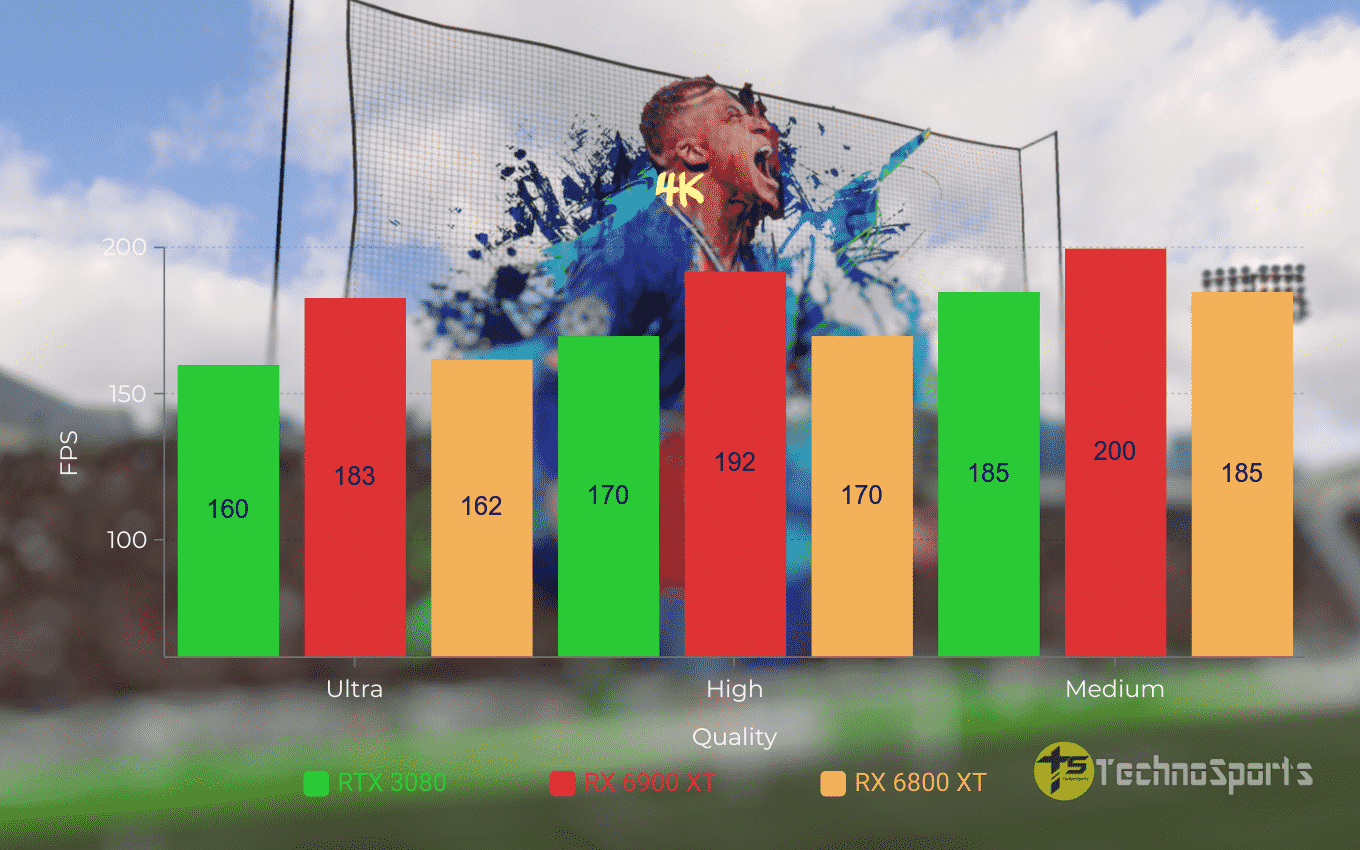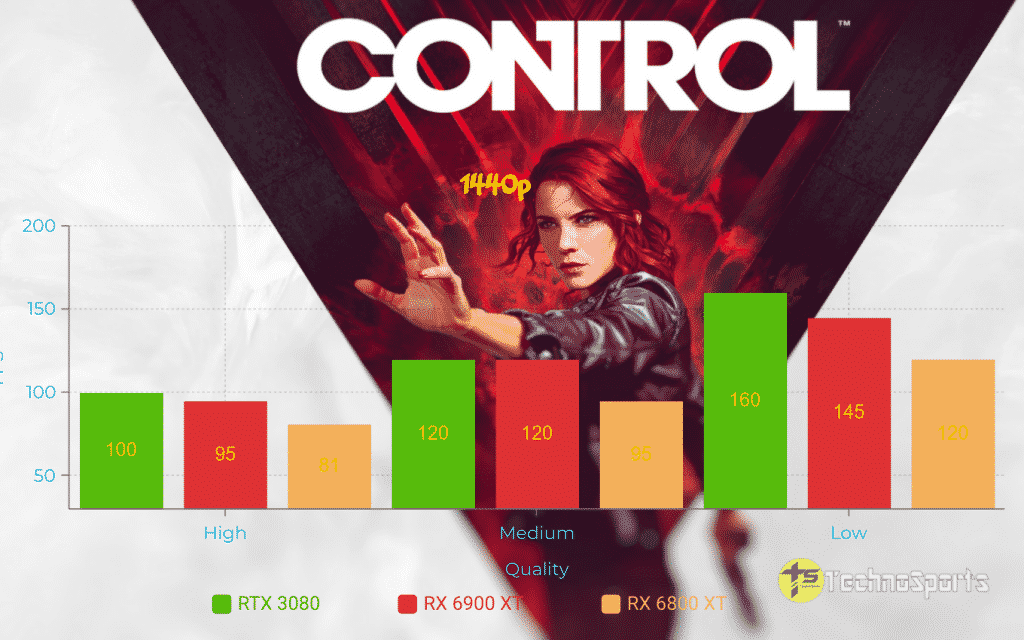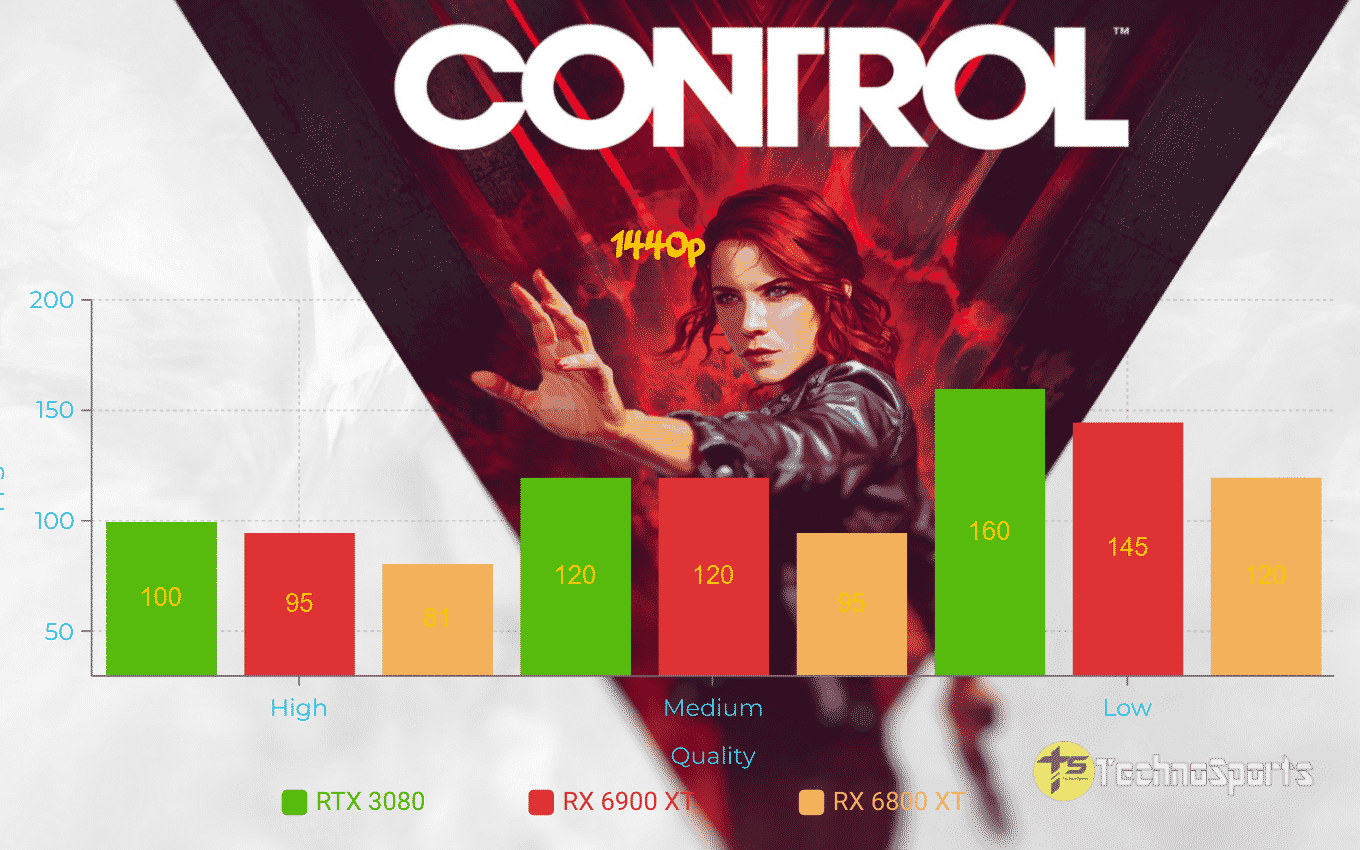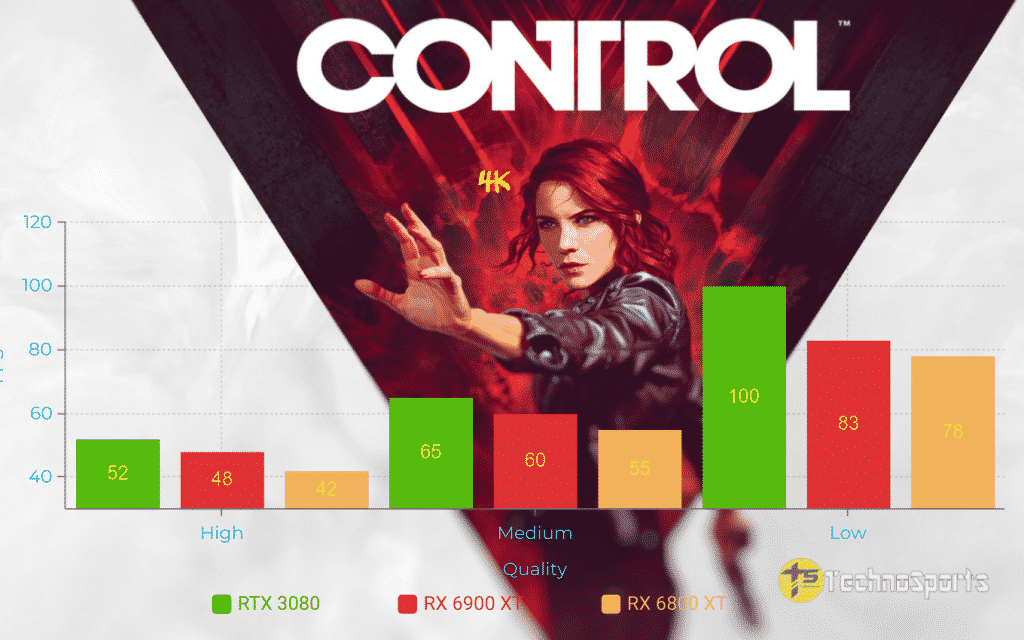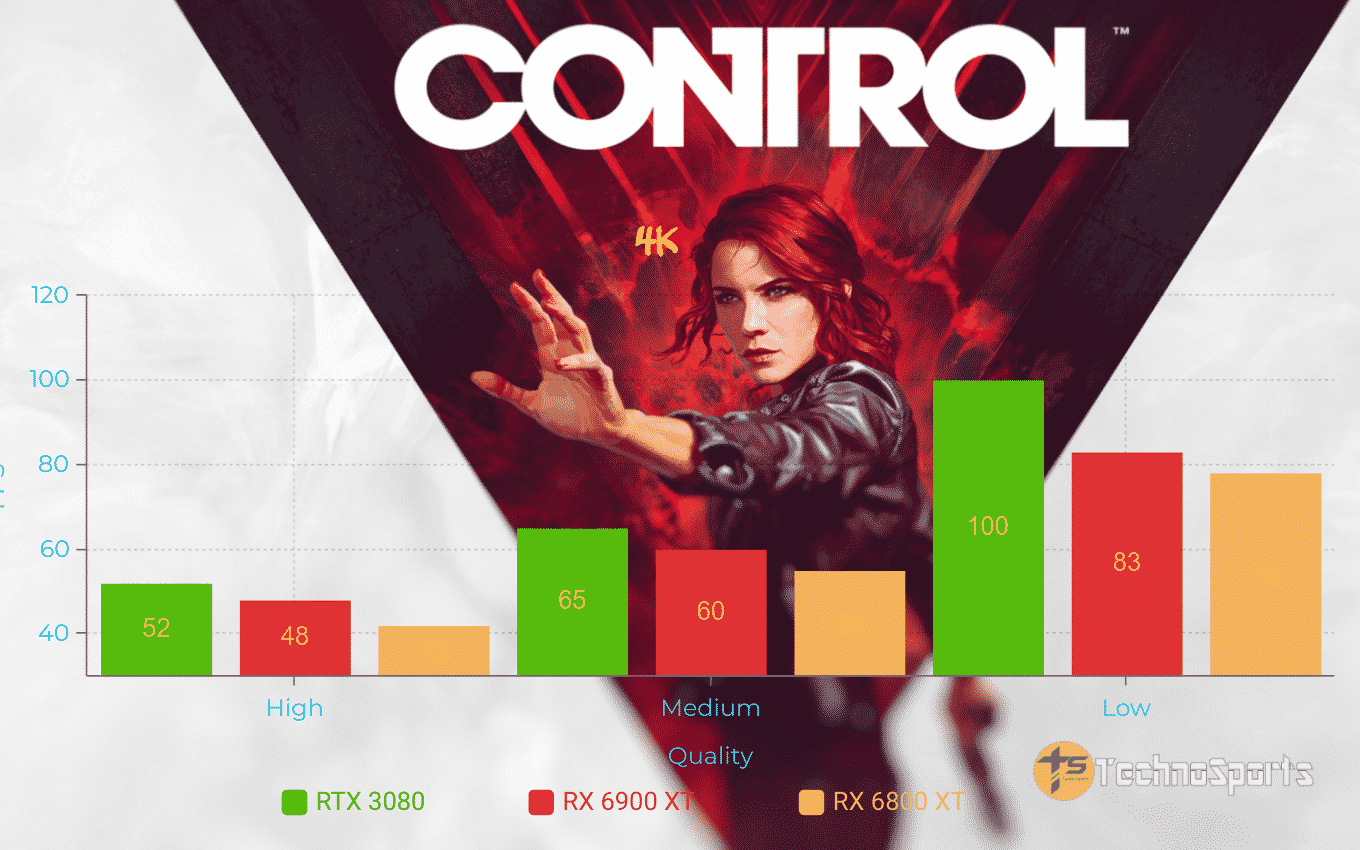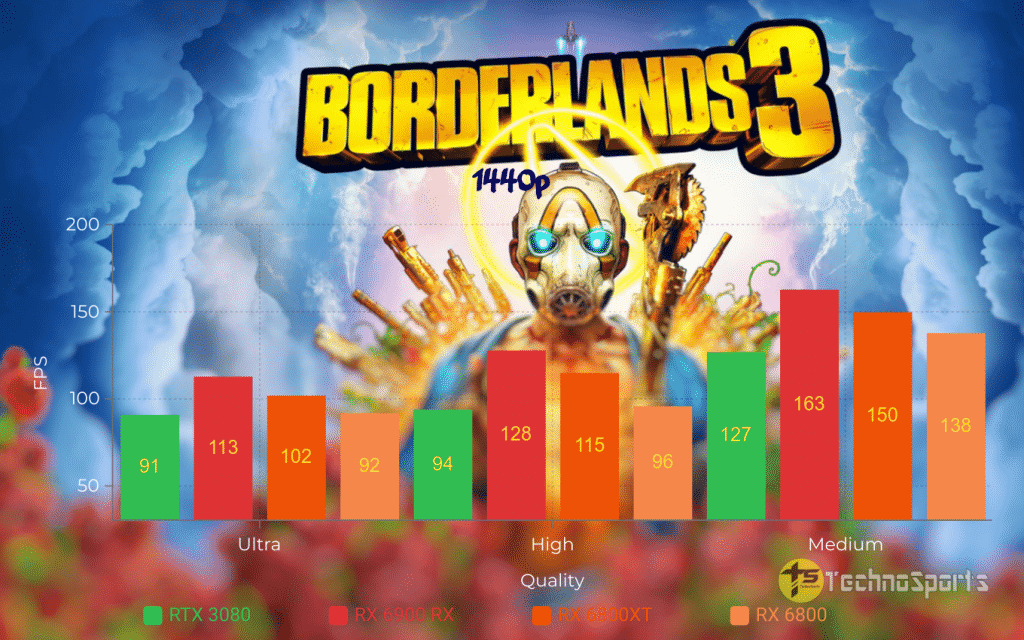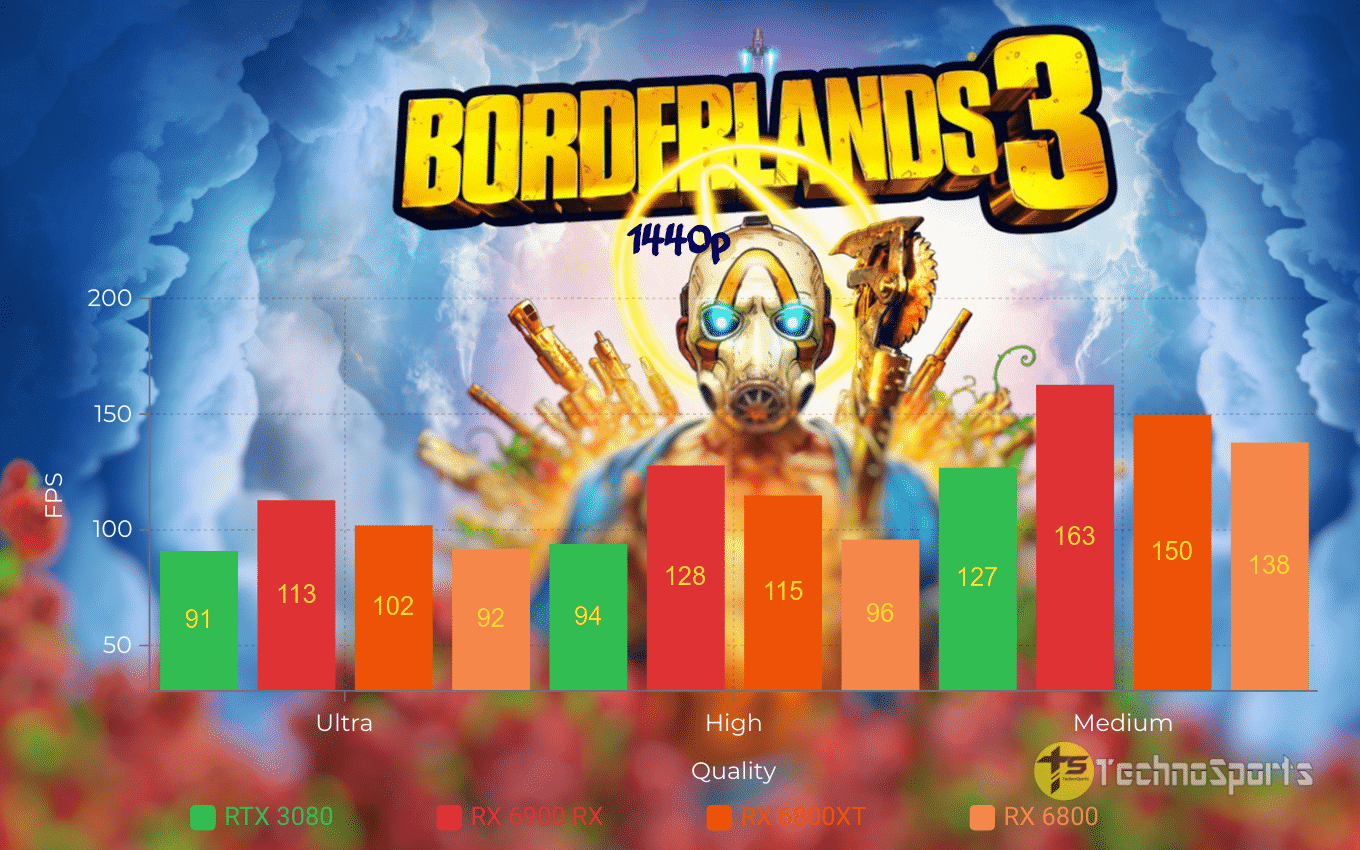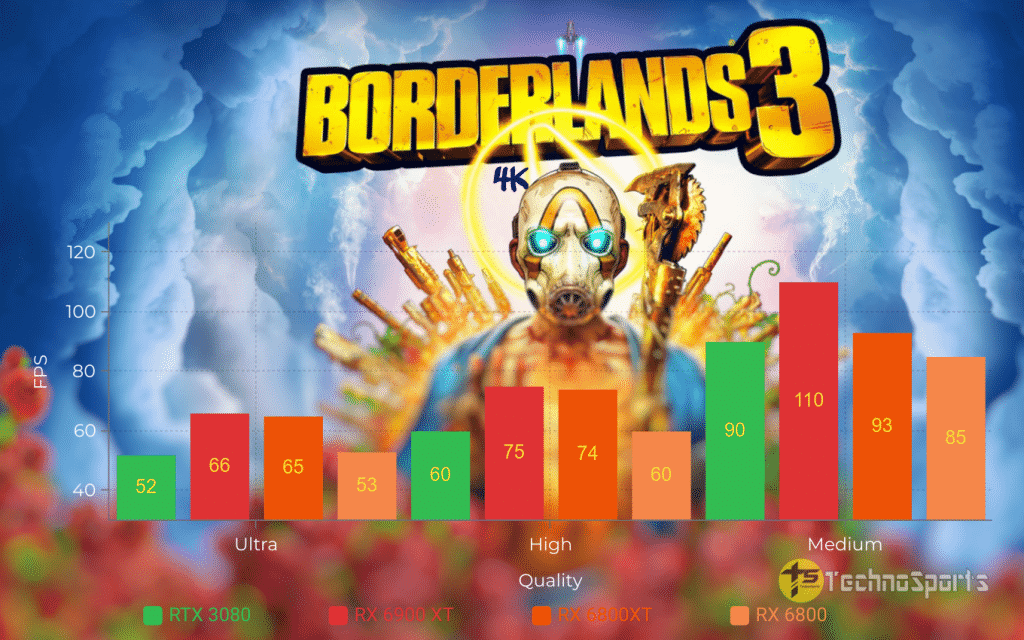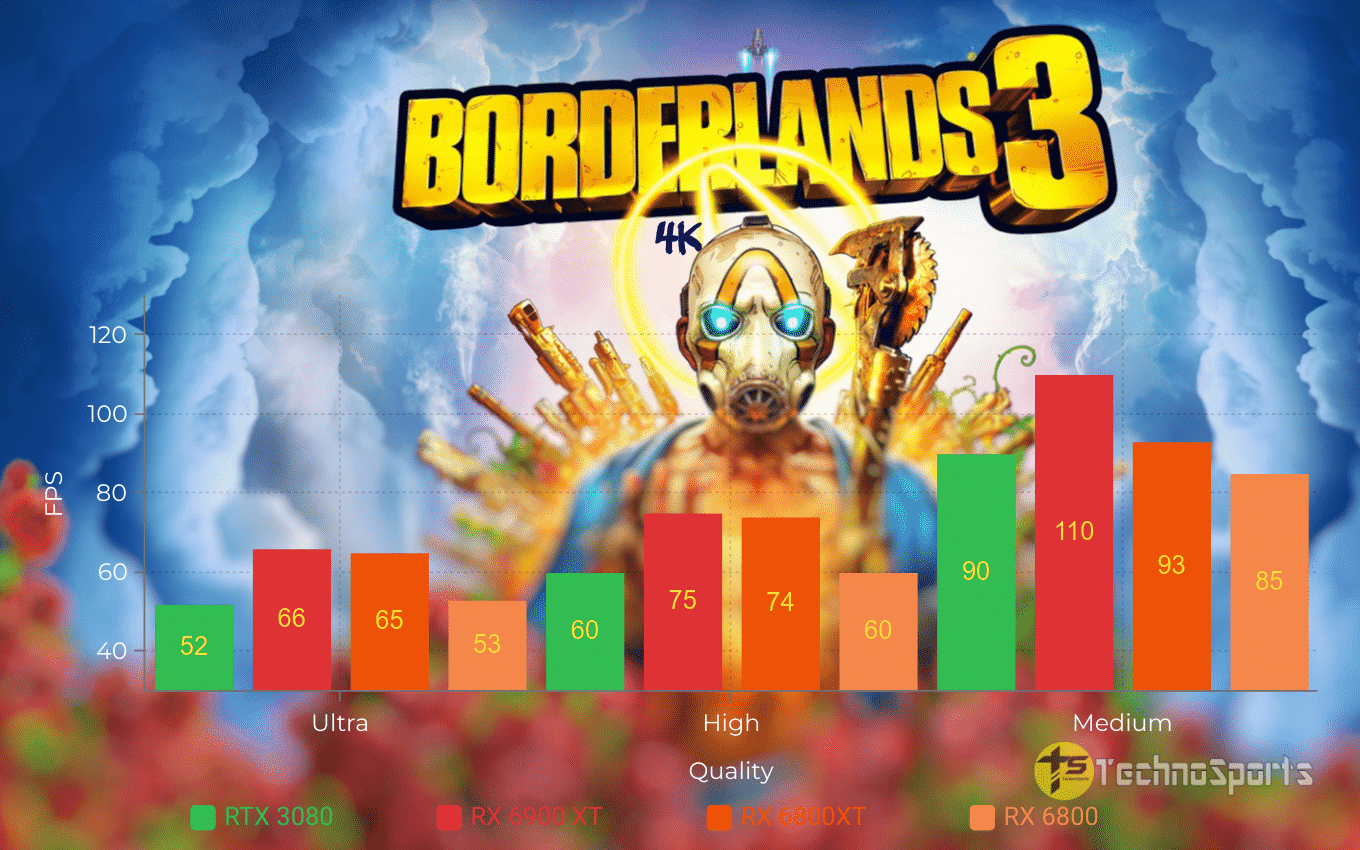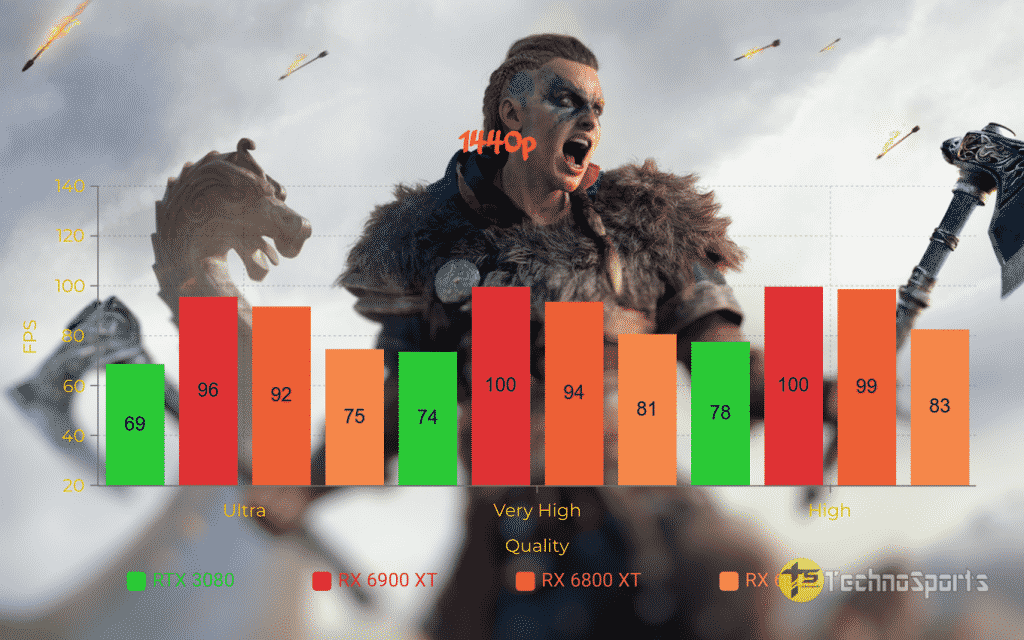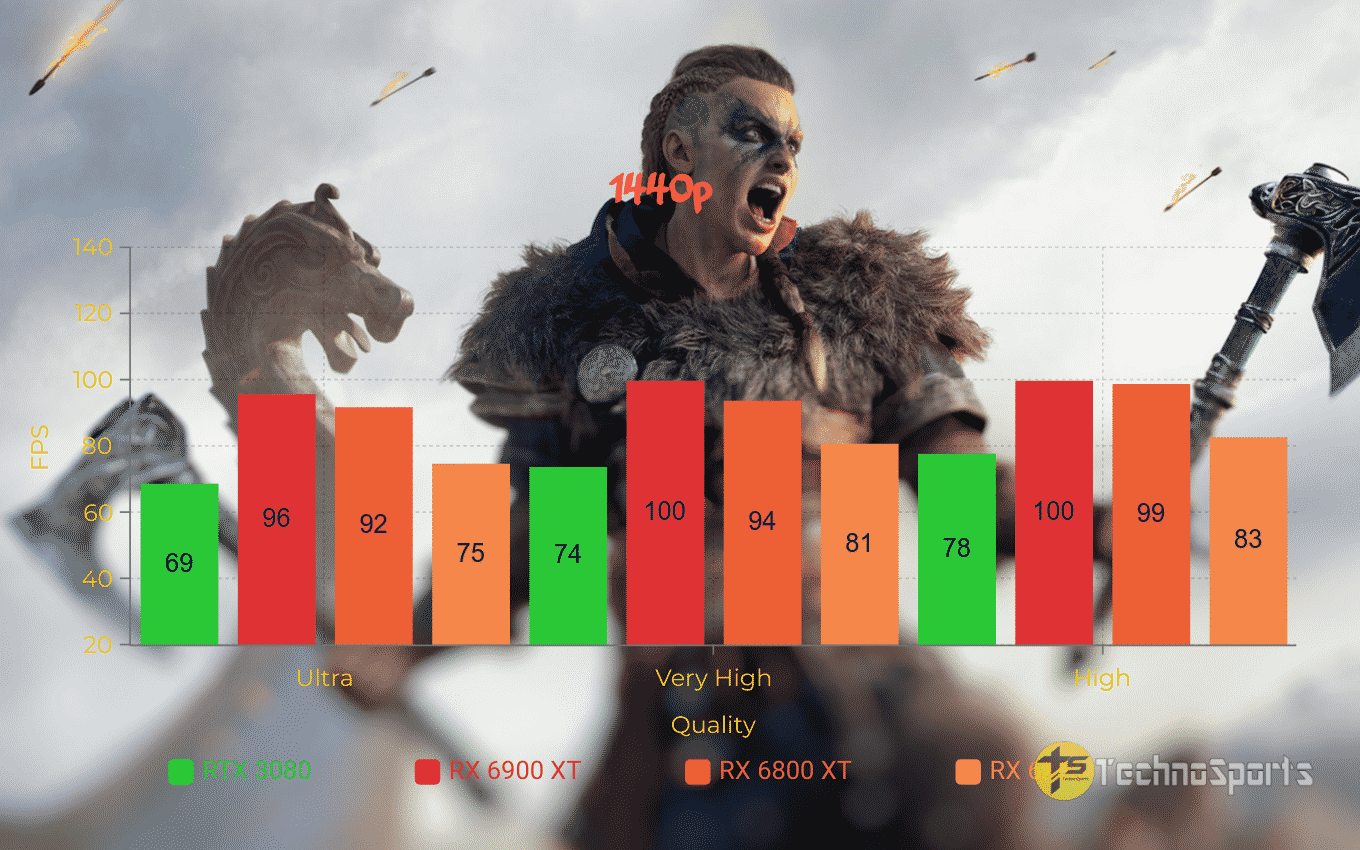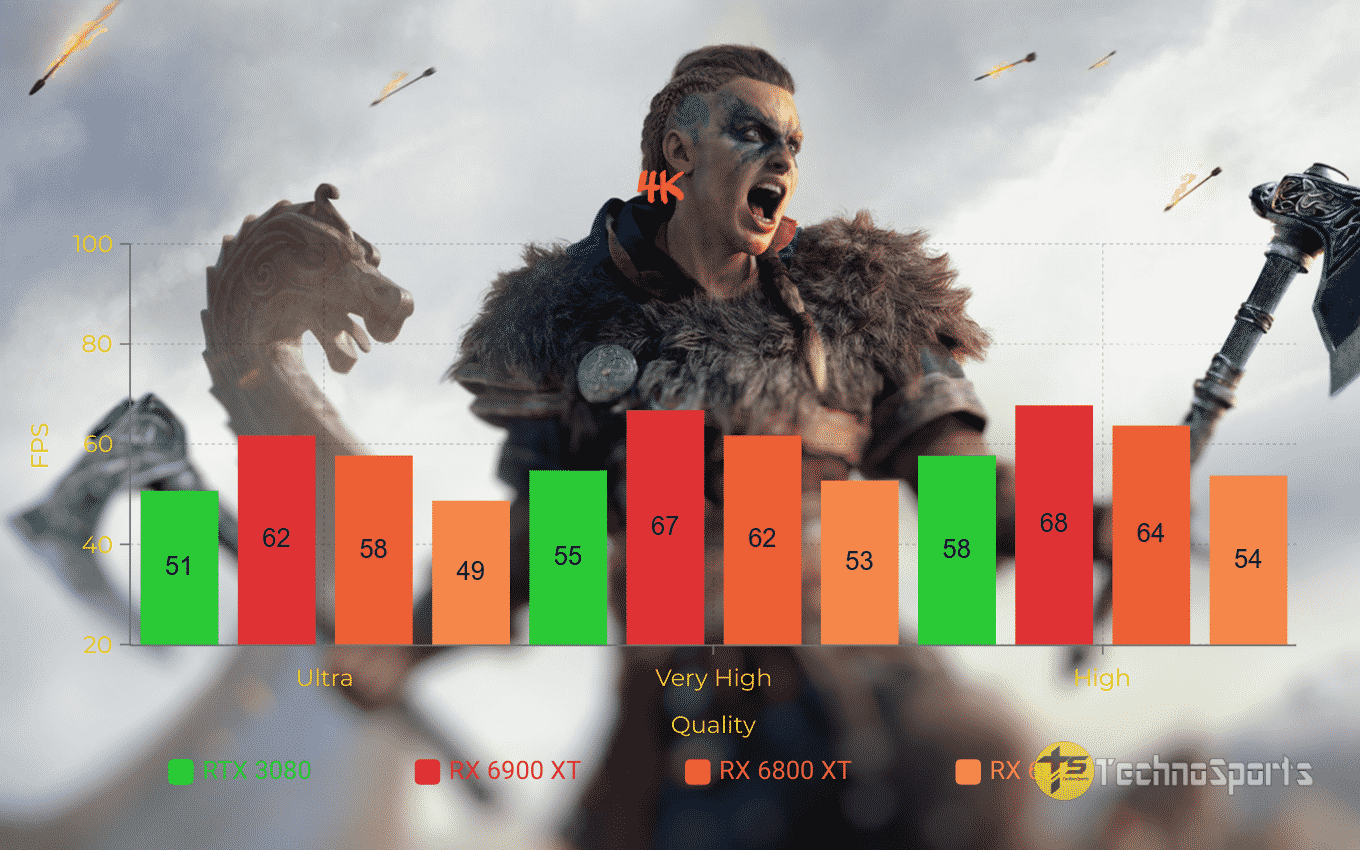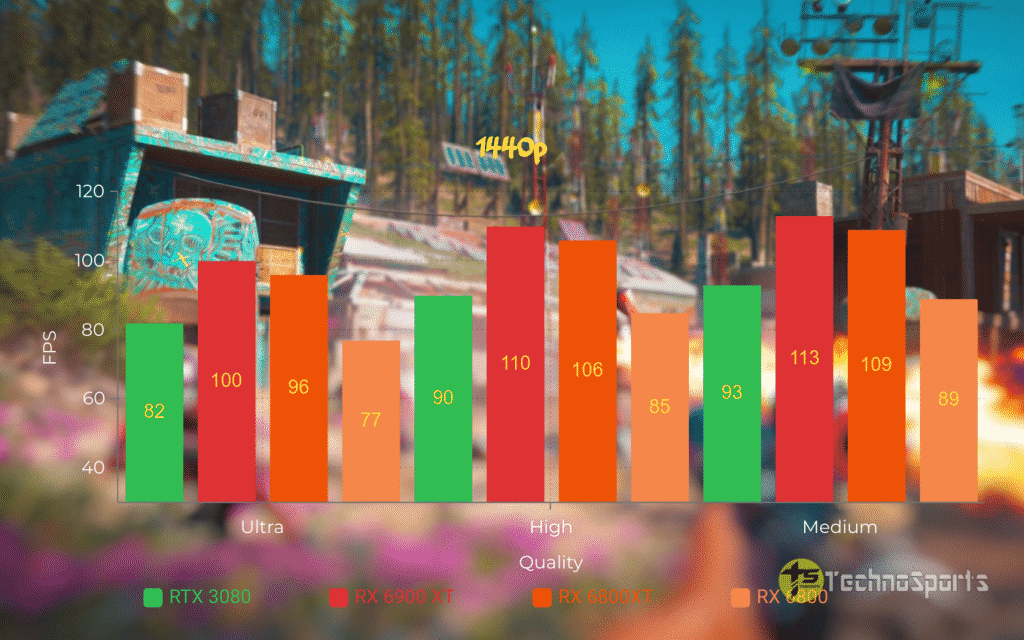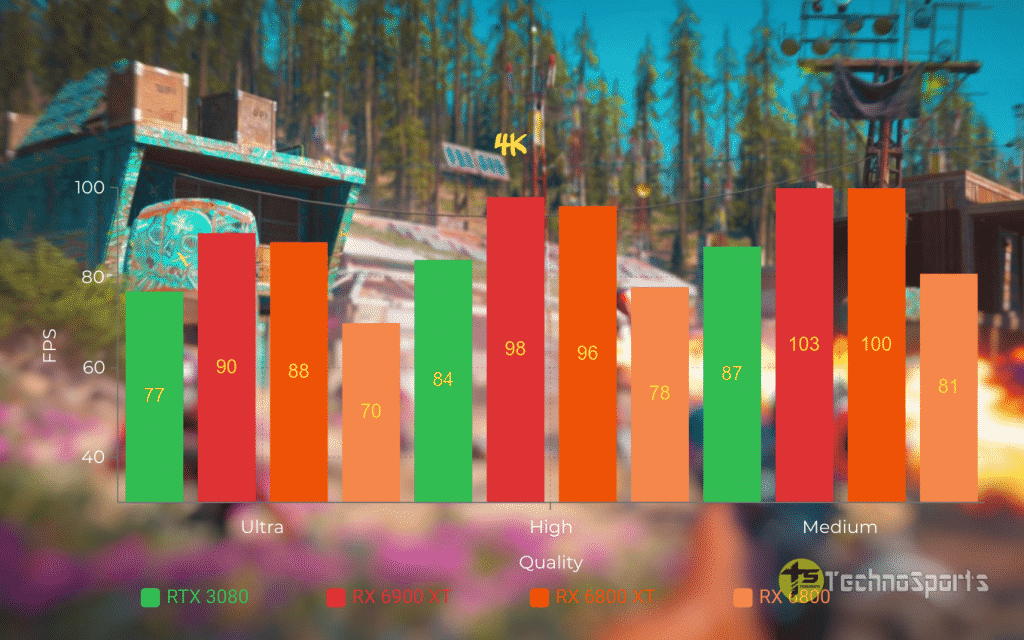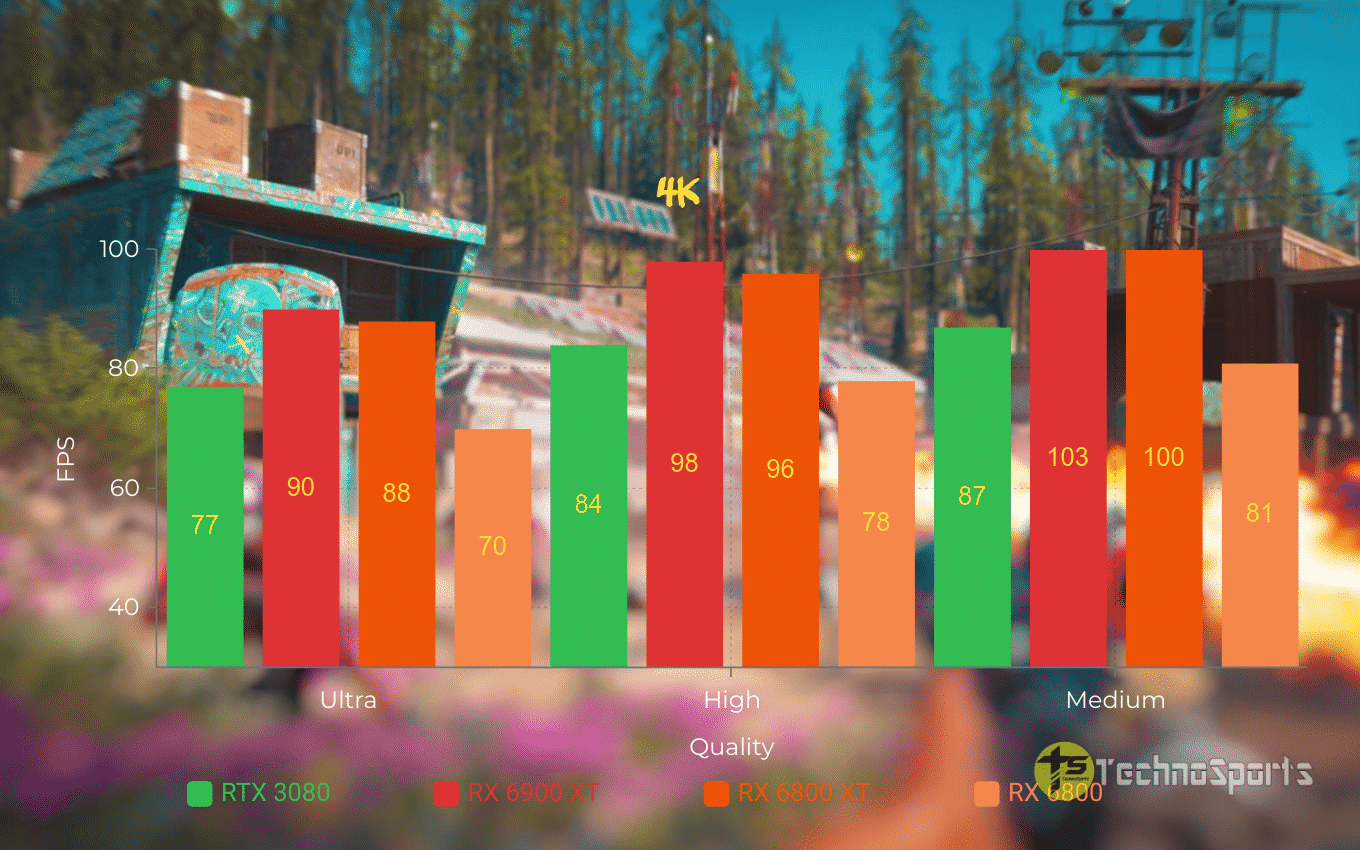 As you see, the RX 6900 XT is way ahead of NVIDIA's RTX 3080 and its RX 6800 XT as well, but in comparison to the RX 6800 XT, the Radeon RX 6900 XT is a bit less convincing as there's not a huge performance gain in gaming. Even though both the 6900 XT and the 6800 XT have the same TDP, the premium GPU draws more power and gets a bit hotter.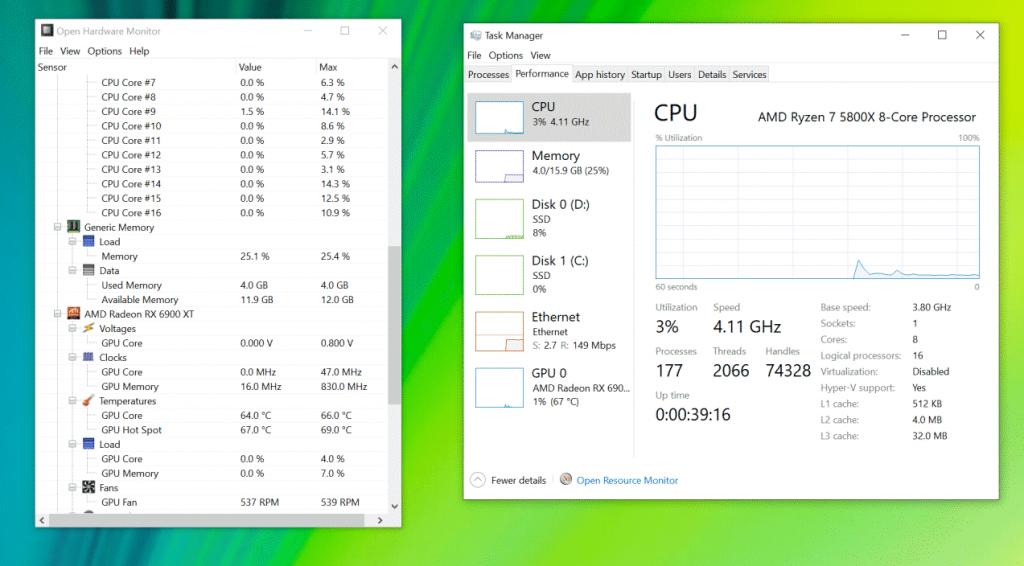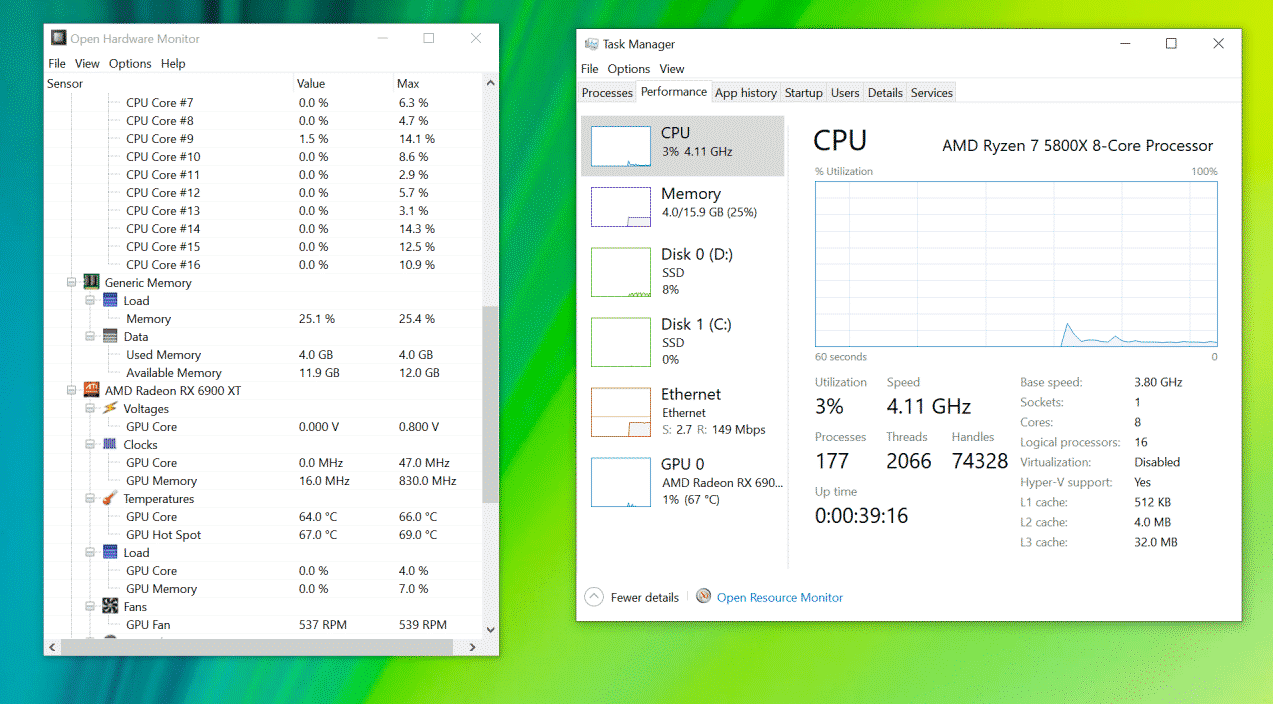 It is quite efficient in HPC workloads but sometimes end up drawing more power and causing power spikes, so at least use a 1000W TDP PSU to keep your PC safe.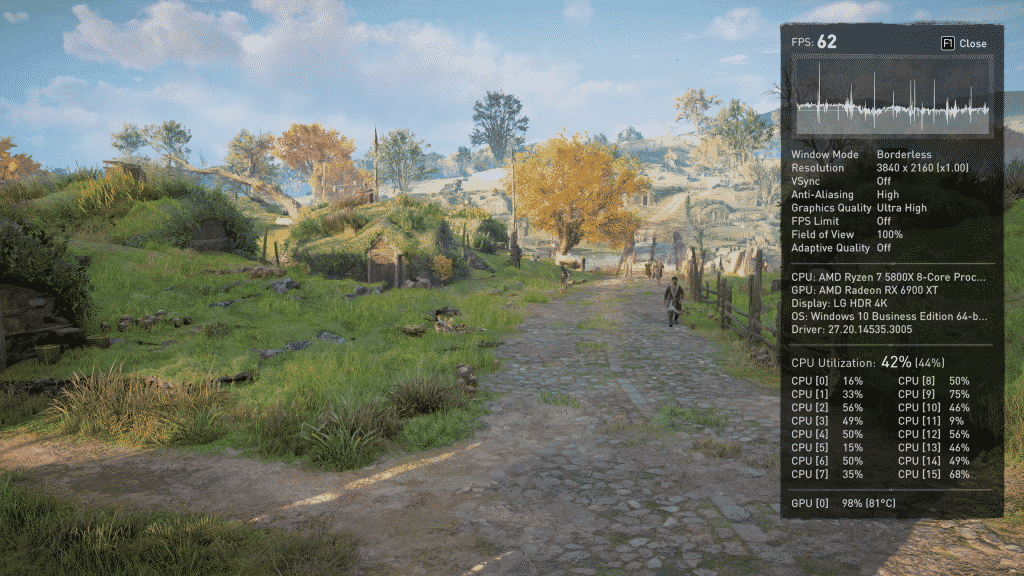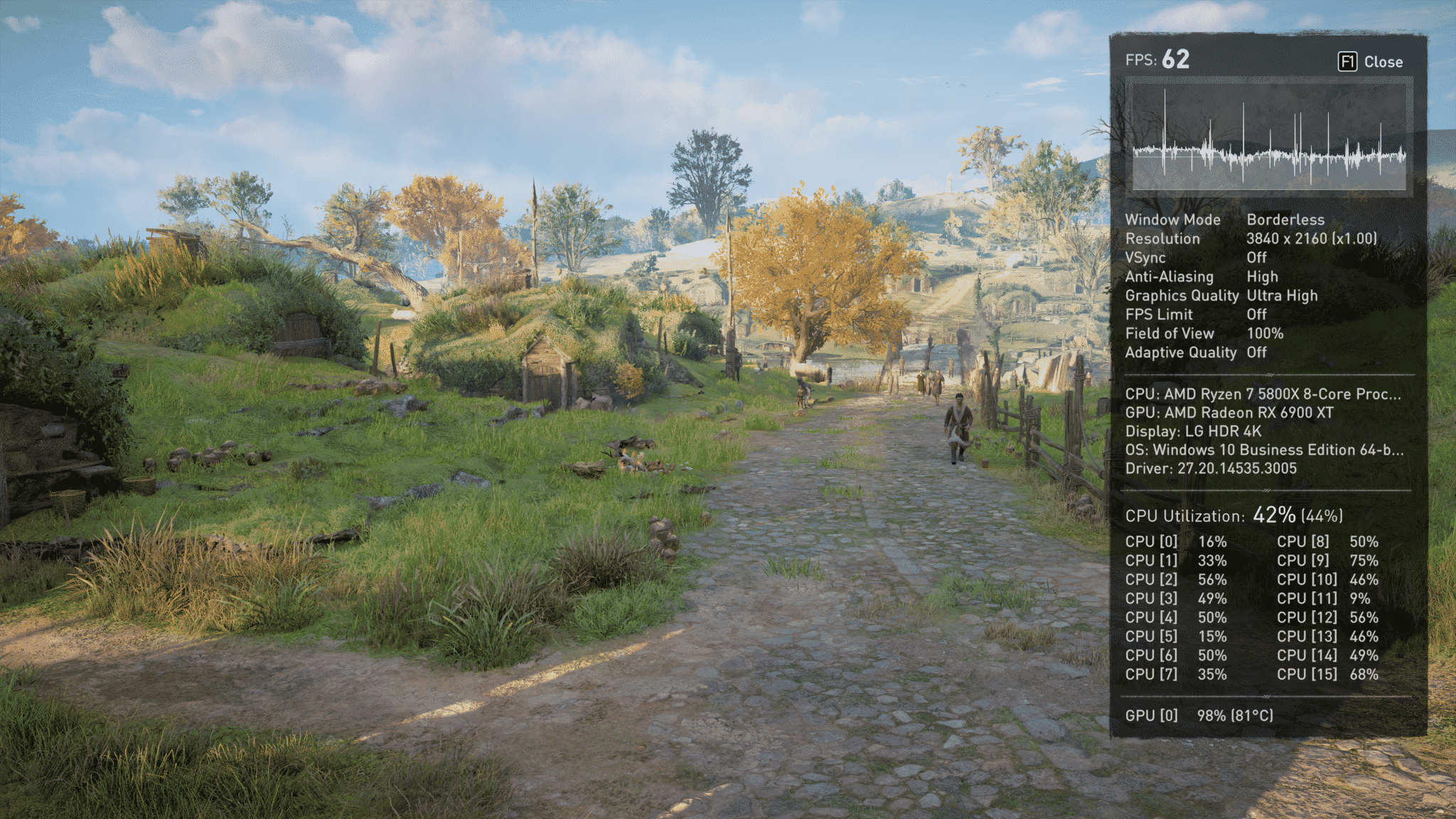 While during prolonged gaming sessions, the AMD reference GPU did end up getting hotter, which is a bit of concern but in terms of performance, you can't even complain. So, try to get a good custom Radeon RX 6900 XT to get the best out of the AMD Navi chip inside.
Verdict
Obviously, the RX 6900 XT is the absolute best but is a bit expensive and hard to find GPU; however, the RX 6800 XT, which is a bit less costly, is a better value in my frank opinion. We have seen many times that a well thermal design can unlock the full potential of these AMD GPUs, so a custom GPU by Sapphire, ASUS, Gigabyte, or any OEM might be more effective.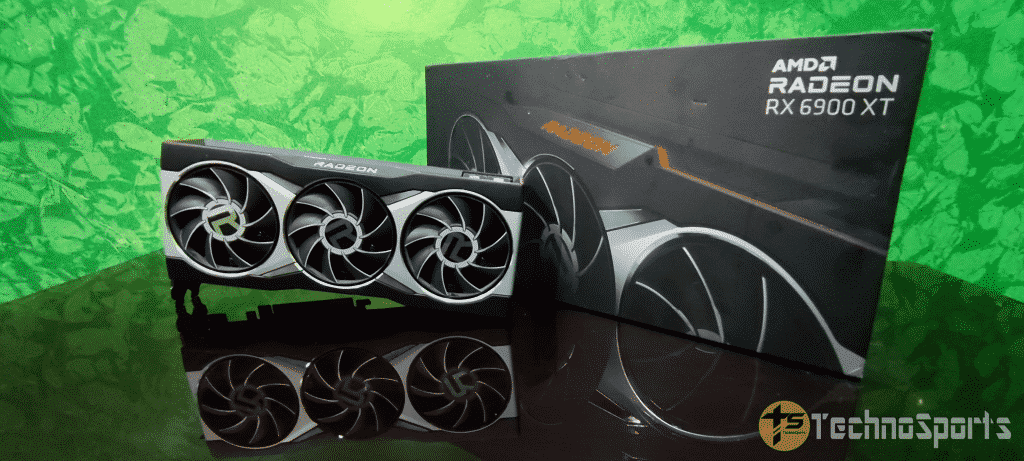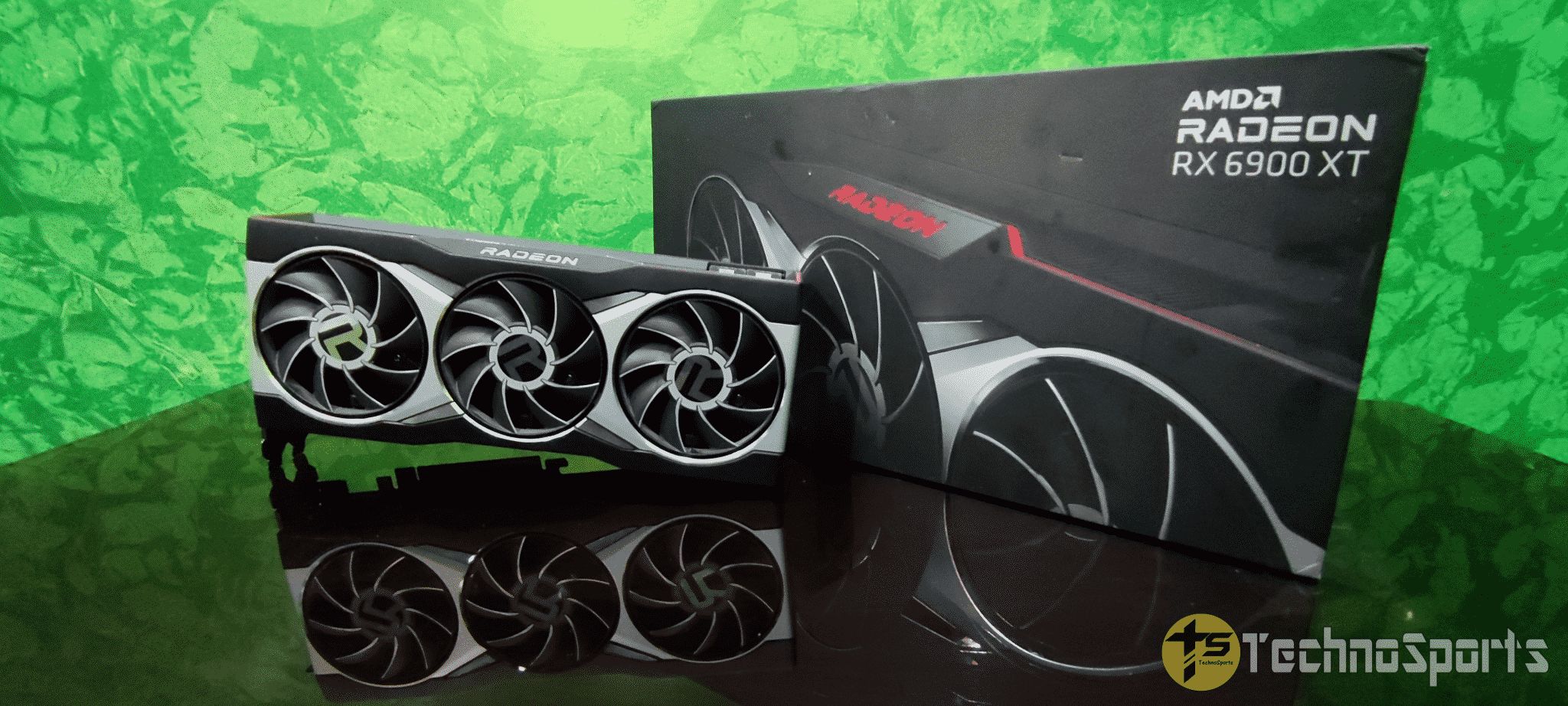 The AMD Radeon RX 6900 XT at Rs. 79,990, plus 18% GST for the reference GPU might give you some extra frames and more if you overclock or use a custom GPU, but the RX 6800 XT is AMD's best value-for-money GPU at Rs. 64,990, plus 18% GST.
However, getting your hands-on with these AMD cards in the midst of a GPU shortage is unrealistic but do note that whichever AMD GPU you might end up buying in the premium segment, you won't regret it. Hopefully, AMD improves its ray tracing performance in the coming days and brings the DLSS alternative to challenge NVIDIA's exclusive benefits.