- Advertisement -
The year 2021 will be a very interesting and important year in the laptop gaming market as we will see both AMD and Intel battling with their latest gaming-centric mobile processors. In 2020, AMD was very much the preferred option over Intel when it came to gaming processors for laptops but things could take a turn in 2021.
Intel's Tiger Lake CPUs are very promising, while AMD's Zen 3 architecture is absolutely stunning as well. So, the contest seems to be heating up; however, till now, as per the leaks we have got, Intel's 8-core Tiger Lake-H series processor seems to be nowhere.
Both Intel's Core i5 and Core i7 CPUs are quad-core with no signs of a 6-core or an 8-core CPU until now. Here are the leaked gaming CPUs known so far, and their scores are compared side-by-side:
Core i5-11300H vs Ryzen 5 5600H
- Advertisement -
We spotted both of these CPUs yesterday, thanks to @TUM_APISAK, however, the multi-core score of the Core i5-11300H has taken a huge bump going from 4024 points to as much as 4912 points with just 4 cores.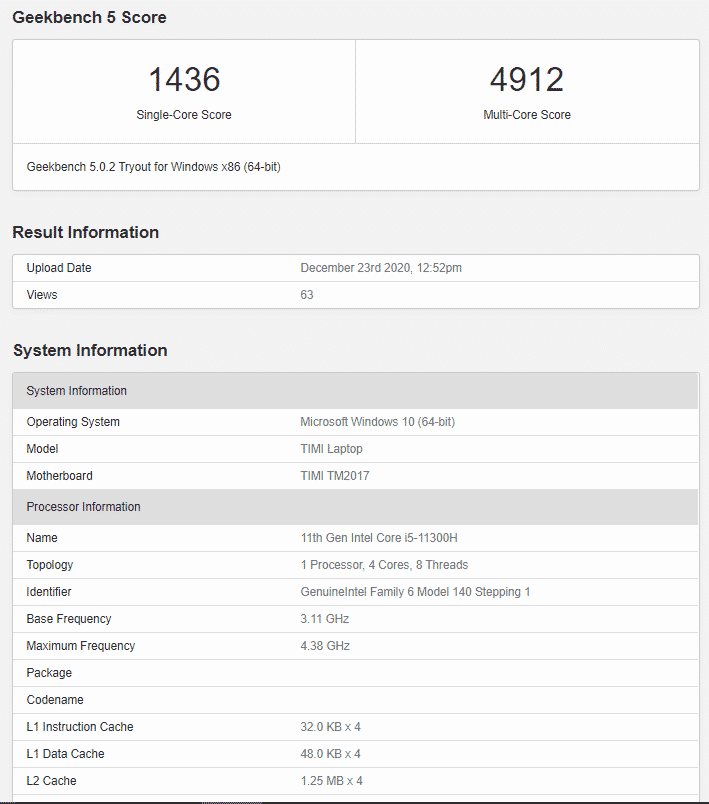 Also, the multi-core score of the Ryzen 5 5600H, also spotted yesterday, has increased from 5713 points to 5994 points, not to forget, with 12 threads on board.
As you see the scores, side-by-side, Intel has kept a good lead in single core performance, while AMD still leading the multi-core, thanks to 6 cores. I think AMD can squeeze more out of the CPU with proper cooling although the scores look fair to me as the Ryzen 5 5600X also manages a similar kind of scores but comes with higher clock speeds and TDP.
- Advertisement -
At 4.24GHz boost clock speeds, this could be the maximum multi-core scores obtained by AMD whereas Intel is leading with impressive 4.38 GHz boost frequencies. This is indeed helping Intel to gain this much performance even with 8 threads, both Intel and AMD's IPC seems to be on par with each other and it will be interesting to see which CPU performs better in real-world game titles.
Core i7-11370H vs Ryzen 7 5800H
Most gamers prefer another interesting fight between two higher-end gaming CPUs as both Core i7 or Ryzen 7. Although making this 4-core vs. 8-core comparison doesn't fair, but as for now, there's no sign of a 6-core or 8-core CPU from Intel, so, as named the Core i7-11370H, this will be used for comparison.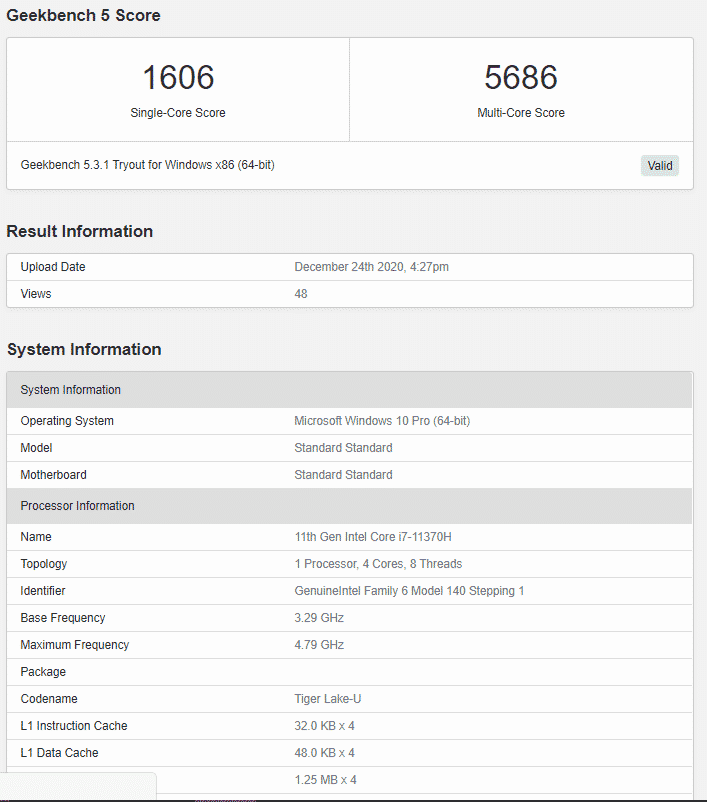 Well, Intel's single-core performance is massive, scoring a massive 1606 points, thanks to 4.79 GHz boost frequency. Whereas the 8 core, 16 threaded Ryzen 7 5800H also scores a healthy 1475 points in single-core benchmarks and scoring a massive 7630 points in multi-core.
- Advertisement -
The good increase in single-core performance shall help both of the CPUs to provide good gaming performance whereas Intel managing 5686 points with just 8 threads is amazing. However, at the end of the day, what will matter though is the price, if both of these CPUs come in at almost same price everyone will go for Ryzen 7 5800H.
Where is Core i9? vs R9 5900HX
As for now, there's no sign of a Core i9 Tiger Lake-H processor, but AMD will be launching actually three Ryzen 9 CPUs – Ryzen 9 5900H, Ryzen 9 5900HS, and Ryzen 9 5900HX. Pretty sick portfolio, isn't it? Well, the Ryzen 9 5900HX will be the first overclockable laptop CPU in the market, introduced by AMD.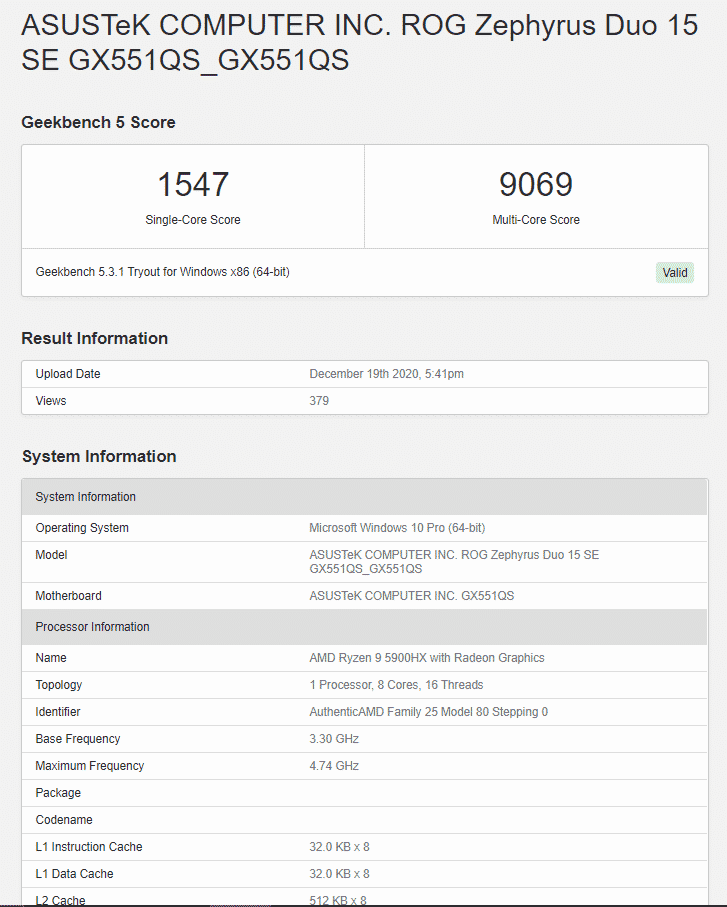 Obviously, this flagship CPU needs to be cooled and maintained well to get the best results, with a scope of getting better scores every day, thanks to overclocking ability. As for now, Asus seems to be confirmed to use the CPU on its ROG Zephyrus Duo 15 gaming laptop.
The 8-core CPU has an impressive 4.74 GHz boost frequencies that helps the Ryzen 9 5900HX score a massive 1547 points in single-core and 9069 points in multi-core. I won't be surprised to see the performance scores increasing over time.
It will not take long to see these CPUs live in action as CES 2021 is now weeks away and the year 2021 will be a year for laptop gamers with both AMD and Intel battling to be the mobile gaming champion.
- Advertisement -