A semiconductor foundry (commonly called a fab; also known as a semiconductor fabrication plant) is a factory where devices such as Integrated Circuits (IC) are manufactured.
The operation of a semiconductor fab done by a business for the purpose of fabricating the designs of companies such as the fabless semiconductor companies is known as a foundry. A pure-play semiconductor foundry is a foundry that does not also produce its own designs and if a foundry makes its own designs, it's called an integrated device manufacturer (IDM).
Here are the Top 10 Semiconductor Foundries of the World
TSMC

This comes as no surprise as the Taiwan Semiconductor Manufacturing Company, Limited (TSMC) has been the leader of the market for many years now. The world's most valuable semiconductor company, TSMC is one of the biggest companies in Taiwan and the world's largest dedicated independent (pure-play) semiconductor foundry. With a global capacity of about 13 million 300mm equivalent wafers per year, the Taiwanese company makes chips for customers with process nodes from 2 microns to 5 nanometers. Some of the biggest customers of TSMC include Apple and Huawei.
Samsung Electronics
Samsung Electronics started working on the foundry business in 2006 and positioned it as one of the strategic pillars for semiconductor growth. Since then, Samsung has been a leader in semiconductor device fabrication and has always been competing with TSMC for the top spot. In 2010, the company began mass-production of a 20 nm class semiconductor manufacturing process, followed by a 10 nm class (chips made using process technologies between 10 and 20 nm) Fin Field Effect Transistor (FinFET) process in 2013, and 7 nm FinFET nodes in 2018. They also began production of the first 5 nm nodes in late 2018, it is its own biggest customer as Samsung is also one of the leaders in electronic products.
GlobalFoundries
GlobalFoundries is an American company created by the divestiture of the manufacturing arm of Advanced Micro Devices (AMD). The firm manufactures ICs in high volume mostly for its customers including AMD, Qualcomm, STMicroelectronics, and Broadcom. It has three wafer fabrication plants (one 200mm and two 300m) in the USA, five 200 mm plants in Singapore, one 300 mm plant each in Germany and Singapore.
UMC
United Microelectronics Corporation is another Taiwanese company on the list and was founded as Taiwan's first semiconductor company in 1980. It has four 300 mm fabs, one each in Taiwan, Singapore, China, and Japan. It manufactures integrated circuit wafers for fabless semiconductor companies.
SMIC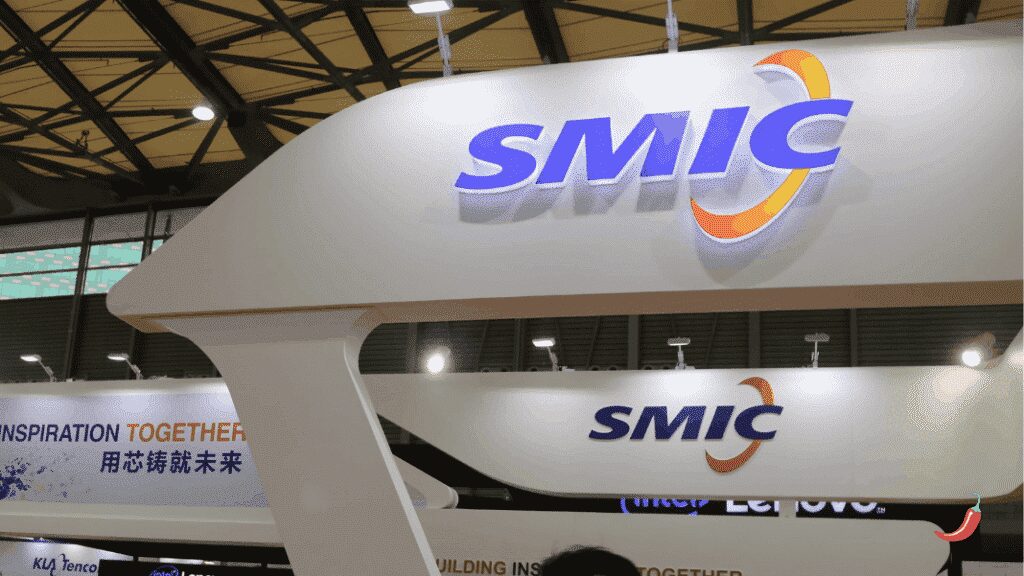 Semiconductor Manufacturing International Corporation (SMIC) is a Chinese semiconductor foundry with wafer fabrication sites all over mainland China. Broadcom, Qualcomm, and Texas Instruments are some of its customers for its IC manufacturing services on 350 nm to 14 nm process technologies.
Tower Semiconductor
Tower Semiconductor is an Israeli-American company that manufactures specialty analog ICs for semiconductor companies such as Broadcom, Intel, Panasonic, Samsung, Teledyne, Semtech, and Skyworks Solutions. The company operates seven manufacturing facilities scattered in Israel and America with five 200mm and one each of 150mm and 30mm.
Powerchip
Powerchip Technology Corporation is a Chinese company formerly known as Powerchip Semiconductor Corp. manufactures and sells semiconductor products, in particular memory chips and other ICs. The company owns two 8-inch and three 12-inch wafer fabs with around 7,000 employees.
VIS
Vanguard International Semiconductor Corporation, formerly a subcontractor for TSMC primarily focusing on the DRAM production, in 2004 transformed into a pure-play foundry service. The Taiwanese company is sponsored by the Industrial Technology Research Institute. It manufactures iCs and microelectromechanical systems (MEMS) as well as analog/mixed-signal chips
Hua Hong Semi
Hua Hong Semi is a pure-play Chinese semiconductor foundry. According to Bloomberg, it primarily focuses on the research and manufacturing of semiconductors on 200mm wafers for speciality applications, including embedded non-volatile memory and power discrete. The Chinese company's products are used in consumer electronics, computing, industrial, communication, and automotive markets in China, the US, Europe, Japan, and other Asian countries.
DB HiTek
DB HiTek Co., Ltd. operates as an IC foundry company in South Korea. According to information provided by Bloomberg, the company provides comprehensive foundry services and designs and manufactures system ICs. It was formerly known as Dongbu HiTek Co., Ltd. It offers process technologies nodes ranging from 90nm to 0.35um that enable the production of advanced ICs. It was founded in 1953 and is based in Bucheon, South Korea.
According to MarketReportsWorld, they have "been monitoring the global semiconductor foundry market and it is poised to grow by USD 26.47 bn during 2020-2024, progressing at a CAGR of 7% during the forecast period."