LeBron James and Anthony Davis will suit up for Wednesday's preseason game against the Phoenix Suns, making their first NBA game since winning the Finals in October, said Los Angeles Lakers check Frank Vogel.
On a video conference call with reporters, Vogel said, "I do plan on playing AD and LeBron some first-half minutes, but just to kind of get their feet wet."
James, who turns 36 this month, finalized a two-year, $85 million extension this offseason, and 27-year-old Davis signed a five-year, $190 million pact to remain in LA as the big men look to defend the Lakers' title.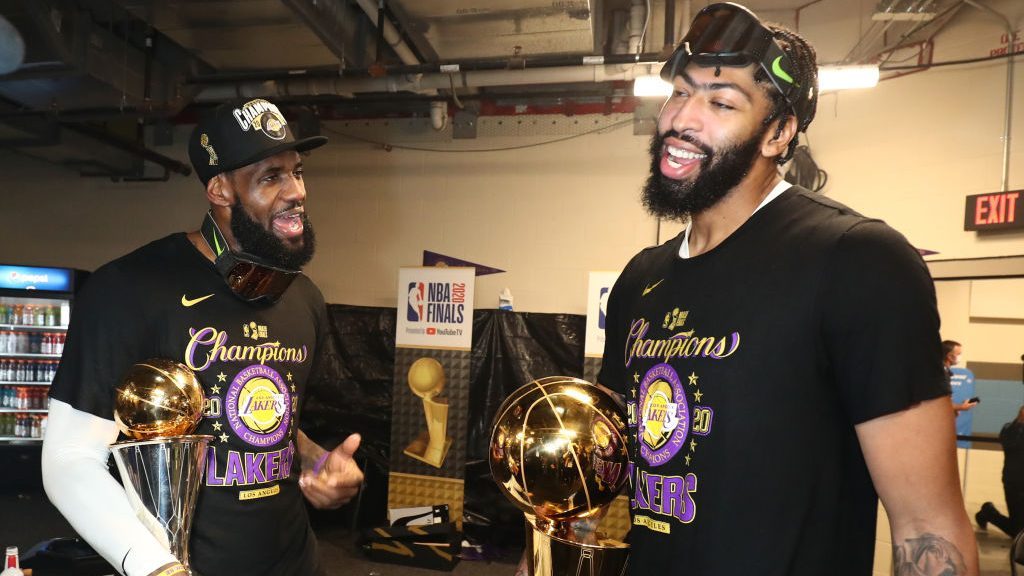 Both James and Davis sat out of the Lakers' first two preseason games against the LA Clippers to rest. The franchise is easing the duo's workload after training camp opened only seven weeks after the Lakers defeated Miami in Game 6 of the Finals on October 11.
"I just want to see them go out and try to get a rhythm," said Vogel. "Get comfortable with some of their new teammates and try to get their legs under them a little bit. We've been trying to intentionally every day monitor the amount of work put on those guys after the shortest offseason in history, and that will be no different with these next two preseason games."
James told reporters that with additions such as Dennis Schroder and Marc Gasol as playmakers, he will not necessarily reprise his role as point guard for the 2020-21 season, after leading the league in assists last season for the first time ever in his career.
The Los Angeles Lakers will be opening the season in one week on December 22 against the Clippers, and then you the Dallas Mavericks and Luka Doncic on Christmas day.