After the three-match ODI series and three-match T20Is, India and Australia will face each other for the 1st Test in Adelaide, starting from 17th of December, with one trophy each in both team's bags.
Australia clinched the ODI title and India bagged the T20Is title but now, the Border- Gavaskar trophy, starting from 17th of December will decide who's the best as both the team will start a fight for the ICC top test ranking.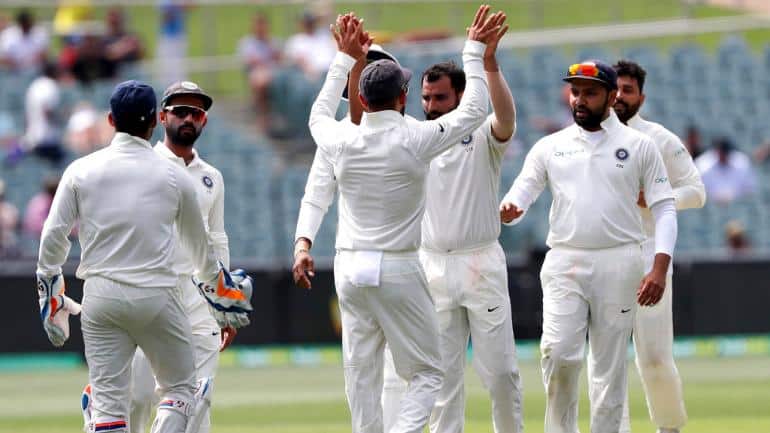 According to the ICC Test world rankings, Australia are currently at the top of the with 116 rating points. New Zealand is No.2 with 115 points and at No.3 is India with 114 points.
If India wins this Border-Gavaskar Trophy, India need just one win to jump two spots and claim the No.1 spot. They will get four points for the win while Australia will lose three and move to the third spot.
If Australia wins the series, they will retain their No.1 spot with 119 points, India will lose two points taking their total to 111 points. With this, they would lose a crucial lead over England who are fourth with 106 points.
If the match ends in a draw, then also India will climb up in the table and take the second spot just one point behind the Aussies.
It is also important to take a note of, that New Zealand can also become No.1 if they beat West Indies in the ongoing 2nd Test but the condition is India and Australia match has to end in a draw.
Another good news is that Rohit Sharma on Friday was declared fit and will leave for Australia on December 14, three days before the start of the Test series against the world's number one team. But will miss the first two test matches due to quarantine rule.
"Rohit has cleared the fitness Test and will soon be flying out to Australia," a senior BCCI official told PTI on conditions of anonymity.