- Advertisement -
The world's biggest electronics giant who is into storage and DRAM solutions for quite some time now has been making SSDs for the industry predominantly. So, to bring something new and exciting to the industry, Samsung has partnered with Xilinx.
The Samsung SmartSSD computational storage drive (CSD) is the industry's first adaptable computational storage platform. It accelerates data-intensive applications by 10X or more by pushing compute to where the data lives.
However, at the heart of the SmartSSD is the Xilinx Adaptive Platform, a powerful toolkit that enables customers to create customized, scalable applications to solve a broad range of data center problems. The SmartSSD CSD combines the uncompromising performance of hardware acceleration with total programmability, using common high-level languages like C, C++, and OpenCL.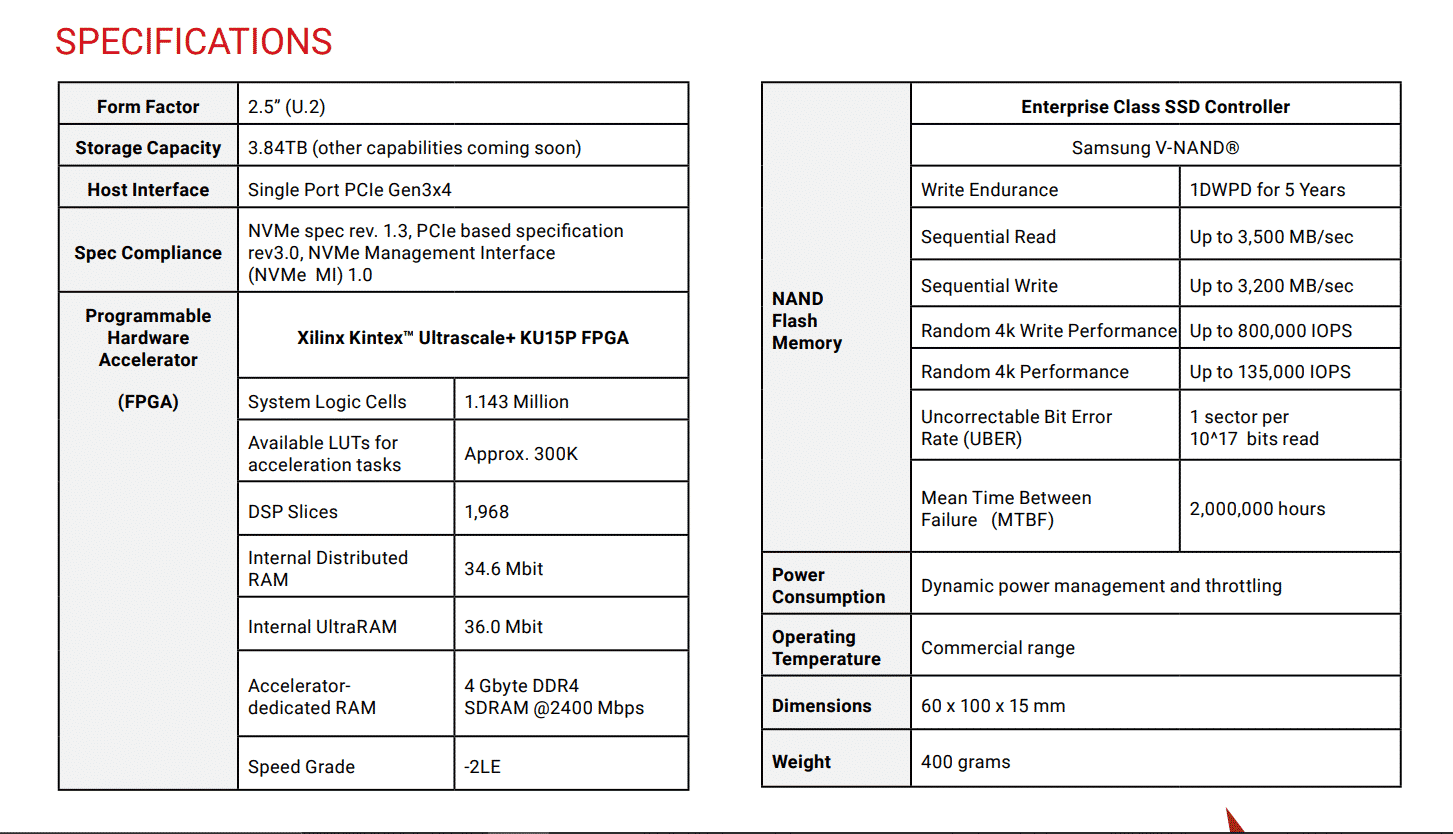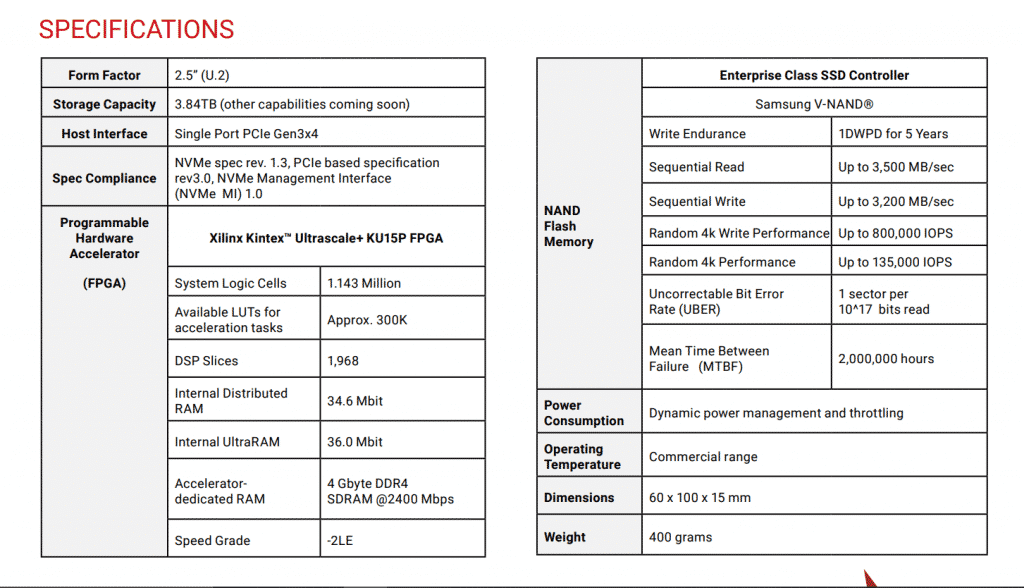 - Advertisement -
A 4TB U.2 drive combines all the guts of one of their high-end PCIe Gen3 enterprise SSDs as well as the second-largest FPGA from Xilinx's Kintex Ultrascale+ (16nm) family and 4GB of DDR4 SDRAM @2400 Mbps. It promises a sequential read speed of 3,500 MB/sec and a write speed of 3,200 MB/sec.
In terms of performance, in real-time analytics, the SmartSSD is 2.8x faster SQL query execution on Parquet data from 1 SmartSSD CSD and performance scales with additional drives. Also, there's an 87% reduction in CPU utilization from 3 SmartSSD CSDs, while maintaining the same video transcoding frame rate.
The blazing-fast performance is due to the 72GBps read rate of LZ4 compressed data and line rate decompression from 24 SmartSSD CSDs in a single 2U server.
- Advertisement -
With Xilinx Storage Services, the SmartSSD CSD includes powerful offload capability integrated with popular storage software such as dm-crypt and Virtual Data Optimizer. SmartSSD CSD-based servers remove PCI-Express bottlenecks, producing near-linear performance scaling even on an over-subscribed host CPU.
Do check out:
- Advertisement -
😎TechnoSports-stay UPDATED😎
- Advertisement -