- Advertisement -
After the launch of the Galaxy Z Fold 2, Samsung is all set to bring its successor in the market, named as the Samsung Galaxy Z Fold 3. There are a number of leaks just came out regarding the design of this upcoming foldable smartphone. As per a new report, the Galaxy Z Fold 3 will come with a dual hinge design. Not only this, but also this phone is expected to have three folding screens with a sliding keyboard. So, a lot of things to look out for. Let's talk one by one.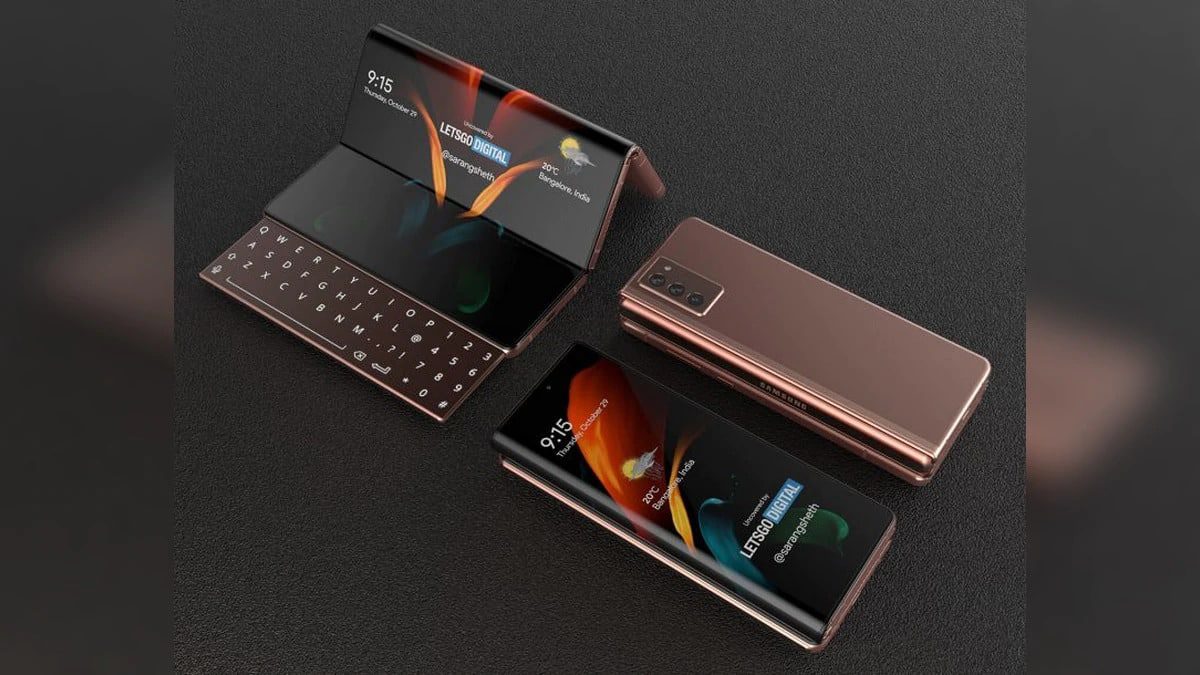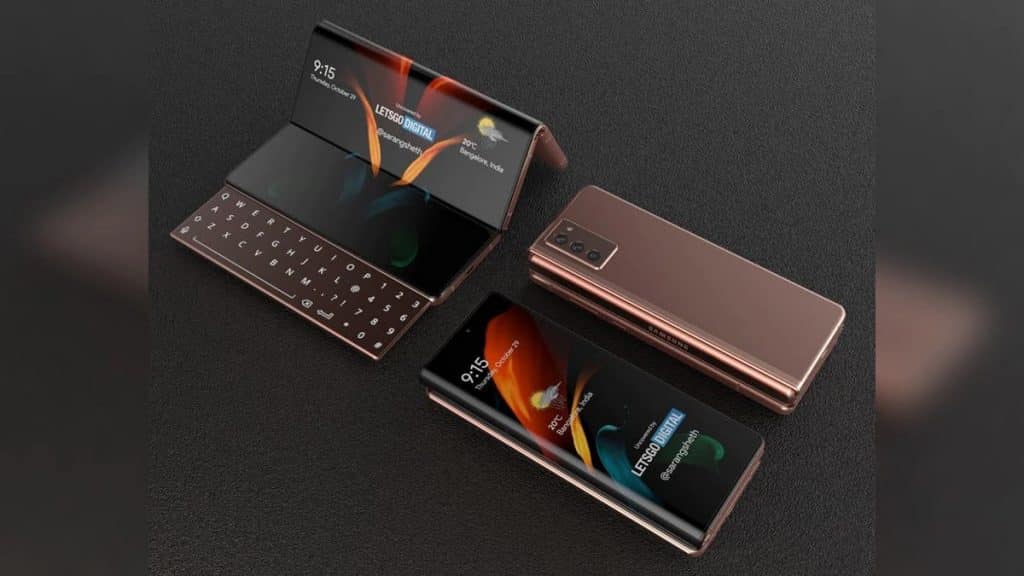 As per the leaks from the tipsters, we can find that the Galaxy Z Fold 3 is in its unfolded state with two hinges and a keyboard sticking out from one of the sides. Generally, in these kinds of folded smartphones, we can see a single hinge, which means single folded. But in this case, the smartphone can be dual folded, credit to the dual hinge. For information, it is not the original picture of the upcoming phone, it is just a 3D render of the phone.
Apart from it, we can also find a sliding keyboard sticking out from one side. So, it looks like a tiny laptop and looks great as well. So, if are doing some official stuff, then you can convert this phone into this kind of mini laptop and can work with a great experience. This is a sliding QWERTY keyboard with touch-sensitive keys. As per the reports, this upcoming phone will have a light indicator in the hinge as well.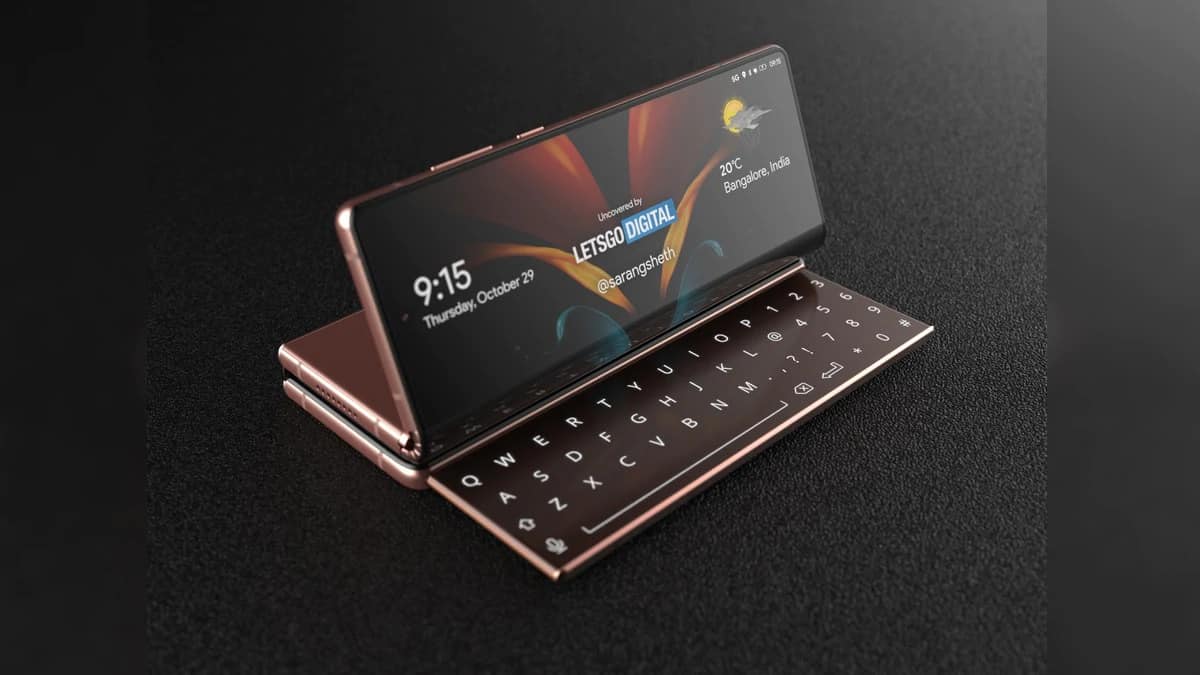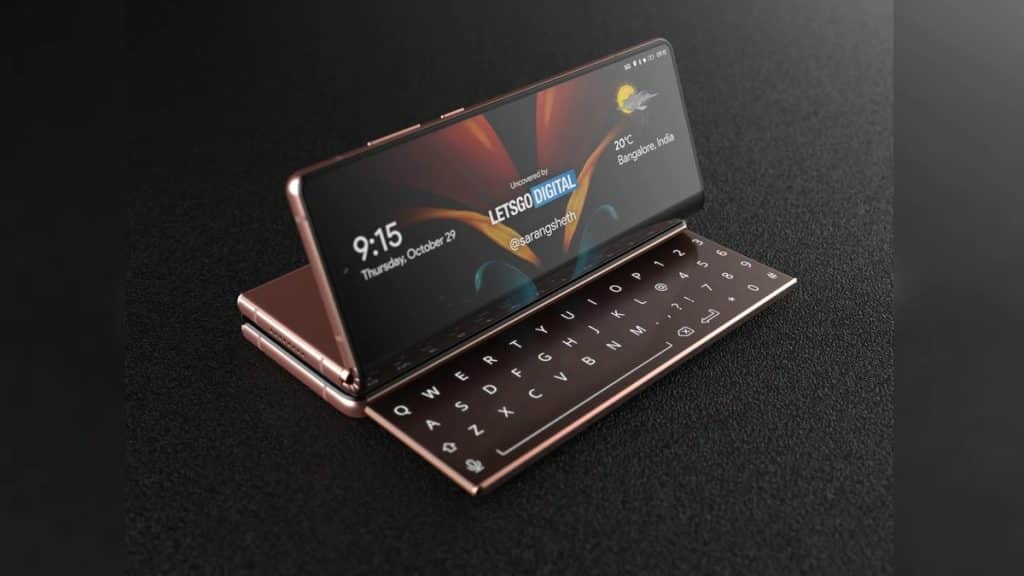 - Advertisement -
Now let's check what else we can find in that 3D render. If we talk about the bezels, those are quite narrow all around. We can see a USB Type-C port there as well. In terms of camera, we can find a triple rear camera setup on the back and there is also a hole-punch design for the front camera. When this phone is completely folded, it looks quite similar to the Galaxy Z Fold 2. As of now, Samsung has not confirmed anything about the price. But it expected that the price will be quite similar to the Galaxy Z Fold 2 (₹149,990)or slightly higher than that. Everything is unofficial and rumors right now. We are looking forward to seeing more and more official information in the future.
- Advertisement -
- Advertisement -