PUBG was banned in India a few months ago. After the PUBG ban, the Mobile Esports scenario was shrinking down. Every PUBG Mobile professional is trying new games and considering a switch to a new game.
In the meantime, Valorant is growing rapidly in India. Valorant is boosting PC games as well. Former Counter-Strike Professionals are switching to Valorant as well.
Valorant is an FPS PC game. Two teams consisted of 5 different characters fight for the first 13 rounds win. The perfect use of ability and guns strategically will give you victory.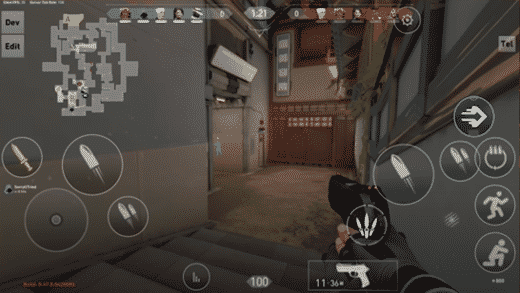 After dominating the PC scenario Riot is ready to launch Valorant Mobile. As per some recent leaks and reports Valorant Mobile might come very soon.
Last month, Valorant's Game director, Joe Ziegler said, "While we are exploring other platforms like console and mobile, right now the team is working hard to deliver a top-notch experience on PC."
Valorant recently added some new updates in their game. They also launched the Mumbai server for the players of India, Sri Lanka, and Bangladesh.
There are some leaks that come out which show the Joystick movement, gyroscope movements, and all. This denotes that Valorant Mobile is in process and it will come by the end of this year! Valorant Mobile may come in iOS first and after that in android.
If the Valorant Mobile finally launched there may be a new journey that will start in Mobile Esports. Indian PUBG professionals may also switch to Valorant Mobile. Some renowned PUBG professionals like Tanmay 'Scout' Singh, Naman 'Mortal' Mathur, and many more PUBG players were seen to Valorant and they enjoy the game as well. So, if Valorant Mobile comes they might go for it as well.
Do check out: