iPhone 12 is not out yet but you can still preorder a one but not your typical iPhone's but Caviar's iPhone 12 Pro and its sibling Pro Max which received a special nostalgic treatment to pay tribute to Apple's first computer Apple I.
For those of who don't know Apple I was Apple's first PC desktop which was personally designed by Steve Wozniak and it has a very raw look as it was made of wood and later on September 30 1977 the production of Apple I was stopped and 43 years after Caviar announced the commemorative edition of two upcoming iPhones including iPhone 12 Pro and iPhone 12 Pro and in any way these custom made iPhone 12's.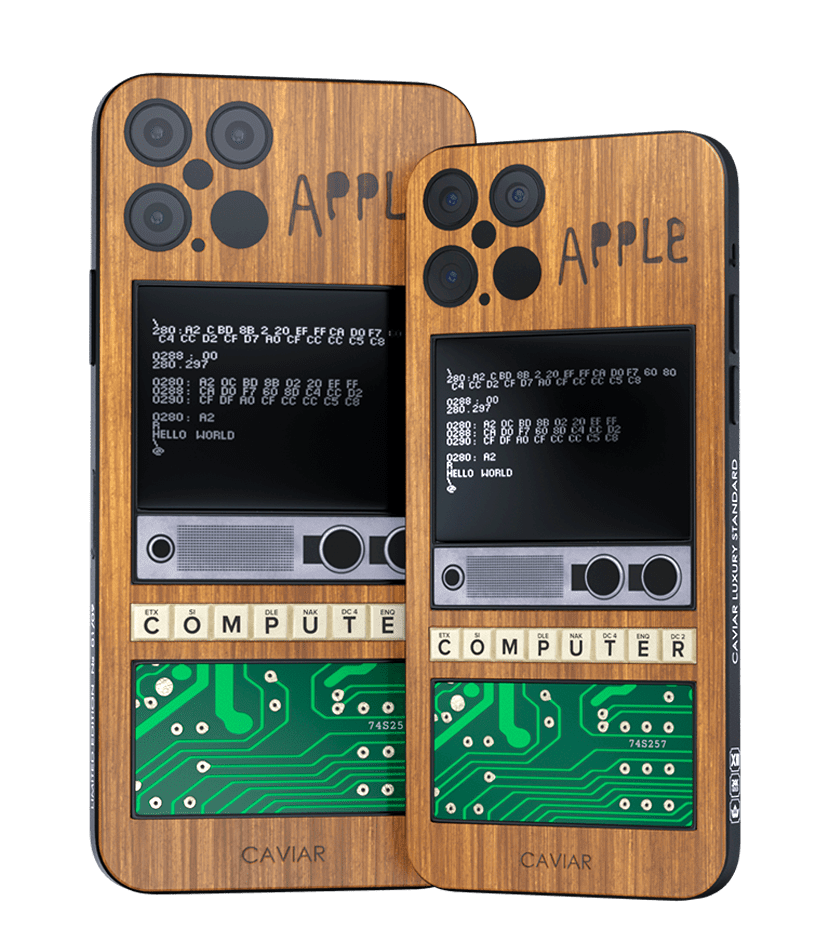 Advertisement video for the Caviar edition iPhone 12 says that these iPhones will be made from a fragment of the original Apple I. The back panel of this customized iPhone 12 is not made of some expensive metal or glass instead it is made of the wood just like the Apple I and it features a titanium screen which replicates the Apple I monitor with "Hello World" being printed on it and keys that spells out "COMPUTER" along with a piece of the original motherboard from Apple I signed by Steve Wozniak.
The Apple I iPhone will be available in two variants, the Apple I Light which is based on iPhone 12 Pro, and can be purchased for $9,900 the base storage variant while the iPhone 12 Pro Max-based Apple I is available starting at $10,460.
The iPhone 12 Pro based Apple I Light has a minimum of 128GB storage while the highest variant with can be purchased for $10,690 which offers 512GB of internal storage meanwhile the Apple I which is based on the iPhone 12 Pro Max also has a minimum of 128GB storage and its top-end variant with 512GB of storage is available to purchase at $11,150.
Well if its true which it is 99.9% then it confirms few rumours about the iPhone 12 series that it has three cameras and a LIDAR sensor and they have minimum of 128GB internal storage.
Moreover, there are not many Apple I iPhones available so just grab them before it goes out of stock as Apple I Light has 49 units available worldwide and just 9 Apple I's are available so if you have some spare body organs or you have some plans for Mars trip then you can buy one and show it off to your leftover body organs.