We updated you about Facebook's investment on Reliance earlier. The result reflects so quick. Reliance's e-commerce venture JioMart is now live through WhatsApp. Though the service is only available in Mumbai's Kalyan, Thane, and Navi Mumbai area.
Residents of the mentioned areas need to use the WhatsApp number of JioMart, which is 8850008000. JioMart will send a link to the customer's chat window. It will take the customer to a customer-details page containing the address, phone number, etc. The link will valid for only 30 minutes. After filling the details form an available product catalog will appear.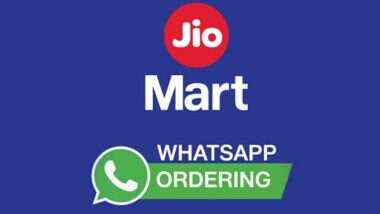 When a customer finalizes the order, the details will send to his local Kirana store, and that also via WhatsApp. The buyer will get two notifications. The first one, the details of his/her nearest Kirana store and the order details. The second one when the order will be ready to pick up.
For now, only cash payment mode is available and the customer needs to pick up the order from the nearest Kirana store.
Reliance is following an O2O model(online-to-offline). According to this model a consumer searches services or needs online, but buys offline. This model is broadly used by Alibaba, the Chinese e-commerce giant.
Do Check 👇🏼