AMD made a great start to the year 2020 by launching its new 7nm based Ryzen 4000 mobile processors. They also launched the RX 5600 XT and also announced the world's first 64 core HEDT processor – the Threadripper 3990X.
The 3990X was expected to come in 2020 and actually show its dominance over Intel SKUs. We saw that the Threadripper 3970X to beat the competition and with this one we expect all records to be broken.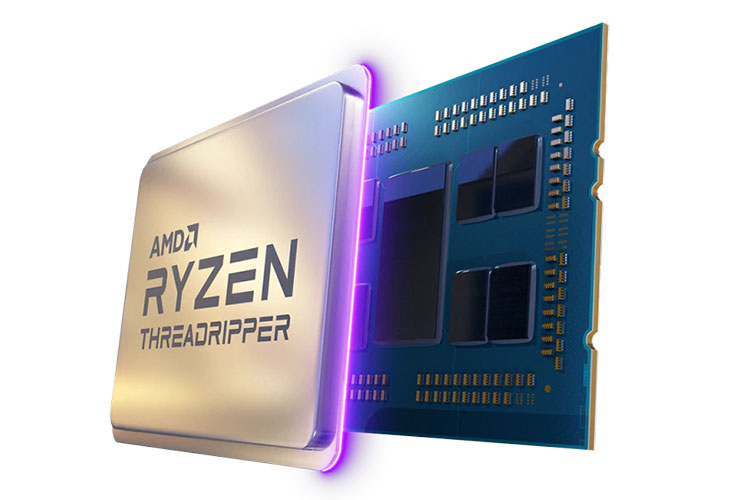 Based on AMD revolutionary Zen 2 architecture, the Threadripper 3990X features 64 cores and 128 threads. It has a base clock speed of 2.9GHz and a boost up to 4.3GHz across all 64 cores.
The processor has a total cache of 288MB and has 88 PCIe lanes out of which 72 are useable. All this is packed within a TDP of 280W.
AMD during its keynote showed the actual power of this CPU and if we go by chart this CPU is the fastest one out there in the market. The Red Team even says that the Threadripper 3990X has 51% better performance than the 3970X.
The CPU scores a massive score of 25,399 points in Cinebench R20 which is truly unbeatable at the moment. The HEDT processor is intended for very heavy workloads and aimed towards digital creatives working in the field of 3D animation, VFX, rendering 8K videos and much more.
All of this has a handsome price, but not as much as Intel's, of $3,990, matching its name. AMD has stated that the processor will make its way to the market from February 7th onwards.
Do check out:
😎TechnoSports-stay UPDATED😎