The year 2019 has been quite interesting with GPUs from AMD and NVIDIA launching their Navi and Super GPUs respectively. AMD's 7nm Navi GPUs has been revolutionary in 2019 implementing their new RDNA architecture, on the other hand, the NVIDIA Super GPUs have proven their worth with exceptional performance improvement from last gen.
Gaming these days have evolved a lot these days, from VR gaming to games with Ray Tracing enabled that totally changes the way of playing the game, focusing on the minute details of the game.
Today's powerful GPUs have totally changed the gaming experience whether you are playing online casino games which are gaining more and more popularity in India as those lines are written or playing any other eSports or triple-A title, the games look absolutely stunning and run smoothly. Although for casino games you don't need an A-class GPU, it is still a nice addition to making sure that the game runs smoothly.

Talking of GPUs, from the RTX 2060 Super to RTX 2080 Super, or from GTX 1650 Super to GTX 1660 Super, NVIDIA has just improved the Ray Tracing oriented GPUs. Their budget offerings have just improved with these GPUs and gamers are getting great 1080p and 1440p gaming performance in modern gaming titles.
On the AMD front, their new RX 5700 & RX 5700 XT GPUs has shaken the gaming market in 2019, offering great 1440p as well as 4K gaming experience at its low MSRP. The newer RX 5500 XT is offering a great 1080p gaming performance for budget gamers and in coming months we can expect RX 5600 and RX 5600 XT GPUs to compete with the GTX 1660 series.
So, here are the best GPUs of 2019:
Best Entry Level GPU: GTX 1650 Super
Price: $169.99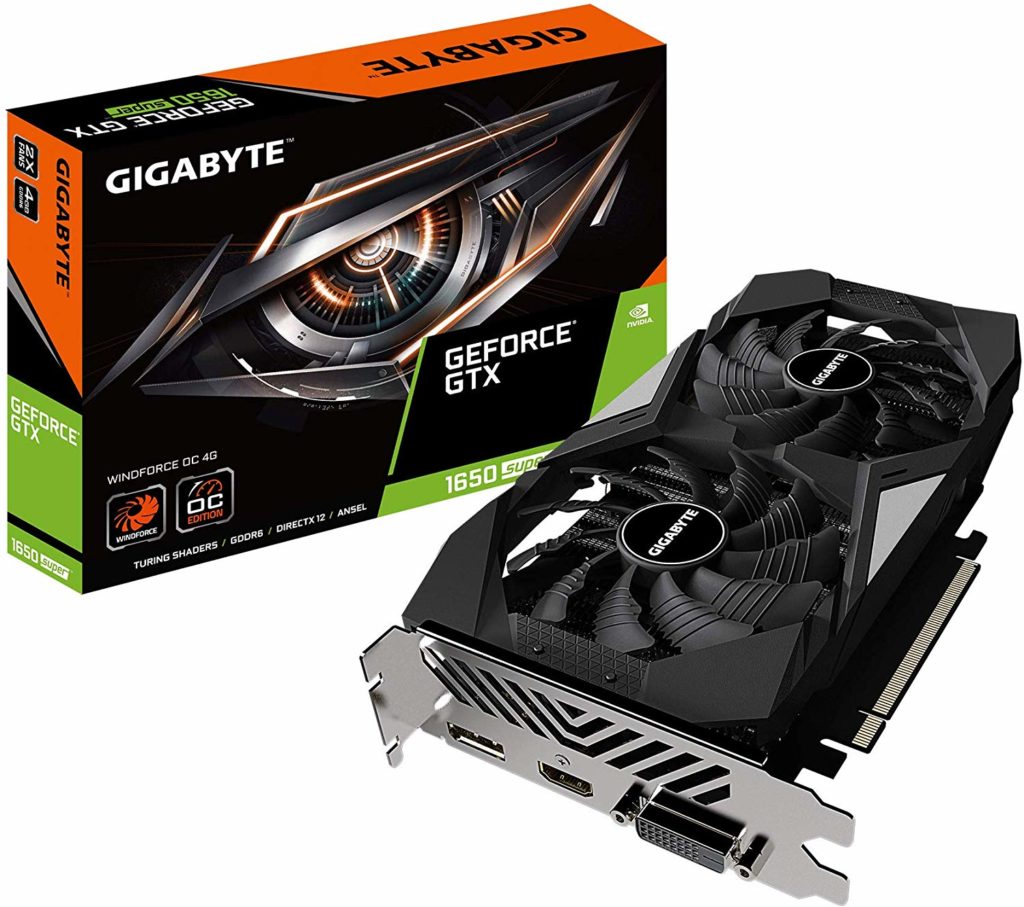 Windforce 2x cooling system with alternate spinning fans
Intuitive controls with AORUS engine
4GB 128-bit GDDR6 Memory
Core Clock Speed: 1755MHz
1 x HDMI, 1 x DisplayPort
12Gbps Memory Clock Speed
The GTX 1650 Super is a great budget GPU and delivers exceptional graphics performance at 1080p for almost all modern triple-A or eSports gaming titles. The fast GDDR6 memory makes the GPU much more capable than its predecessor. We have chosen the GIGABYTE variant, you can choose according to your likes but as a whole, this is the must-have GPU for budget gamers.
Buy from here: https://amzn.to/366QNg3
Best Budget GPU: GTX 1660 Super
Price: $229.99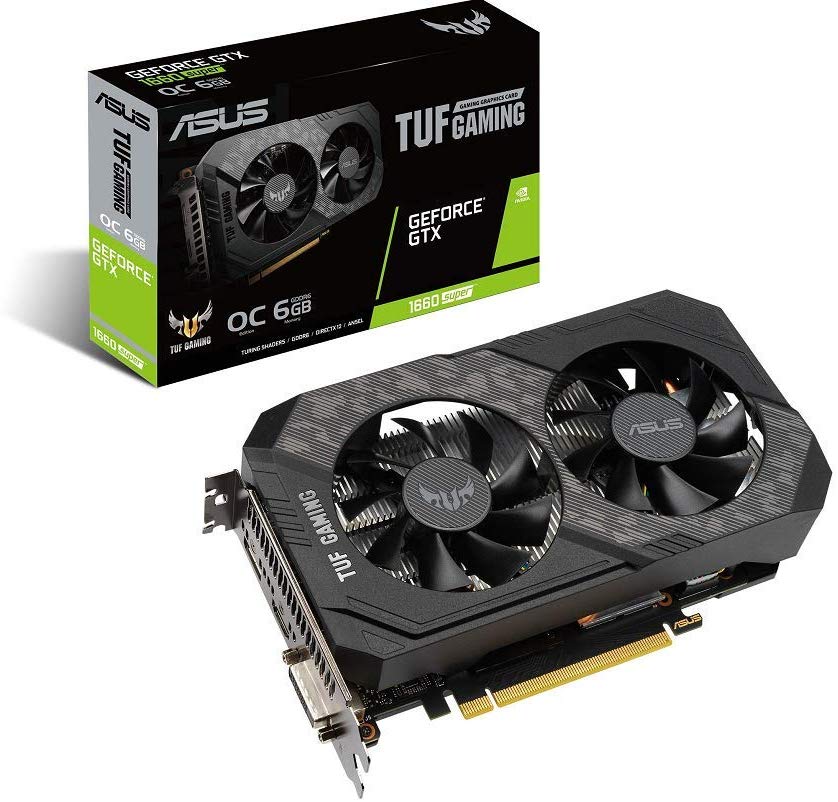 Core Clock: 1500 MHz
Boost Clock OC Mode: 1845 MHz
Gaming Mode: 1815 MHz
1 x DL-DVI-D 1 x HDMI 2.0b 1 x DisplayPort 1.4
1408 CUDA Cores
PCI Express 3.0
Built with revolutionary NVIDIA Turing architecture If you are a hardcore gamer and tight on budget, NVIDIA's GTX 1660 Super is all that you need, it delivers amazing graphics performance in all modern gaming titles and gives some healthy frame rates as well. The GPU works with all budget CPUs without any bottleneck and so it earns itself the best budget GPU award of 2019.
Buy from here: https://amzn.to/366SmKX
Best Mid-Range GPU: Radeon RX 5700
Price: $339.99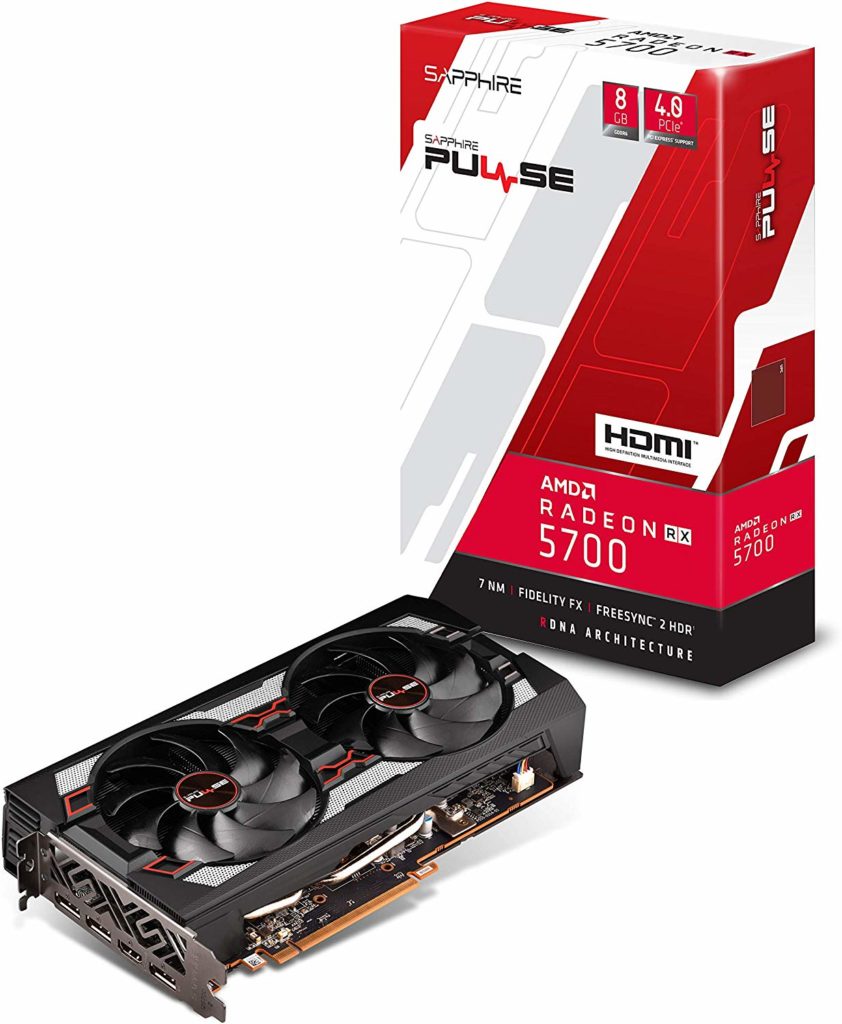 8GB 256-Bit GDDR6
Core Clock 1540 MHz
Boost Clock 1750 MHz
1 x HDMI 3 x DisplayPort 1.4
2304 Stream Processors
PCI Express 4.0 x16
This 7nm based AMD Navi GPU is the best offering by AMD if you are looking for a mid-range GPU. Apart from being efficient, the GPU gives great performance both at 1080p and 1440p but we recommend to use 1080p settings to increase the number of frames per second. You won't regret at all because this GPU provides an incredible amount of performance & productivity at the $350 price bracket.
Buy from here: https://amzn.to/3555YFa
Best 1440p Gaming GPU: Radeon RX 5700 XT
Price: $409.99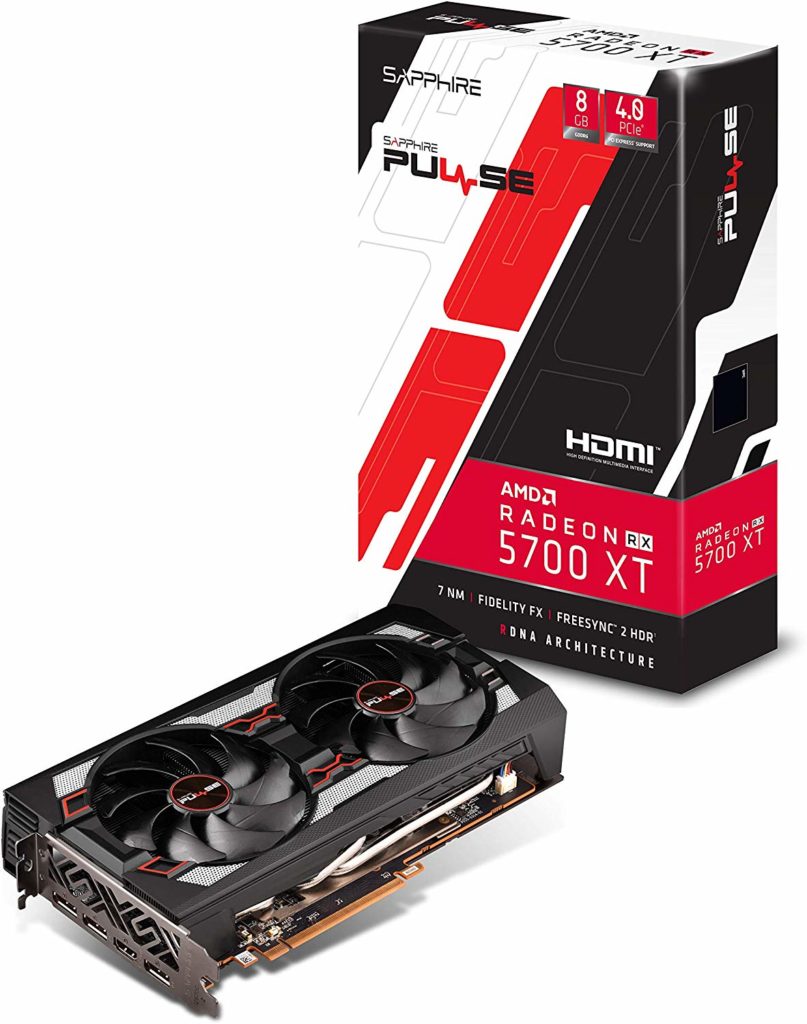 8GB 256-Bit GDDR6
Core Clock 1670 MHz
Boost Clock 1925 MHz
1 x HDMI 3 x DisplayPort 1.4
2560 Stream Processors
PCI Express 4.0 x16
For an ultimate 1440p gaming performance, all you need is this 7nm Navi GPU that has some pretty high clock speeds and is efficient enough to handle productivity as well as gaming workloads. This is the best GPU by AMD so far in such a low price bracket and the GPU gives RTX 2070 and even better performance at just $400.
Buy from here: https://amzn.to/2ZwKD6r
Best High-End GPU: RTX 2070 Super
Price: $539.91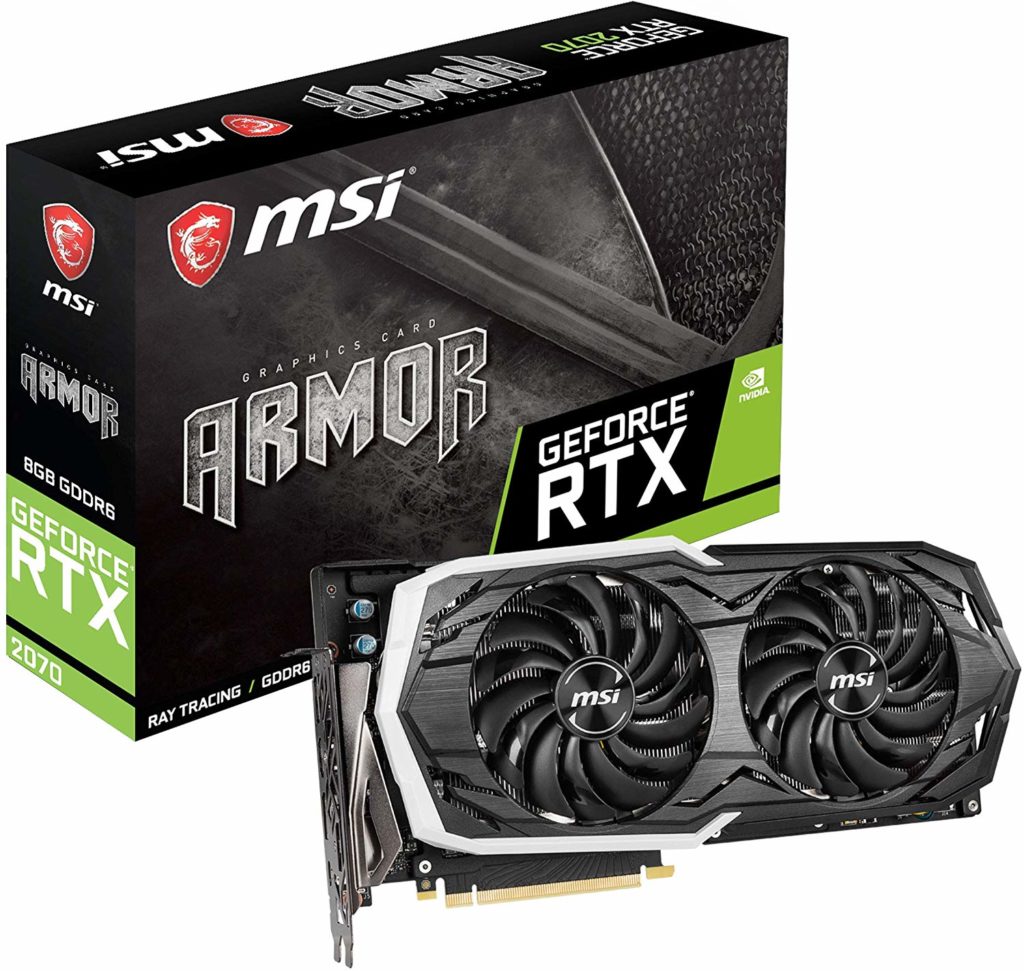 8GB 256-Bit GDDR6 memory
Boost Clock 1785 MHz
1 x HDMI 2.0b, 3 x DisplayPort 1.4
2560 CUDA Cores
PCI Express 3.0 x16
The best high-end GPU for ultimate gaming performance in modern games, with Ray tracing support, enjoy games at the maximum clarity. At the $500 price point, the RTX 2070 delivers great performance even at 4K, so you can throw this GPU any game at any quality and enjoy exceptional gaming performance.
Buy from here: https://amzn.to/35ajKXu
Best Ultra Gaming GPU: RTX 2080 Super
Price: $749.99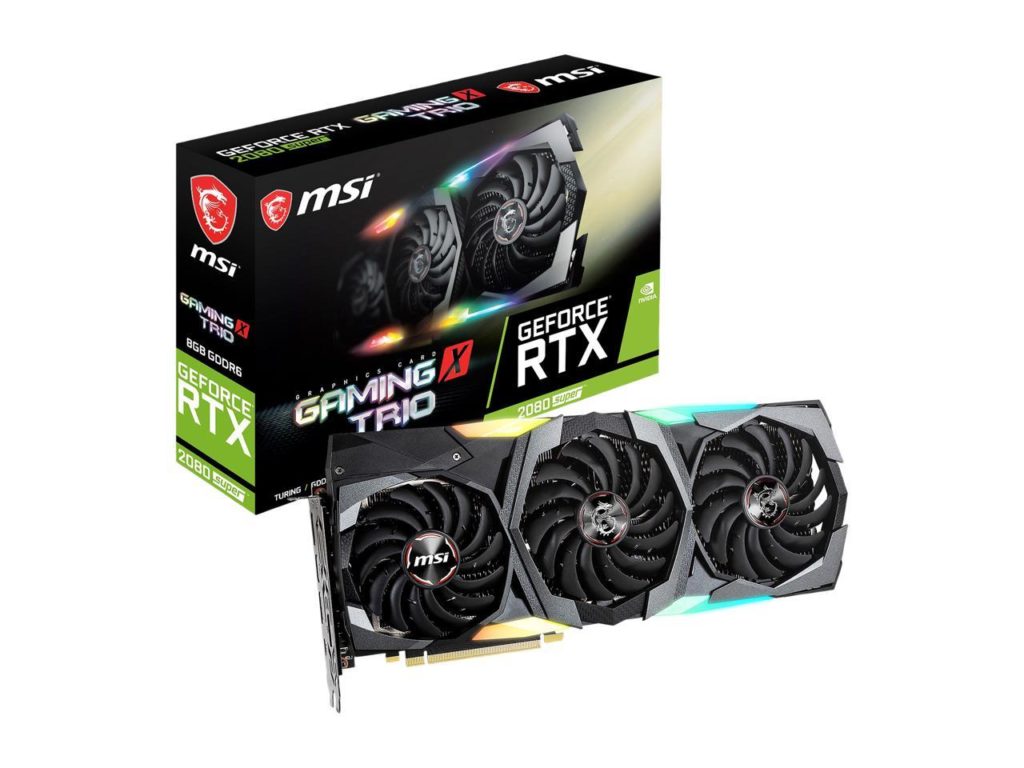 8GB 256-Bit GDDR6 memory
Boost Clock 1845 MHz
1 x HDMI 2.0b, 3 x DisplayPort 1.4
3072 CUDA Cores
PCI Express 3.0 x16
There remains no doubt that the best ultra-gaming GPU is the RTX 2080 Super that gives ultimate gaming and productivity performance. Be it Ray Tracing or 4K gaming, the GPU is capable to handle any tasks thrown to it, making it the best gaming GPU in the market out there at the $749 price point.
Buy from here: https://amzn.to/37iaLEO
So, which one of these GPUs are you going to buy this New Year? Tell us in the comments down below.
Do check out:
😎TechnoSports-stay UPDATED😎