The group stage draw for EURO 2020 has been made and it promises to have many high-intensity clashes.
The draw for the UEFA EURO 2020 final tournament took place at Romexpo in Bucharest on Saturday 30th November. The tournament is scheduled to be held in 12 cities in 12 European countries from 12th June to 12th July 2020.
Former UEFA President Michel Platini said the tournament is being hosted in several nations as a romantic one-off event to celebrate the 60th birthday of the European Championship competition.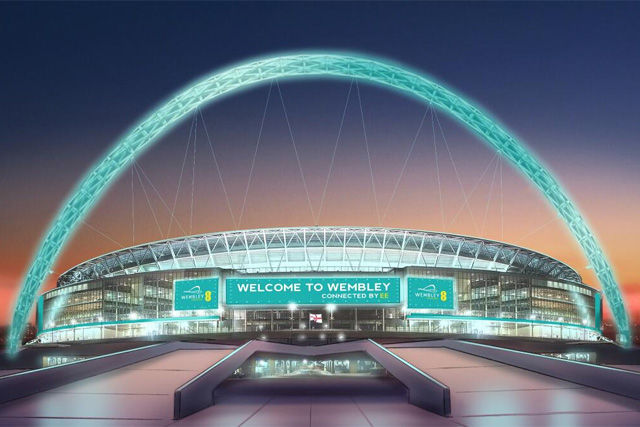 Wembley Stadium in London will host the semi-finals and final for the second time, having done so before at the 1996 tournament in its former incarnation. It has the largest capacity among all the stadiums entered for the competition. The Stadio Olimpico in Rome will host the opening game between Turkey and hosts Italy.
UEFA EURO 2020 group stage draw

Group A: Turkey, Italy, Wales, Switzerland
Group B: Denmark, Finland, Belgium, Russia
Group C: Netherlands, Ukraine, Austria, Play-off winner D (A)*
Group D: England, Croatia, Play-off winner C, Czech Republic
Group E: Spain, Sweden, Poland, Play-off winner B
Group F: Play-off winner A (D)*, Portugal, France, Germany
*Play-off Winner A is allocated to Group F and Play-off Winner D to Group C. If Romania qualify as Path A winners, they will play in Group C and Play-off Winner D will be switched to Group F. The play-off winners will be known in March 2020.
The tournament opens in Rome on 12th June 2020. The group stage runs, with up to four matches a day, until 24th June. The top two in each group and the four best runners-up progress to the round of 16.
Check out the full fixture list here.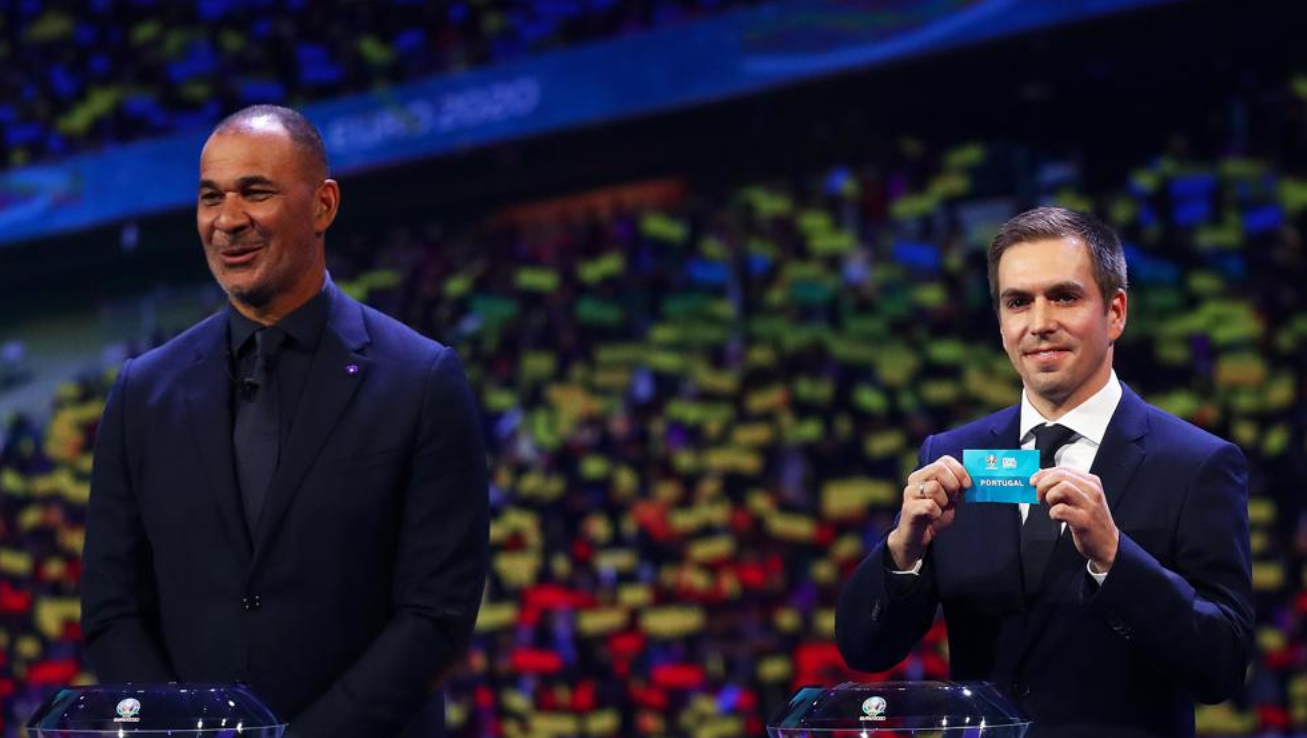 Group of Death
Among all the groups, Group F looks the most interesting. It is the "Group of Death" as it has three European heavyweights – defending EURO Champions Portugal and World Cup winners France along with Germany.
Germany head coach Joachim Low said about the group: "At first I feel joy because these are highlight games against France and Portugal. We play against the reigning world champions and European champions."
"I think the players are looking forward to these games. Of course, it's a group of death. Everyone in this group has to go to the limit if they want to get ahead. But I think that these games will be football festivals. Then we also play in Germany, I'm looking forward to it."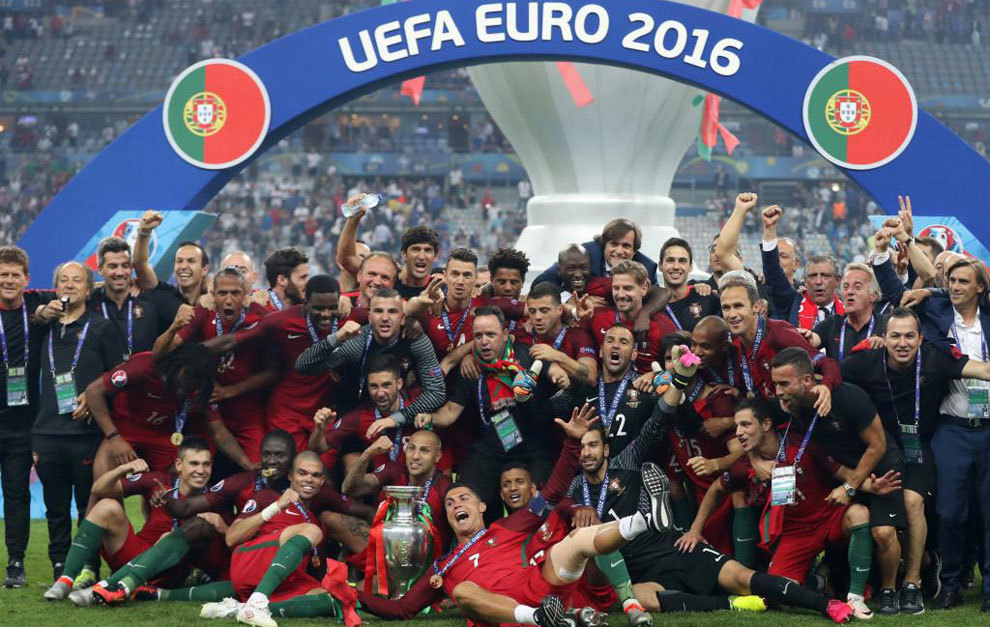 Portugal head coach Fernando Santos told reporters: "It will be a strong group, two favorites and a candidate.
[France and Germany] have a responsibility to win and they have to assume that responsibility. We will believe in our possibilities. We come as candidates and obviously we want to win."
"Two world champions, a European champion and winner of the Nations League – I think this is a group that nobody wanted because each team wanted to avoid the other two. Everyone will respect each other and just wait to see who will be the fourth."
France head coach Didier Deschamps said: "It's a difficult group, but I think that Joachim Low and Portugal head coach [Fernando Santos] think the same thing. It's the hardest group, but we have to accept it. We will need to be ready at the beginning of the competition because our first game will be against Germany in Munich. They will play at home.
On paper, it's a tough group. These two teams have many qualities and they recently had good results."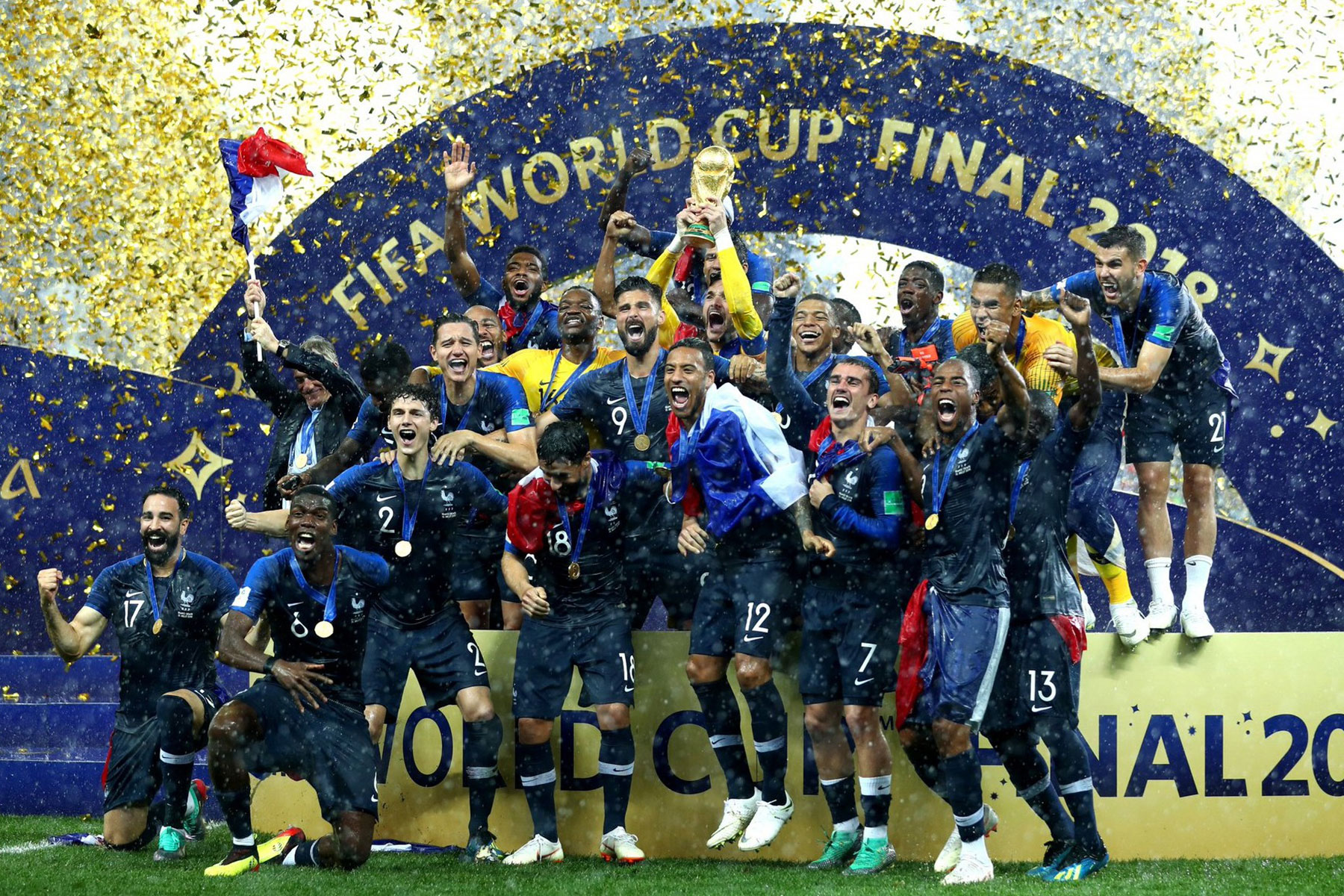 He further added: "It could be better, but what can we do? Germany and Portugal are in our group. We know when we will play and where. We still have to wait to know our third opponent. But we already know the quality of two of our opponents. So we can prepare to be ready for the match day."
French international and Bayern Munich left-back Lucas Hernandez told to RMC Sport: "I am going to have to finish my season well, hoping that everything goes well. Starting against Germany in Munich, it's going to be enormous. It will not be easy but in order to go as far as possible, you have to beat the best. I am taking it well, bring it on! Great that we have the biggest sides from the start. We know that all the matches are difficult. They should be the ones who are scared: we are France, we are world champions. We respect them but we are never scared on the pitch!"
You can book your UEFA EURO 2020 tickets from here.
Do check out:
All the latest 2019-20 kits of football teams from all over the world are now available on Tech2Sports. Superior quality kits at the lowest price guaranteed. Show your support for your favourite club and country by wearing their colours.