Lionel Messi will not travel to the United States with the Barcelona squad this week after sustaining a calf injury in the training.
The Argentina star suffered a grade one strain during training on Monday and will stay in Catalonia to recover. It was Messi's first training session since his return from holiday following the Copa America in Brazil.
Barcelona confirmed in a statement: "Messi withdrew from the session due to discomfort in his right leg. Tests carried out have diagnosed a Grade 1 calf strain for the Argentine."
There is no time frame for his recovery but it is unlikely he will be definitively ruled out of Barca's LaLiga opener against Athletic Bilbao on 16th August.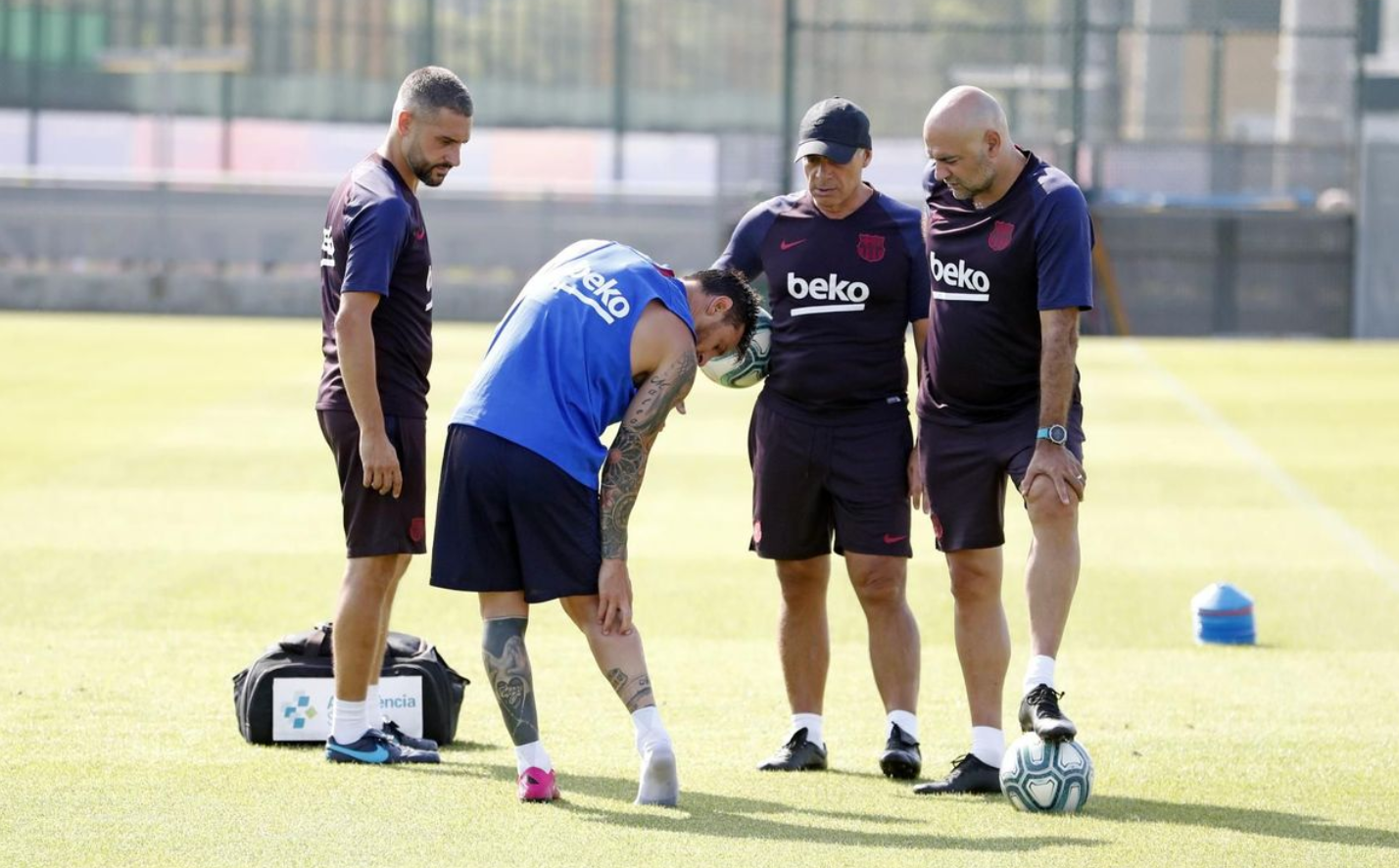 Messi wrote on Instagram: "I was looking forward to starting and unfortunately I had an accident in the first training session that will leave me out for a little while.
I'm grateful for all your messages and displays of affection, I wanted to be with the team and with the people who follow us in the USA. It wasn't to be this time, but we'll see each other again soon. A hug to everyone."

Ahead of Barcelona's match against Arsenal in the Joan Gamper Trophy, the five-time Ballon d'Or winner Messi addressed the home crowd on Sunday. He said: "It's hard to say something after last season, but I don't regret anything. But I have no doubt that together we are going to fight again for everything.
We won eight league titles in 11 years. We do not give it the value it deserves but over the years we will see how difficult it was. This club fights for everything and this year will be no different.
We have renewed dreams. Visca Barca and Visca Catalunya!"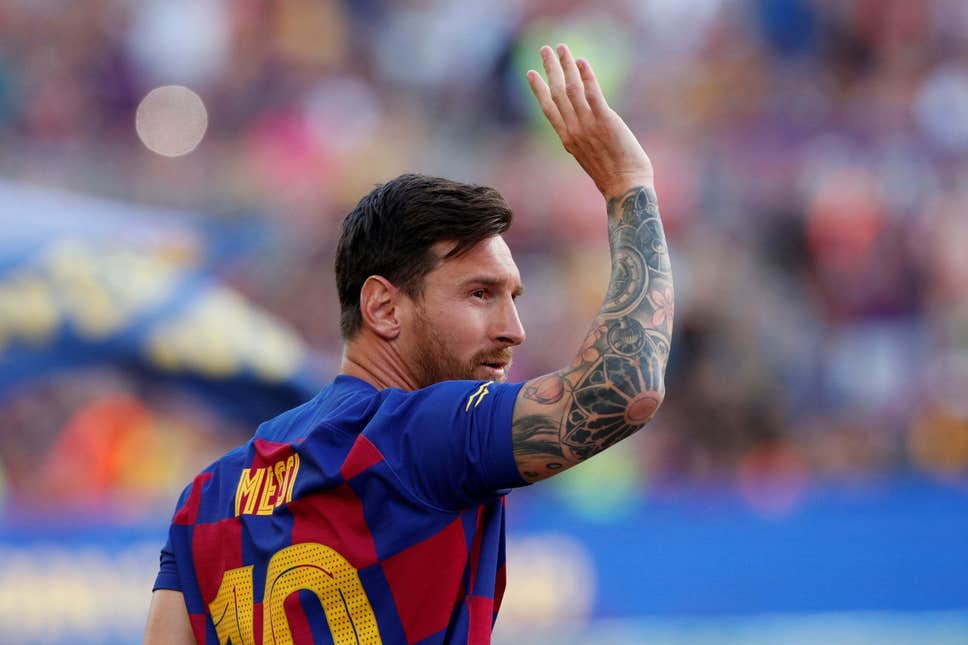 Ainsley Maitland-Niles had a night to forget as his own goal and a Luis Suarez volley helped Barcelona to a 2-1 victory over Arsenal in the Joan Gamper Trophy on Monday.
Pierre-Emerick Aubameyang looked to have teed himself and the Gunners up for the new Premier League season in style with a fine first-half goal.
Lionel Messi has been handed a 3-month Argentina ban by CONMEBOL
Messi was sent off, along with aggressor Gary Medel, after an altercation as Argentina beat Chile 2-1 in the competition's third-place play-off last month.
After the match, Messi did not appear with his team-mates to collect a medal, sparking questioning from reporters. Messi explained his snub of the ceremony as not wanting to "be part of this corruption, this lack of respect towards the whole Copa".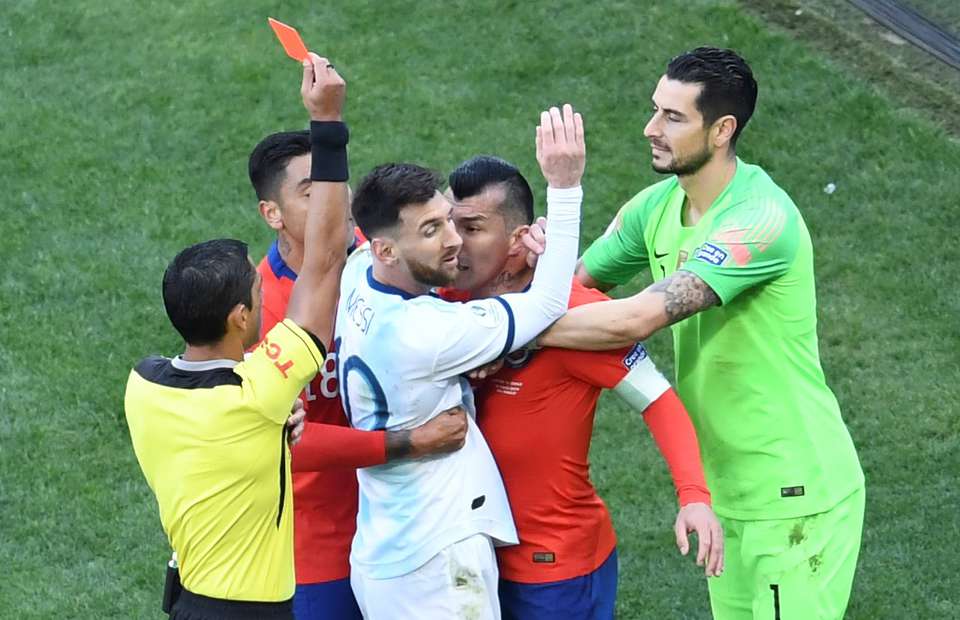 He also suggested that the referees and the VAR would favour Tite's men against Peru in the final, which the Selecao eventually won 3-1.
As punishment for his outbursts, Messi is to serve a three-month suspension from Friday's announcement, ruling him out of Argentina matches until November. That means he will miss friendlies against Chile, Mexico and Germany, while Messi has also been fined $50,000.
Barcelona will face Napoli in Miami and Ann Arbor this week in the final stretch of their pre-season duties. And they will begin their LaLiga title defence away to Athletic Bilbao on 16th August.
Do check out:
Also check out some cheap wireless headphones on Amazon:
1. https://amzn.to/2msH7aD
2. https://amzn.to/2muMKVZ
3. https://amzn.to/2zPDPYI
4. https://amzn.to/2JBCxQs
For more information visit our site, TechnoSports. And download our app from the Google Play Store for more real-time updates. To download the app, click here.