Intel's answer to AMD: New Comet Lake CPUs based on 14+++nm process specs leaked, 5.2GHz max single-core boost & up to 10 cores at $499
AMD's new Ryzen 3000 series processors have put an alarm to the market leaders off recently. Intel, who is still struggling with its 10nm desktop CPUs managed to squeeze out 10nm mobile CPUs with up to 4 cores only.
Everyone expected the upcoming 10th gen desktop CPUs to be based on the refined 10nm process. But now leaks suggest the faith we were putting on Intel was completely useless.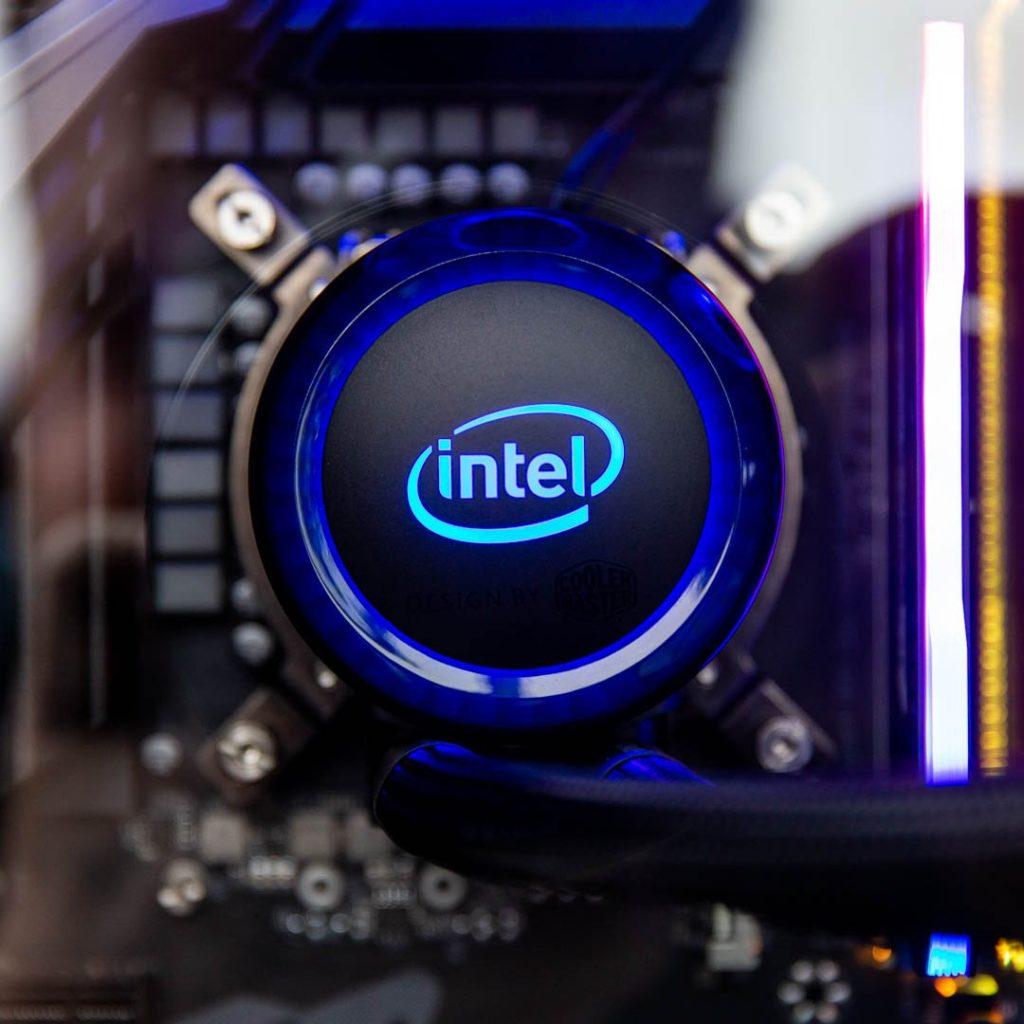 When AMD has already brought the 7nm processors to the market, Intel couldn't even shift to 10nm process on the desktop end. So, to cope up with the red team Intel yet again followed their way old 14nm process and added another "+".
These upcoming CPUs will be known as Comet Lake CPUs, leveraging the 14+++nm node. Though we have no assurance if this is right or wrong still gives an idea what Intel is up to.
According to the leaked Comet Lake desktop CPU lineup, we see 13 of them in total with two of those F processors lacking the iGPU:

10th Gen Intel Core i3
The next-gen Core i3 has got pretty decent improvement with all of them having 4 cores and 8 threads. There are a total of 4 models – i3-10100, i3-10300, i3-10320 and the i3-10350K priced at $129, $149, $159, $179 respectively.
If the final prices are pretty close to these then we can say that Intel is trying to get back to the price-to-performance ratio market currently dominated by AMD.
Intel has even set a base clock of 4.0GHz for the i3-10320 and highest up to 4.7GHz and an all-core boost of 4.5GHz which is pretty decent considering this to be a low budget CPU.
The unlocked i3-10350K CPU has a base clock of 4.1GHz and up to 4.8GHz boost clock and an all-core boost of whopping 4.6GHz.

10th Gen Intel Core i5
Here we see 4 variants of the next-gen Core i5 series: i5-10400, i5-10500, i5-10600 and the i5-10600K. Here we see Intel to use 6 cores for each of these CPUs as well as enable multithreading.
These CPUs have been priced at $179, $199, $229, $269 respectively. If this is true, this will be the first time ever that Intel will be pricing its CPU such aggressively.
The lower end Core i5s have a modest 3.0,3.1,3.2GHz base clock speed and a pretty impressive boost clock of 4.4,4.6,4.8GHz respectively that too at a low TDP of just 65W.
The only unlocked Core i5-10600K has a high base clock of 3.7GHz and a whopping 4.9GHz boost along with 4.6GHz clock speed on all-cores. Running at such high clock speeds with 6 cores and 12 threads, it will be pretty much interesting to see how these CPUs actually perform.

10th Gen Intel Core i7
Surprisingly, there are only two 10th Gen Core i7 CPUs: the i7-10700 and the i7-10700K. To compete with AMD this time Intel has embedded all 8 cores and 16 threads on i7 CPUs for the first time.
Being priced at $339, $389 respectively, these CPUs will be very much competitive. The Core i7-10700 and Core i7-10700K have a base clock of 3.1GHz and 3.6GHz and 4.9GHz and 5.1GHz boost clock speeds respectively.
Also, both of these CPUs have a high all-core boost clock of 4.6GHz and 4.8GHz respectively. TDP ratings of these CPUs are 65W and 95W only which is pretty amazing considering the fact these are based on the same old 14nm architecture.

10th Gen Intel Core i9
To defend its "most powerful CPU" throne, Intel has first time implemented 10 cores and 20 threads i9 CPUs. These CPUs are devoid of iGPU to cut down the cost.
There are three models of these CPUs: i9-10800F, i9-10900F and the i9-10900KF, priced at $409, $449 and $499 respectively. The base i9 model has only 65W TDP and a base clock of 2.7GHz and a boost of 5.0GHz.
The i9-10900F has an impressive 3.2GHz base clock speed and boost up to 5.1GHz. What's really impressive is that all the 10 cores have a simultaneous boost clock of 4.4GHz with a TDP of 95W only.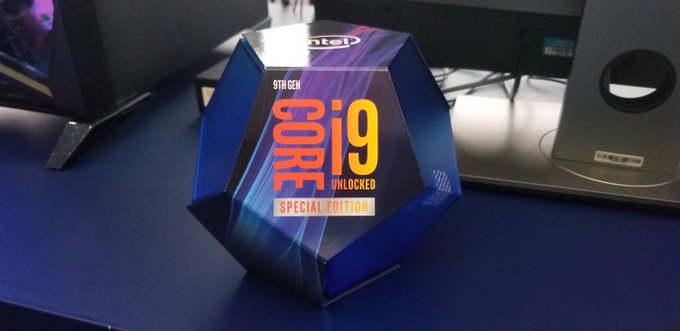 The flagship Core i9-10900KF is an unlocked model with 3.4GHz base clock speed and a whopping boost clock speed of 5.1GHz. Being rated at only 105W, this CPU can achieve an all-core boost of 4.6GHz.
---
Apart from cores and clock speeds, these new CPUs leverages increased memory support, now up to dual-channel DDR4 at 3200MHz. Up to Core i7, these CPUs have the improved Intel UHD 730 integrated graphics, but not the recently announced Gen 11 graphics.
Also, these CPUs are based on a new LGA 1159 socket, which means you have to again buy a new motherboard to support them.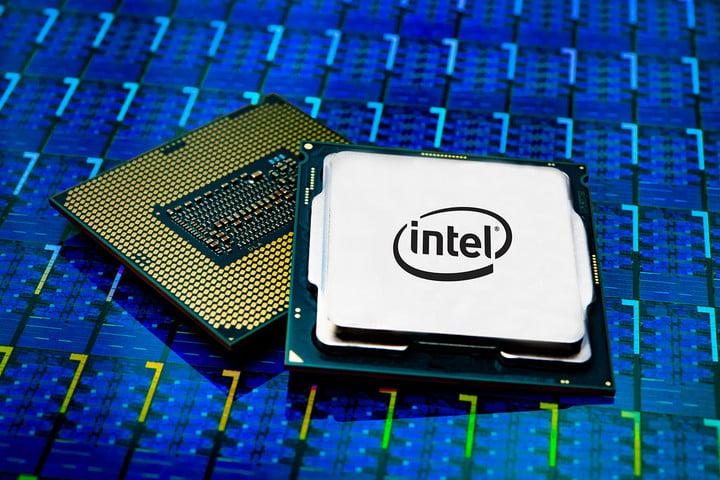 If all these specs go right and if the prices go near to what the leaks say then these CPUs will again help Intel to regain the trust of its consumers. Though Intel did not keep its promise of implementing the 10nm process, yes they have extracted much out its old lithography.
I wonder when Intel will be able to leverage its 10nm architecture, but until then AMD is surging high with its cheap and powerful Ryzen 3000 series CPUs. After seeing these leaks, I can assure that Intel is also finding a way to cope up its top-selling desktop CPU spot which they lost a year ago.
Do check out:
😎TechnoSports-stay UPDATED😎