Cristiano Ronaldo and Lionel Messi are modern day greats! But where do they stand among the all-time highest goalscorers in football history? Let's have a look.
Cristiano Ronaldo and Lionel Messi are both arguably the greatest players of all time. They have a phenomenal goalscoring record. But surprisingly they are not even in the top 5 of the all-time highest goalscorers list! So who tops the list?
According to the Guinness world record, Pele is the greatest goalscorer with a staggering tally of 1,281 goals. However, this figure also includes unofficial goals scored by the Brazilian legend. Our list has been compiled based on the records from Rec.Sport.Soccer Statistics Foundation (RSSSF), which only recognises goals scored in official matches – meaning that contrary to Guinness' records, Pele isn't number 1 on this list.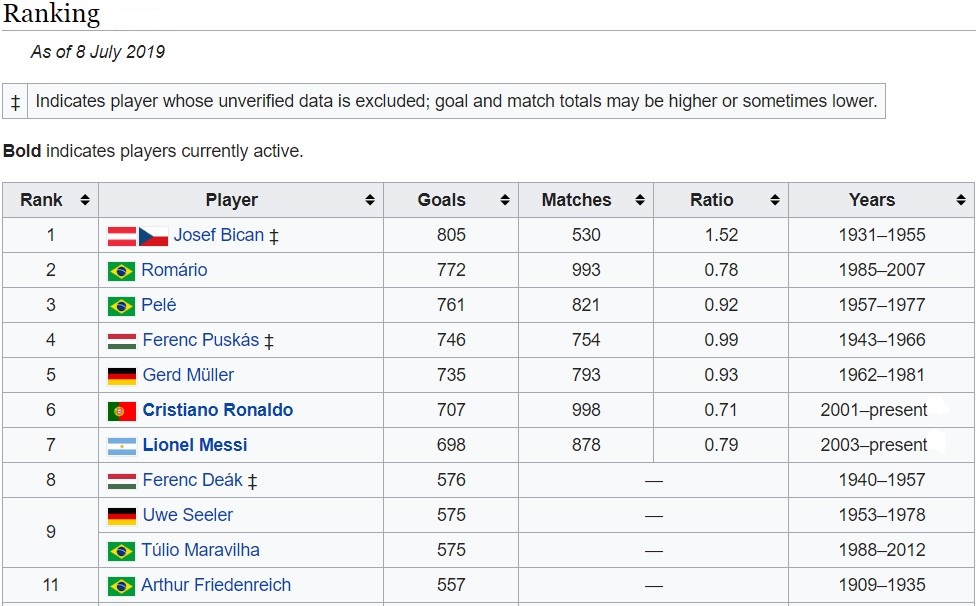 Note: Cristiano Ronaldo and Lionel Messi are still actively playing and scoring goals at a rate which could see them top the list. So some numbers may vary depending on when you are reading this.
Also, Zlatan Ibrahimovic has already reached the 500 goals club. He now has 525 goals in 899 matches. Therefore, it won't be surprising if he finishes his career in the top 11 highest goalscorers list.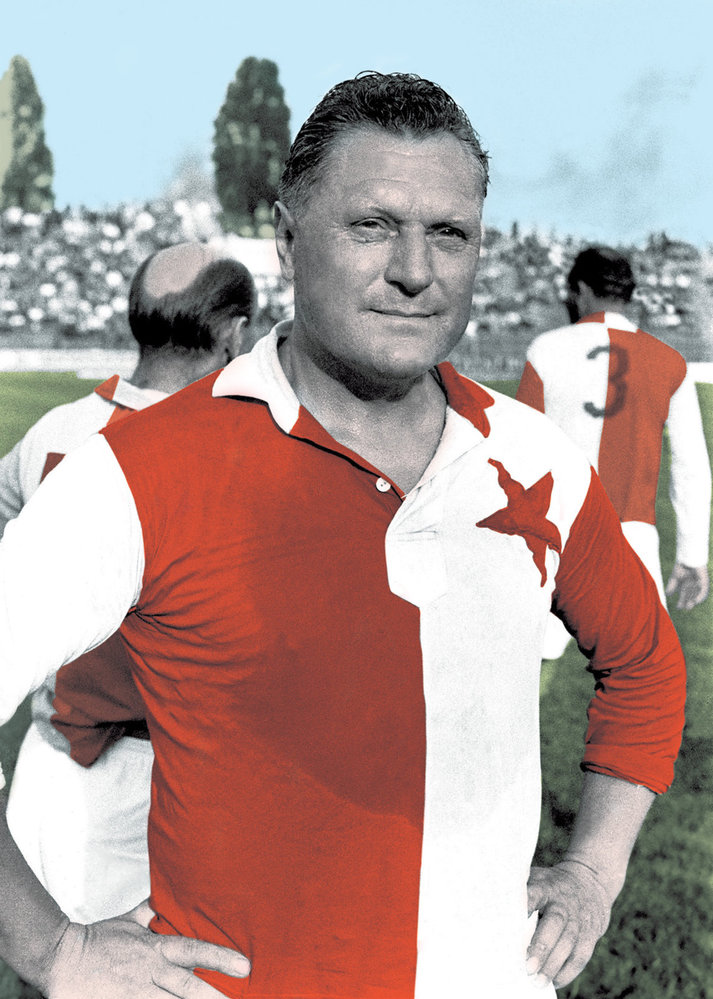 1. Josef Bican (Czech Republic – Austria) | 805 goals
Very few people know the name of Josef Bican, but yet he has scored the most number of goals in official matches, till date. Bican was a two-footed forward blessed with sprinter-like pace. He was able to run 100 metres in 10.8 seconds, which was as fast as many sprinters of the time.
Bican was a member of the Austrian Wunderteam in the 1930s and reached the 1934 World Cup semi-finals. He played for 3 different Nations – Austria (1933-36), Czech Republic (1938-49), and Bohemia and Moravia in 1939.
At the club level, Bican was the top scorer across Europe's various leagues on 5 different occasions. He played for multiple Austrian clubs before playing for a number of Czech clubs, including Dynamo Prague. He continued playing until 1955, eventually retiring at the age of 42. At the time of his retirement, Bican has scored an incredible 805 goals in just 530 matches at an astonishing rate of 1.52 goals per match.
Bican's teammates said that he has scored more than 5000 goals. He has not also denied the fact, rather said: "Who'd have believed me if I said I'd scored five times as many goals as Pele?"
The International Federation of Football History & Statistics (IFFHS) awarded Bican the "Golden Ball" as the greatest goalscorer of the last century. He is the only person in the history of the game to score 7 goals in a game on three different occasions.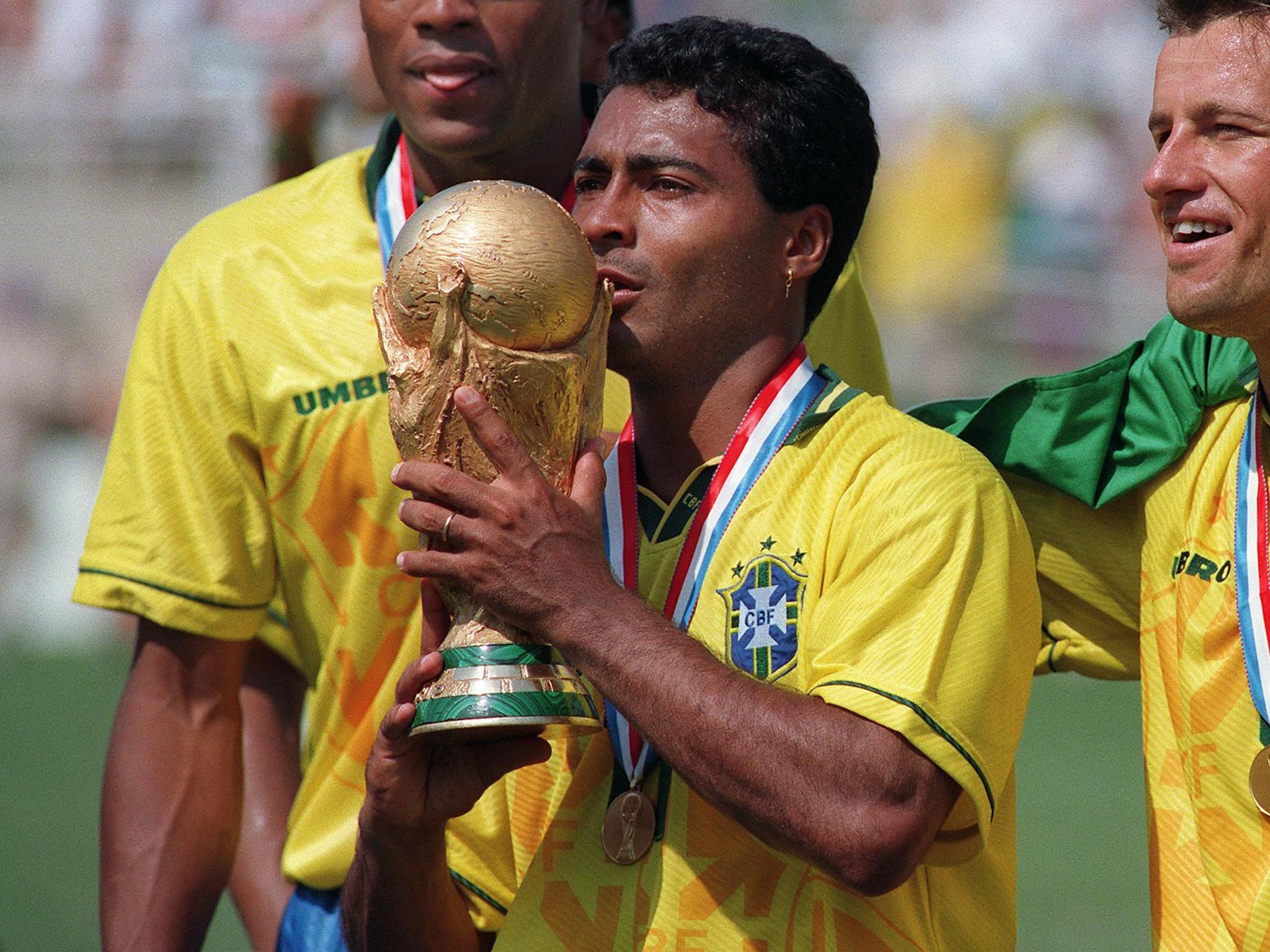 2. Romario (Brazil) | 772 goals
Romario began his career with Vasco da Gama in 1985. He then moved to PSV Eindhoven. He played there for 5 years. Romario played for many clubs including Barcelona, Valencia, Miami FC and Flamengo.
Romario played for Brazil between 1987 and 2005 and won the 1994 FIFA World Cup.
Another Brazilian legend Ronaldo said that he learnt the art of goalscoring from Romario. Johann Cruyff described Romario as "a genius" in the penalty area. Romario scored 772 goals in 993 matches in his 24 years career.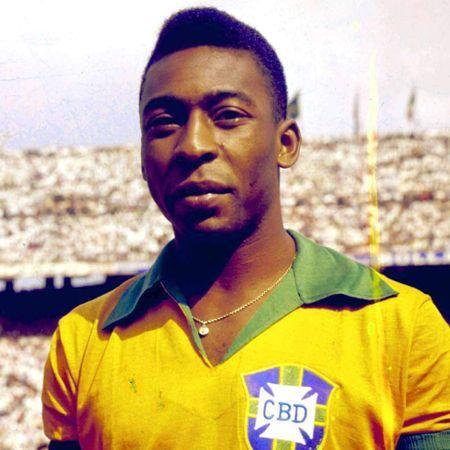 3. Pele (Brazil) | 761 goals
Edson Arantes do Nascimento, fondly known as Pele, is probably the greatest footballer of all time. In the 1958 World Cup, a 17 year and 239-day old Brazilian striker emerged as probably the greatest prodigy of all time. He has won three World Cups in 1958, 1962 and 1970, the only player in the world to achieve such a feat.
Pele began his senior career in 1956 with Santos and stayed there for 18 seasons. He then moved to the NALS to play for New York Cosmos alongside German legend, Franz Beckenbauer, before calling time on his stunning career.
Contrary to Guinness' records that state he scored 1,271 goals by the end of his breathtaking career, Pele had officially scored 761 goals in 821 matches.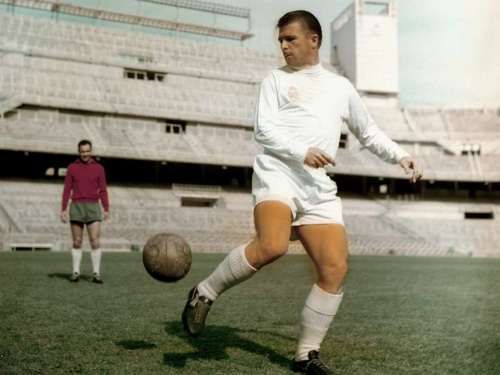 4. Ferenc Puskas (Hungary) | 746 goals
Puskas was the lynchpin of the all-conquering "Magical Magyars" and led the Hungary team to unprecedented success. They once went on an unbeaten 32-game streak, winning the 1952 Olympics along the way.
He played for only two clubs in his career – Hungarian side, Budapest Honved (1943-55), and Spanish side, Real Madrid (1958-66). Puskas formed a deadly combination with the great Alfredo Di Stefano during his stint at Real Madrid as they the duo tore up defences and guided the Los Blancos to five straight league titles and three European Cups. The legendary Hungarian striker was LaLiga's top scorer for 4 seasons in a row.
Puskas known as 'The Galloping Major', blessed with a thunderous left foot and superb positioning skills, scored 746 goals in 754 matches.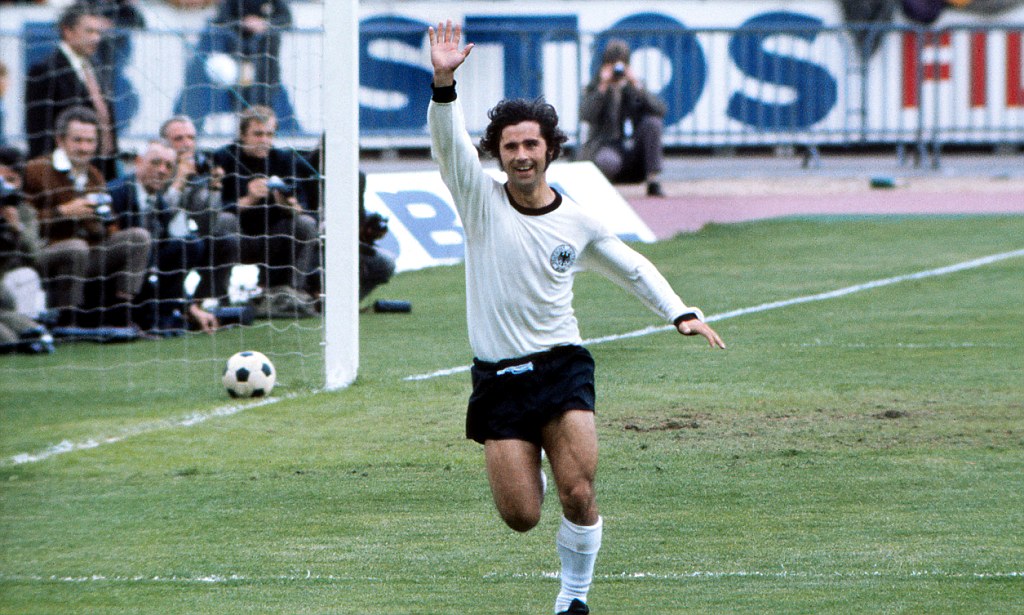 5. Gerd Muller (Germany) | 735 goals
Gerd Muller is arguably the most lethal finisher in the history of football. The German striker spent the better parts of his career in Germany, playing for 1861 Nordlingen and Bayern Munich. He played for Bayern Munich for 15 seasons. He is still Bayern's top goalscorer of all time. He then moved to North American Soccer League (NASL) side, Fort Lauderdale Strikers.
Muller represented West Germany between 1966 and 1974. He won the European Championship in 1972 and the FIFA World Cup in 1974.
'Der Bomber' was blessed with explosive power. He bowed out with an overall record of 735 goals in only 793 matches.
6. Cristiano Ronaldo (Portugal) | 707 goals
One of the two standout players of this generation, Cristiano Ronaldo is easily one of the greatest players of all time. After starting out as a fleet-footed winger, Cristiano Ronaldo has transformed himself into a goalscoring machine. He has won the Ballon d'Or 5 times, a record he shares with Lionel Messi.
Ronaldo came into the limelight with Manchester United. He then moved to Real Madrid for a then world record fee. At Real Madrid, Ronaldo became one of the best footballers of all time, winning 15 major trophies in 9 seasons, including the historic feat of winning 3 consecutive UEFA Champions League titles. The Portuguese superstar has broken one record after another, posting tallies in the Champions League that may never be surpassed. Last summer, he moved to Juventus and has already started winning titles in Italy.
Cristiano helped Portugal to win the Euro 2016 and also the first-ever Nations League final in 2019. The two international trophies somewhat help Ronaldo to edge past Messi as the greatest player of this generation. This is arguably the greatest rivalry we have ever seen in football. Ronaldo has till date scored 707 goals in 998 matches and hopes to finish his career by topping this list.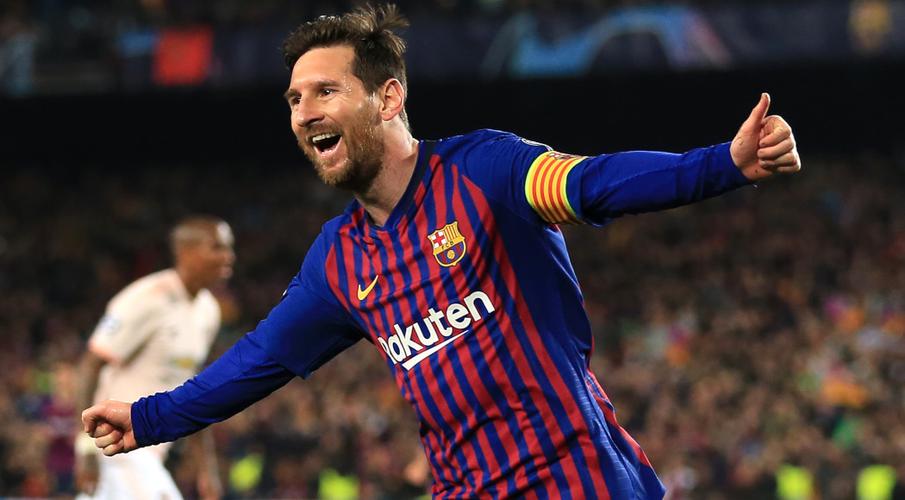 7. Lionel Messi (Argentina) | 698 goals
Lionel Messi is a product of Barcelona's famed youth academy, La Masia. He has been a one-club man, playing his 16th season with Barcelona. Along with Cristiano Ronaldo, Messi has defined this current generation. He has also won 5 Ballon d'Or.
Messi has also represented the Argentinian senior team since 2005 and is currently their 3rd-most capped player and highest goalscorer of all time. He is regarded as the greatest footballer of all time by many, but the lack of an international trophy somewhat pushes him behind the other greats of football. He has scored 698 goals in 875 matches. Messi's position will definitely be much closer to the top when he calls time on his illustrious career.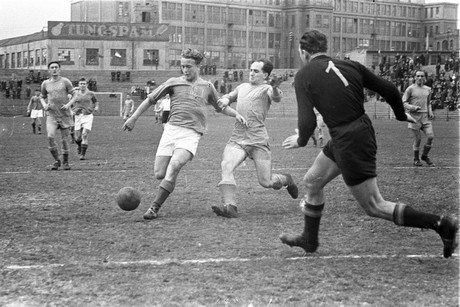 8. Ferenc Deak (Hungary) | 576 goals
Ferenc Deak's achievements have been overshadowed by his fellow Hungarian Ferenc Puskas, but Deak himself was a supreme goalscorer. He was born in Budapest, Hungary. He spent his entire playing career at a plethora of Hungarian clubs. He began his senior career with Szentlorinci AC, where he scored an astonishing 220 goals in 72 appearances. Then he played for Ferencvarosi TC, Ujpest, and Spartacus Budapest among others.
Deak also scored 29 goals for his country. But it is not known how many matches he played at the highest level. Ferenc Deak ended his career with a grand total of 576 goals. He was named the Hungarian footballer of the year in 1946. But the second world war prevented Deak from playing more for Hungary, otherwise, this legendary goalscorer might have well been higher up on this list.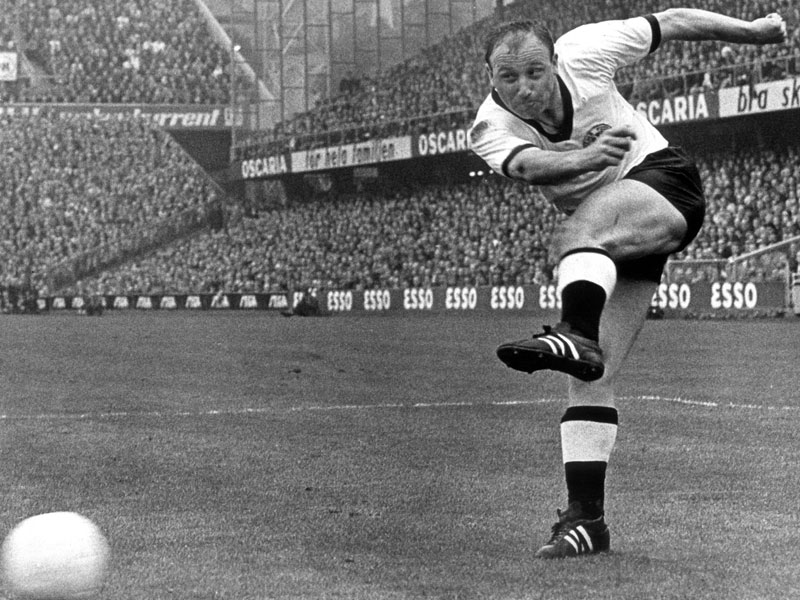 9. Uwe Seeler (Germany) | 575 goals
Uwe Seeler was born in Hamburg, Germany. Uwe Seeler played 18 seasons for Hamburg (1954-72) and eventually became a one-club legend. Renowned for his aerial prowess and spectacular scissors-kicks, he is one of the finest forwards Germany has ever produced.
Seeler played for theGerman National Team between 1954 and 1970. He won the FIFA World Cup twice in 1966 and 1970. He also finished 3rd in the 1960 edition of the Ballon d'Or. By the end of his career, he scored a mammoth 575 goals.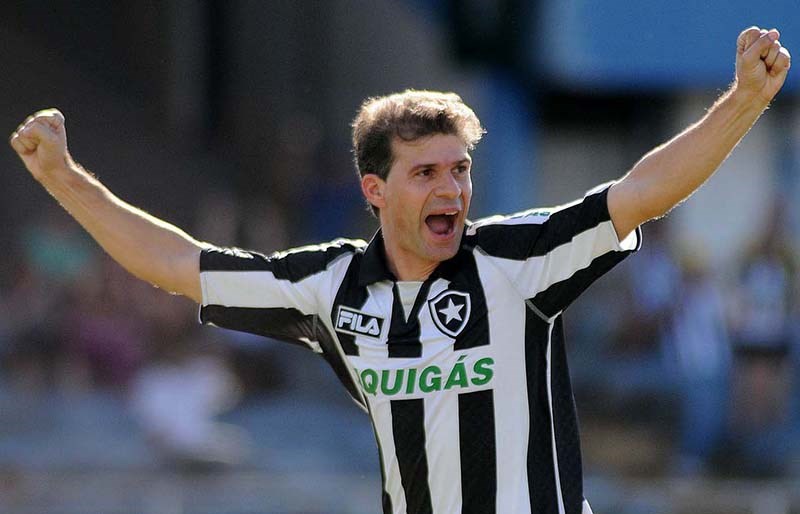 9. Tulio Maravilha (Brazil) | 575 goals
Tulio Maravilha, better known as Wonder Tulio, played for more than 25 different clubs – mostly in Brazil. He also represented the Brazilian National Team 15 times and scored 13 goals. He never lost a game for his country.
During his glorious 24-year career, Tulio claims to have scored more than 1,000 goals. However, his personal figure included friendlies and games at amateur level. He officially scored a total of 575 goals in his career.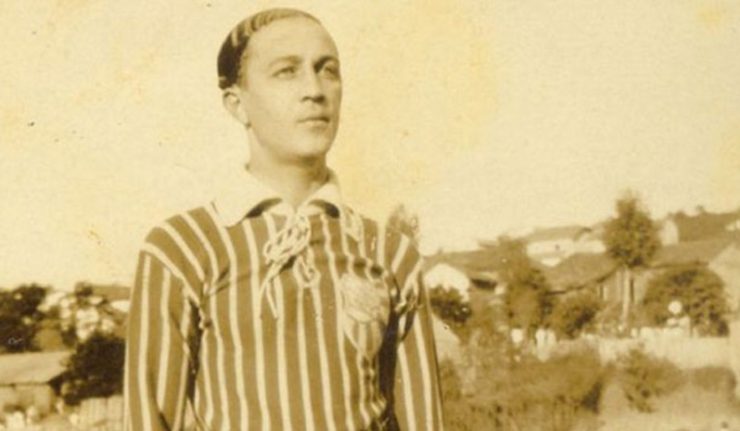 11. Arthur Friedenreich (Brazil) | 557 goals
The Brazilian striker played for an astonishing 26 years from 1909-1935. He was the Copa America player of the tournament and the golden boot winner in 1919.
However, he never represented Brazil in a World Cup as there was a serious misunderstanding between the Football Leagues of the States of Rio de Janeiro and Sao Paulo. He was nicknamed the 'Tiger' and was the game's first outstanding black player. Unfortunately, he had to face many barriers and widespread racism throughout his career. He played a starring role in Brazil's 1919 and 1922 Copa America campaign and he was crowned as the "King of football" in Brazil's 1925 tour of Europe.
Many consider the late Arthur Friedenreich as the greatest goalscorer in football history with 1,329 goals. But that tally included many friendlies and amateur level matches. He officially scored 557 goals in his career.
Do check out:
Also check out some cheap wireless headphones on Amazon:
1. https://amzn.to/2msH7aD
2. https://amzn.to/2muMKVZ
3. https://amzn.to/2zPDPYI
4. https://amzn.to/2JBCxQs
For more information visit our site, TechnoSports. And download our app from the Google Play Store for more real-time updates. To download the app, click here.