The Indian cricket team landed in London 2 weeks before their first World Cup match against South Africa. India are one of the front-runners to win the trophy this year.
Virat Kohli's Team India reached London on Wednesday for the 2019 Cricket World Cup which starts on May 30. India start their campaign against South Africa on June 5, in Southampton.
India is one of the hot favourites in the tournament.
Before the World Cup, India will 2 play practice matches against New Zealand (May 25) and Bangladesh (May 28).
India had won the World Cup twice. In 1983 India wonthe 60 over World Cup in England and in 2011 India won 50 over World Cup at home.

Virat Kohli debuted for India in 2010, is the leading batsman in the world today and is captain of the Indian team. Kohli had led India to the final of the Champions Trophy in England 2 years ago before losing to Pakistan.
India set off for England in the early hours of May 22 looking dapper in suits and matching shoes and belts. Experts believe India, Australia and England are firm favourites to win the World Cup this year.
In 2015, India had reached the semifinals where they lost to eventual champions Australia.
Under Virat Kohli, India have won historic ODI series in South Africa and Australia since the start of 2018. Kohli also oversaw a series win over New Zealand.
India's players were busy with the Indian Premier League before the World Cup. KL Rahul, Shikhar Dhawan, Hardik Pandya, Jasprit Bumrah and Mohammed Shami had a spectacular summer. Virat Kohli was seen hitting hard and going after the bowlers.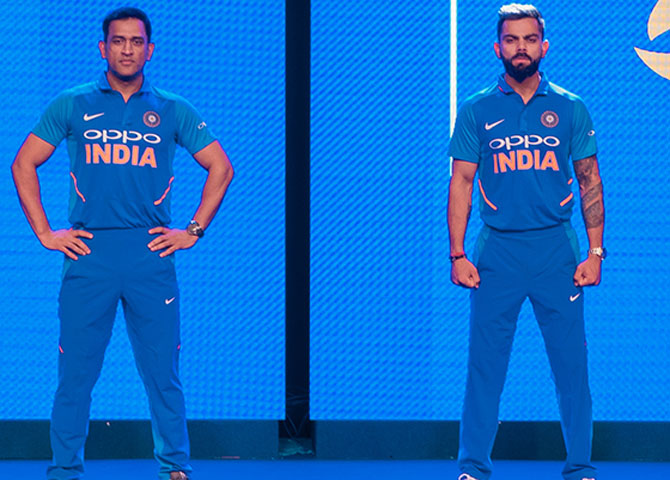 MS Dhoni was timing the ball well. Dhoni was seen in his vintage form. Dhoni scored 415 runs with 23 over boundaries.
Do check out:https://technosports.co.in/2019/05/22/ms-dhoni-world-cup-shastri/
For more information visit our site, TechnoSports. And download our app from the Google Play Store for more real-time updates. To download the app, click here.