Curiosity Spikes as Ronaldo and David Beckham Show Up at Asian Games
The names David Beckham and Ronaldo have been echoing through the sports world during the Asian Games, leaving fans bewildered. Is this a bizarre error that has turned into a social media sensation, or are the two football legends genuinely participating in the Asiad? Well, the answer is both yes and no. Yes, they are part of the Indian contingent, but no, they aren't football players; they're track cyclists.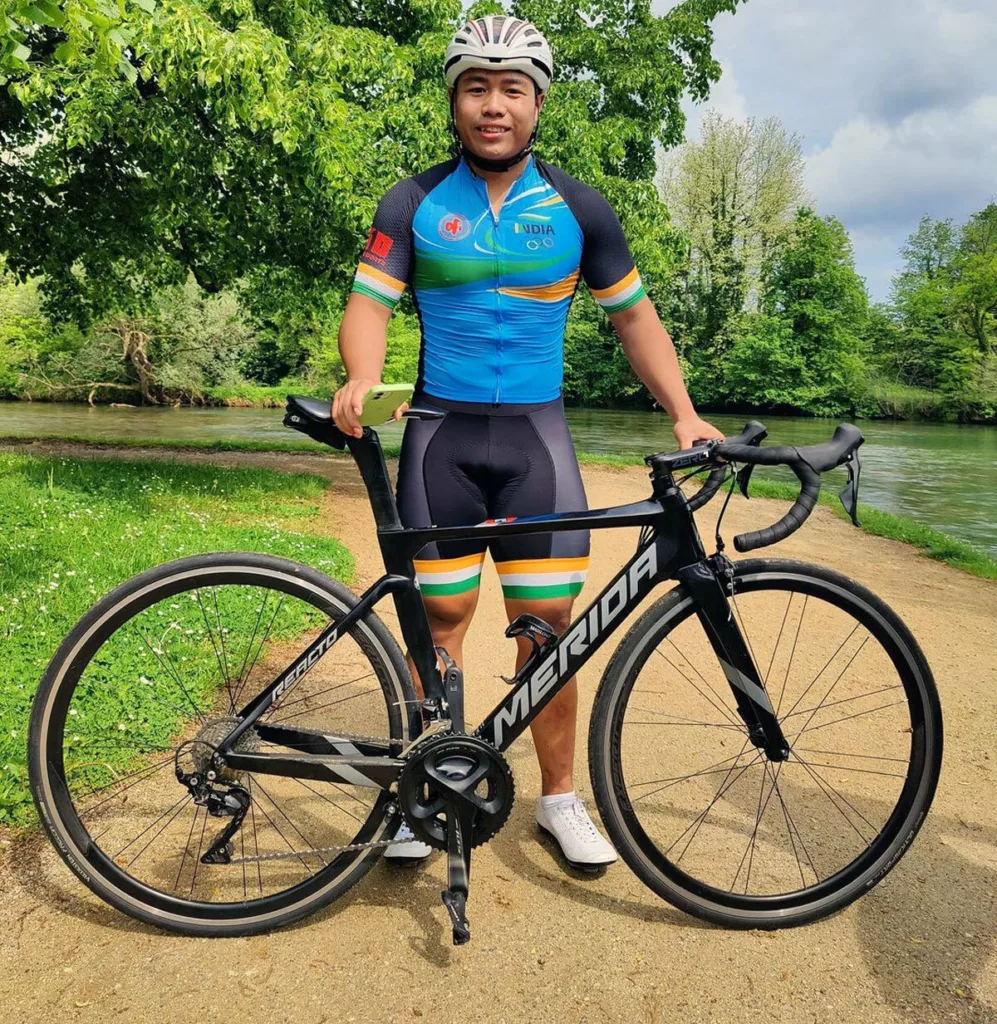 Read More: Historic Victory for India in Asian Games Equestrian Team Dressage
- Advertisement -

Meet Ronaldo Singh Laitonjam and David Beckham Elkatohchoongo
Ronaldo Singh Laitonjam and David Beckham Elkatohchoongo have been key members of the Indian cycling team for some time. Surprisingly, they also competed in the 2022 Commonwealth Games, where their names alone made them a sensation. It's evident that their parents were ardent football fans who named their children after their favorite players.
The Inspiration Behind Their Names
In a revealing interview last year, David Beckham shared, "When I was in my mum's tummy, in the hospital, my dad said, 'When the baby is taken out, he shall be named David Beckham.'" As for Ronaldo, his father was inspired to name him after his namesake's unforgettable performance in the 2002 World Cup for Brazil.
Ronaldo & David's Performance at Asian Games
In the Asian Games, David Beckham made it to the quarterfinals in the men's sprint event, showcasing his cycling prowess. On a challenging track at the CSC Velodrome, David narrowly defeated his Kazakhstani rival Sergey Ponomaryov by a mere 0.188 seconds to secure his spot in the last eight. Later in the day, he faced Malaysia's Muhammad Shah Firdaus Sahrom for a chance to advance to the semifinals.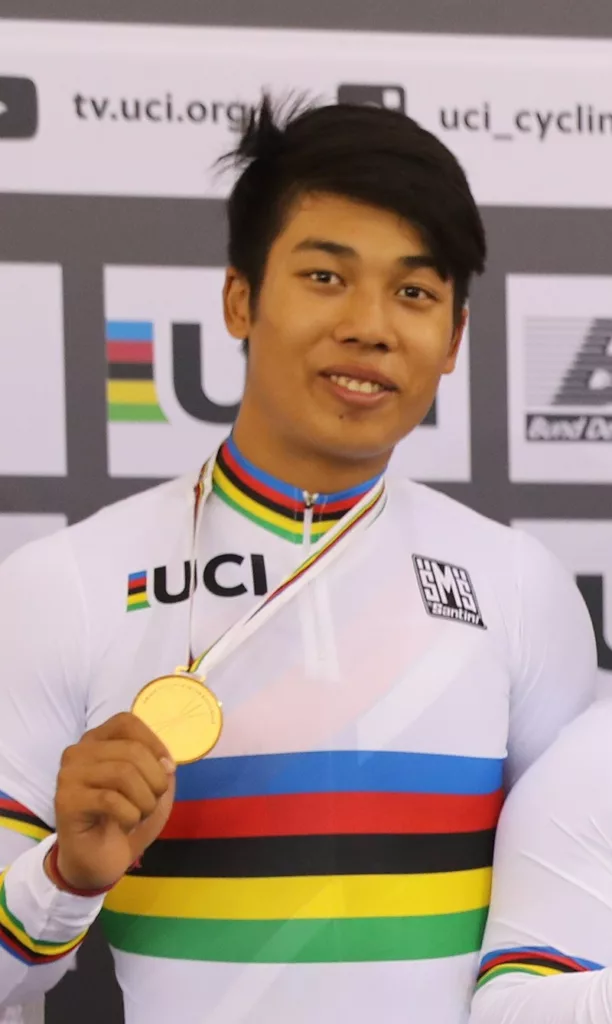 In the women's keirin event, India's Shushikala Agashe finished fifth in her heat, failing to qualify for the semifinals, while Triyasha Paul narrowly missed qualification after finishing in third place in her heat.
Manu Bhaker's Pistol Malfunction at Asian Games
Besides the intriguing story of Ronaldo and David Beckham, another gripping tale unfolds at the Asian Games involving Manu Bhaker and her persistent pistol malfunctions. Manu Bhaker, a highly skilled pistol shooter, has faced similar issues in her career, costing her significant medals.
History Repeats Itself
Once again, tragedy struck as Manu Bhaker, after shooting 590 in the qualification event of the women's 25m pistol at the Asian Games, had to settle for fifth place due to a pistol malfunction during the final. Her earlier rounds hinted at a possible gold medal and even a world record. However, in competitive sports, there's little room for "ifs" and "buts."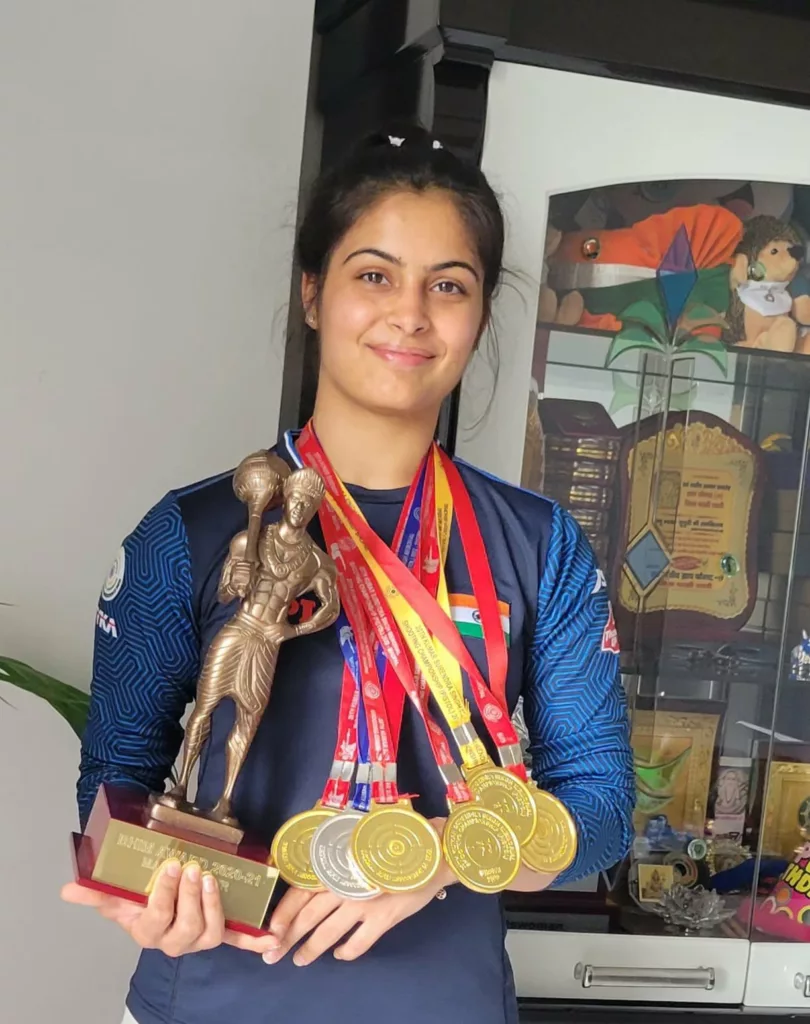 This unfortunate incident is not isolated in Manu's career. In 2019, during the World Cup final in Munich, she suffered a pistol malfunction when she was tied for the lead in the women's 25m pistol event with Rahi Sarnobat. The gold and Olympic quota slipped through her fingers, leaving her in tears.
Fast forward to the Tokyo Olympics, where Manu participated in the 10m pistol event. Yet again, a pistol malfunction shattered her dreams of a medal. She scored a disappointing 575 from her 60 shots due to a broken lever on her pistol, which caused significant problems. Despite efforts to replace the damaged part, Manu lost crucial time and failed to make it to the finals.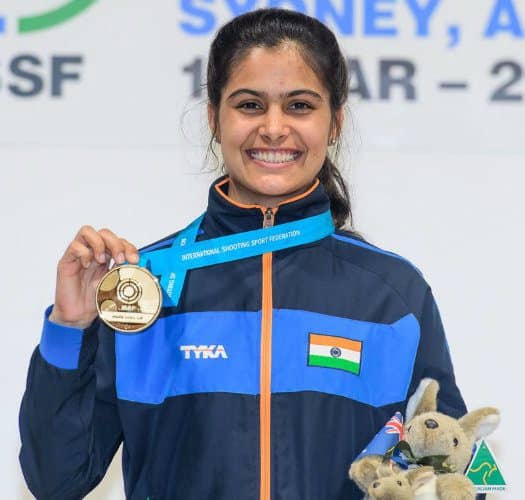 In the world of sports, where precision is paramount, these pistol malfunctions have been the bane of Manu Bhaker's career, preventing her from achieving her full potential.
Pakistan's Volleyball Triumph at Asian Games Sparks Frenzy
In the world of Asian Games, where medals are the ultimate goal, the Pakistan volleyball team made headlines with a surprising victory over their arch-rivals, India. This thrilling encounter took place in the men's 5-6th classification match, and the jubilation in Pakistan was unparalleled.
Long-Awaited Success for Pakistan
For Pakistan's volleyball team, this victory was a remarkable achievement, considering their limited history of success in the Asian Games. The last time they clinched a medal was way back in 1962 when they secured a bronze. This recent triumph against India marked a significant milestone for the team.
India vs. Pakistan: A Rivalry Across All Sports
The India vs. Pakistan rivalry is legendary in the world of sports, often referred to as the "mother of all battles." This intense competition spans across various sporting disciplines, and the Asian Games are no exception. Both nations have faced off in numerous events, with India typically holding a dominant position in the sports arena.
An Unexpected Win
In the case of India vs. Pakistan encounters, the bitter reality for Pakistan is that they are often seen as the underdogs, given India's prowess in sports. Any victory for Pakistan is celebrated as a massive achievement by fans on both sides of the border. Such was the case on a fateful Tuesday when the Pakistan volleyball team secured a victory against India in the men's 5-6th classification match.
Social Media Eruption
The victory sent shockwaves across social media, with Pakistani users celebrating as if they had won a gold medal. The Pakistan Volleyball Federation wasted no time in congratulating the team on their "historic win." Even Pakistani cricketer Saim Ayub joined in the chorus of praise for this unexpected triumph.
🏐🇵🇰 Historic Win! Pakistan National Senior Men's Team secures an incredible 3-0 victory against arch-rivals India in the 19th Asian Games.

With sensational sets points of 25-21, 25-20, 25-23, our team's outstanding performance has left us cheering for more.@EngroCorp pic.twitter.com/jPJZpcgfeQ

— Pakistan Volleyball Federation 🇵🇰 (@PVF_Official) September 26, 2023
Emotional Moments
Notably, Pakistan's volleyball coach had tears of joy when his team defeated higher-ranked South Korea in one of the Pool matches, showcasing the emotional rollercoaster that accompanies such victories.
A Contrasting Medal Tally
Interestingly, despite this significant win, Pakistan has yet to open its medal account in this year's Asian Games. In contrast, India has already amassed an impressive total of 20 medals, including five golds, showcasing the stark contrast in their performance at the games.
In the end, this victory by the Pakistan volleyball team against their Indian counterparts will be remembered as a historic moment, a shining achievement in their Asian Games journey, and a testament to the unpredictable nature of sports rivalries.
- Advertisement -