We are in the last week of this year and the festival of mistletoe is around the corner. Time is running out, and we are left with only a few days of holiday shopping. It's the time of year when you might wish to bring home the happiness for which you have waited so long. No matter where you are in your holiday shopping process, you probably need a helping hand to find some of the best year-ender deals. So, being the Santa Claus of this season, Flipkart and Amazon are coming to town with a note of happiness, carrying the best deals on 50-inch and 43-inch Smart TVs in their sacks.
We are certain of the smile that you would get after having a look at the list which we have specially curated, keeping your best interest in our mind:
Westinghouse UHD 55-inch model
Price – Rs.32,999
A very well-designed 55-inch Westinghouse TV has an ultra-thin bezel powered by Android 9. The device comes with a 40W speaker output, offers HDR10, 2GB of RAM, Surround Sound Technology, 500 nits of brightness, 8GB of Rom, and 2 speakers. It has In-built Chromecast & Airplay that supports 1000+ Apps, access to more than 6000 Plus Apps and Games like Prime Video, Hotstar, Zee5, Sony LIV, and Google Play Store with 500,000 Plus TV Shows. It also has 5.0 Bluetooth, 2 USB ports, 3 HDMI ports, and an ARM Cortex A53 processor.
Link: https://amzn.to/3qDL511
Blaupunkt 43-inch Cybersound premium 4K Android TV
Price – Rs.30,999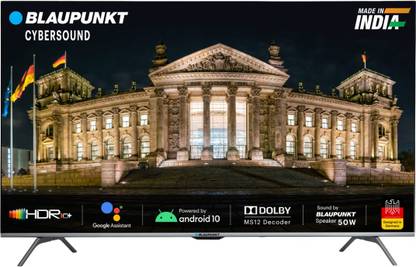 This trusted premium brand has a 50W speaker output and also features a bezel-less design. It also comes with features like Dolby Digital Plus, DTS TruSurround certified audio and 4 speakers. It uses Dolby MS12 sound technology, which, the company says, can decode and improve Dolby Atmos. To enhance your watching experience, it has Dolby Digital Plus powered sound technology. The model is powered by the latest Android 10 and it is inbuilt with 2GB of RAM and an 8GB ROM.
Amazfit GTR 3 Pro
Price – Rs.18,990
Clear & Easy-to-read Ultra HD AMOLED Display – With unprecedented visual clarity that reaches 331 ppi, the large 1.45-inch screen of the Amazfit GTR 3 Pro shows you exactly what you want, when you want it, and is visible even under bright sunlight. The ultra HD AMOLED display boasts a 70.6% screen-to-body ratio, which is among the highest for round smartwatches that are currently available.
Test Four Health Metrics in One Tap – With the Amazfit GTR 3 Pro fitness watch you can test your heart rate, blood-oxygen saturation, stress level and breathing rate in a single tap of the watch and get a result in as little as 45 seconds. To easily understand your condition without cycling through individual apps, quickly get the data you need in one tap and then get on with your day.
A Fitness Partner with 150+ Sports Modes – Whether you're a team player or prefer the focus of working out by yourself, the Amazfit GTR 3 Pro sports watch is the ultimate easy-to-use sports smartwatch. With over 150 built-in sports modes to suit your choice of activity, the watch can track metrics like heart rate, calories burned, and more.
Liberate Your Hands with Alexa and Offline Voice Assistant – Easily set an alarm, ask a question, get a translation and more with Alexa, which is built into the Amazfit GTR 3 Pro smart watch. If you're out and don't have internet access, the smart watch also has an offline voice assistant for you to perform operations like engaging a sports mode or opening a health metric feature via voice command.
Listen to Your Music & Receive Bluetooth Calls – When you're out for a walk, working out, or seeing friends, you can leave your phone in your pocket. Through Bluetooth connection to your phone, the Amazfit GTR 3 Pro smart watch can receive phone calls, and also be used to easily control the music on your phone. You can even store up to 470 songs on the watch for independent music playback.
12-day Battery Life That Won't Let You Down – If you're packing for a business trip, save space in your case and leave the Amazfit GTR 3 Pro's charger at home without worrying about the battery running out. The smart watch packs an extensive list of super-powerful features into its slim and light body, and yet still has enough endurance to last for up to 12 days from a single full-charge with typical usage.
High Precision GPS and 5 ATM Water Resistance – The Amazfit GTR 3 Pro sports watch has a built-in barometric altimeter to help keep an eye on the altitude and air pressure of your outdoor activities, and supports GPS, GLONASS, Galileo, BDS and QZSS satellite navigation systems to accurately track your route. And it also has achieved a water-resistance grade of 5 ATM, so you can enjoy the sea or take a dip in a pool without worry.
Link: https://amzn.to/3pldrxh
Acer Nitro Ryzen 5 Hexa Core 5600H gaming laptop
Price – Rs.65,990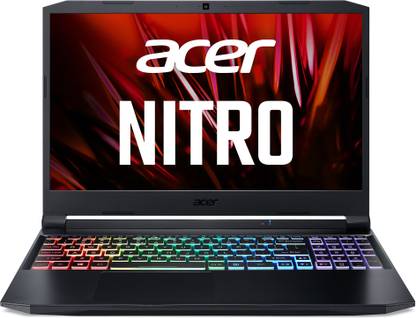 Conquer games and tasks alike with an AMD Ryzen series 5000 mobile processor and up to a GeForce RTX 3080. Go all out on speed with two slots for M.2 PCIe/SATA SSDs and up to 32 GB of DD24 3200 RAM. Built with the latest breakthrough 7nm processor technology. The AMD Ryzen 5000 series mobile processor is one of the most advanced processors to deliver you bleeding-edge efficiency while remaining quiet. The GPU delivers the ultimate performance for gamers and creators.
Link: https://fas.st/ksEOS
Canon EOS 200D II DSLR Camera EF-S18-55mm
Price – Rs.51,174
Is photography one of your passions? Bring home this EOS 200D from Canon. This is Canon's lightest DSLR that features a vary-angle LCD touch screen. It features a 24.1-megapixel APS-C CMOS sensor and a DIGIC 8 processor that captures stunning images. The EOS 200D II also has a lot of other features that make everyday photography a lot easier.
Link: https://amzn.to/3mpwYuz