Intel has announced that $600 million will be injected in its Mobileye unit in Israel for R&D center where development of self-driving technology will take place. Intel has also confirmed committing $10 billion on a new chip plant.
Intel's Chief Executive Pat Gelsinger announced this during his one-day trip to Israel.
Intel will create new R&D center at it's Mobileye unit. Intel has heavily invested in Israel based companies in the past as well like AI chip manufacturer Habana , an Israel based mobility service provider Moovit and of course Mobileye summing up to a massive $18 billion.
- Advertisement -

During his visit he met with Intel and Mobileye executives and also met the President of Israel Benjamin Netanyahu.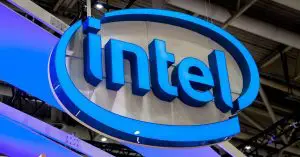 The plan includes $200 million for building a R&D center called IDC12 and another $400 million to turn the current Mobileye headquarter to a R&D establishment.
In the beginning of 2019 the Israel Finance minister said that Intel would be aided with $1 billion to build an $11 billion chip plant. This Sunday, Intel announced that the project would be worth $10 billion and the construction has already begun.
The production of type of chips to be processed has not been disclosed yet, however in march intel had disclosed that the two plants in Arizona will be producing 7 nm chips and the plant in Kiryat Gat is currently manufacturing 10 nm chips.
Intel also announced that this new facility will be hosting up to 6000 employees out of which 1000 employees will be freshly hired this year. While they currently have 14,000 employees in Israel as of this moment.
It is reported that Intel's $8 billion investment in the country accounted for the 2% of Israel's GDP in 2020.
Intel's chief executive also stated "vibrant future for Intel and Israel for decades to come" after meeting the president of Israel.
What are your views on this? What are your thoughts about the chips to be developed in Israel? Do share in the comment box below!
- Advertisement -