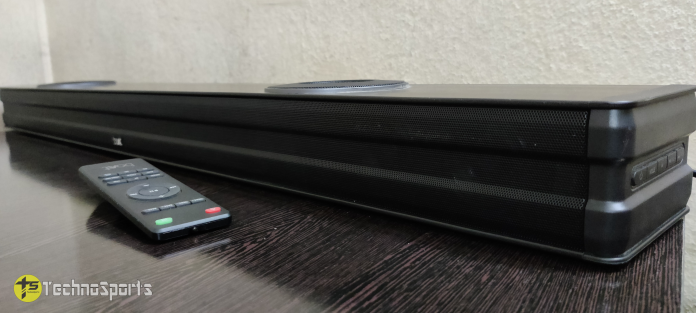 I was in search of a Bluetooth Soundbar to pair up with my PC system in order to get the best experience while watching movies or TV series in 4K. Although I wanted a good soundbar, I didn't want to dig a hole in my pocket.
I came across the boat AAVANTE Bar 1190 90W 2.2 Channel Bluetooth Soundbar on Amazon which is priced at Rs 5,999 but I was lucky enough to get my hands on this Bluetooth soundbar for only Rs 3,999 during a sale on Amazon.
It has been many days since I'm enjoying the boat AAVANTE Bar 1190 90W 2.2 Channel Bluetooth Soundbar and would say this is one of the best Bluetooth Soundbars you can get your hands on in this price range and I hope when you reach the end of this post, you'll also understand why I said so.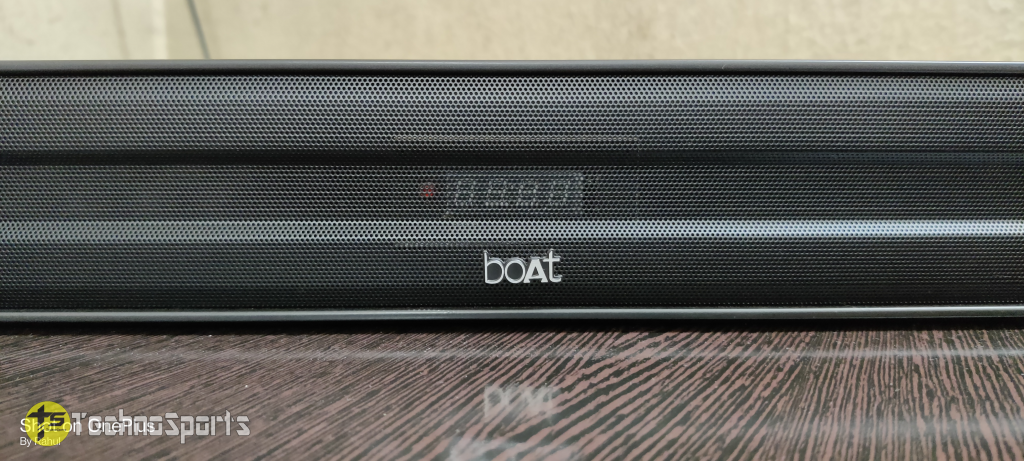 In the Box
Catalogue
User Manual
Line In Cable
Warranty Card
boat Aavante Bar 1190
Remote
Screws for Wall Mount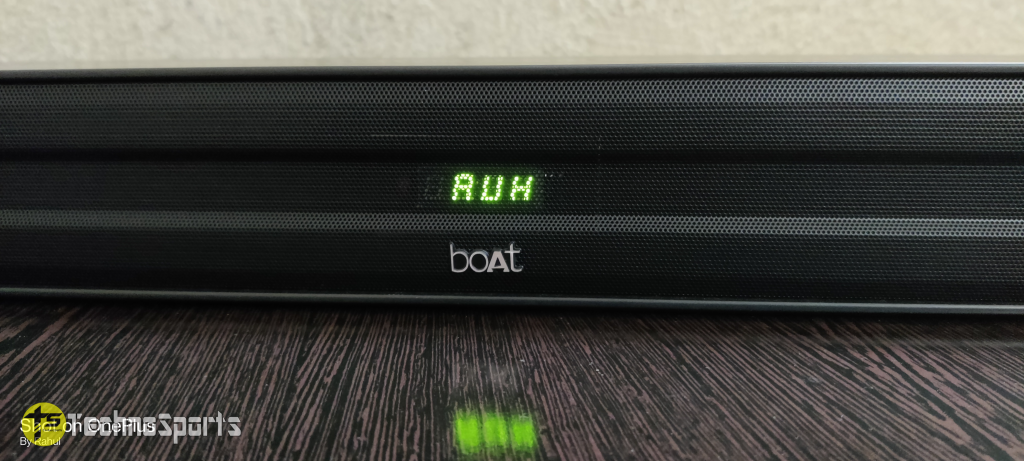 Specifications
1-year warranty from the date of purchase, you can activate your warranty by giving a missed call on 9223032222. Alternatively, you can claim your warranty at support.boat-lifestyle.com or reach out to us at +912249461882/[email protected]
Its 2.2 Channel captivating sound gets you set for an alternate dimension, with an ethereal sound quality that adds colour to your audio as well as a visual experience
The exquisitely styled soundbar with its premium finish adds to the beauty of your home as much as it adds to the immersive auditory experience
Control your playback via easy operational controls and the master remote control device
All your devices are made accessible by the wireless and wired forms of connectivity, such as Bluetooth V5.0/AUX/USB/Coaxial and HDMI(ARC) with the versatile Aavante Bar 1190
Experience the boAt Signature sound with the 40W R.M.S premium audio delivered by AAVANTE BAR 1190 and its 50W Built-in Active Subwoofer
The soundbar is apt for multiple forms of entertainment as it offers different modes such as NEWS, MOVIES, MUSIC and 3D for a true listening experience.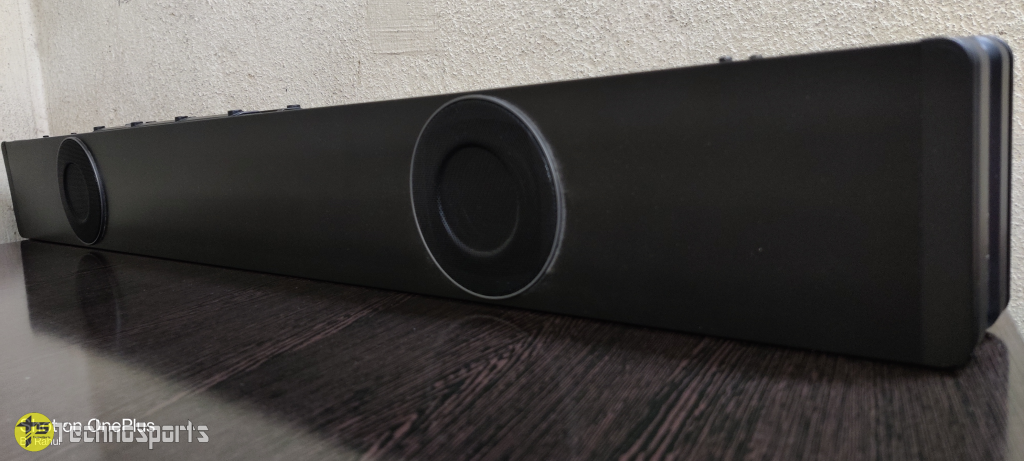 Design and build quality
The boat AAVANTE Bar 1190 90W 2.2 Channel Bluetooth Soundbar sports a premium look despite being in the mid-range price section. The Bluetooth Soundbar is quite long, measuring 96 cm, so before buying you should check that you have adequate space to keep it, or you may face some issues in adjusting it.
However, the long shape of the boat AAVANTE Bar 1190 90W 2.2 Channel Bluetooth Soundbar gives it an exquisite design with a premium finish. It also has two built-in dual active subwoofers to give you enough baas to enjoy your movie sessions. There are also buttons on one end of the soundbar despite having a full functionality remote.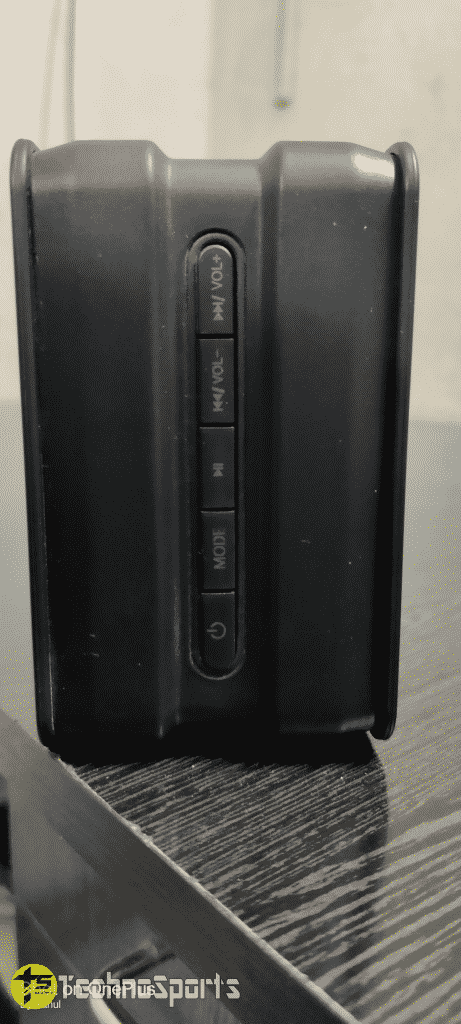 The build quality of the soundbar is also decent, and it won't feel cheap or low-quality. The remote's quality is also good, and unfortunately, it fell a few times from my hand, but you won't fear damaging it cause it is quite sturdy. The remote has all the functionalities, which make it very easy to operate. You can change the connectivity modes, treble or baas and other things with the remote, making it very useful.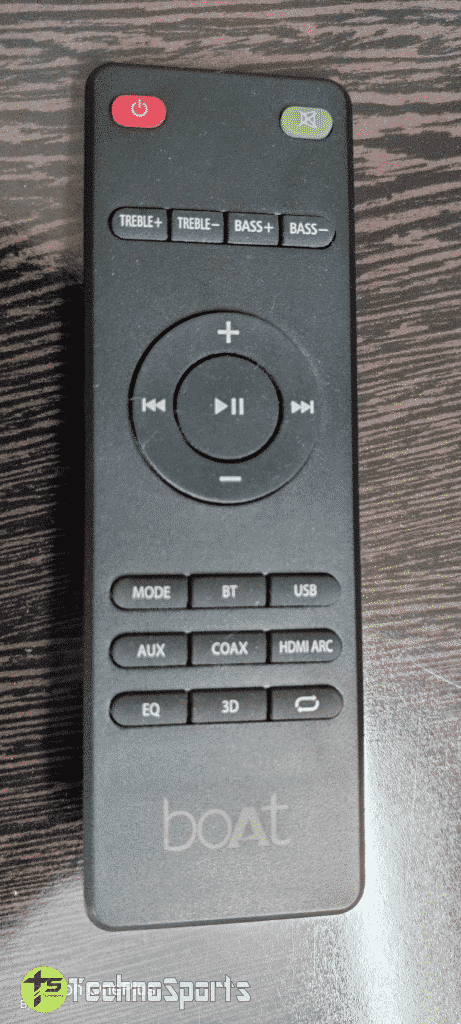 However, the wall mounting kit looks a bit off as the things are made of plastic which will make you doubt whether it can hold the soundbar on the wall strongly. But as long as you don't plan to have it wall-mounted, there's no issue with the build quality. And if you really want to mount it on the wall, then call a technician and take their opinion.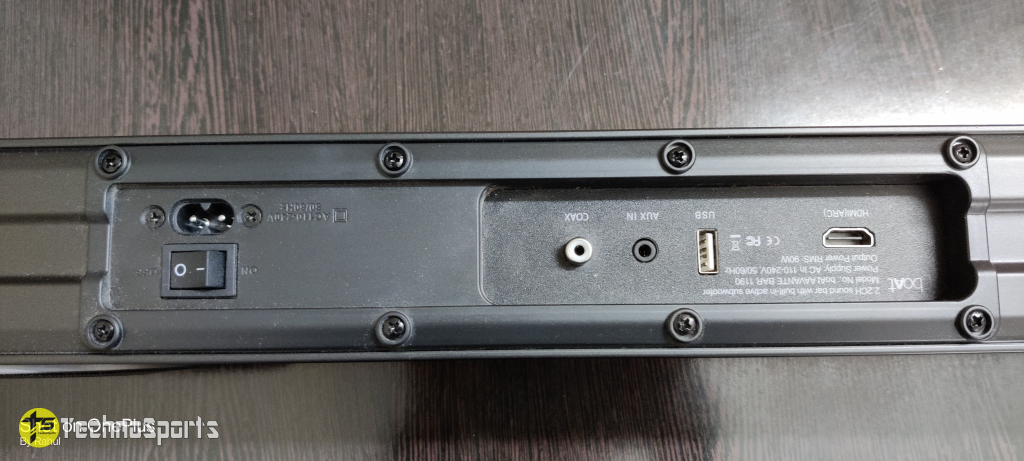 Connectivity
The boat AAVANTE Bar 1190 90W 2.2 Channel Bluetooth Soundbar has a host of connectivity options. It has HDMI, USB, AUX and COAX ports along with the Bluetooth option. So that makes it 5 connectivity options and you can't ask for anything more. The Bluetooth Soundbar has absolutely killed it in the connectivity section offering such a wide range of options.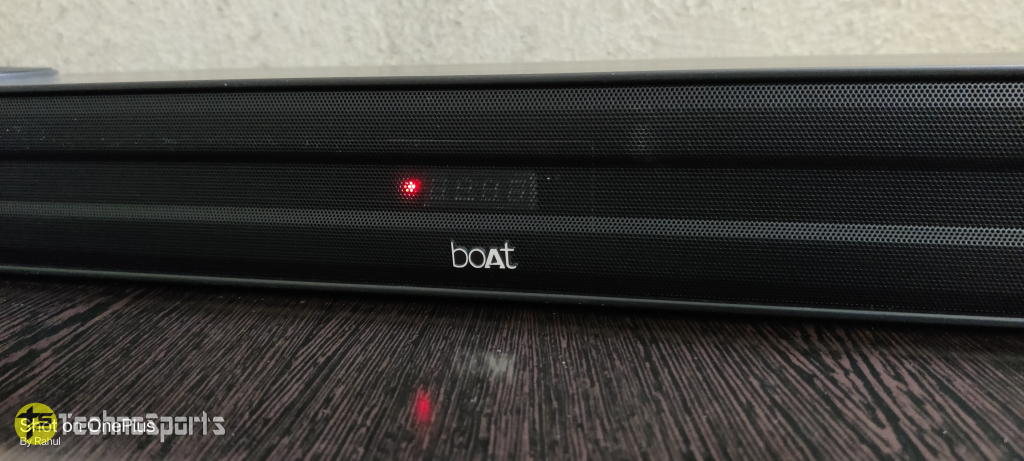 When you switch on the soundbar, you will get a red light displayed. Then you have to press the power button on the remote or the soundbar. It will then display the connectivity mode you're on. You can change the connectivity mode from the remote as well as by the mode button on the soundbar.
In the case of Bluetooth connectivity, after displaying 'bt', you can find the name 'AAVABTE BAR 1190' in the list of Bluetooth devices available on your phone or laptop or any other device you want to connect. It's straightforward to operate.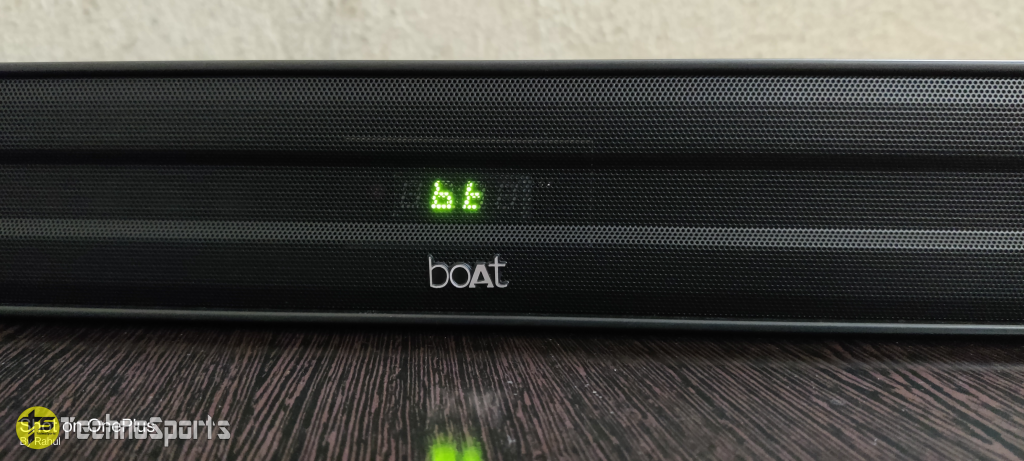 Audio quality
The audio quality of the boat AAVANTE Bar 1190 90W 2.2 Channel Bluetooth Soundbar is quite satisfying. You can't compare it to a JBL or Bose soundbar but in this price range, this is the best sound quality you can get.
It features a 90W RMS boat signature sound which is amazing. The speakers are also very loud, and you won't be required (or you can say 'can't' as well) to play it on full volume.
Thanks to the two built-in dual active subwoofers, you will get enough bass to enjoy the sound quality. It also has a treble and baas balancer on the remote, which is actually quite helpful.
The Bluetooth soundbar also has 4 entertainment equalizer modes: Music, Movie, News and 3D. Overall, the audio quality of the soundbar is beyond any question, and you'll definitely be satisfied with it.
Pros and cons
| | |
| --- | --- |
| Pros | Cons |
| 90W RMS boat signature sound | The length of the soundbar could have been a little less |
| 5 connectivity options | Low quality wall mounting kit |
| 2 built-in dual active subwoofers | |
| Full functionality remote | |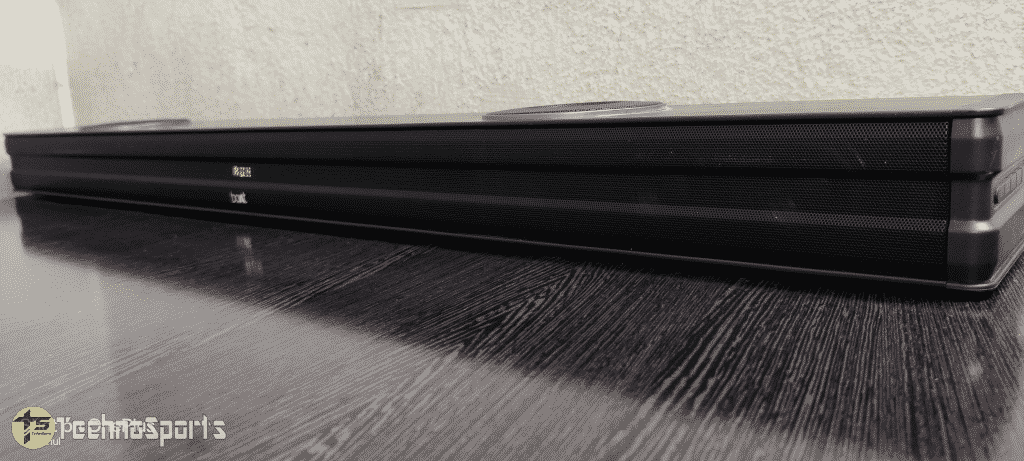 Verdict
If you're looking for a Bluetooth Soundbar with a rich audio quality without pinching your pocket, the boat AAVANTE Bar 1190 90W 2.2 Channel Bluetooth Soundbar is the best you can get your hands on.
Keep an eye on Amazon, and if you can get it for Rs 3,999 like me, it will be an absolute win-win situation. Even if you have to shell out Rs 5,999, just go for it as it can't get any better.
Buy the boat AAVANTE Bar 1190 90W 2.2 Channel Bluetooth Soundbar from Amazon India: https://amzn.to/3g1aLkq