Big Billion Days are around the corner and Flipkart, the e-commerce brand is gearing up the sale/discount game by revealing most of the prices of several products that will be available on the sale days.
Most of the prices which Flipkart has revealed are pretty impressive. Recently Flipkart has finally announced/revealed the most awaited deal for the iPhone 13 smartphone. It was one of the most anticipated smartphone price reveals for this year's Big Billion Days.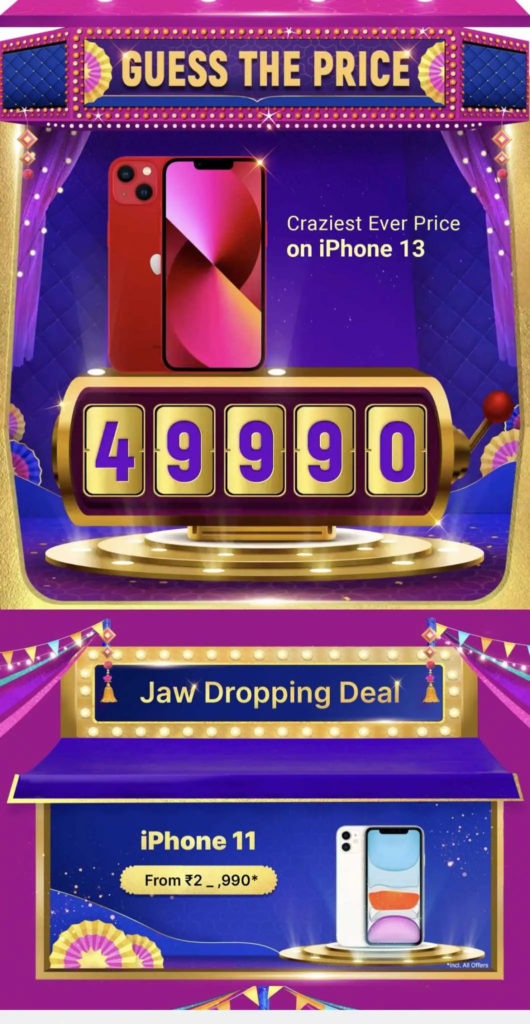 Apple iPhone 13 was launched last year and as we all know, during the Flipkart Big Billion Day sale this year, the company will announce a new deal for the iPhones launched last year and before that.
iPhone 13 SALE Price revealed!
This time Flipkart has announced the deal price of the iPhone 13 128GB model as Rs.49,990 which will be available during the Big Billion Day sale. The offer price can be paired with a few other bank offers and thus the cost can be further stretched down.